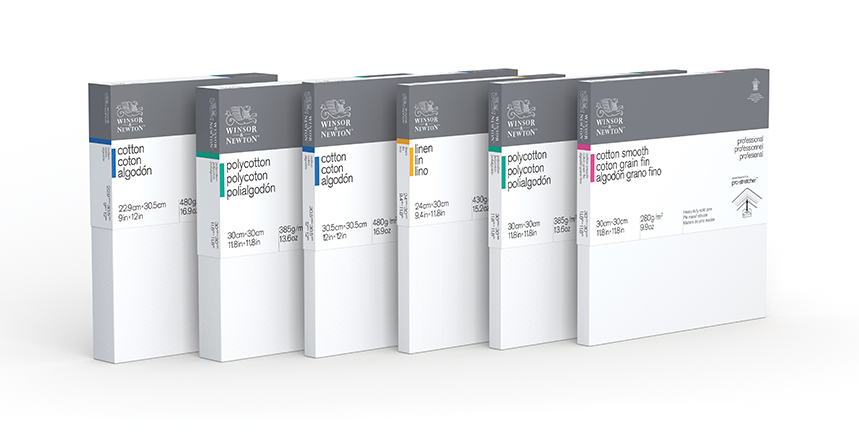 It's the ultimate surface, expertly stretched by hand. The faultless, finest grade cloth is primed with highly pigmented Gesso and that is beautifully responsive to every brushstroke. The new Winsor & Newton pro-stretcher™ creates precision tension that you can control. Built for endurance, with solid wood stretcher bars that are kiln-dried for strength and rigorously tested for warp-resistance. No other surface comes close.
For the ultimate surface, choose Winsor & Newton canvas
Each canvas has been made to perform to the artists' discerning standards.
Hand-stretched
For best tension and tailored corners
Kiln-dried stretcher bars
Rigorously tested to withstand moisture and warping
Balanced absorbency and tooth
Prevents sinking of oil colour and improves adhesion
Highly pigmented titanium dioxide Gesso primer
Higher coverage and colour performance
Acid-free and archival
Back stapled with folded uncut corners
Winsor & Newton Professional canvases feature a number of finishing touches that add a professional touch. Included with your Winsor & Newton Professional Canvas are Pro-stretchers™, which make achieving the correct canvas tension an easy task. To find out more please see below.
A beautifully designed sticker is also included so that you can label your canvases. This little addition is great for keeping track of the titles, dimensions and completion dates of your work, so that they can be easily archived or sorted.
| | |
| --- | --- |
| | |
| Canvases include a sticker to personally label your work | Pro-stretchers™ can be used to create optimum tension |
| | |
| --- | --- |
| | Using this sticker you can record; your name, the title of the work, the medium the work was painted in, the size of the canvas, the date of completion and also your contact details. |
Pro-stretcher™
Your perfect surface tension has never been this easy

The introduction of the new Pro-stretcher™ demonstrates Winsor & Newton's dedication to innovation. This invaluable tool makes achieving the perfect tension easy. Strong and compact, it allows you to create an immaculate bespoke surface, stretched exactly as you want it.
The device is easy to use, with no fuss, and creates a beautiful professional appearance at the back of your canvas. A total of 4 of these stretchers are included with each Winsor & Newton Professional Canvas, although they are not included with the smallest sizes.
Using the Pro-stretcher™ is a quick and simple process. Just follow the straight forward instructions below:
Insert one Pro-stretcher™ device into each of the canvas' corners.
First select two of the Pro-stretchers™ in opposite corners, and use a screwdriver to adjust each of the devices following the direction of the arrows.
Adjust the devices in the remaining two corners in the same way.

Your perfect surface tension has never been this stylish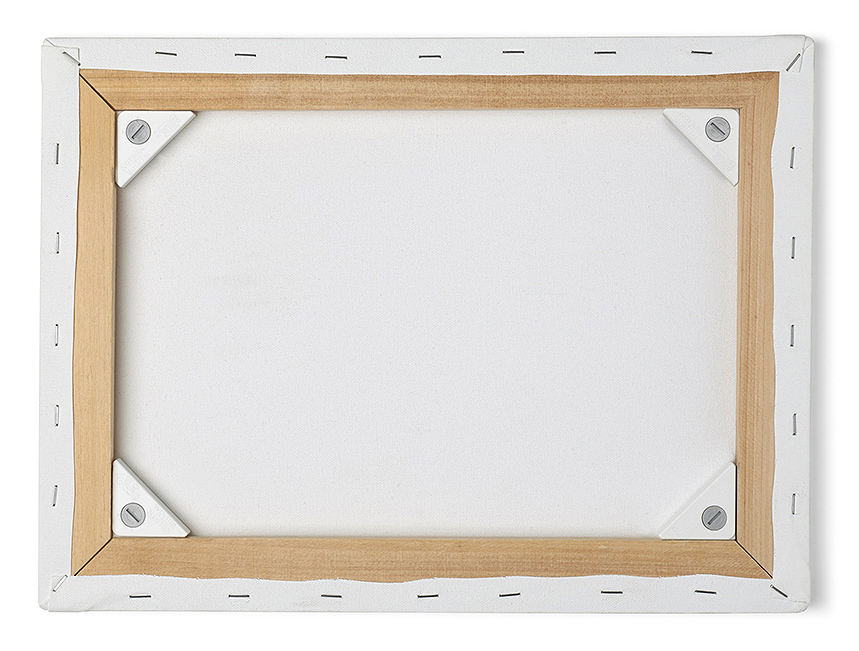 Specifications
RANGE
CLOTH BAR AND SHAPE
WOOD
Profile Depth mm
Profile depth inches
Finished weight GSM
Finished Weight OZ
Add-On
PROFESSIONAL

Cotton Tradtional Standard

Heavy Duty Solid Pine
21
0.82 in
480 gsm
16.93 oz

Pro-stretcher™

(except in smaller sizes)

Name Label

Cotton Tradtional

Deep Edge
42
1.65 in
480 gsm
16.93 oz

Cotton Smooth Standard

21
0.82 in
280 gsm
9.87 oz