THE WATER-SOLUBLE WAX OIL PASTEL
Neocolor II water-soluble wax oil pastels highlight the enormous innovative capabilities of the Maison Caran d'Ache. Created in 1972 as the continuation of the famous Neocolor I range, they offer boundless creative possibilities for artists and beginners alike.
Neocolor II Watersoluble Wax Pastels
Basing their work on the existing excellent qualities – exceptional coverage, smoothness and extreme lightfastness –, the Caran d'Ache manufacturing craftsmen added water solubility, a property greatly appreciated by connoisseurs of the Maison from all manner of artistic fields and from school age upwards.
Neocolor II can be used for all forms of creativity, ranging from drawings on dry or wet materials, monotypes, wet drawing, glazing or rainbow gradation. With 84 colours, the entire range offers almost unlimited scope for the imagination, to the point where even experienced artists once more see things through the eyes of a child, thereby liberating the purest of all creative energies: that of the sheer wonderment evoked by colours.
Available in tin sets of 15, 30, 40 or 84 assorted colours or in a wooden box set of 84 sticks.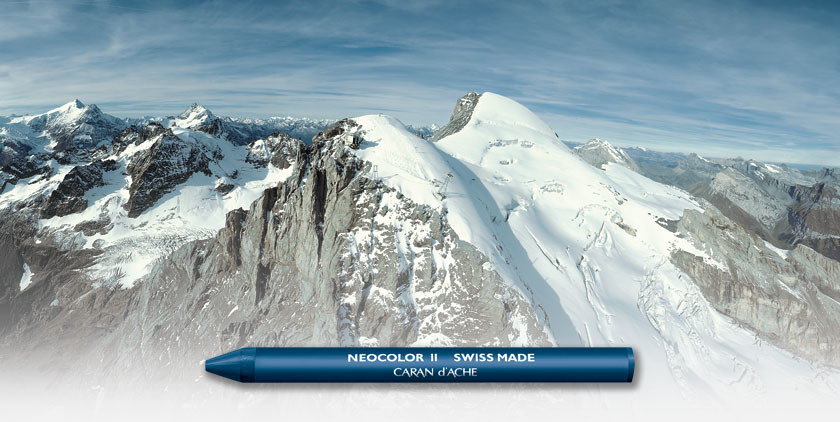 Specifications:
Type: Water-soluble wax oil pastel
Soft, velvety texture, does not crumble
Ultra-high pigment concentration, superior covering power, luminous colours, excellent light resistance
CE EN71 and ASTM D4236 compliant
Superior-quality water-soluble artists' pastels for the most exacting requirements: artists, illustrators, graphic art, art tuition.
126 colours.
Water-soluble artists' pastels, soft and easy to work, strong bright colours, very economical thanks to their exceptional covering power, excellent lightfastness.
Techniques:
Dry or wet drawing on all materials
Watercolour effects, washes, scraping out
Suitable for use on (illuminated) signs and panels
Rainbow Technique
Pick up the graded colours from a smooth palette and place the brush flat on the paper.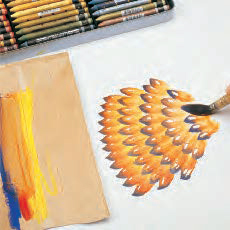 Watercolours
Make a sketch, sprinkle it with water and allow the colours to dilute. Pick up colours from a palette and paint in wet as watercolour. Apply Neocolor II onto smooth watercolour paper and spread it onto the design with a stiff brush.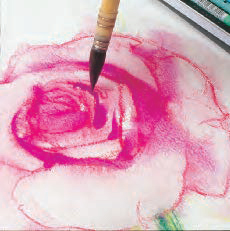 Wash and Varnish
Hold the pastel flat and draw on moistened paper. Colour the design with a brush full of Neocolor II. Cover the dry layers with a transparent layer.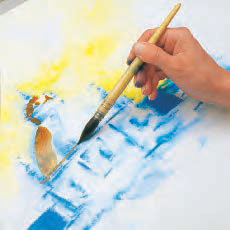 SWISS MADE
Neocolor II pastels are entirely developed and crafted in the Caran d'Ache workshops, according to the highest quality standards and in compliance with environmental norms and certifications.
Neocolor II Watersoluble Pastel Demonstration