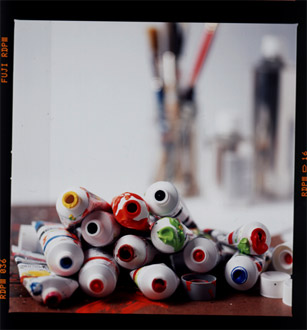 Since developing the first water based artist acrylic products in 1955, Liquitex has always been concerned with the needs of the professional artist. All Liquitex products are formulated by a unique team of chemists and artists: chemists with a wide array of skills in resin technologies and artists who help us to stay focused on the working properties. This combinations allows us to make the most versatile ranges of intense, highly loaded, permanent colours possible. Liquitex is the only acrylic brand to offer three uniquely different ranges of professional colour to suit the needs of the artist. That in mind, range-specific handling characteristics are established so that every Liquitex paint feels just right – never too sticky or slippery. The low-odor acrylic resin base represents the latest in acrylic resin technology, offering increased open time and producing colours of great clarity with very low wet-to-dry value shift. The paint films are highly flexible, durable, non-yellowing, UV resistant, water-resistant and pH neutral when dry. All Liquitex Professional Colours can be intermixed with each other and as well as all Liquitex Mediums.
ATRIBUTES FOR ALL LIQUITEX PROFESSIONAL COLOURS
Little to no perceptible wet-to-dry colour shift
Wide range of intense, permanent pigments
Each colour is uniquely formulated to bring out the maximum brilliance and clarity of each individual pigment
All colours are formulated to dry within a tight satin sheen range
Suitable for indoor and outside applications
Water soluble when wet, dries quickly to a water-resistant surface
No chemical drying action to prolong painting and varnishing procedure
Excellent adhesion to most painting surfaces; wood, leather, canvas, silk, plastic, mural applications, metal, paper, etc.
Chemically alkaline when wet and therefore compatible with common mural grounds such as concrete, plaster, cement, concrete block or any masonry surface
No toxic solvents or cleaners necessary
Resistant to ultra-violet light, will not yellow or get brittle over time
Outstanding colour clarity and brilliance for superb colour mixing
Soft Body Artist Colour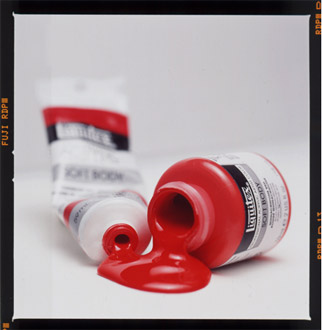 Liquitex Soft Body Artist Colour, previously referred to as Medium Viscosity, was the original Liquitex acrylic formulation first made in 1956. An extremely versatile artist paint, creamy and smooth with a concentrated pigment load producing intense, pure colour. The creamy smooth, pre-filtered consistency ensures good coverage, even-levelling and superb results in a variety of applications and techniques.
94 Professional Colour Spectrum
Heavy cream consistency
Even leveling
Extremely versatile formulation for most fine art and decorative art techniques
Retains little or no brush marks
Ideal for flat, large area coverage and fine line detail
Professional grade colours for decorative painters are also available
Available in tubes and jars
TIPS AND TECHNIQUES
Traditional painting on canvas or panel
Decorative Painting
Faux Finishing
Underpainting
Calligraphy
Unfired ceramics
Sculpture
Photo retouching
Watercolour
Illustration and Design
Airbrush (Thin with Liquitex Airbrush Medium)
Printmaking: Screen Printing, Mono Prints, Block Prints
Collage and Mixed Media
Scrapbooking/Altered Books
Heavy Body Artist Colour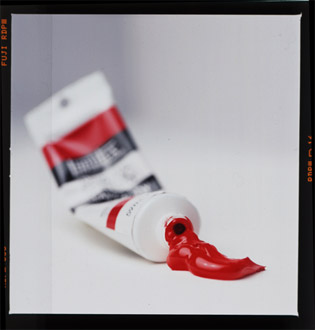 Liquitex Heavy Body Artist Colour, previously referred to as High Viscosity, has a thick consistency for traditional art techniques using brushes or knives, as well as for experimental, mixed media, collage and printmaking applications. Impasto applications retain crisp brush stroke and knife marks. Good surface drag provides excellent handling and blending characteristics with increased open-working time. High pigment load produces rich, brilliant, permanent colour.
100 Professional Colour Spectrum
Exceptionally smooth, thick buttery consistency
Retains brush strokes and palette knife marks
Great for thick/impasto applications and painting techniques
Flexible when dry; thick films remain free of cracks and chips
TIPS AND TECHNIQUES
Impasto: Thick applications with brush stroke and knife marks
Traditional Painting on canvas or panel
Experimental Painting
Collage and Mixed Media
Printmaking: Screen Printing, Mono Prints, Block Prints
Read Liquitex Technical Information