Getting Started with Portrait Painting
Artists have been captivated by portraiture painting for centuries. Historically this type of painting has been strongly associated with oil artists. The introduction of new materials and techniques has seen the genre re-emerge with a more expressive approach. We supply a wide range of materials to get you well stocked up to complete your first portrait. We also have some interviews with great advice straight from the studios of experienced portrait artists!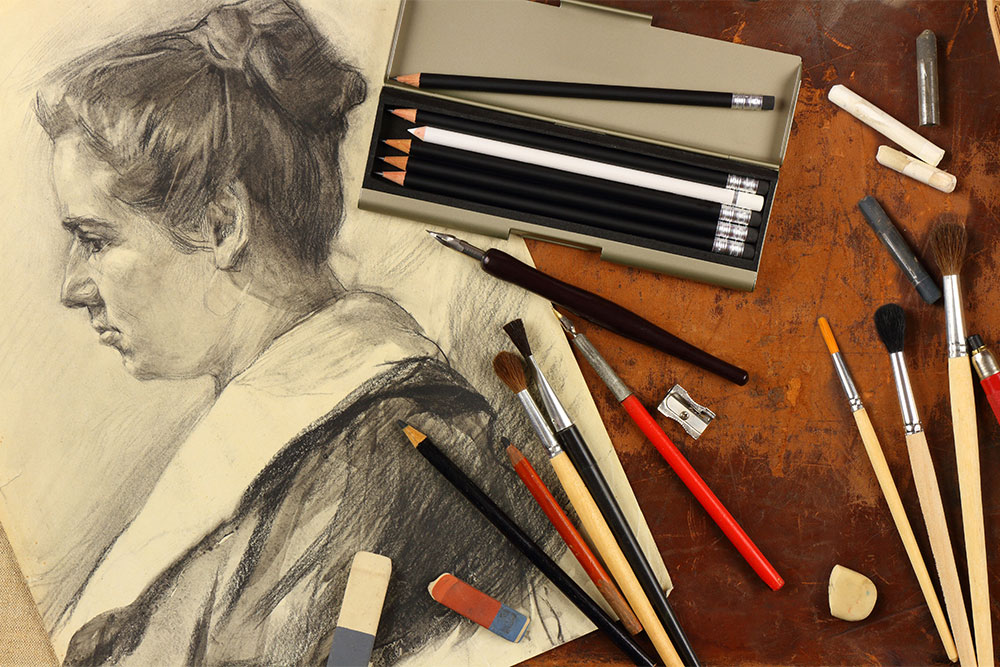 The art of the portrait is a very old painting tradition that has roots dating back to at least the times of Ancient Egypt, if not earlier. Historically this genre of painting has been used as much more than a way to record appearance – portraits of affluent sitters were often created as a symbol of power, importance, wealth, beauty or taste. Even with the advent of photography, portraiture painting has remained a strong contender in the art scene, with artists like David Hockney and Lucian Freud ushering in a re-emergence of the genre in the last century.
We stock a range of paints, tools and accessories that will help you create stunning portraiture whether you use oils, acrylics, watercolours, pastel, pen or pencil! You can find out more about the materials that we recommend for portraiture below. We also have some great tutorials and artist interviews that will give a deeper look into the working life of a portraiture artist and should give you some great hints and tips if you're feeling stuck! You can find a link to these articles at the bottom of this entry.
Portrait Painting in Oils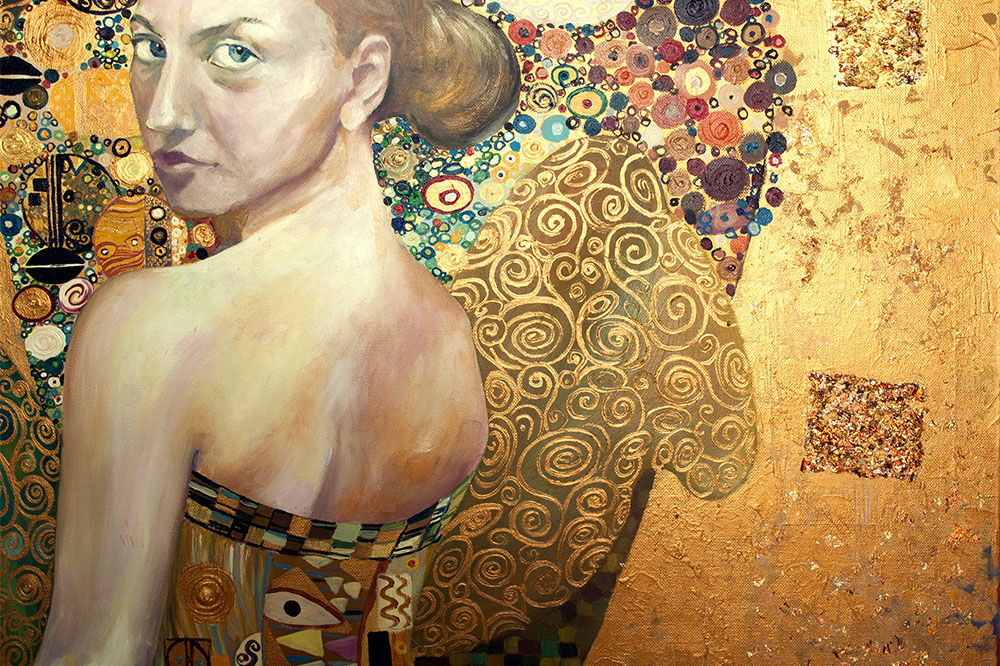 Oil Paints have a long and prestigious history and were the medium of choice for the Old Masters. They are slow drying both on the canvas and on your palette – this open time gives plenty of opportunity to subtly modify your mixes which can be a great help when capturing the slight variations in skin tone. As your paints remain workable for so long, you will find that you are able to build up your portrait in incredible detail. With oils you won't experience any colour shift between the paint fresh from the tube and the paint as it dries on your painting support. Many different painting methods can be used to create your oil portrait, you can find a list of oil painting techniques on our website.
We would recommend the colours below, or their nearest substitutes, if you are looking to expand your palette with colours suitable for portrait painting.
Lemon Yellow Hue
Cadmium Yellow
Flesh Tint
Cadmium Scarlet
Vermilion Hue
Rose Dore
Rose Madder Genuine
Rose Madder Deep
Cobalt Violet
Cerulean Blue
Jaune Brilliant
Naples Yellow
Naples Yellow Light
Indian Red
Mars Violet Deep
Davy's Grey
Charcoal Grey
Ivory Black
Lamp Black
Flake White Hue
View our full range of Oil Paints
Portrait Painting in Acrylic
Acrylic Paints are a fairly new development in the history of art materials, and they are a popular medium of choice for beginners. Unlike oils, they do not require the use of solvents and can be easily thinned and cleaned up with water. They are also very quick drying in comparison – thin films can be touch dry in a matter of minutes. This can make it more difficult to create your mixes as they begin drying the second they hit your palette – although this their open time can be extended by using acrylic slow drying mediums or Liquitex Palette Wetting Spray. On the other hand, their speedy drying does mean that you can complete your portrait in one sitting! One thing to bear in mind when creating your mixes is that acrylics darken in tone as they dry. Although this phenomenon isn't as pronounced in modern, professional quality paints it is worth bearing in mind that it makes it more difficult to match colour tone from palette to canvas!
We would recommend the colours below, or their nearest substitutes, if you are looking to expand your palette with colours suitable for portrait painting.
Cadmium Yellow Light
Diarylide Yellow
Cadmium Orange
Cadmium Red
Napthol Red Light
Pyrrole Red
Cadmium Red Medium
Quinacridone Magenta
Cerulean Blue
Cobalt Turquoise
Buff Titanium
Naples Yellow
Naples Yellow Deep
Mars Colours
Raw Sienna
Burnt Umber
Davy's Grey
Ivory Black
Mixing White
View our full range of Acrylic Paints
Portrait Painting in Watercolour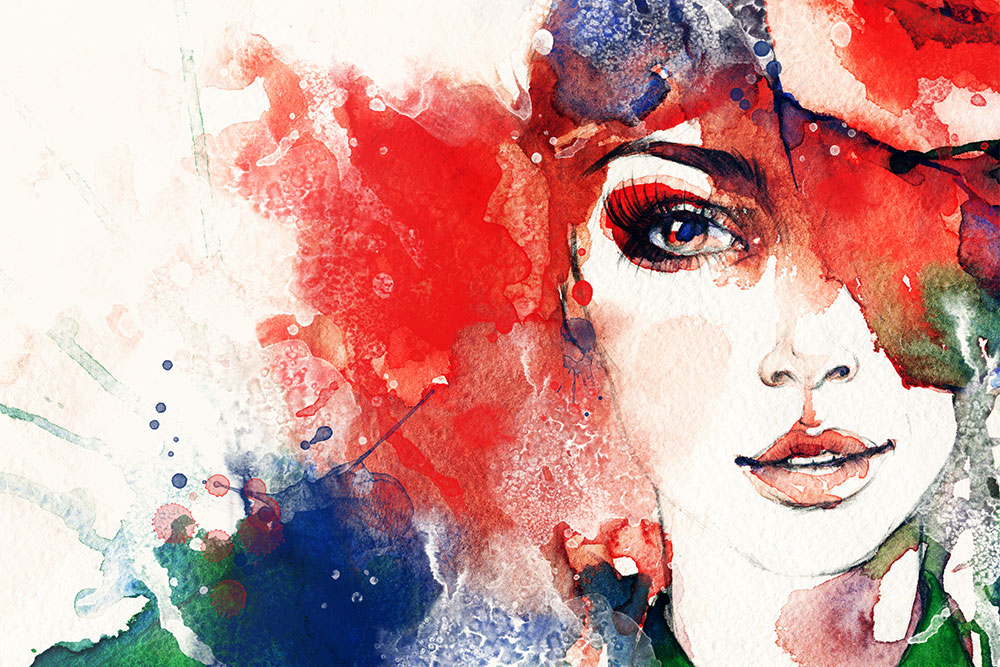 Watercolour Paints are a transparent painting medium and have a great ability to capture subtle tonal variations – this makes them a great medium for painting skin tones. Painting in watercolour is much different to using an opaque paint – you will work from light to dark and you will use the white of the paper in place of white paint. Because of this, it is important to plan your portrait painting beforehand to preserve the white highlights on your paper. Some artists use masking fluid to protect their paper from washes, which is later removed to reveal white paper underneath. Other watercolourists add their highlights back in by using white Gouache paint or an opaque white ink.
We would recommend the colours below, or their nearest substitutes, if you are looking to expand your palette with colours suitable for portrait painting.
Lemon Yellow
Nickel Titanium Yellow
Permanent Carmine
Rose Madder Genuine
Cadmium Yellow Pale
Cadmium Orange
Cadmium Scarlet
Cadmium Red Deep
Rose Dore
Quinacridone Red
Purple Madder
Permanent Magenta
Cobalt Violet
Permanent Mauve
Cobalt Blue
Cerulean Blue
Cobalt Turquoise
Naples Yellow
Naples Yellow Deep
Raw Sienna
Light Red
Venetian Red
Indian Red
Caput Mortuum Violet
Burnt Umber
Davy's Grey
Ivory Black
Titanium White
View our full range of Watercolour Paints
Portrait Painting in Pastel
Pastels & Crayons are a great medium to use for portraiture as they have the immediacy and precision of a stick but still maintain a painterly feel. By removing the brush from your painting process you also eliminate the distance between you and your painting support, allowing you to get more 'hands on' with your artwork. They are also diverse in their mark making capabilities; use the sides of the pastel to block out rough shapes and ideas or use the edges to add in small details. They are typically available as soft or oil pastels, both commonly sold in stick form. However, soft pastel pencils are also available that combine the beauty of pastel with the precision of a pencil.
We would recommend the colours below, or their nearest substitutes, if you are looking to expand your palette with colours suitable for portrait painting. These colours are taken from the Rembrandt Basic Portrait Set, but similar colours should be available from other brands. If you are working with single pastels you may notice that each colour is available in various tints. Adding layer upon layer of pastels means that the colour may gradually fail to adhere to the surface – to combat this most pastel manufacturers offer tints mixed with black and white so you do not need to mix intermediate shades onto your paper or card.
Titanium White
Light Yellow
Deep Yellow
Yellow Ochre
Gold Ochre
Light Orange
Light Oxide Red
Caput Mortem Red
Indian Red
Permanent Red
Raw Umber
Burnt Umber
Burnt Sienna
Ultramarine Deep
Turquoise Blue
Red Violet
Blue Violet
Permanent Green Deep
Olive Green
Permanent Yellow Green
Green Grey
Black
Drawing & Sketching Portraits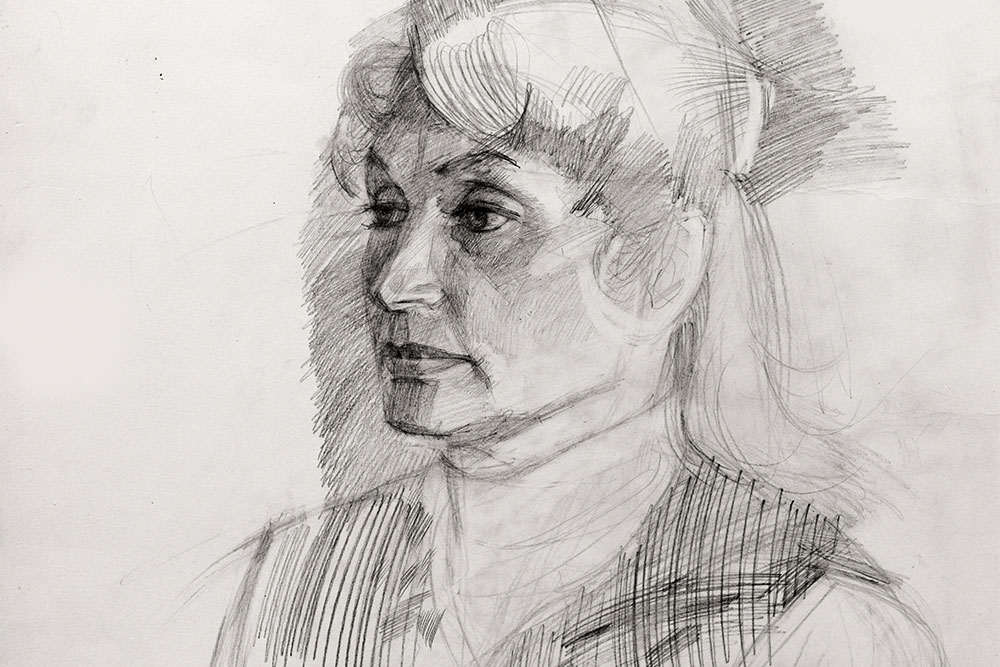 Pencils & Charcoal are great if you're capturing quick portraits in a life drawing class or on the go, but are equally useful if you are working on an incredibly detailed portrait in a studio setting. The immediacy of pencil or pen is fantastic for capturing quick, gestural marks and their fine tips can be used to render great detail. Graphite sketching pencils and charcoal are always a favourite for life drawing and can also be easily transported, so no matter where your drawing takes you, you can always have your materials at hand!
We stock a range of drawing and sketching materials, with some sets aimed specifically at portraiture. You can find these in the list below.
Portraiture Books & DVDs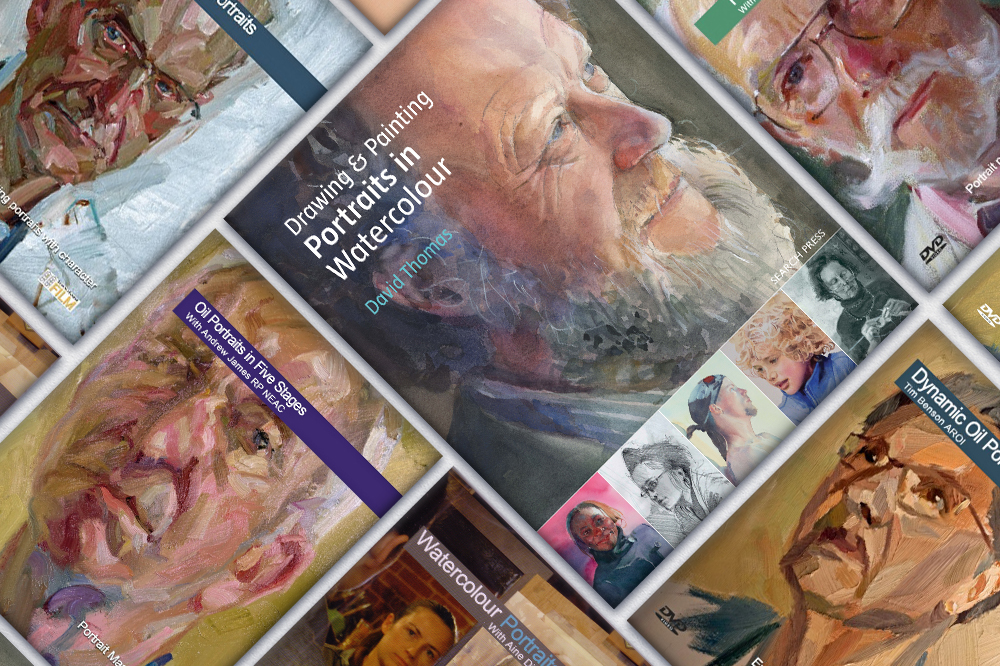 All good portraits will rely on competent drawing skills and careful, considered colour choices. Although historically portraits have been geared towards an accurate representation of the sitter, there is a growing movement for more 'expressive' portraits that rely on capturing the emotion and mood of the subject, rather than recreating their image in hyper-realistic detail. Whichever route you choose, you will certainly need to successfully capture the essence of your subject.
You generally begin your painting by drawing or roughly blocking out either the values or lines that will define your portrait. If you are working with paint you can choose a large, flat brush to quickly build up these shapes. With pastels you can get quick coverage by using the side of the pastel, or with markers you can opt to use a chisel tip. Once you have completed your underpainting or drawing it is simply a case of working in layers to build up those details that will really make your portrait come to life. With watercolours you will need to carefully plan where your highlights and shadows will be, as you will rely on the white of your paper to create the lightest areas of your painting. You can of course use masking fluid to mask out these areas, or add small highlights back in by using an opaque white in gouache, acrylic ink or gel pen.
We have a great selection of books and DVDs that will guide you step-by-step through the creation of a portrait painting.
Portrait Painting Books
Portrait Painting DVDs
Portraiture Articles on our Blog
If you need a little bit of inspiration then why not look at our artists interviews and tutorials? These articles come straight from the studio of the artists and are sure to get your creative juices flowing! We also have some great articles that look more generally at contemporary portraiture.
7 Step Acrylic Self Portrait Tutorial by Aine Divine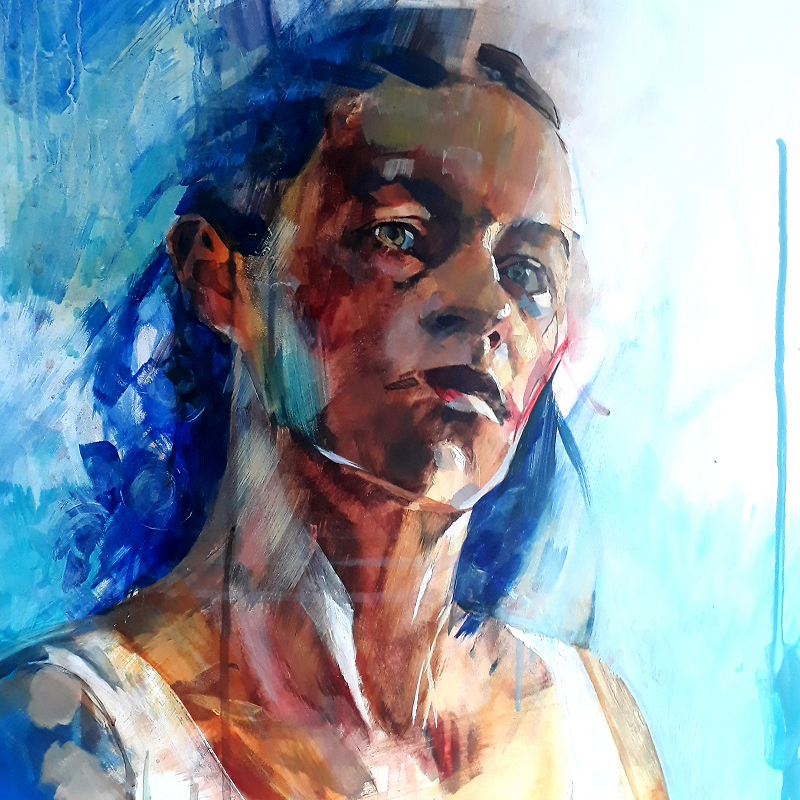 Remember to breathe, and keep the chest open, softness in the muscles of the face, that jaw, belly, knees and maintain a lightness that has you fencing with the easel.

Aine Divine
Aine Divine is a portrait artist and teacher originally from County Cork. She graduated from Crawford College of Art in 1991. She has won and been shortlisted for many art prizes, was a finalist in Sky Arts Portrait Artists of the Year and has exhibited as part of the Royal Watercolour Society's annual contemporary art show.
7 Step Acrylic Self Portrait Tutorial by Aine Divine
Alla Prima Portrait Painting with Oils Tutorial by Liam Dickinson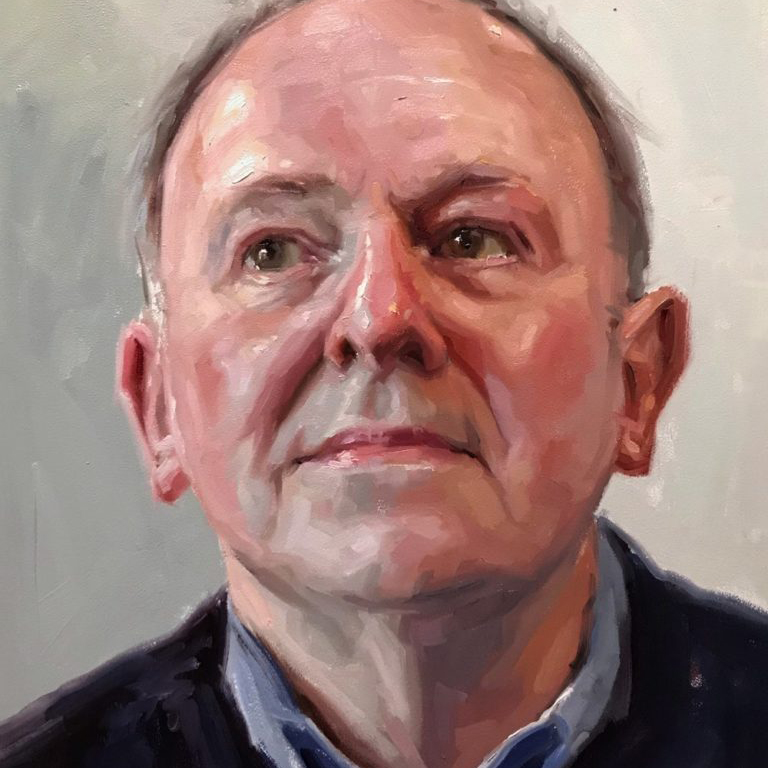 "When you're 'finished', it's sometimes worth stepping away for an hour, then coming back with a fresh pair of eyes to pick out anything that might be a little off. Correct accordingly until you're happy."

Liam Dickinson
Liam Dickinson is a professional artist based in Chorley, Lancashire. He reached the final of Sky Arts Portrait Artist of the Year in 2017, painting numerous famous faces along the way.
Alla Prima Portrait Painting with Oils Tutorial by Liam Dickinson
My Master Class in Portraiture with Sam Dalby by Christine Southworth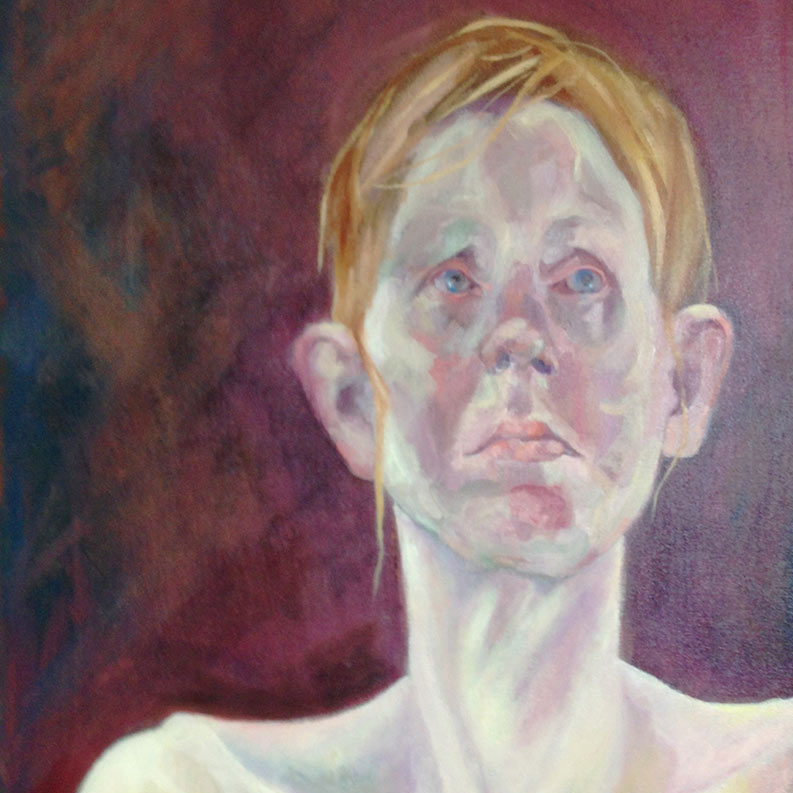 "Conserve your energies – stop, take a break, walk away – and then return with a fresh eye and renewed energy."

Christine Southworth
Christine recently attended a masterclass with Sam Dalby, and has shared some of the insights, tips and tricks she learned in this insightful blog entry. With simple, easy to follow instructions it is well worth giving this technique a try!
My Master Class in Portraiture with Sam Dalby
Artist Interview with Richard Kitson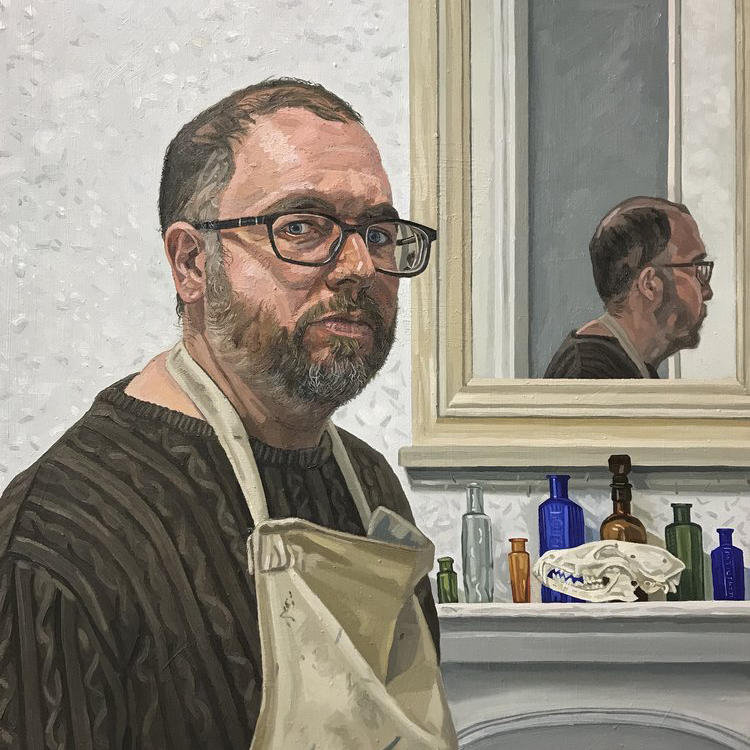 "Don't try to master portrait painting. Stay curious and allow yourself to learn from your sitter. As much as possible work from life, this will teach you more than a photograph ever could."

Richard Kitson
Based in Barnsley, South Yorkshire, Kitson paints, draws and etches his subjects and predominantly focuses on the human face and form. Get an insight into his working life and practice in our interview!
Q&A with Artist Richard Kitson
Artist Interview with Raoof Haghighi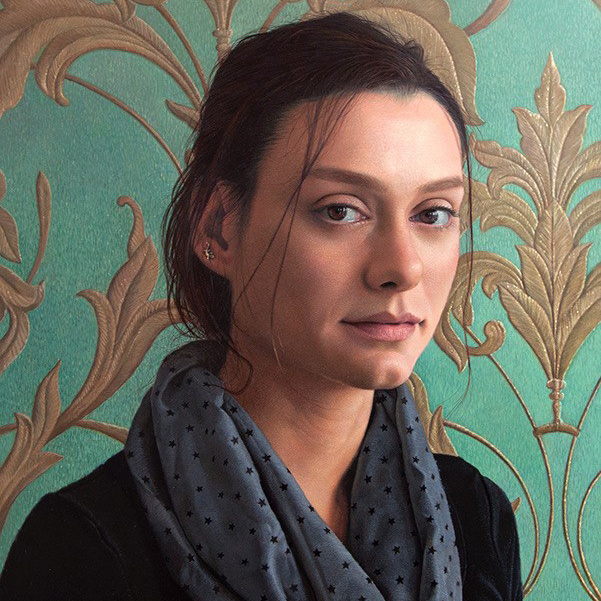 "Just be yourself. Art is unlimited for me. I can always improve and better myself."

Raoof Haghighi
Any aspiring portrait artists will gain some great insight from this interview with Raoof Haghighi! Haghighi is a self- taught versatile artist who has participated in over 45 group and 40 solo shows in the United States, France, Iran & United Kingdom.
Q&A with Artist Raoof Haghighi
More Portraiture Articles
3 Artists Giving a Different Perspective on Celebrity Portraits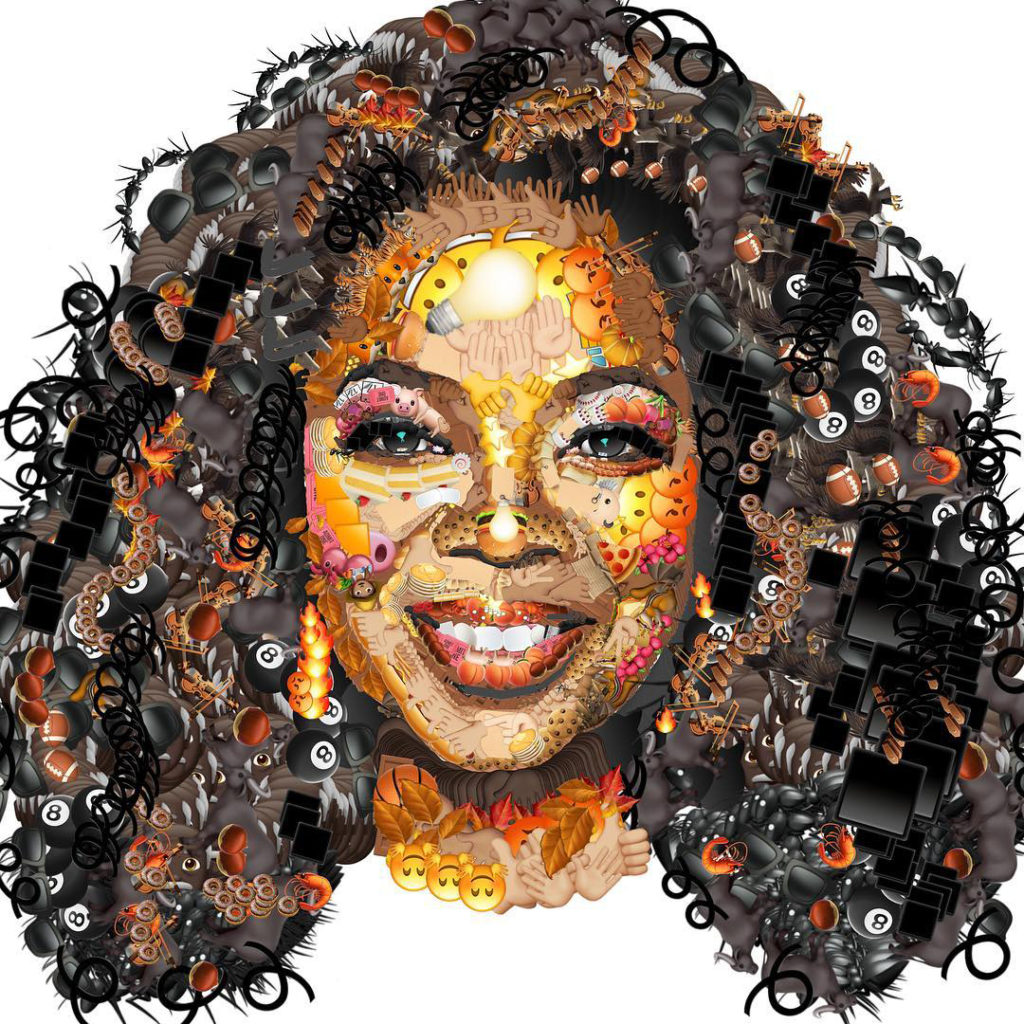 Who said portraits have to be created with art materials like acrylic paint, charcoal or watercolours? Yung Jake, Tony Rodriguez and Failunfailunmefailun are 3 artists who are doing something different when it comes to celebrity portraits. We showcased their unusual takes on the portrait in this article.
3 Artists Giving a Different Perspective on Celebrity Portraits
Barack and Michelle Obama, the Official Portraits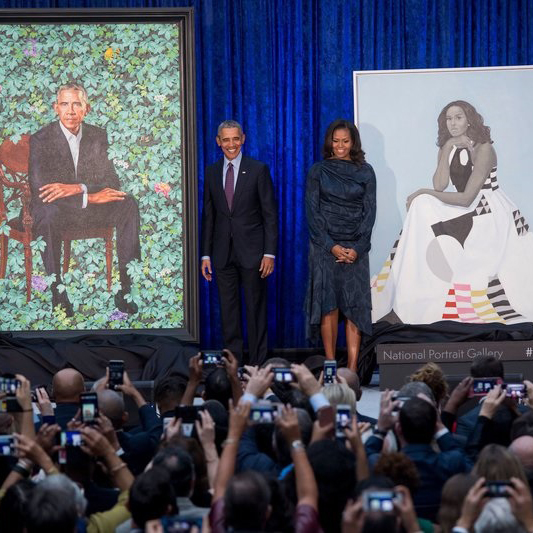 Although no longer the President and First Lady of the US, Barack and Michelle Obama still remain political icons. So much so that two artists were commissioned to create portraits when they were added to the presidential Hall of Fame. Barack was painted by Kehinde Wiley, while Michelle was painted by Amy Sherald.