Q&A with Artist Stephen Doyle
This month we caught up with artist Stephen Doyle from Cork in Ireland. His work focuses on Queer community and it's interaction with the rest of society.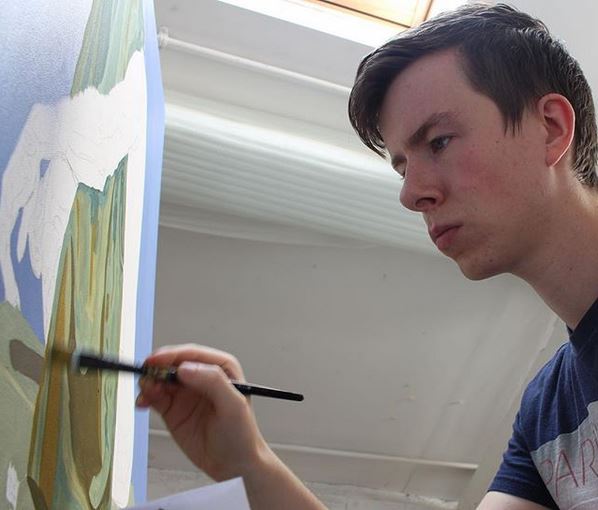 Tell us about which artists influenced your work and how you started as an artist.
There are a number of artists who have in one way or another influenced my practice. To name a few; Patrick Hennessy, Marlene Dumas, Nick Miller, Kerry James Marshall and Grayson Perry. I started as an artist professionally the moment I left college in 2017. I got my start from receiving the Lavit Gallery's 'Student of the Year' prize which gave me the opportunity to showcase my work in a solo exhibition a few months later. Things have snowballed from there.
What is your favourite medium and why?
I don't really have a favourite, different pieces require different mediums in order to capture its true nature but I do use oil paint most.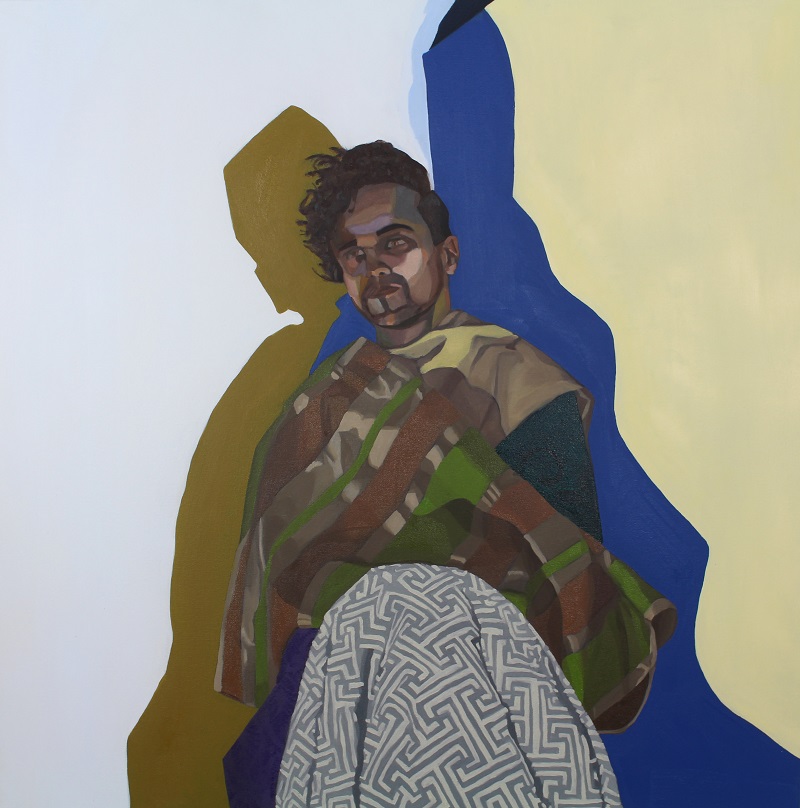 What drives you to create a piece of art?
My work is a response to queer culture and identity and its correlation to wider society. Sometimes its inspired by history, a person or current events.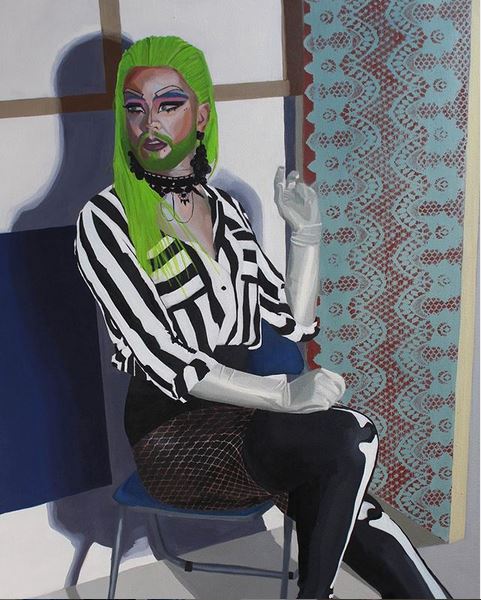 How do you begin your painting? Do you have a set method or does your technique vary from painting to painting?
It usually starts over a cup of coffee talking to people, if I'm honest. As I only have the first-hand experience of a gay, cis, white man I need to gain an understanding from those who don't share the same privileges I do in order to have a more well-rounded perspective on… whatever that subject may be.
Do you have any formal training or are you self-taught?
I'm a graduate of C.I.T Crawford College of Art and Design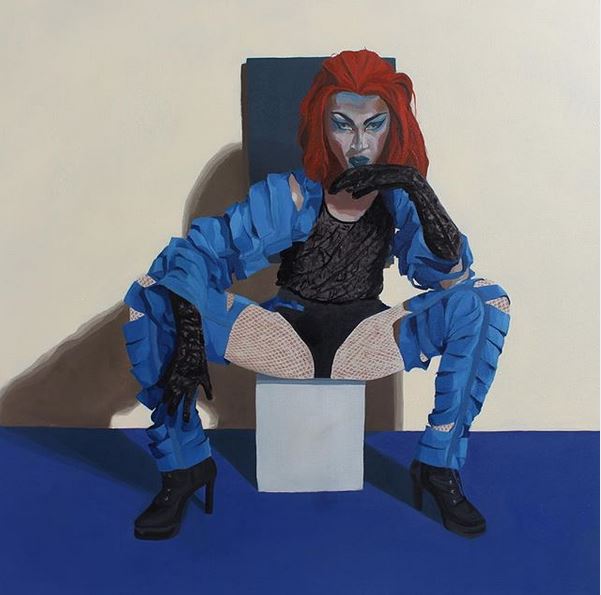 What advice would you give to an aspiring artist?
Be ambitious and put the work in. From my experience that has been the only difference between a talented artist being shown in galleries and a talented artist not receiving any attention at all.
Which painting of yours are you most proud of, or consider a particular favourite?
Every time I make a new piece I think, 'The one before this one'. When I resolve a new piece, it takes time for me to be satisfied with it. I have to let it sit and by the time that happens I've made newer pieces.
Can you talk us through your thought process or story behind one of your pieces of art?
'Portrait of a Family, Exterior' is a recent portrait I've completed. It is a response to a piece by Robert Hunter, 'Portrait of a Family, Interior' 1776, currently in the Penrose Collection at the Crawford Gallery in Cork. The piece depicts a gentleman's family (Mother, Father, Son and Daughter) which is seen as the idyllic template for what a family should be. Growing up this piece made me feel excluded. I didn't know why at the time but after I became comfortable in my sexuality, I knew. It was because this was never going to be me. So 'Portrait of a Family, Exterior' was my response. It depicts a same-sex couple outside their home. The foundations of a same-sex family unit are still establishing themselves within society and I feel obligated to document that.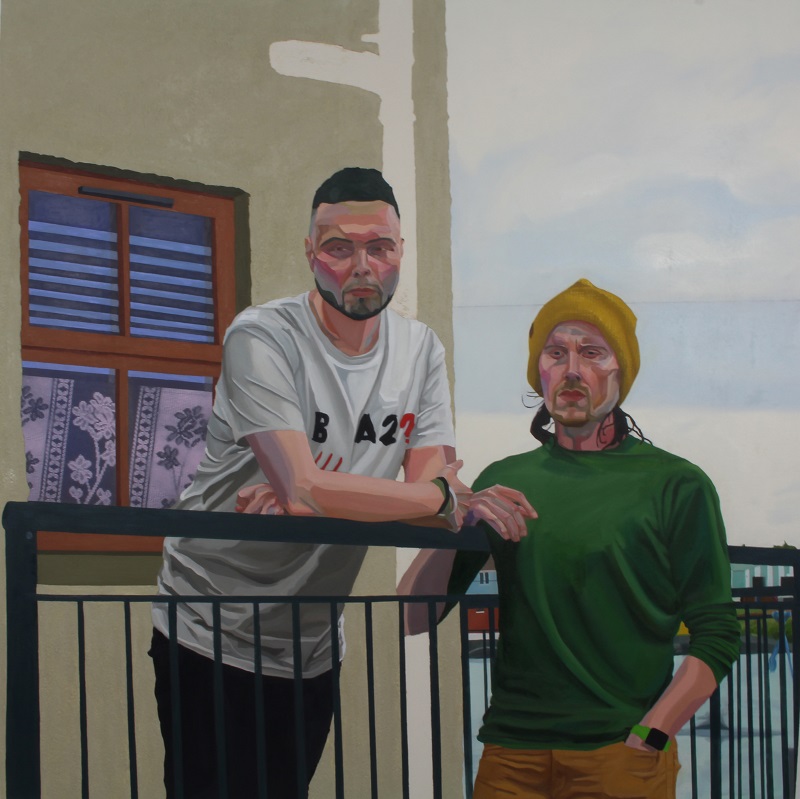 What achievement are you most proud of?
I'm very grateful that I have received a number of awards to date which has helped me continue working as a visual artist full time and given me enormous confidence (possibly an ego). Yet, I'm most proud of a getting shortlisted for the Zurich Portrait Prize in the National Gallery of Ireland. While I didn't win the prize that year, I was credited with having the first piece that openly portrayed a transgender person on the walls of the gallery. It really meant everything to me to in some way contribute to a community that has helped and supported me when I needed it.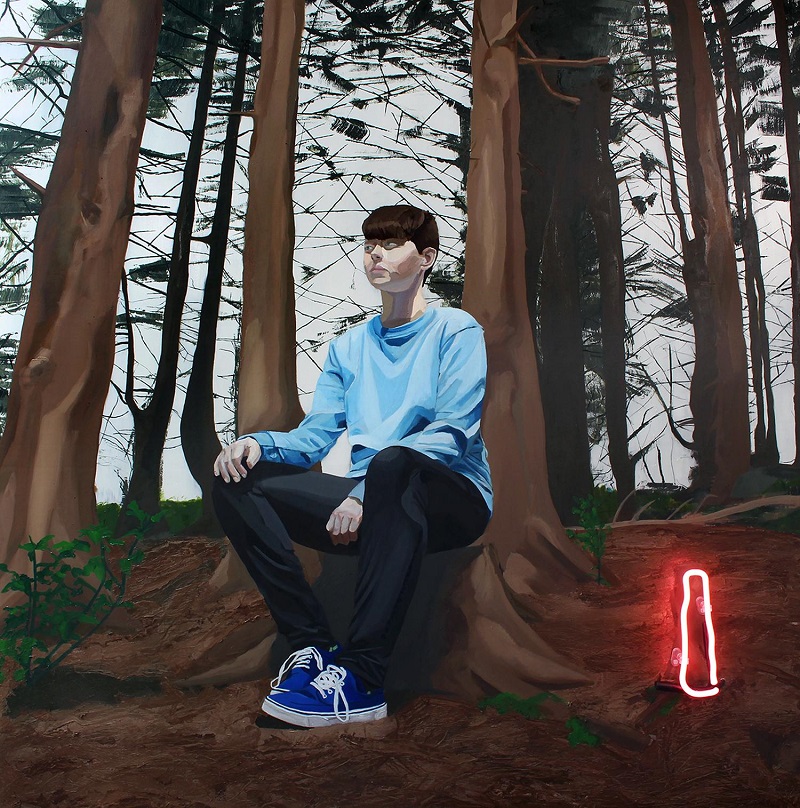 Which elements of painting do you find the most difficult? Are there any elements that you feel you have yet to master?
If I don't find a piece challenging, I don't get any satisfaction from it. So, I am always trying to push my limits when it comes to painting and instillation.
What would be your dream art commission? Why?
That is a long, long list. But, I would love to be asked by the state or a national institution to do a portrait of a queer pioneer. It would be a huge statement to show how far we have come as a society in the last few decades and it would be the beginning of visualising a minority group that has been hidden for so long.
You can find out more about Stephen and his work '@stephendoyleart' on Instagram/Facebook/Twitter.