Q&A with Artist Raoof Haghighi
Raoof Haghighi is a self- taught versatile artist who has participated in over 45 group and 40 solo shows in the United States, France, Iran & United Kingdom. In 2014, he became the first heat winner of the Sky Arts Portrait Artist of the Year for his painting of Sol Campbell, the former Arsenal and England defender. We caught up with him for a Q&A session earlier this month.
1. Tell us about which artists influenced your work and how you started as a portrait artist.
I was born in an artist family and started painting at aged 3. I can say that the first artist that influenced me was my father. As I grew older I fell in love with so many different styles and was always interested in painting people.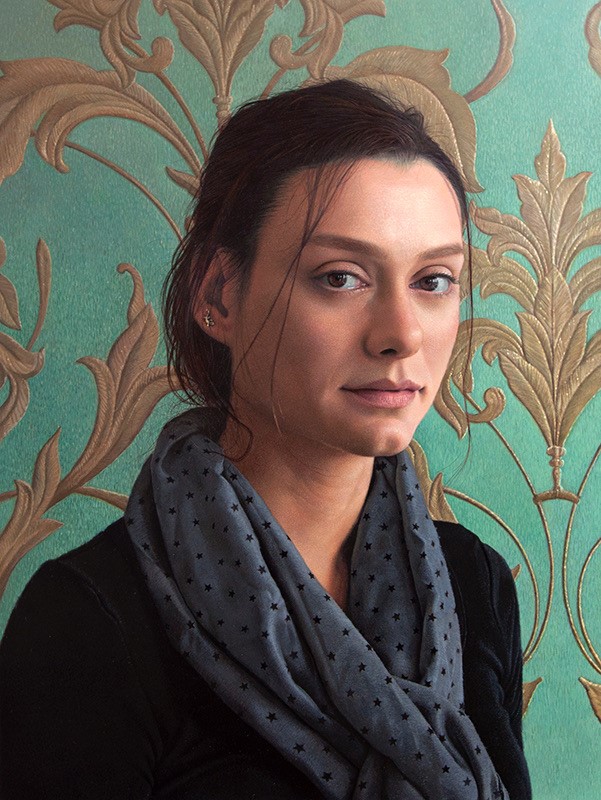 2. What is your favourite medium for portraiture and why?
My favourite medium is Oil and Acrylic, I switch between these two a lot. I like acrylic because it drys fast and I can do very small details. And Oil, I love oil because I can paint layers over layers, it's fluid!
3. Do you have any advice or tips for artists who are trying to master portrait painting?
Just be yourself!
4. What is a day in the life of a professional portrait artist like?
I am very disciplined when it comes to my work. Normally I start painting at 9am and it goes on until whatever time I feel like painting. Sometimes it can be up to 14 hours a day.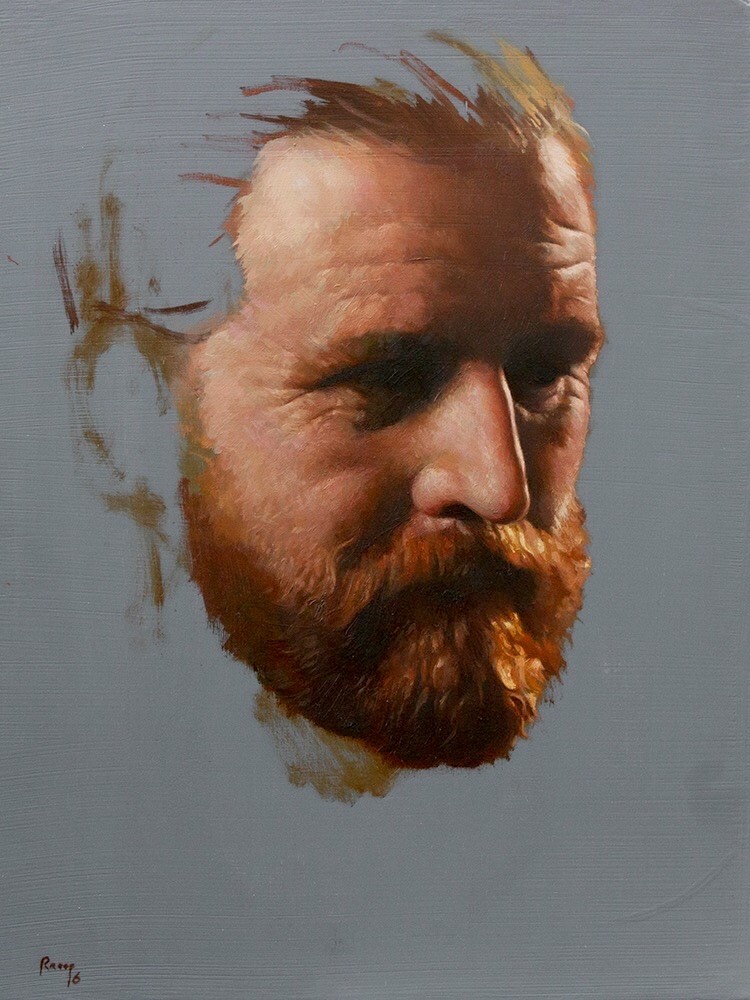 5. How do you bring out the personality of the sitter? Does their personality affect your painting technique or the medium that you choose to paint with?
Knowing the sitter and their personality will definitely have effect on the technique and medium I choose. Also in every portrait I paint, I see myself in them as well. This happens unconsciously!
I am very intuitive when it comes to painting a model. When I paint someone without knowing them, somehow it captures their personality. So many times the sitters have mentioned it to me afterwards.
6. How do you begin your paintings? Do you have a set method or does your technique vary from painting to painting/sitter to sitter?
I don't have a set method. My paintings vary from painting to painting and sitter to sitter. I don't want to limit myself. It is very enjoyable when I let my feelings chose how to finish the portrait rather than allowing my mind to govern my feelings.
7. Do you have any formal portraiture training or are you self-taught?
I am a self-taught artist.
8. How long do you spend on an average portrait painting?/What is the longest that you have ever spent on a painting?
It really difficult to say. Sometimes it takes up to 1 to 2 hours and sometime it takes up to 9 months.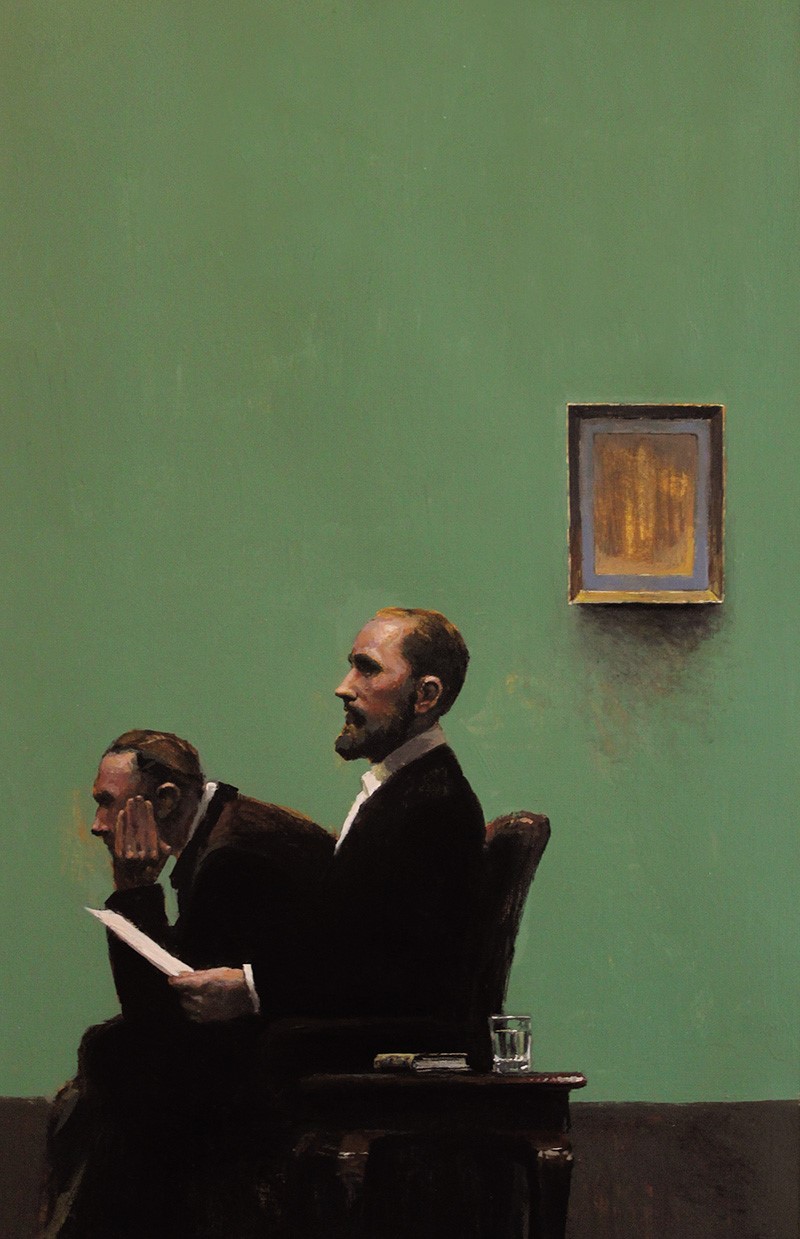 9. Who are your favourite contemporary and historical influences?
My favourites are Leonardo da Vinci, Van Gogh, Picasso, Andrew Wyeth and David Hockney's drawings.
10. Which elements of portrait painting do you find the most tricky? Are there any elements that you feel you have yet to master?
The background of my portrait paintings are usually the tricky part for me.
The elements that I feel I have to master is basically everything. Art is unlimited for me.  I can always improve and better myself.
11. When you are painting portraits do you prefer to capture fine detail or work in a more abstract manner?
I do paint in abstract manner sometimes but I'm obsessed with details hence prefer to capture fine details.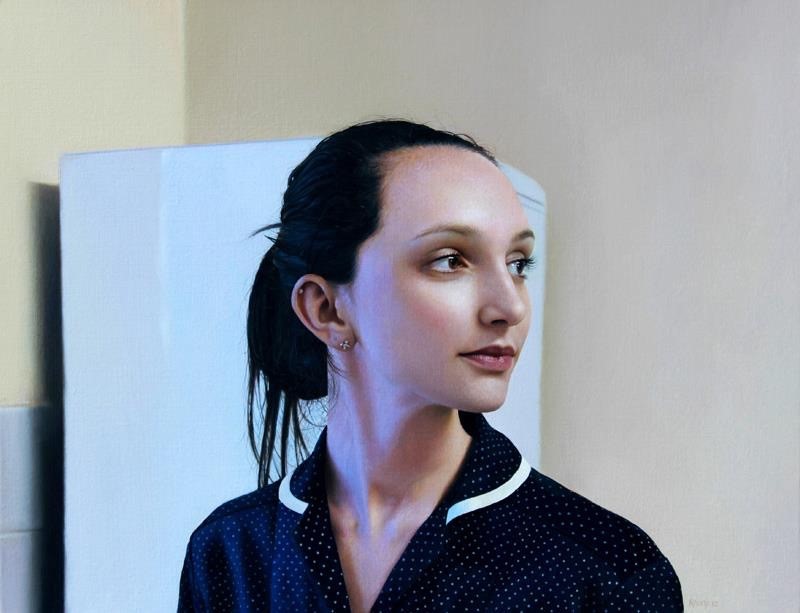 12. Who would you love to have the opportunity to paint?/If you could choose anyone to sit for one of your paintings who would it be? Why?
I would love to paint David Gilmour, the Pink Floyd guitarist. As a musician I always admired the way he plays guitar. It would be great to do a portrait of him.
To see more of Raoof Haghighi's work visit his website: www.raoofhaghighi.com or follow him on Instagram.