Q&A with Artist Richard Kitson
Richard Kitson paints, draws and makes etchings in his studio in Barnsley in South Yorkshire. In 2018 he painted Paralympic athlete Kadeena Cox MBE at the Wallace Collection in London as part Sky Arts Portrait Artist of the Year. We caught up with him for a Q&A session earlier this month.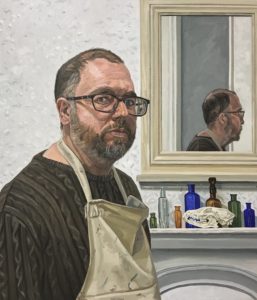 1. Tell us about which artists influenced your work and how you started as a portrait artist.
In school there was a big book about the history of portraiture which I used to read. I remember looking at work by Van Dyck, Titian, Sir Peter Lely, Frans Hals, Vermeer and I especially enjoyed looking at Rembrandt's work. This got me thinking about portraiture as something I'd like to develop in my own work. It led me to artists like Degas, Stanlet Spencer, Euan Uglow, Frank Auerbach and Lucian Freud who has been a key influence. In a sense I've been a student of Freud's without ever meeting him. Freud made me feel like painting portraits was still relevant and there were new approaches regardless of the weight of history in western portraiture.
2. What is your favourite medium for portraiture and why?
No outright favourite but oil paint offers a wide variety of possibilities in terms of colour, form and texture. The slow drying time means you can manipulate the paint or even scrape it off and start again. Oil painting is a kind of alchemy where the artist can use paint to reproduce what they can see.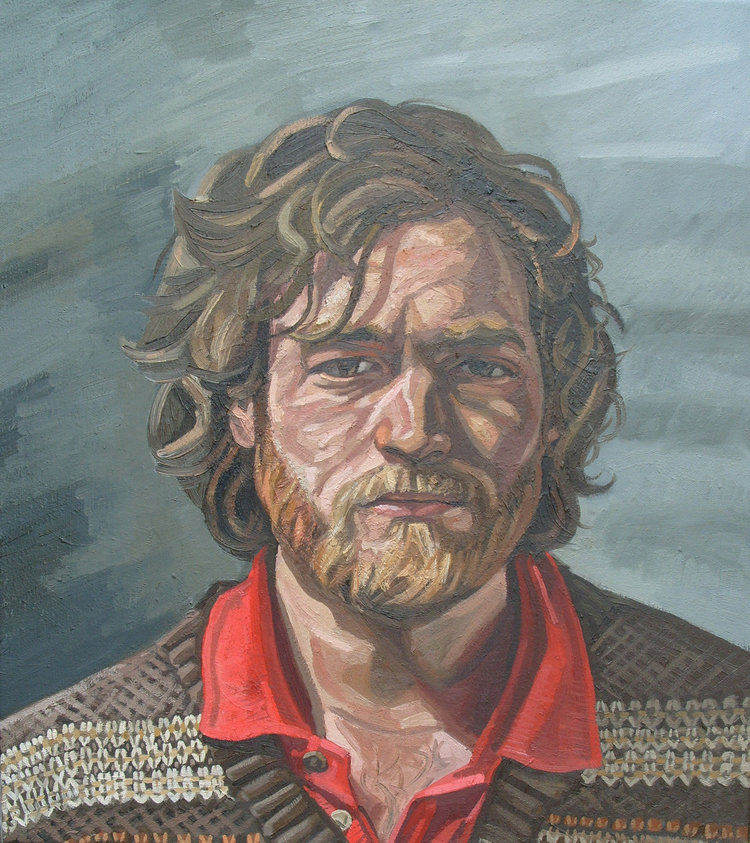 3. Do you have any advice or tips for artists who are trying to master portrait painting?
Don't try to 'master' portrait painting. Stay curious and allow yourself to learn from your sitter. As much possible work from life, this will teach you more than a photograph ever could.
4. What is a day in the life of a professional portrait artist like?
I wouldn't know haha. I'm yet to take that step. My teaching job pays the bills. I paint my family and friends so I'm still waiting for collectors to catch on.
5. How do you bring out the personality of the sitter? Does their personality affect your painting technique or the medium that you choose to paint with?
Good question. My best guess is that my sitter draws the creativity out in me. A big part of a painting is employing practiced technique, mechanics if you will? Capturing the personality or 'likeness' I would argue cannot be taught. Only practice can do this, it's a much more personal experience. In terms of medium I think the sitter influences how you use a specific medium. For example I might be more heavy handed with the paint if I'm painting an older person and lighter when painting younger skin. Again it comes down to painting being a physical reaction to the physical presence of the sitter.
6. How do you begin your paintings? Do you have a set method or does your technique vary from painting to painting/sitter to sitter?
On the whole I usually begin with a drawing, this helps me get acquainted with what the portrait could become. After that it varies from sitter to sitter. I try not to focus too much on repetition of techniques, I wouldn't learn anything if I had a set way of working.
7. Do you have any formal portraiture training or are you self-taught?
I had a comprehensive school education then did A levels. I have a Fine Art degree from University of Leeds. But I wouldn't say I had formal training in portrait painting. Just a lot of trial and error.
8. How long do you spend on an average portrait painting?/What is the longest that you have ever spent on a painting?
Three years is the longest so far. It was a full figure nude study all painted from life. A 10"x12" portrait might take up to six months with a sitter spending two hours sitting per week.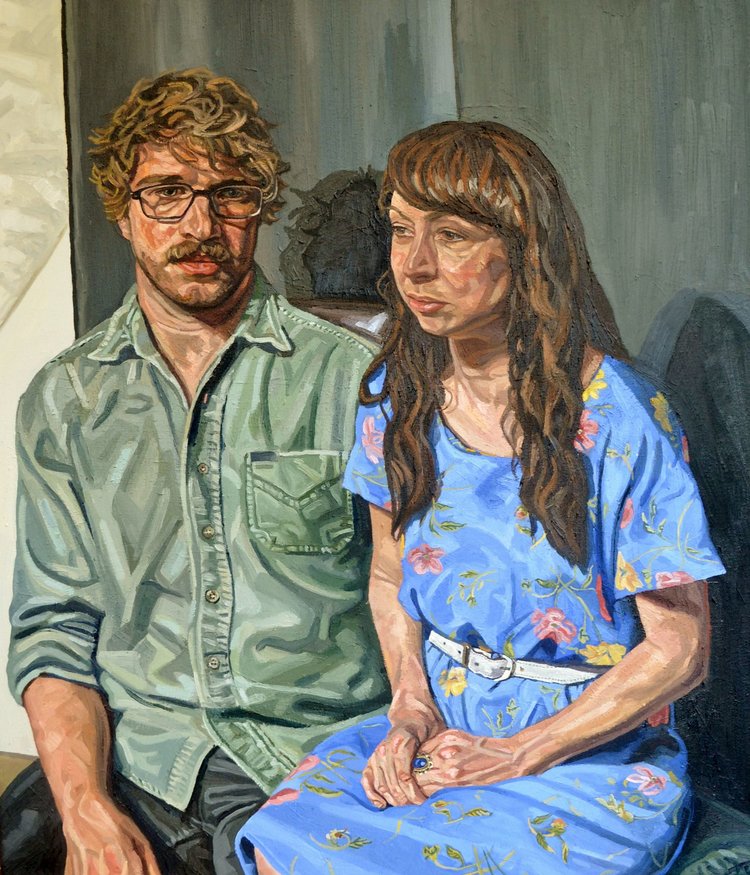 9. Who are your favourite contemporary and historical influences?
Historical: Rembrandt, Hals, Vermeer, Van Dyck, Peter Lely, Degas, Stanley Spencer, Lucian Freud (although he's almost contemporary).
Contemporary: Frank Auerbach, Celia Paul, Tai Shan Schierenberg, David Hockney.
10. Which elements of portrait painting do you find the most tricky? Are there any elements that you feel you have yet to master?
All elements. Each face is a brand new education. I'll never master portrait painting.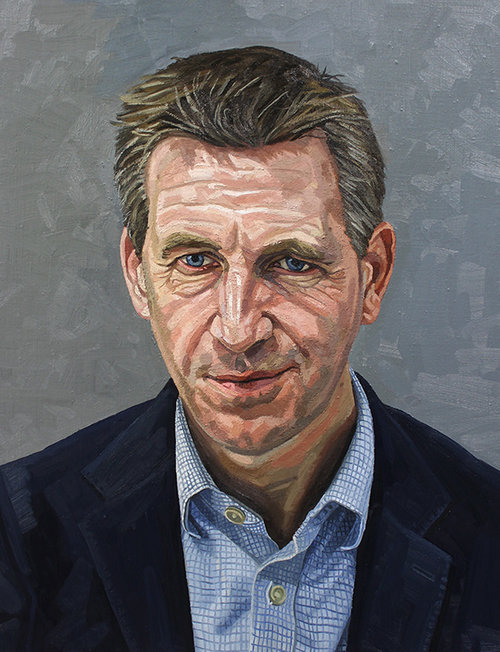 11. When you are painting portraits do you prefer to capture fine detail or work in a more abstract manner?
Neither. I'm never conscious of working one way or another. The sitter influences my approach.
12. Who would you love to have the opportunity to paint?/If you could choose anyone to sit for one of your paintings who would it be? Why?
Stephen Fry, imagine the conversations! Also he has a gift of a face.
To see more of Richard Kitson's work visit his website: www.richardkitson.co.uk.