If Famous Artists Created Maps of the Cities They Called Home
There are so many options for maps these days; Google Maps, Apple Maps or a more old school paper map. Whichever you choose to help navigate yourself around a new city, you will be aware that they all follow a familiar style of design to make them easy to use.
A map doesn't just have to be a tool to help get you from A to B – it can also be a piece of design in itself, as we found out from the examples below.
These maps were inspired by the style of the famous artists who called these cities their home.
New York, USA (Andy Warhol)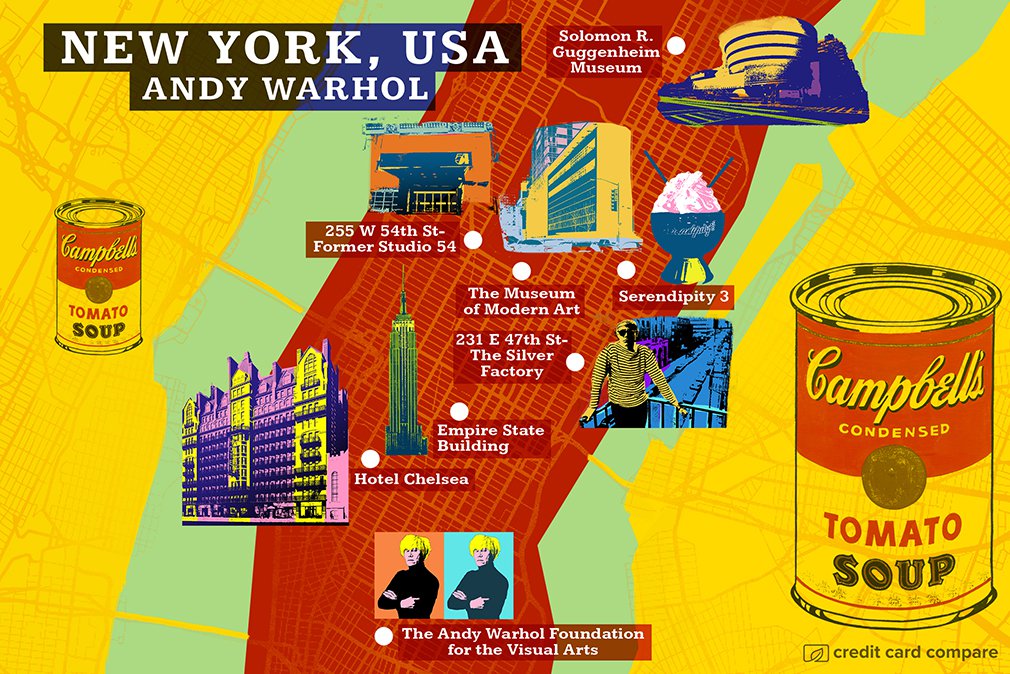 Andy Warhol is known for his iconic pop art style and the Campbell's Tomato Soup piece is among his most famous work. His New York City studio became a hive for celebrities such as Marilyn Monroe and Elvis Presley.
Johannesburg, South Africa (William Kentridge)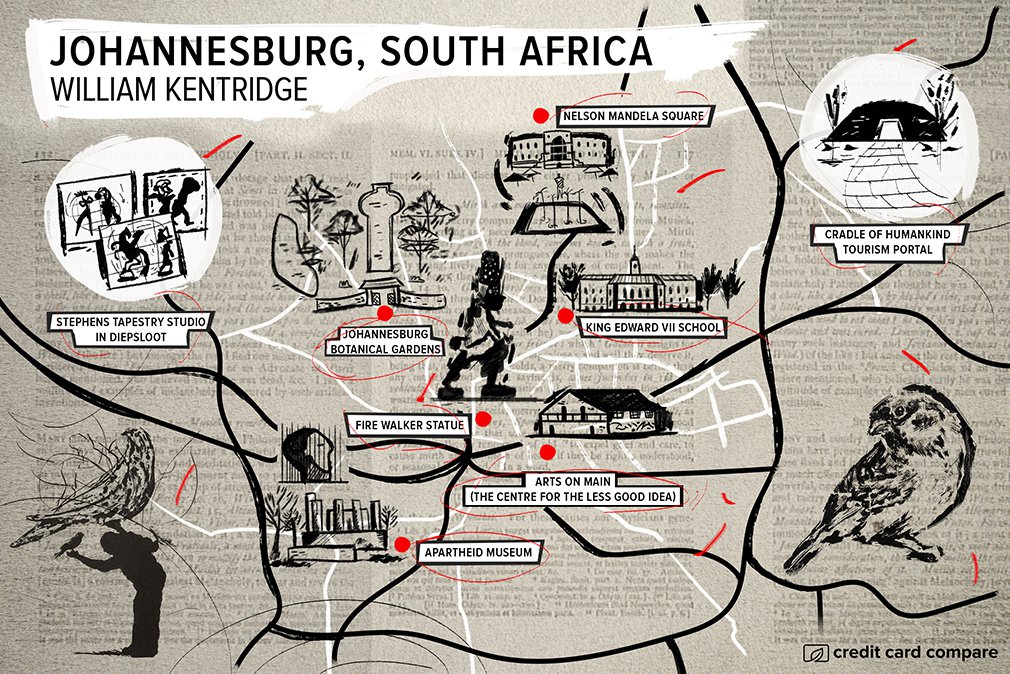 Famous for his stark, bold charcoal drawings, William Kentridge's grew up in Johannesberg where his parents were well-known for their work defending apartheid victims.
Amsterdam, The Netherlands (Vincent van Gogh)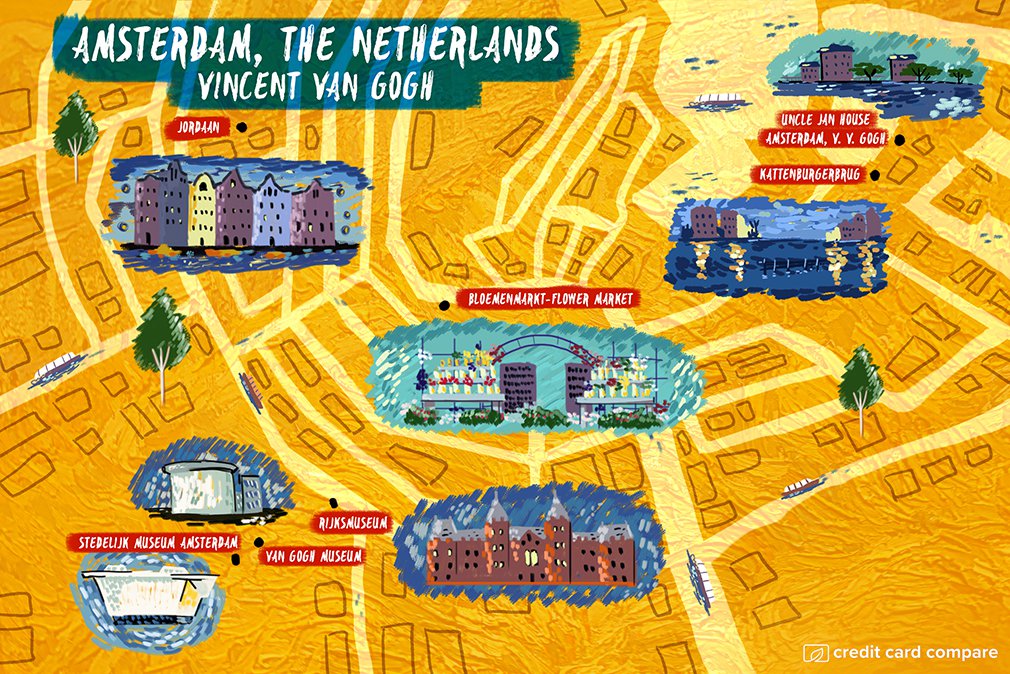 Van Gogh is one of the most influential and well-known artists in the world. He was originally in Amsterdam to attend university and often took long walks around the city to admire its beauty.
London, England (Banksy)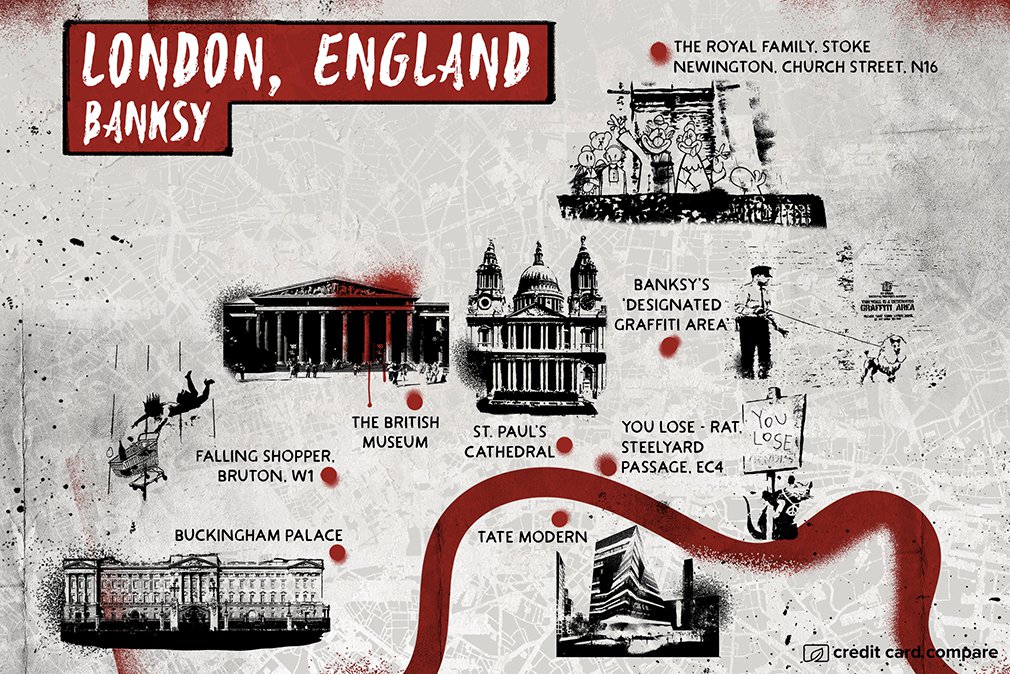 Little is known about who Banksy actually is but his controversial and thought-provoking use of stencils and spray paint have made him an icon in the world of graffiti.
Tokyo, Japan (Yayoi Kusama)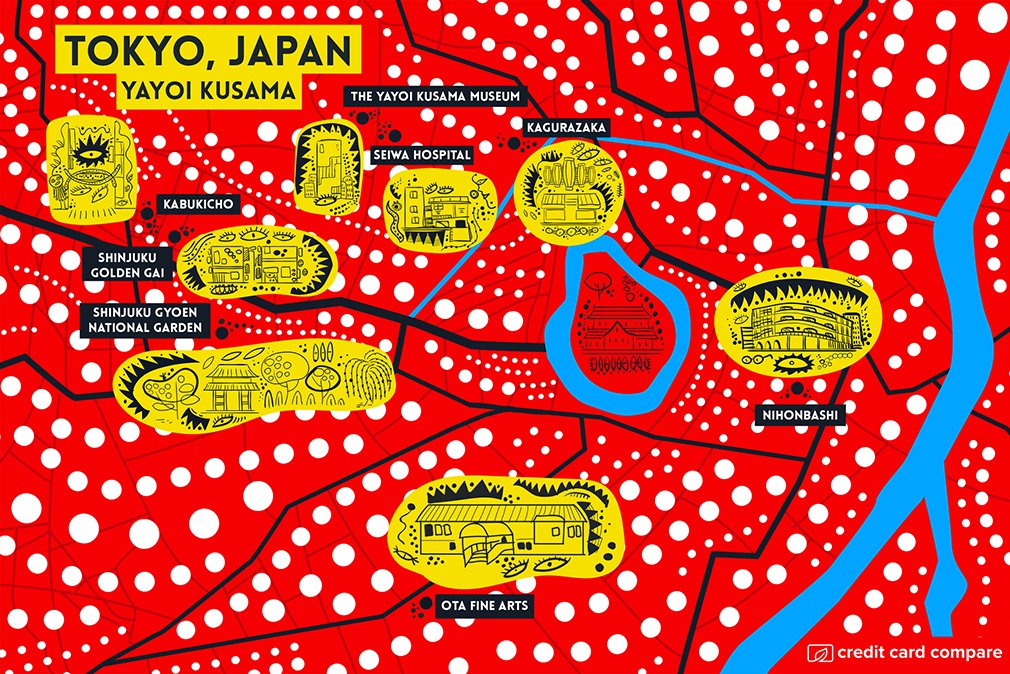 Yayoi Kusama, famous for her iconic polka-dot motifs, which she uses liberally in her main mediums of installation and sculpture. A fantastic quote from her is that "Our earth is only one polka dot among a million stars in the cosmos. Polka dots are a way to infinity."
Florence, Italy (Leonardo da Vinci)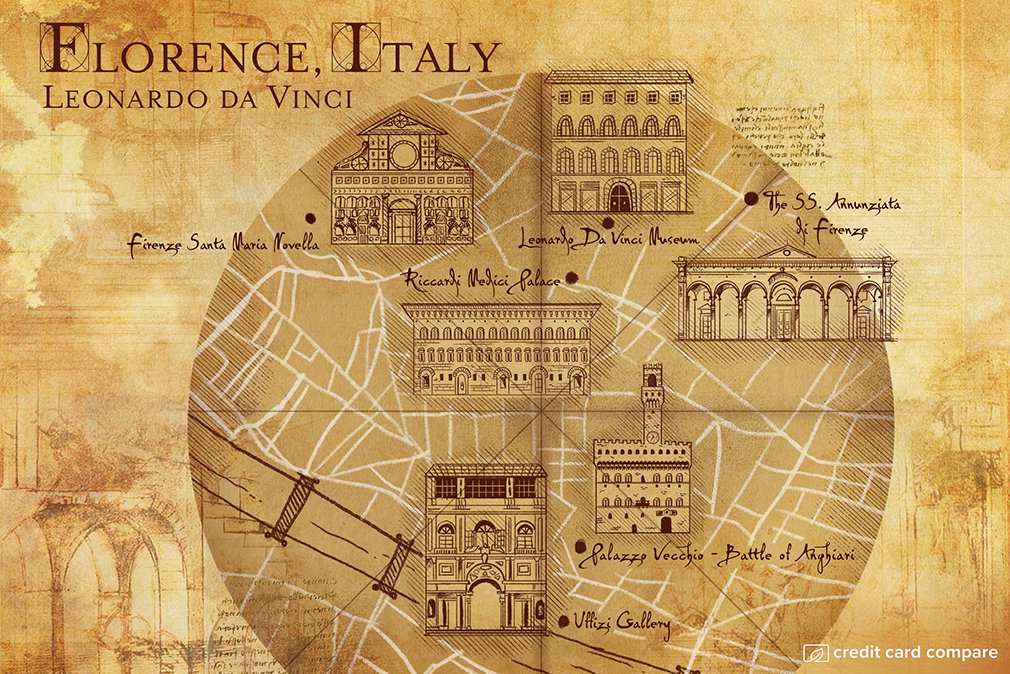 Born in 1452, Leonardo da Vinci was a painter, architect, inventor and anatomist who lived and worked in the Florence of the Medici's.
Los Angeles, USA (David Hockney)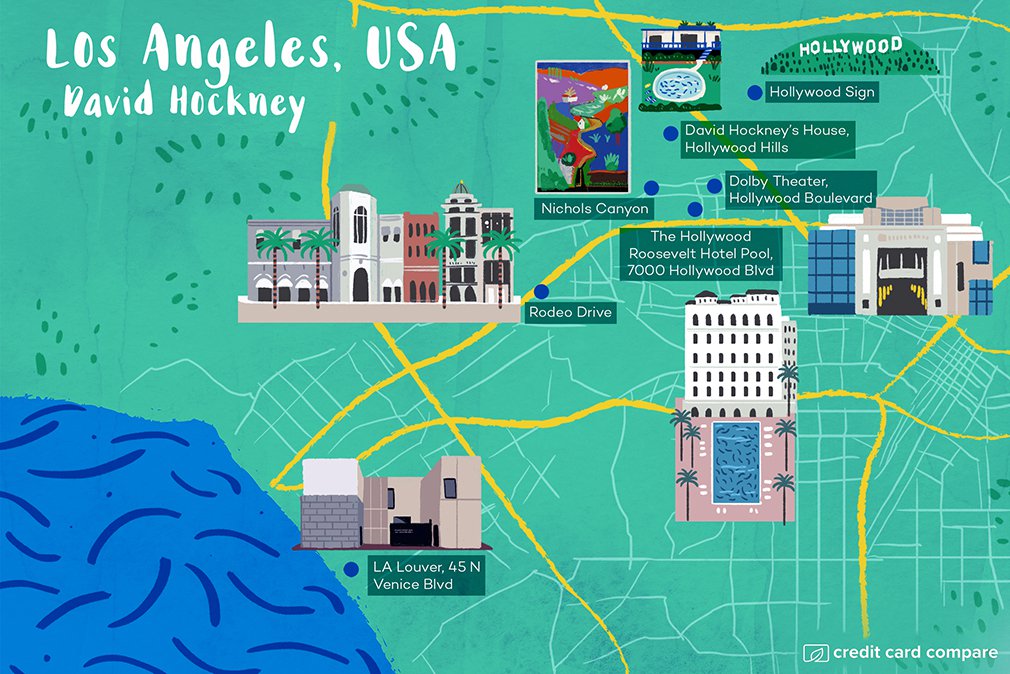 Hockney was born in Bradford in the UK in 1937 but has lived and worked for most of his life in Los Angeles. He is considered one of the most influential British artists of the 20th century.
Image credit: Credit Card Compare