Explore The Work of Gustav Klimt In A Whole New Way!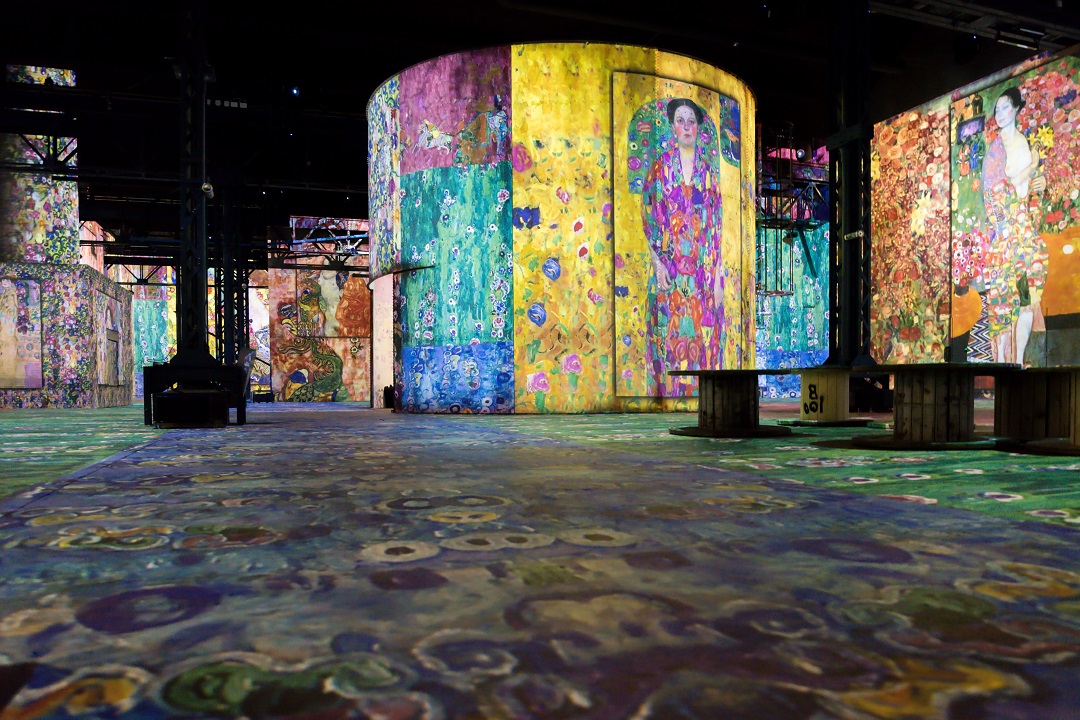 The Atelier Des Lumieres Art Centre in Paris is no stranger to amazing exhibitions, but their latest is truly something to behold! If you've ever wanted to step into a piece of art then now you'll be able to, many artists work is celebrated in this amazing light exhibition but there is a strong emphasis on the work of Gustav Klimt.
The Austrian symbolism painter has a variety of his work used in the exhibition, most notably his oil painting 'The Kiss'. Atelier Des Lumieres latest exhibition is actually designed to be three separate exhibitions that link and complement each other.
The three exhibitions use projectors and innovative sound systems to display art in a more exciting impactful way. Pieces of the artists' work are projected all around the exhibition hall and it creates a truly amazing one of a kind experience.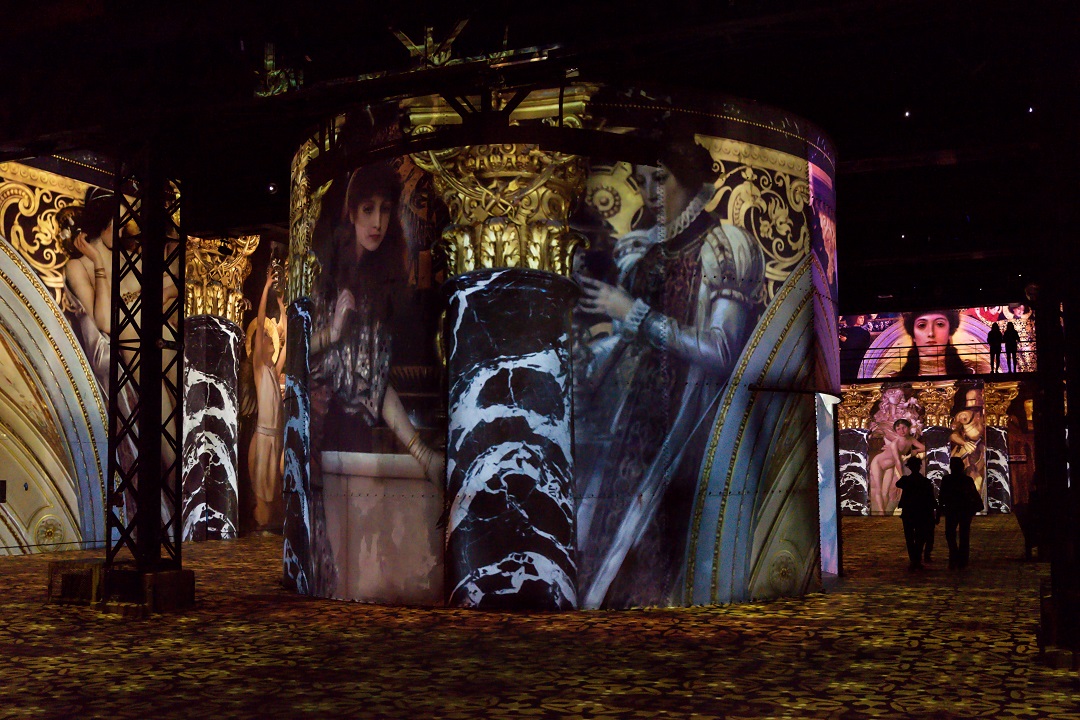 Atelier Des Lumieres was once a foundry and features an exhibition space of over 16,000 square-feet so it is the perfect venue for this stunning exploration of art. As you explore the exhibition spaces it will feel like you're actually moving through the artwork as it is projected across the walls, floor, and ceiling.
Over 130 video projectors are used to create these wondrous exhibitions and while the images alone are sure to leave an impact it doesn't stop there. The exhibitions are more than just projected images, they take you through the story of Klimt's journey into the arts, and explore his gold period in amazing detail. The work of Klimt's protégé Egon Schiele is also highlighted as well.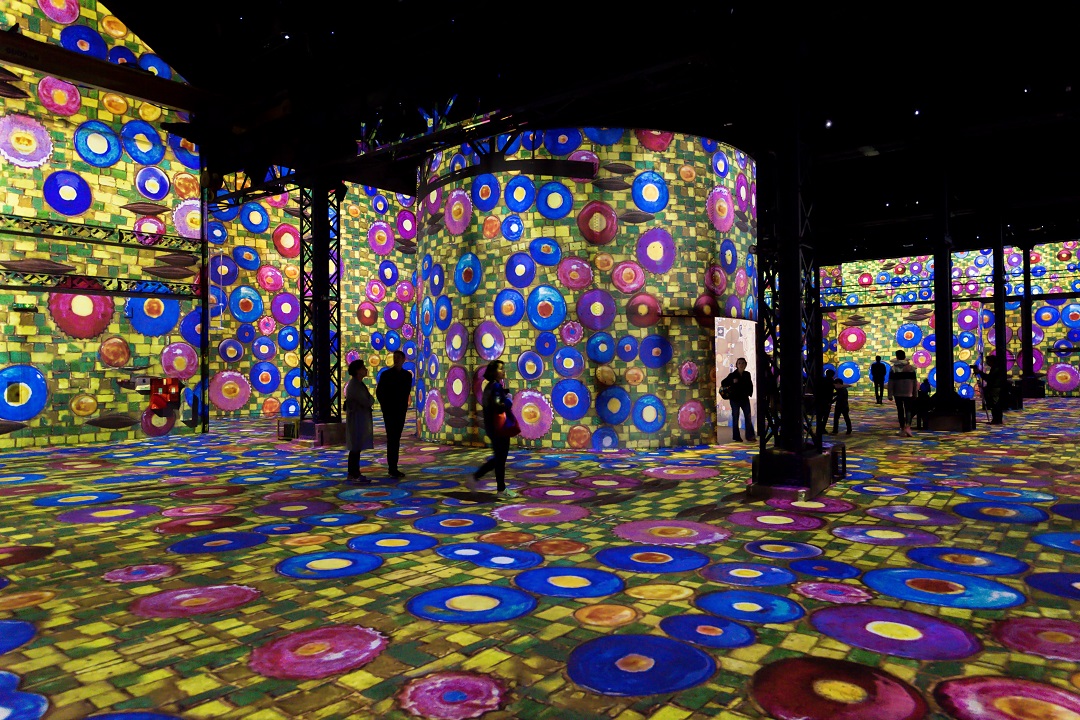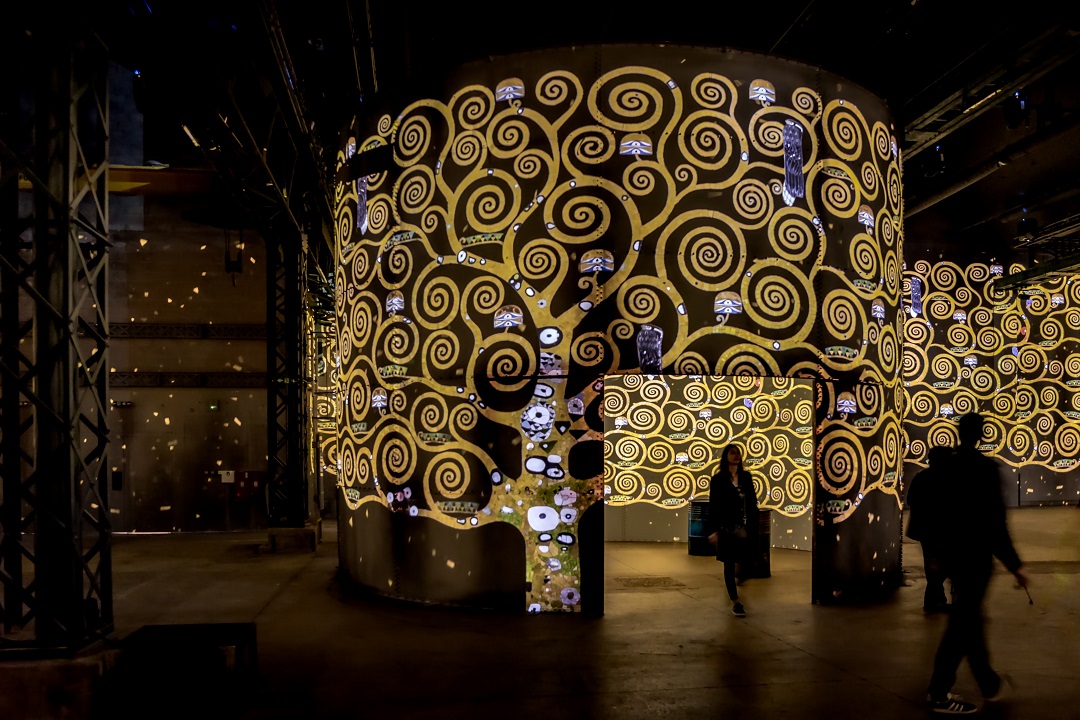 Sound is used to great effect as well and not just in the narration exploring the artist's work. A soundtrack composed of some of the most amazing music also plays during the exhibition including the work of Chopin, Wagner, and Beethoven.
While the exhibition focused around Gustav Klimt is the main star of the show, there are two more amazing exhibitions to see as part of the experience. The second is housed alongside the main Gustav Klimt exhibition in Atelier Des Lumieres La Halle exhibition space, while the third is held in the smaller La Studio hall.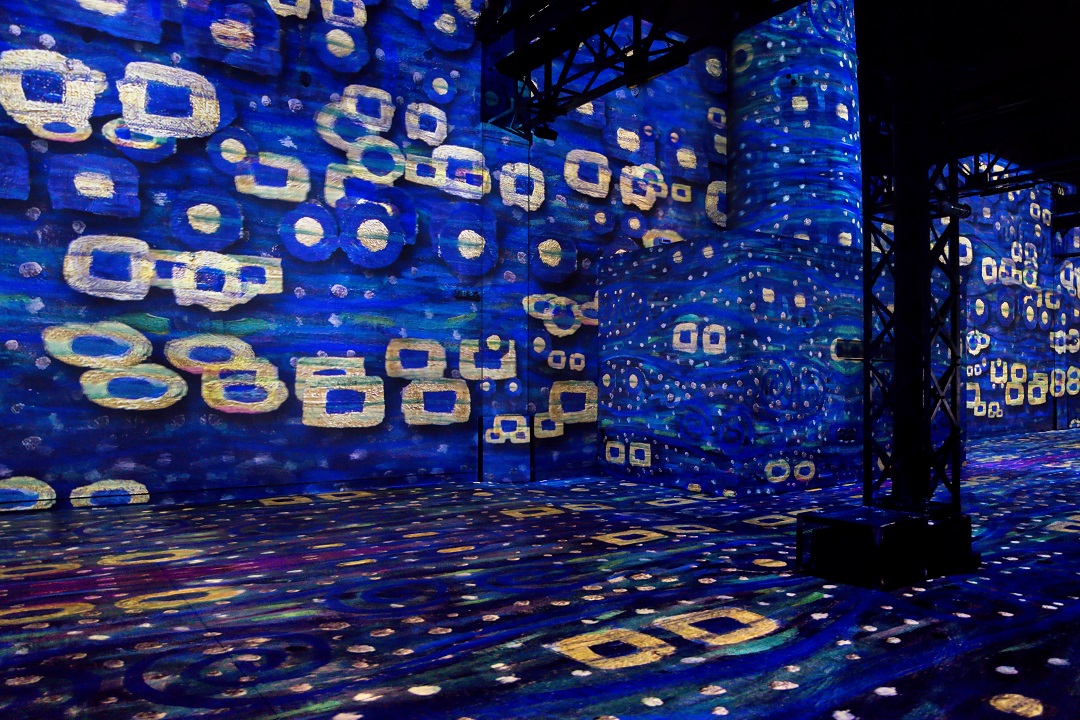 The second exhibition is focused around a more contemporary artist, namely the New Zealand born artist and architect Friedensreich Hundertwasser. This exhibition is a little shorter than Gustav Klimt's but still explores and showcases Hundertwasser's work in amazing detail.
The third exhibition held in the La Studio space looks to the future and showcases the work of local and emerging artists. In many ways, this joined exhibition in Atelier Des Lumieres channels the past, present, and future of Viennese creativity and art.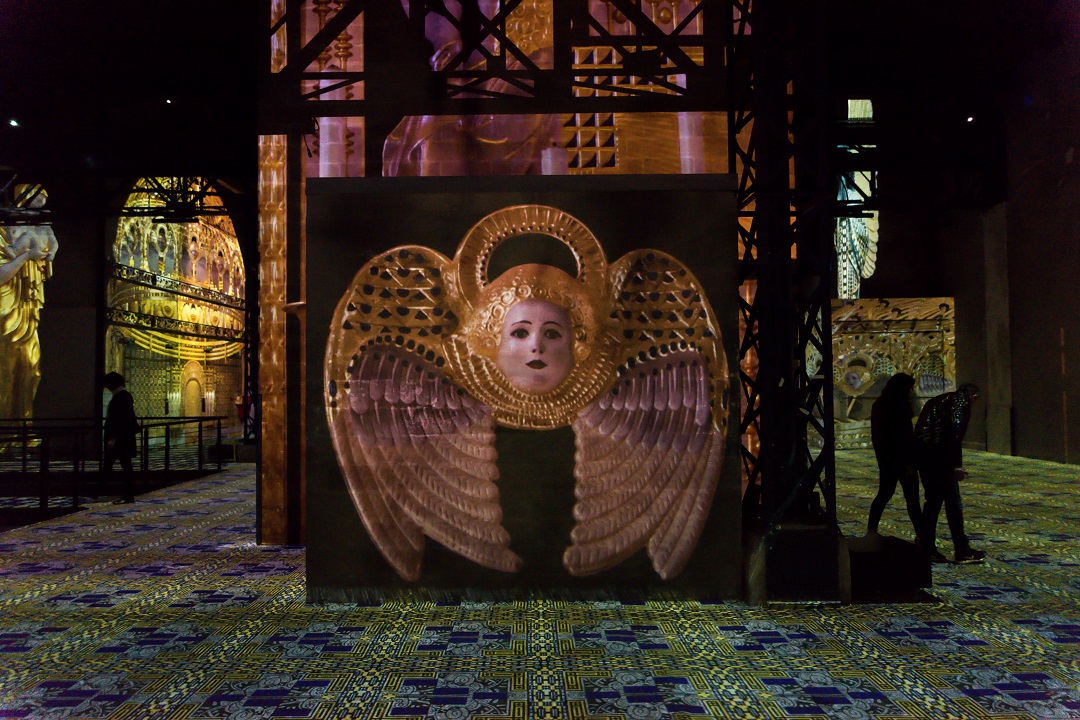 These amazing exhibitions have been set-up by Culturespaces who are no stranger to more innovative and some would even say futuristic art exhibitions. They also run the neighbouring Carrières de Lumières art museum which holds very similar light-based digital exhibitions.
You can experience art in a whole new way with this stunning exhibition at Atelier Des Lumieres so if you're in the area or planning a trip to Paris make sure you pay it a visit. The Gustav Klimt exhibition is on view until 11 November 2018. For more details visit the Atelier Des Lumieres website.
Image credit: https://www.atelier-lumieres.com/en/gustav-klimt