Barack and Michelle Obama; The Official Portraits
Here at Ken Bromley Art Supplies we know that the idea of a famous face having a portrait painted of them isn't exactly new, but that doesn't seem to stop anyone from having them done.
There are a whole raft of royals, celebrities, aristocracy and political figures, all of which have instructed an artist of their choice to paint their likeness and there are two new ones to add to this list.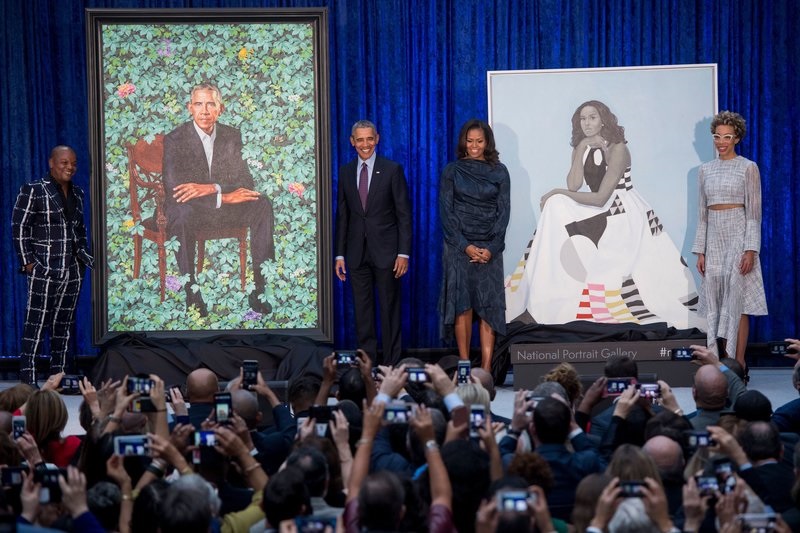 Michelle and Barack Obama
Whilst he may not be the President with his first lady anymore, Barack Obama is still a political icon who is held dear to many people around the world. So much so, that the former President and his wife have been added to the presidential hall of fame, the first African American President to be seen in the line-up.
A little more about the portraits
There were two artists commissioned to create these portraits. One, Kehinde Wiley, was dedicated to painting Barack whilst Amy Sherald, was given the pleasure of painting Michelle.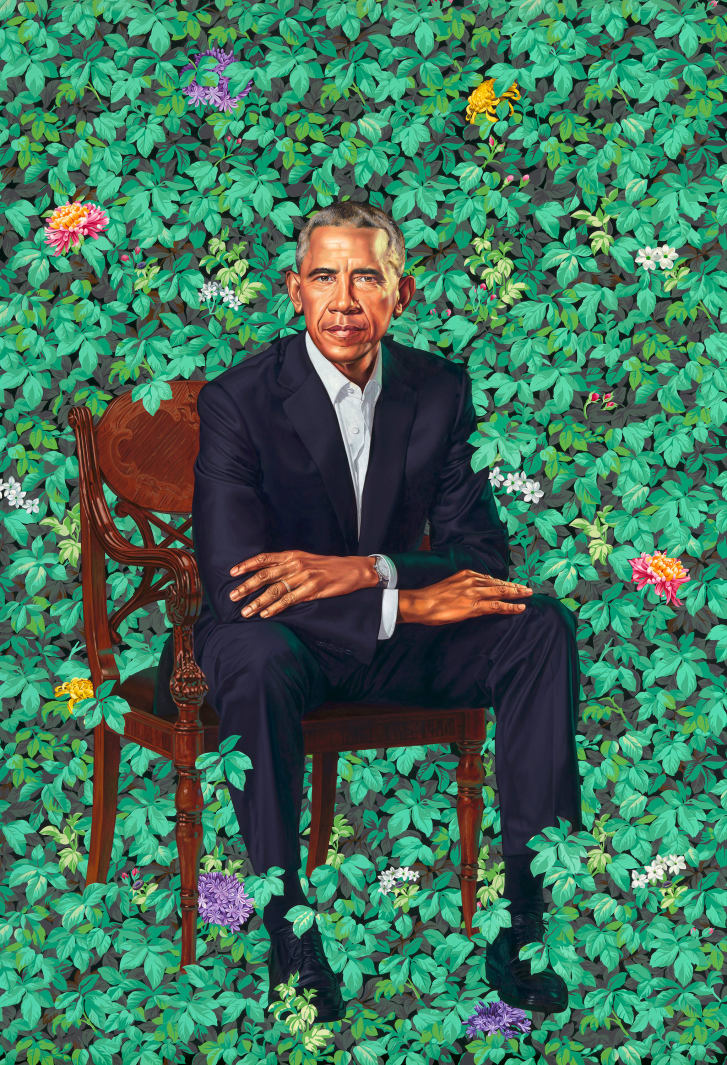 Despite his typically laid back nature, Barack Obama had some particular ideas for his own portrait, which was painted in two separate sittings. He asked Kehinde if he could be kind to him with smaller ears and less grey hair, but it seemed that the "artistic integrity" of Kehinde, meant that he "struck out" on his ideas.
That said, the artist had some grand ideas of depicting Obama sat on a throne, perhaps even riding a horse, both of which worried Obama that he would "look like Napoleon" and should be put to the back burner.
Instead, Obama is seen on his 84inch canvas, sat on a chair with a colourful and natural background, his expression is somewhat sombre, which perhaps could be a leaning towards the current political climate that is seen throughout America.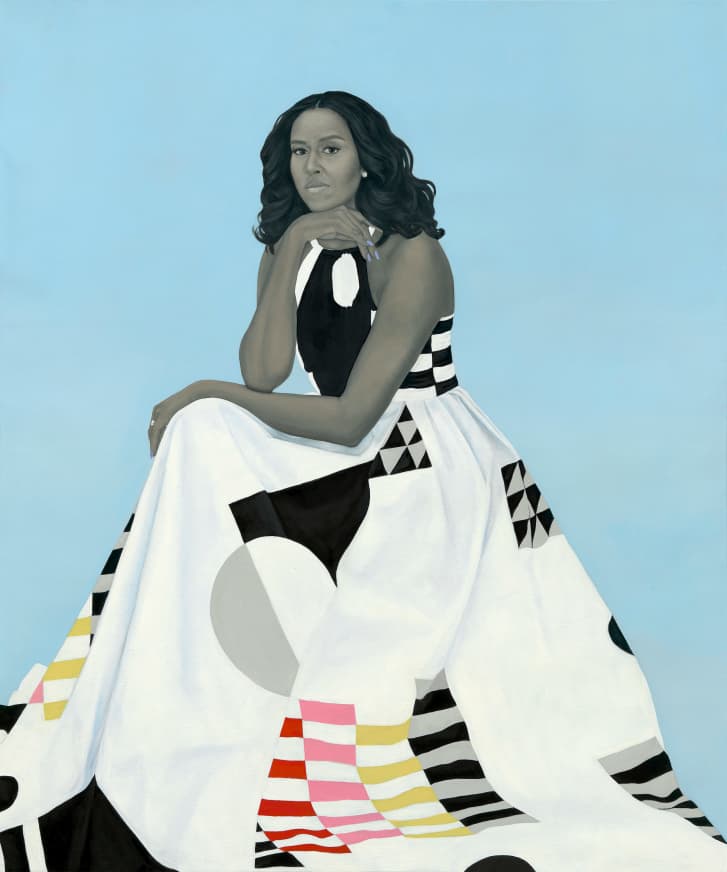 The same expression can also be seen within the portrait of Michelle, however, it seems that the artist painting her took a somewhat more glamorous approach to creating her likeness. We love the touches of colour that are seen throughout this particular portrait and that the detail on the dress of Michelle is a wonderful comparison to the plain background.
It seems that even Obama was a fan of his wife's portrait, as during the unveiling he thanked Amy Sherald for being able to capture the "hotness" of his wife.
Where can you see these portraits?
If you would like to see these portraits for yourself then unfortunately you are going to need to travel to America to see them. They are on display in Washington at the Smithsonian National Portrait Gallery, along with the other American presidents that are already a part of the collection.
A video from Obama
A portrait wouldn't be a portrait without a great artist behind it. Something that Obama definitely understands. So much so, that he has even dedicated a video to the amazing artists, thanking them for taking the time out to paint their portraits and give them something to treasure.
Image credit: National Portrait Gallery, Vox & CNN