How to Paint a Watercolour Galaxy
The summer is drawing to a close, and the days are getting shorter, but don't worry, we can take inspiration from the beautiful night skies to make a magical galaxy painting! Follow this simple step-by-step video by Reeves to create your very own!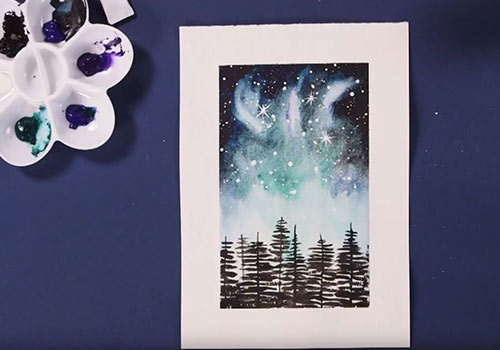 What you need:
Watercolour paper
Watercolour brushes
Watercolour Paint
White Gouache Paint
Palette
Masking Tape
Glass of water
Step 1
Tape your paper leaving a rectangle which is where your painting will be.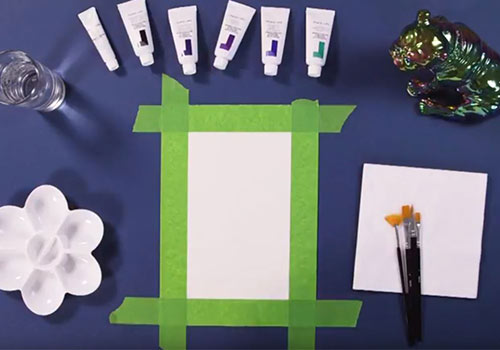 Step 2
Using your watercolour brush wet the paper. Make sure it is quite wet as you want the paint you will be applying to be able to spread over the paper.
Step 3
Mix some blue and green watercolour paint together in your palette. Dab this mix around your paper allowing the colour to spread over the wet surface but leaving centre white.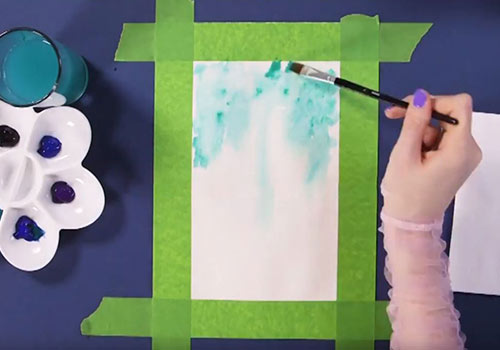 Step 4
Now add dabs of purple. As you go, use a clean dry brush to lift up some of the paint to create movement in the painting.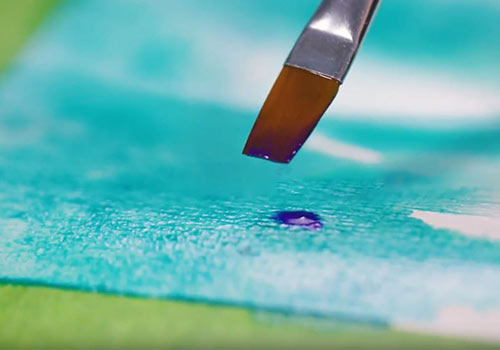 Step 5
Next use a dark blue paint and dab it around the edges of the painting.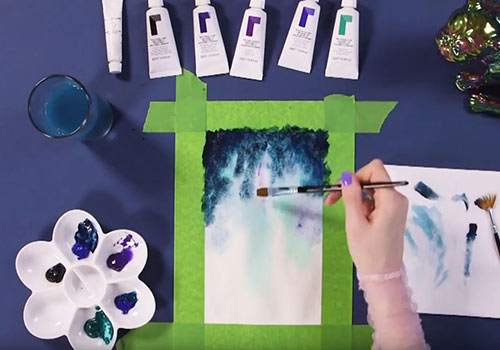 Step 6
Add a bit more of your blue/green mixture and keep lifting the paint in between.
Step 7
Once you are happy with the background let the painting dry.
Step 8
Mix the white gouache with some water and paint on some stars.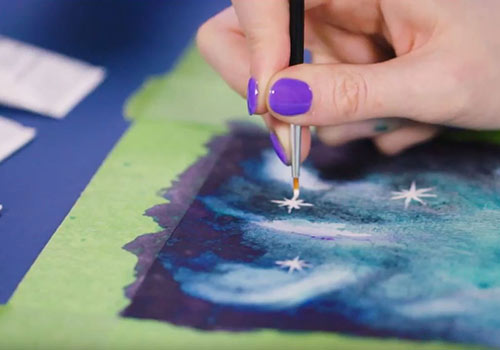 Step 9
Next load a brush up with the white gouache and use another brush to tap it against to create a white splatter effect on the page.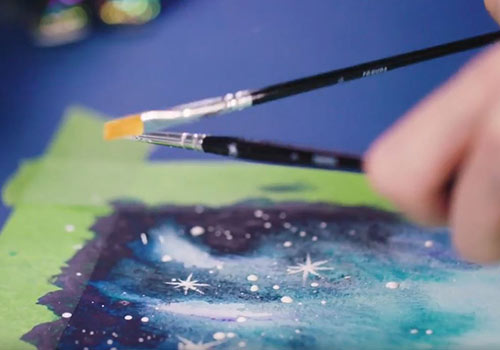 Once you are happy, let the painting dry.
Step 10
Finish the painting off with some black trees in the foreground.