Tutorial: How to Paint a Dog Portrait in Watercolour
Denise Findlay is an accomplished Scottish portrait and figurative artist. She is passionate about painting people and animals and is passionate about light and colour. Today she is doing a tutorial of how to paint a dog portrait using watercolour.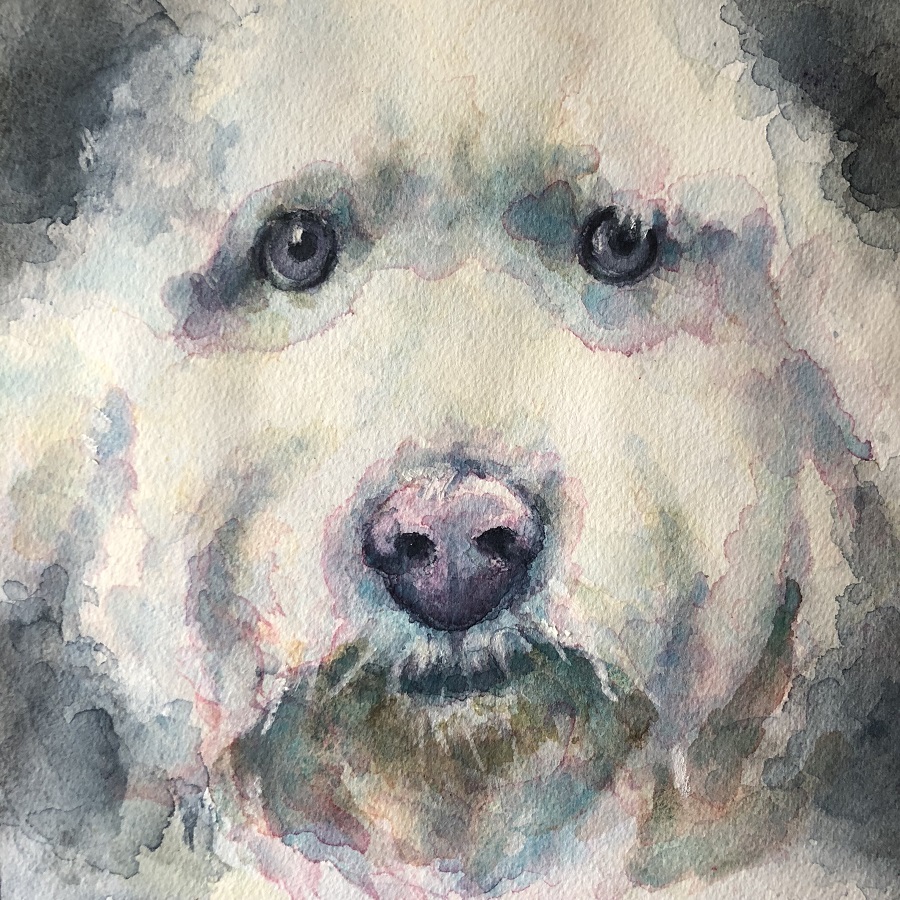 'Milly' the cockapoo is the chosen subject. I rarely draw in my subject with pencil first. I choose to block in the shapes of colour that I see. I love to work with complimentary colours such as teal and rose. Particularly with transparent colours that granulate. I work with a 'block in' technique with puddles of colour.
Materials
Colours used:
For this tutorial I used Daniel Smith Extra Fine Watercolours and Winsor and Newton Professional Watercolours:
Raw sienna
Cerulean blue
Cobalt teal blue
Quinacridone rose
Carbazole violet
Transparent yellow
Payne's grey
Ivory black
Chinese white
Paper:
Stage 1:
I used cobalt teal and quinacridone rose together to make a purple and blocked in shadow of the eye areas and to the nose and chin. I also added in a tiny bit of raw sienna and transparent yellow where the chin merges into the face.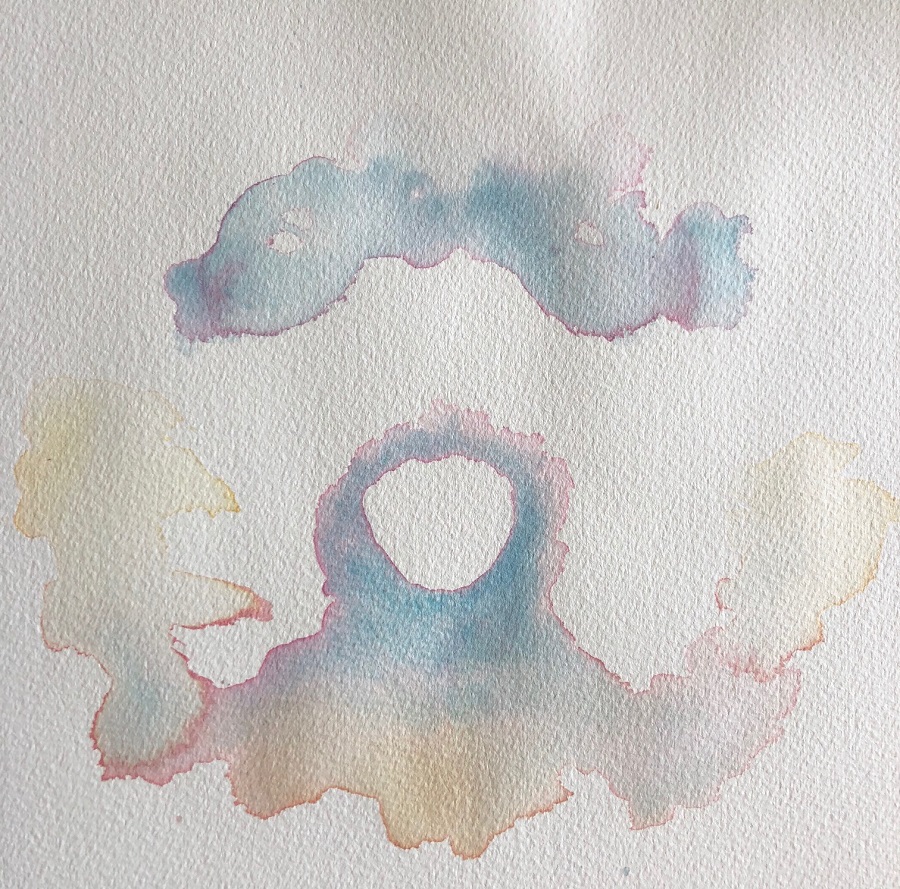 Stage 2:
Next I added in dark the shapes of the iris's the eyes and also the shadows of the nose using Payne's grey and Carbazole violet mixed together.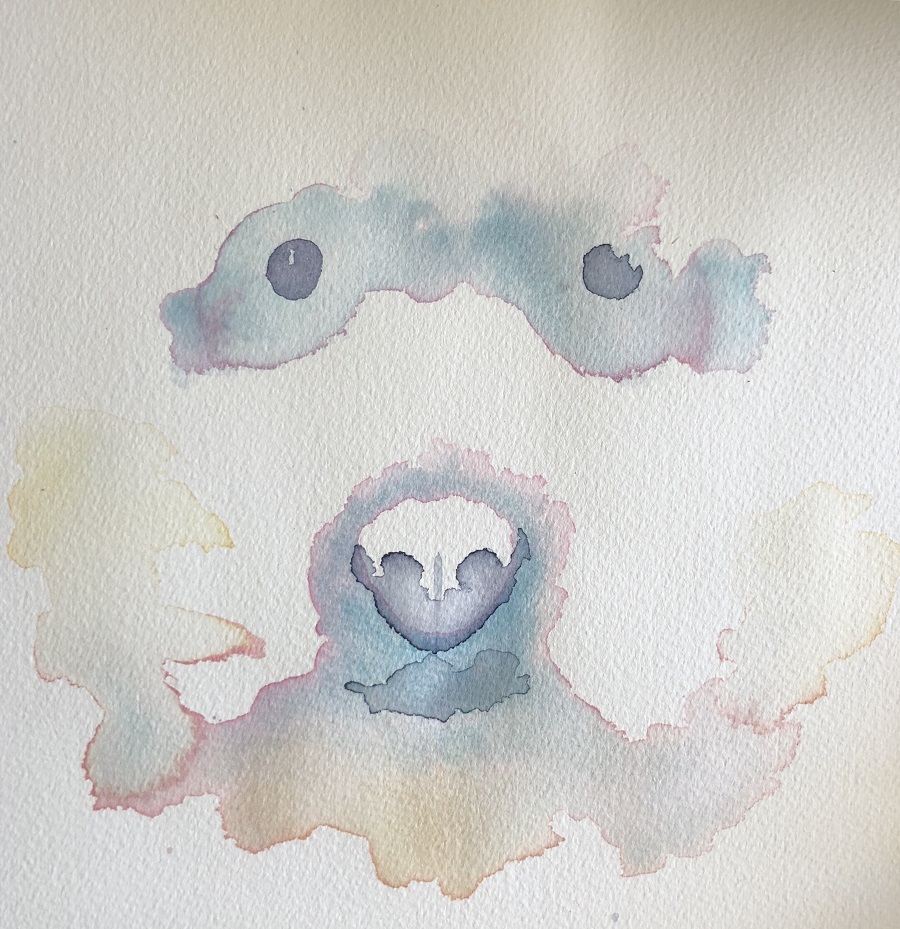 Stage 3:
I then worked more into the eyes with a smaller brush and with a touch of ivory black added to Payne's grey to add depth.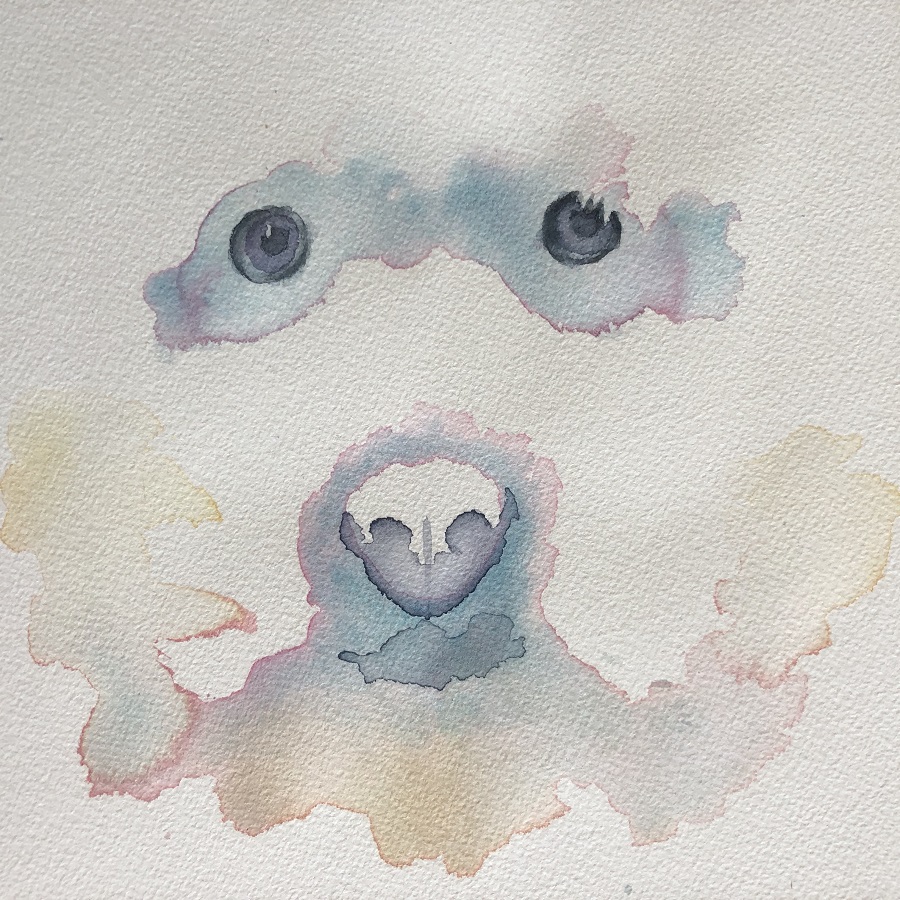 Stage 4:
Next I worked into the shadows on the fur a little more. I mixed puddles of cerulean blue and rose together under the chin and round the sockets of the eyes.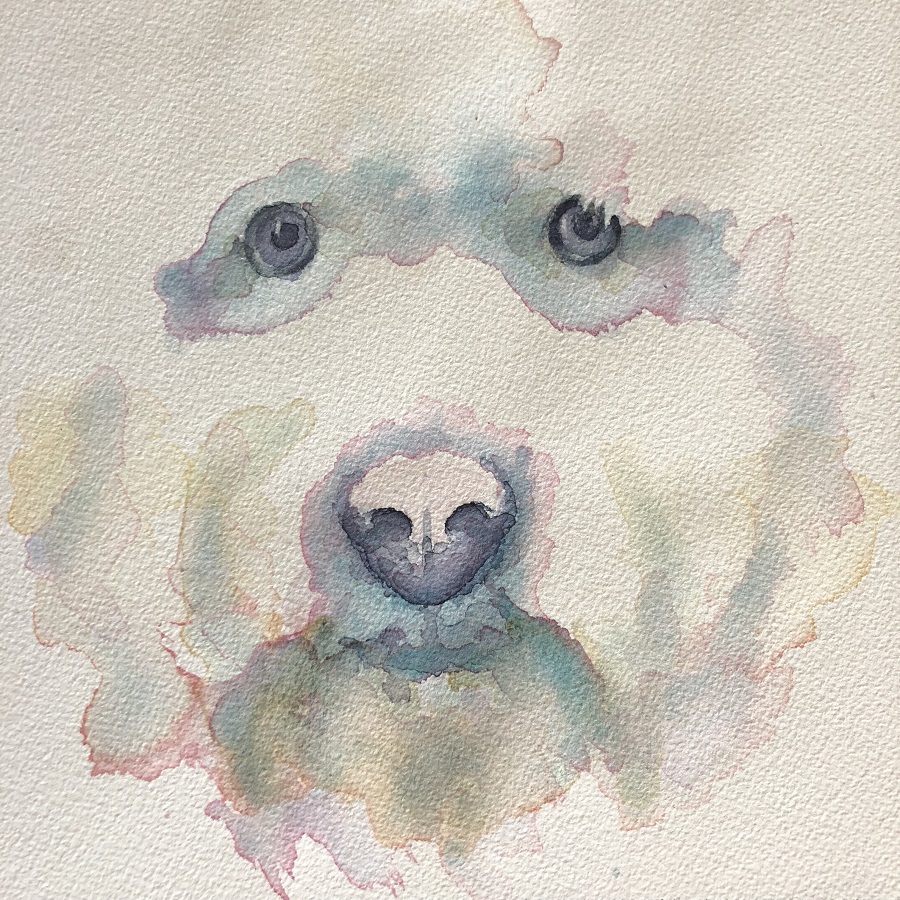 Stage 5:
I then made light puddles with cerulean blue and rose to the top of the nose and worked more Payne's grey round its edges to re-shape it.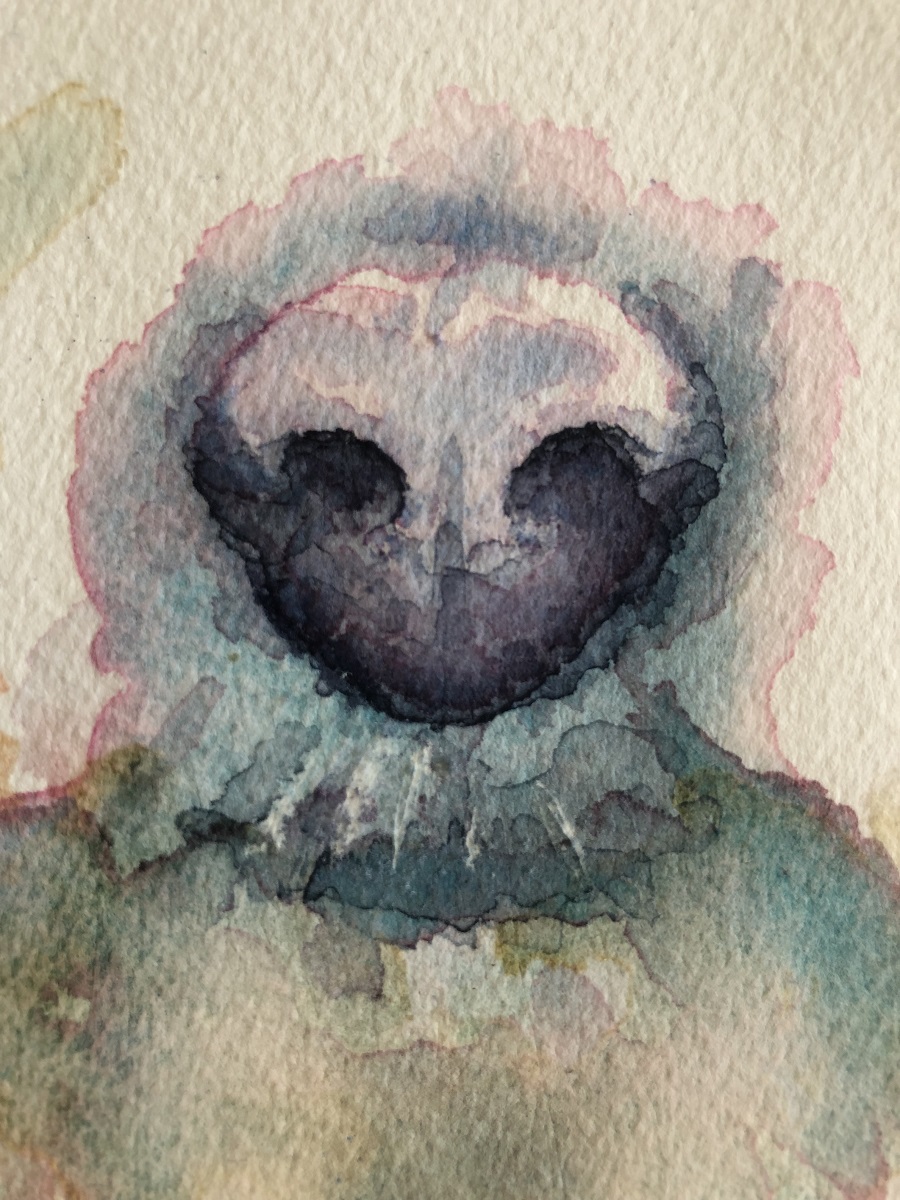 Stage 6:
I used ivory black and Payne's grey to 'bite in' around the dogs white fur to create a contrasting background.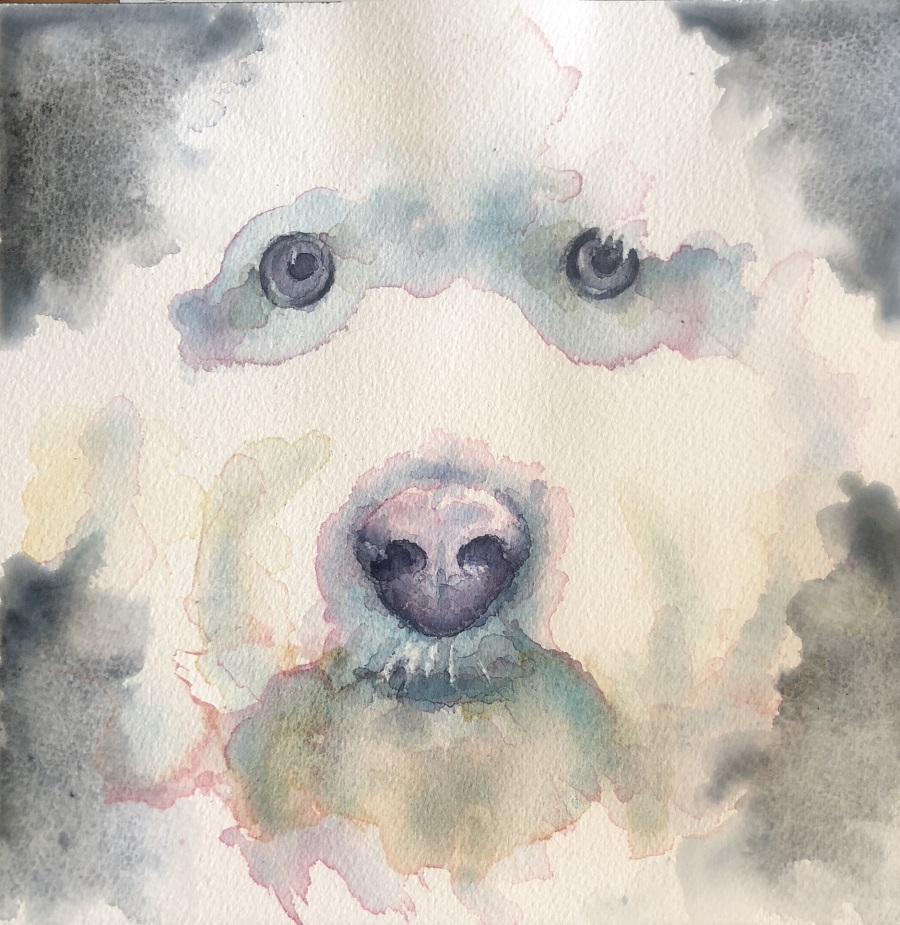 Stage 7:
The white fur now needed more interest so I added puddles of raw sienna mixed with transparent yellow to create variety.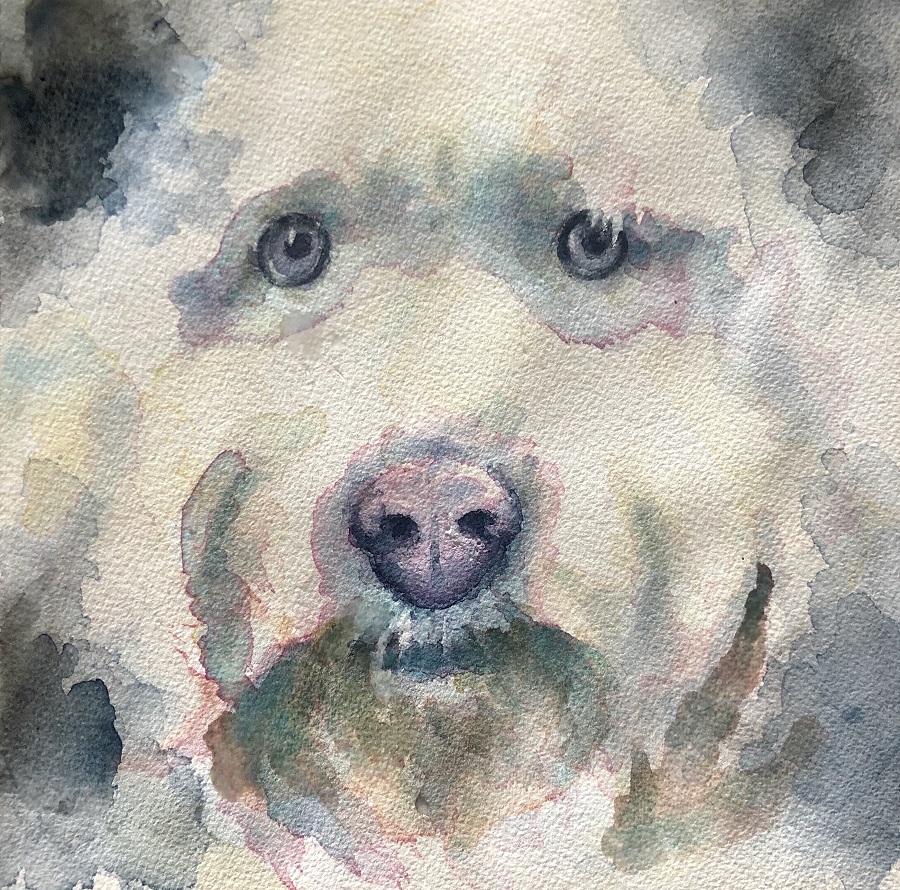 Final stage:
The final stages involved a smaller brush creating tiny puddles to refine all the areas previously painted. I added Chinese white with a small brush to describe the fine hairs around the mouth. These last stages are time consuming but integral to making a coherent portrait. Tread carefully at this stage and work with small amounts of paint as not to over work the portrait.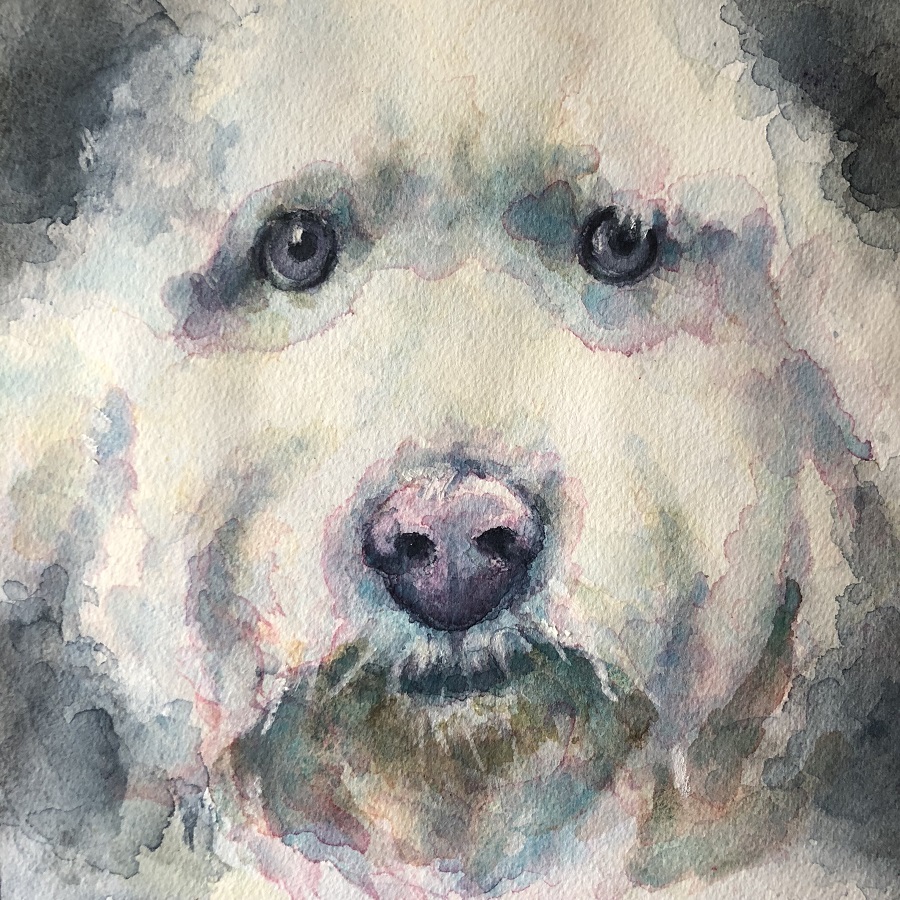 About the artist:
Denise Findlay graduated from Glasgow School of Art In 1996 after a sell out degree show. She has won many awards including the Elizabeth Greenshields award three years in succession. Denise is a master of many mediums. Oils, pastels and watercolour to name a few!
She is passionate about painting people and animals and is passionate about light and colour.
To learn more about Denise please look at her website www.denisefindlay.com
Copyright 2018