Q&A with Artist Nerine Tassie
Nerine Tassie won the Sky Arts' Landscape Artist of the Year in 2015 and has continued to move from strength to strength.
She graduated from Edinburgh College of Art in 2002 with a degree in Fine Art and currently has a solo exhibition at Frames Gallery in Perth in Scotland from now until 6th October 2018. We caught up with her for a Q&A session earlier this month.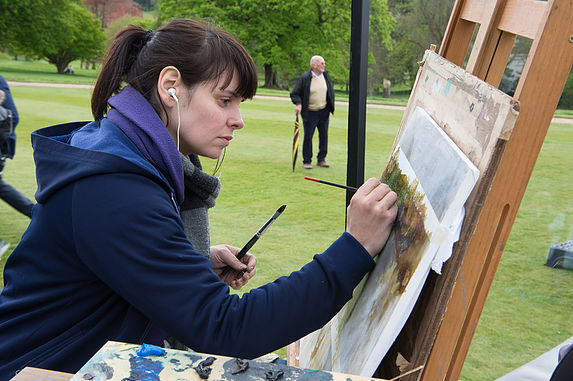 Tell us about which artists influenced your work and how you started as an artist.
From a young age I had always enjoyed drawing and creating art.  After secondary school I trained at Edinburgh College of Art and have been painting ever since.
I love the work of Gerhard Richter.  I find him really prolific in terms of his style and I'm really interested in his use of materials. I also love the textural quality and the sheer magnitude of Anselm Kiefers work.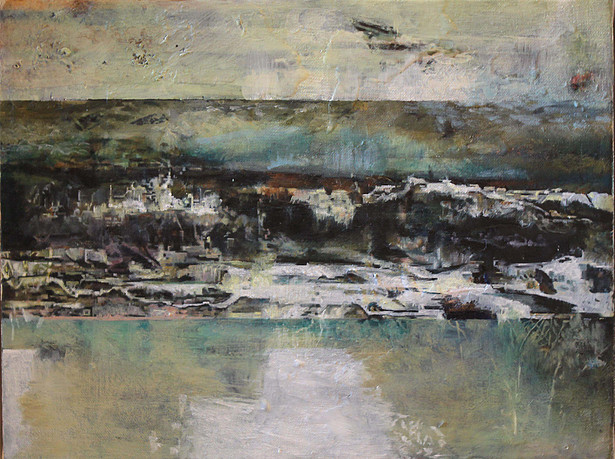 What is your favourite medium and why?
I really enjoy experimenting with a wide range of materials and use a variety of medium in my work so I wouldn't say I have a favourite medium.  I always use oil paints to develop the imagery within my work.  I really like the viscosity and richness of oil paints.
Do you have any advice or tips for artists who are trying to master landscape painting?
A good tip is to paint a series instead of one piece. You can paint the same view but at different times of the day/year to capture different light and moods and can create a whole range of work from one view.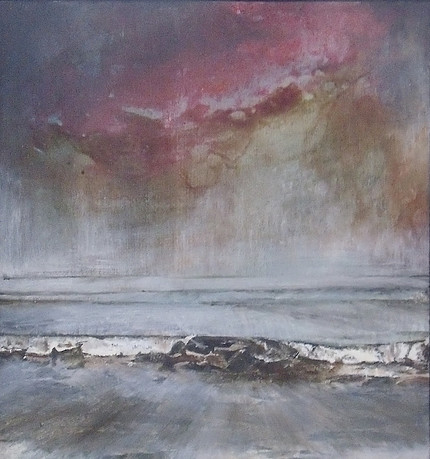 What is a day in the life of a professional artist like?
My studio is in my home and the majority of each day is spent in the studio.
I usually spend an hour in the evening planning compositions and ideas for my next pieces of work and I'll catch up with admin at the weekends or in the evenings.  A day out of the studio involves travelling and lots of sketch work and photography.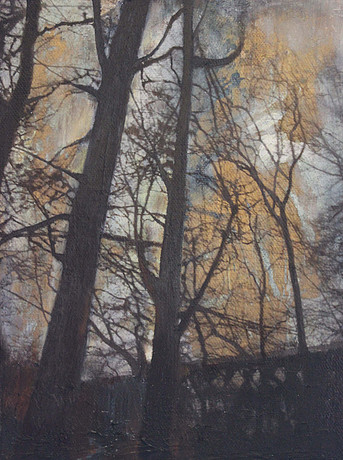 How do you begin your paintings? Do you have a set method or does your technique vary from painting to painting?
I usually work on the floor when starting a painting and use washes or pour materials onto the surface to create the base layer for the painting.
I use mixed media in the base of my work to create areas of colour and texture.  I'll then use oil paints to develop the imagery within the painting.
Do you have any formal training or are you self-taught?
I studied at Edinburgh College of Art and graduated with a degree in Fine Art.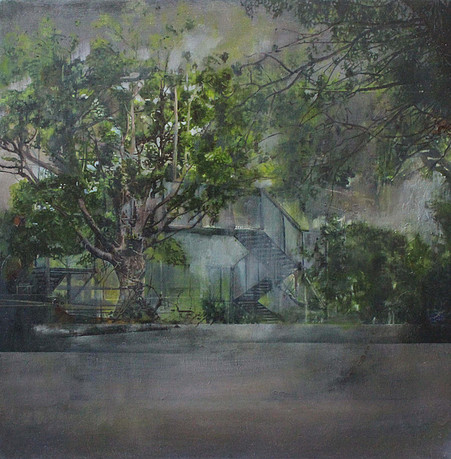 How long do you spend on an average landscape painting?/What is the longest that you have ever spent on a painting?
I'm quite a slow painter and depending on the scale of the painting I can spend anywhere from one week to months working on that piece.  The longest I've spent on a painting was about a year.
Which painting of yours are you most proud of?
I wouldn't say I have one overall painting I'm most proud of but I really value the work that shows a significant development in my practice.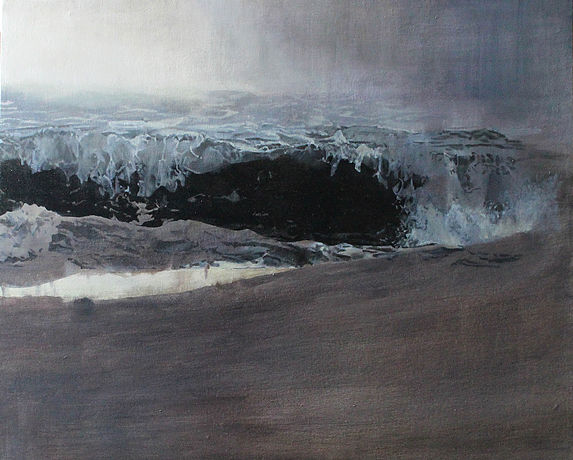 Which elements of landscape painting do you find the most tricky? Are there any elements that you feel you have yet to master?
I'm continually trying to improve my painting practice.  With each painting I try to push myself further so I'm constantly developing my practice whether that is in terms of composition, imagery, or technique.  Ultimately I always want to produce a painting that is more developed in some way than the previous piece.
When you are painting landscapes do you prefer to capture fine detail or work in a more abstract manner?
I would say I explore both of these aspects within a lot of my paintings.  I'm very expressive and abstract in sections of my landscapes whether that is in the base layers of the work or sections of the composition but there are elements within each composition where I develop more detail.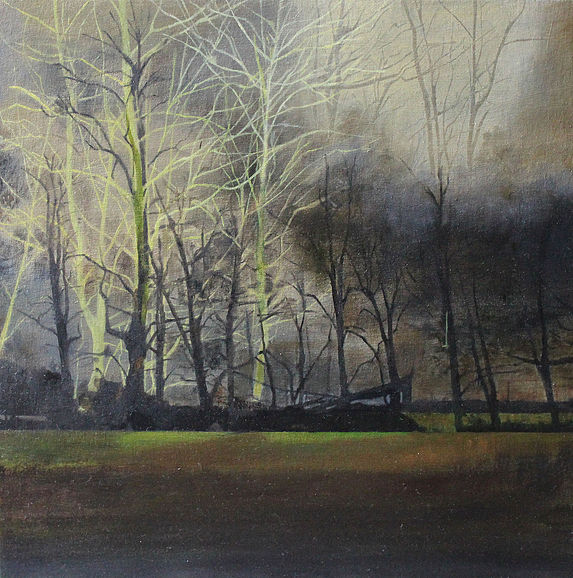 What's your favourite place that you have painted? Why?
My favourite place that I've painted in terms of landscape is Flatford, the light was amazing.  My grandparents had a print of the Haywain hanging in their home and it was lovely being in Flatford surrounded by the landscape of Constable.  I also love painting along the coastlines of Scotland, the waters are so changeable which is great for painting.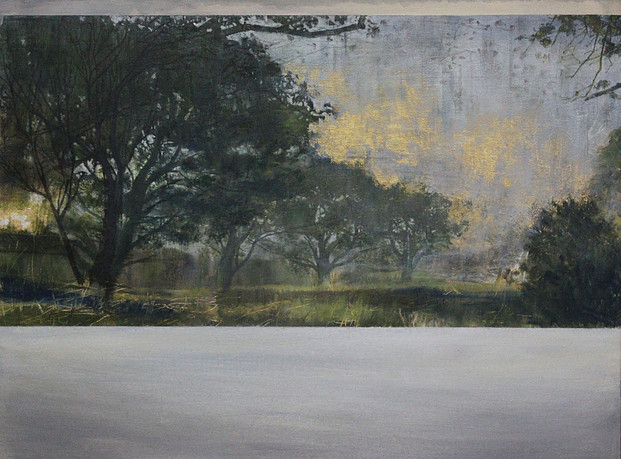 What location/landscape would you love to have the opportunity to paint? Why?
I would love to have the opportunity to paint in Iceland or New Zealand as these landscapes seem stunning.
To see more of Nerine Tassie's work visit her website: www.nerinetassie.com or follow her on Twitter.