A Walk Through Time With Aboriginal Art
The history of Australia is complicated. It is so large and remote that each state has its own personal and unique story, but almost every area was originally inhabited by the Aboriginal people, with records showing them living in Australia as far back as 80,000 years ago. They lived off the land, moving to areas that suited their needs depending on the seasons. Some tribes preferred the coastal lands, while others were happier in the bush. It is believed that there were around one million Aboriginal people in the early 18th century, distributed between over 500 different tribes and speaking around 700 different languages between them.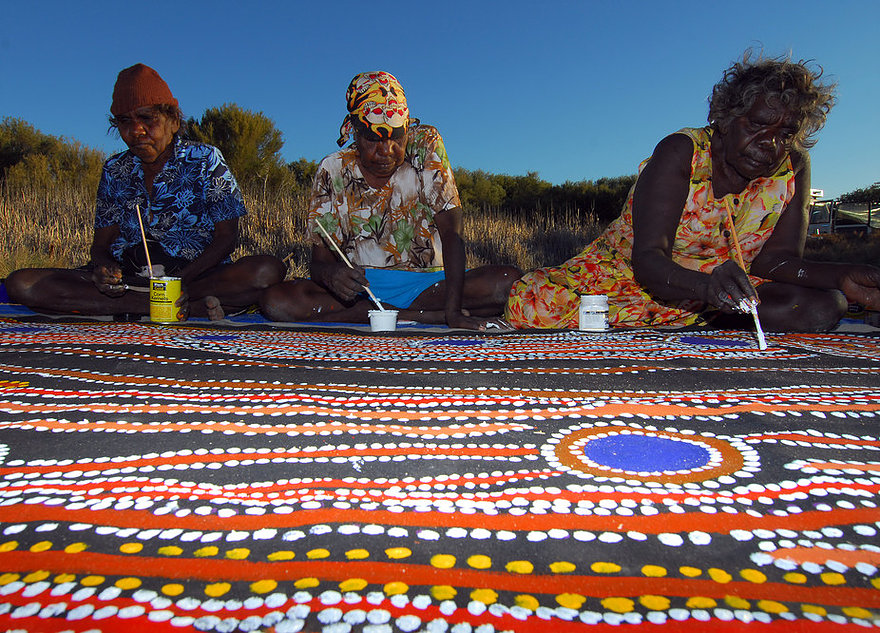 A Background: Western Invasion
When the British discovered Australia around 1770, they decided it would be a great place to house their convicts. Prisoners were shipped in through Sydney Harbour and the Aboriginals began to experience a loss of territories as the prisons were built. Many also fell prey to foreign diseases, leading to illnesses they did not understand and, often, death.
Meanwhile, the staff working at the prisons sent back news of cheap land and well-paid work. News of a discovery of gold in New South Wales and Victoria hit China and suddenly Australia was inundated with migrants from all over the world who saw the chance for a better life.
For the Aboriginals, this meant disaster. Many were massacred, according to new Australian laws, as they got in the way of the western takeover, until only 60,000 of them remained. Eventually, this legislation was amended, so that slaughter was illegal but aboriginal children could be forcibly removed from their parents and adopted by a western family, introducing them to a way of life that was considered more civilised.
This legislation was also eventually abolished, but tensions between the two cultures still run high in modern society. Despite having access to free housing, they often do not live in the best of conditions and others have chosen to continue their traditional lifestyle in more remote areas of the country. One thing that both sides can appreciate is Aboriginal art. The indigenous population sees their work as a way to express their creativity and celebrate their culture, while Westerners see it as a way to help them settle into their society. Throughout Australia there are museums and galleries dedicated to the paintings and creative works of the Aboriginals and it can often be found for sale, making a perfect souvenir for tourists.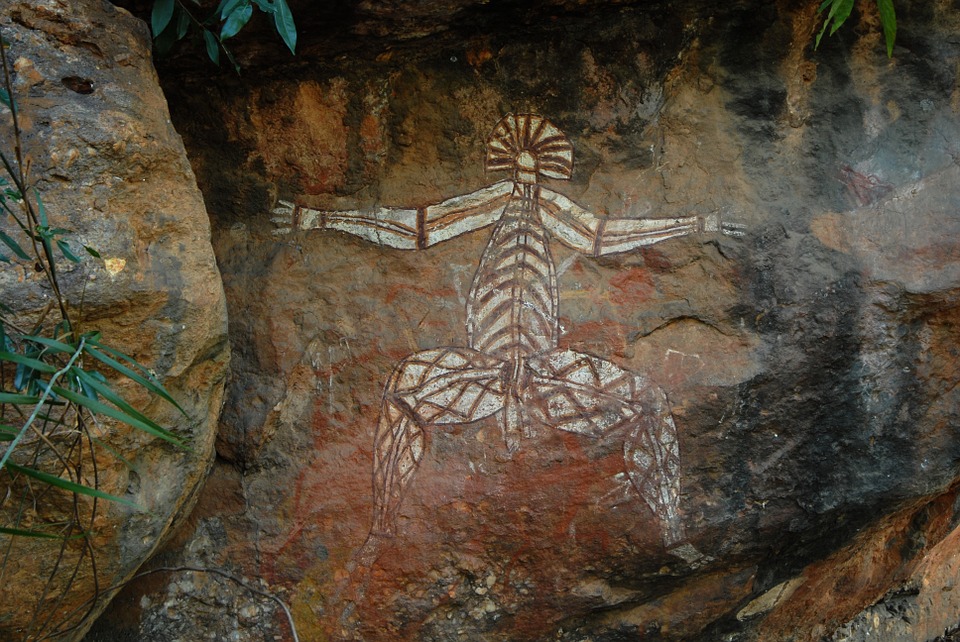 Art Through the Years
The first pieces of Aboriginal art were found in the form of rocks painted with ochres. The aboriginal tribes' language did not translate into written form, so they would often use their art as a way to communicate and express their feelings. The easiest way to do this was through story-telling scenes, making the art a delightful experience for the intended recipient, as well as an outsider point-of-view. Some paintings are intended to teach younger generations about survival and how to use the land, while others explained the tribes' beliefs and philosophies, as well as moral standards.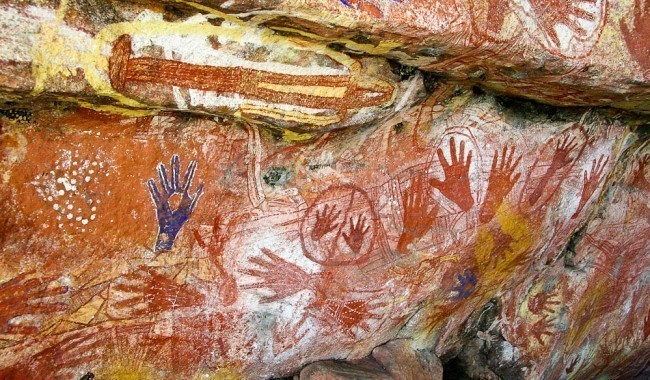 Most art was depicted using ochre paint on walls, trees and even bodies up until the 1930's. It was around this time that watercolours were introduced at the Hermannsburg Mission in Alice Springs. The artists were encouraged to paint desert landscapes, with the first exhibition of the celebrated painter, Albert Namatjira, being held in 1937 in Adelaide.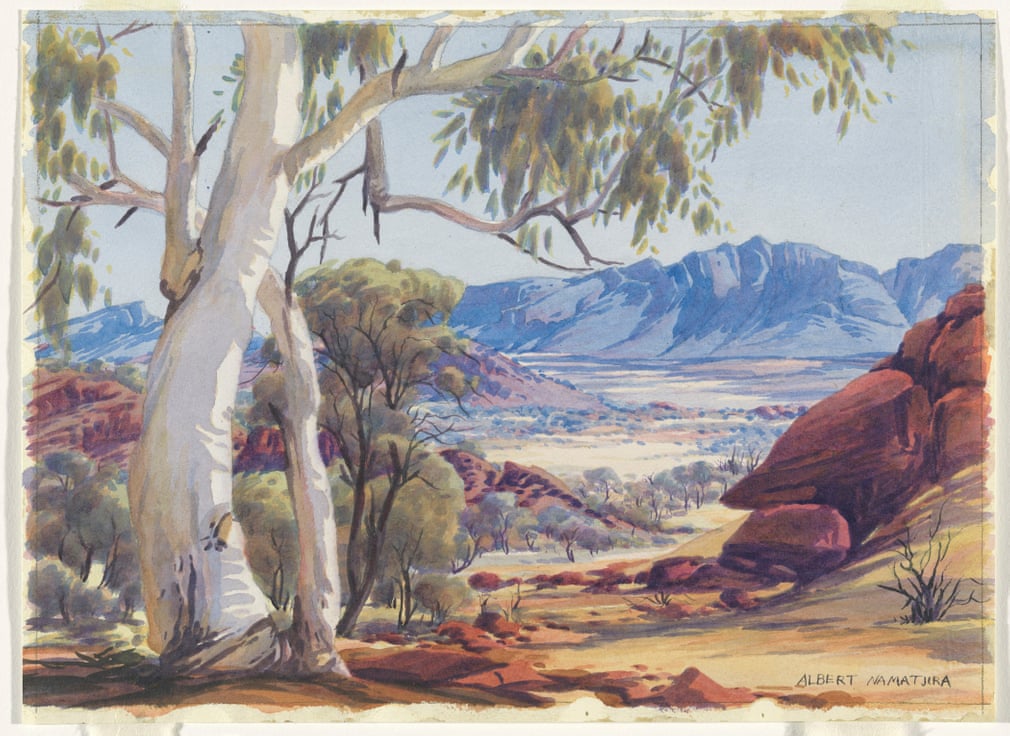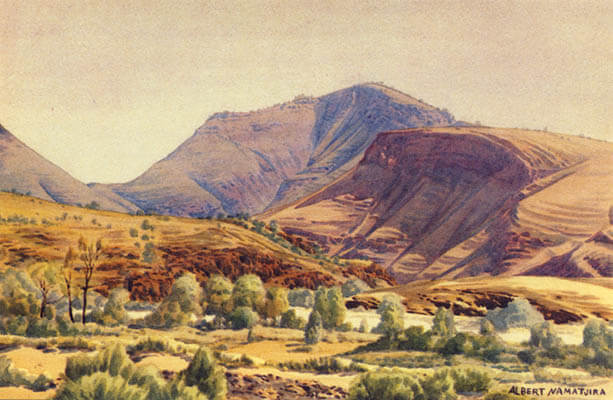 It was in the 1970's that Aboriginal art really came into its own. As the aboriginal children started to be integrated into schools, it became apparent to the westerners that their fathers would tell their children stories by drawing scenes in the sand. Geoffrey Barden was the school teacher in Papunya, Alice Springs, credited with encouraging the children to paint murals on the school walls before introducing them to cardboard and wood and, eventually, canvas. It was not long before the parents began to commit their scenes to a more permanent background too, and so began the Aboriginal art movement.
Modern Tools with Traditional Themes
The style of Aboriginal art varies according to tribe and area, but a common aspect of their creativity is the use of dots and cross-hatching. This unique painting style is thought to have been used to convey messages and tell stories even before they had discovered canvas. The scenes they would carve into the soil or on rocks would be surrounded by dots, visible only to tribe members, since the soil could be smoothed over and the rock paint could be washed away as needed.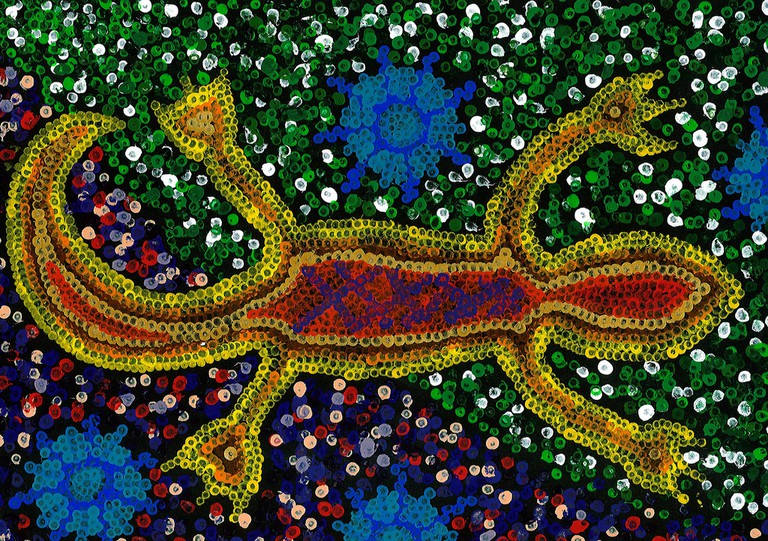 Some of the very early pieces do show images of spiritual and ritual objects and ceremonies, as well as treasured artefacts, but there are very few of these designs in existence, as this full disclosure style was soon abandoned once the indigenous people realised that painting on canvas enabled Westerners and other tribes-people to understand their sacred designs and pictures, something that they had been able to keep for themselves for so long. This is why the majority of Aboriginal images contain abstracted sections, or may seem completely abstracted, as the artist takes the original image and skews it in an effort to disguise the meaning.
Even though the designs are now more permanent, there is a respected rule that aboriginals may only paint stories passed down to them through the generations. If a story is not thought to 'belong' to them, they will not use it in their art.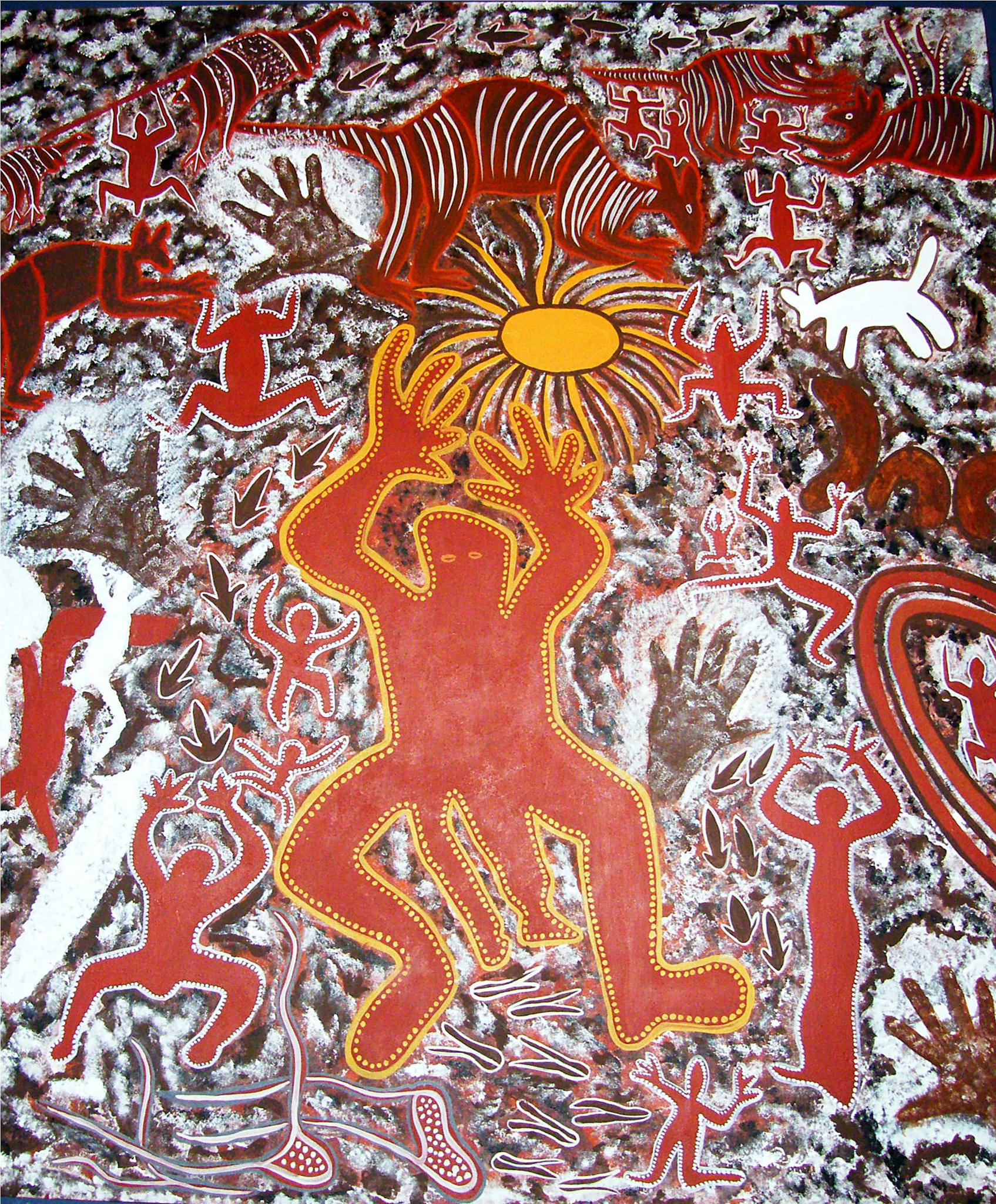 Colour Is Everything
There is a unifying theme throughout art in each tribe, and that is in the colours that are used. Traditionally, tribes had to make use of the dyes that surrounded them; in Arnhem Land and Kimberley, this meant using ochre, iron clay pigments and charcoal to create white, yellow, red and black, as well as grey, greens and mauves later on. However, tribes in the desert had access to soft earth colours.
Since access to modern paints has become easier for the tribespeople, brighter, primary colours have been incorporated into many designs, particularly those painted by women. However, the core shades remain since they are considered to be essential for the story-telling element.
Finding Your Way
Many well-known painters like to adopt an aerial view when creating their designs, imagining themselves hovering over a scene and almost painting a map of their considered surroundings. These images often show locations of sources of food and water, giving them a much more significant meaning to other tribe members, but are perhaps not so clear to outsiders.
Million-Dollar Art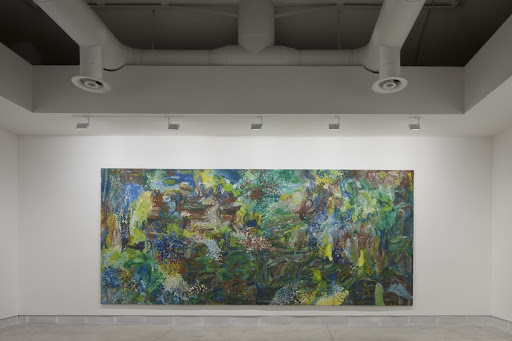 In 2007, there was a spike in interest of aboriginal paintings. The first piece of Aboriginal art to sell for more than $1 million was painted by Emily Kame Kngwarreye. Titled 'Earth's Creation', it sold in the May to a private buyer and is a beautiful abstract design filled with bright yellows, greens, blues, brown and white.
Then, in July of the same year, Clifford Possum Tjapaltjarri sold his painting, 'Warlugulong' for £2.4 million. This was a more sombre picture, with browns and greens and all the natural colours of the land and helped to cement aboriginal art's position as one of the most successful and long-lasting cultures ever.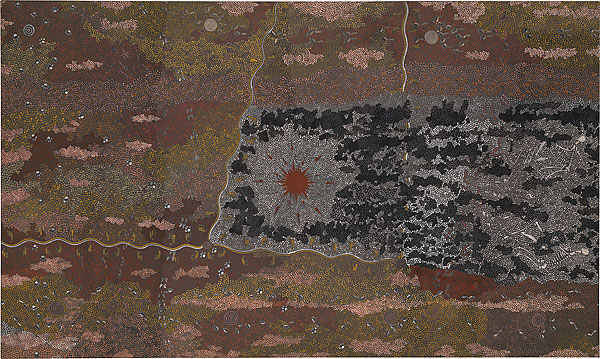 There are few other art forms that have survived such a long period of time, with aboriginal art bringing the past into the future, so that indigenous roots, cultures and traditions are never forgotten. The fact that certain pieces can now command such a high price tag is testament to the skill of the artist, and also the importance of the message they have to convey.
Sources: