DANIEL SMITH currently offers 216 different watercolors, with more in the works every year. The sheer range of possibility they offer is endless and unparalleled in the industry.
88 of the most popular colours in the range are now available in 5ml tubes.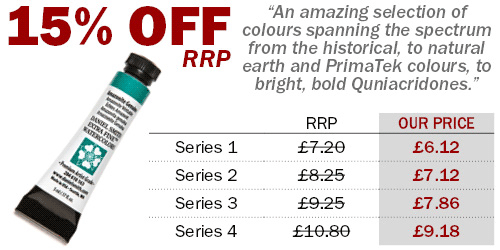 Show more
We have much more information about Daniel Smith Extra fine watercolours and detailed colour information on our info pages.
Show more