UK artists create truly socially distanced piece of artwork
At a time when everyone is feeling more disconnected and isolated than ever due to COVID-19, we wanted to create something to unite the country and connect communities together.
So here at Ken Bromley Art Supplies, we've been working on a truly socially distanced, UK-wide community art project that has brought together 12 artists from up and down the country (one artist from each region of the UK) to create one collaborative piece of artwork.
The project was done in conjunction with the annual 'Inktober' event and is based on the theme of 'connection'. Our aim was to enable artists from different areas of the UK to connect through the medium of art, showcasing their own individual styles whilst collaborating to create one beautiful piece of art as a community.
The finished piece is being auctioned to raise money for the Co-op Foundation, who help fund community projects across the UK.
Why is 'connection' so important?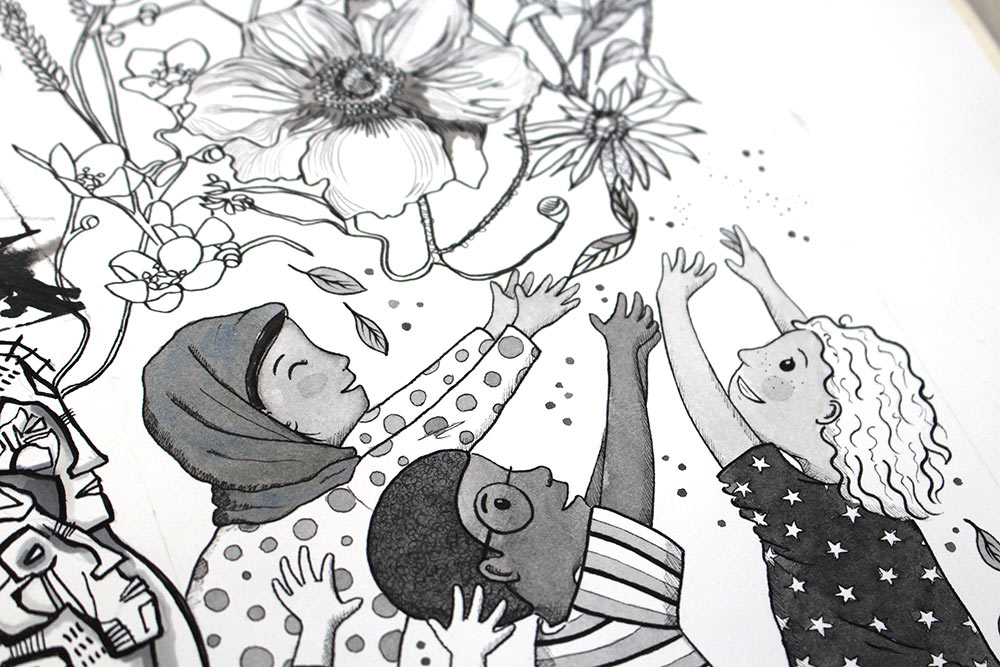 There is a breadth of research showing that, as human beings, we have an innate need for connection and social interaction with other people. Not only this, but without these connections, our physical and psychological well-being significantly suffers.
In his book 'Permission to Feel', Marc Brackett states that "people with robust social networks enjoy better mental and physical health and even live longer, while unfavourable outcomes are associated with a lack of connections to other people".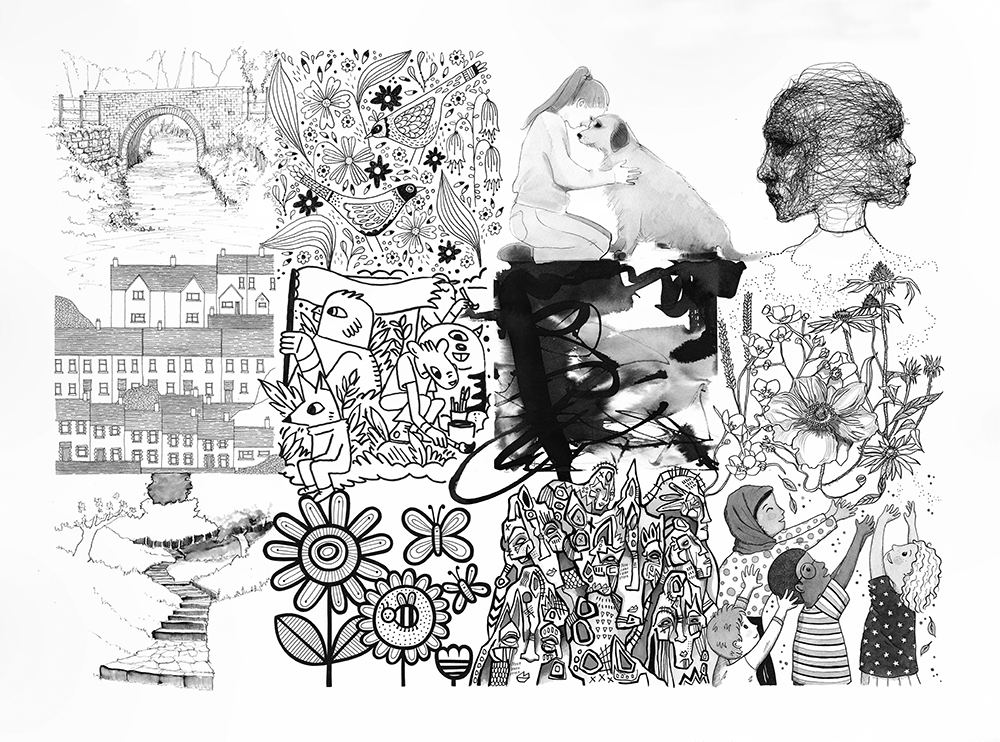 How was the artwork created?
We posted a blank piece of A2 paper around the UK, from artist to artist, region to region, with each individual artist having only a matter of days to add their contribution to the page before it was posted onto the next artist.
The artists were only allowed to use black pen and ink and were asked to connect their contributions to one another's, in whatever way they felt they could.
The artists involved
The collaborative piece of artwork features an artist from each of the 12 regions of the UK. Here's what the artists involved had to say about taking part.
1. Danielle Morgan – Northern Ireland
2. Esther Donaldson – Scotland
3. Lucy Farfort – North East
4. Adam Riches – East of England
5. Geo Law – London
6. Ian Jones – East Midlands
7. Laura Tinald – West Midlands
8. Nic Squirrell – South East
9. Jane Foster – South West
10. Katherine Jones – Wales
11. John Harrison – Yorkshire and the Humber
12. David Callear – North West
Auction
The finished piece is being auctioned to raise money for the Co-op Foundation, who help fund community projects across the UK. We will also include a £50 voucher with the winning bid to get the artwork framed.