Harry Potter's 'Privet Drive' House Reimagined in 7 Artists Styles
With the recent release of HBO's 'Return to Hogwarts' documentary, marking the 20th Anniversary of Harry Potter and the release of the first film 'The Philosophers Stone', here at ArtSupplies.co.uk we wanted to create something for both Harry Potter fans and art fanatics alike to enjoy.
We have merged the wonderful wizarding world of Harry Potter with the creative minds of 7 world famous artists to reimagine Harry Potter's childhood home, 4 Privet Drive.
These magical collaborations make for some pretty incredible viewing, as the artists iconic features turn a perfectly ordinary suburban detached British house into an architectural masterpiece.
We wonder what the Dursleys would think of their new home?
Frida Kahlo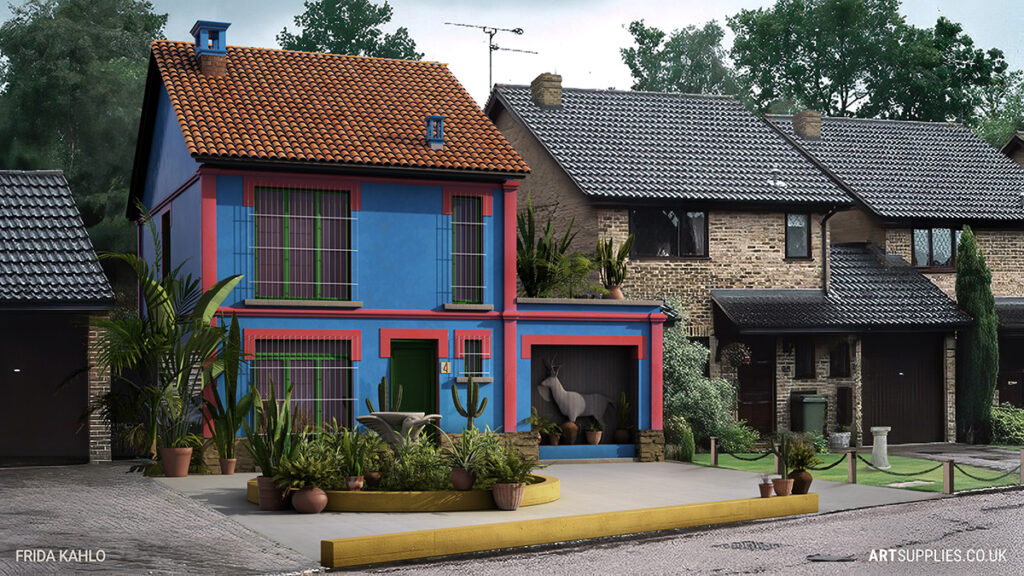 4 Privet Drive is transformed into a typical Mexican house of small-town tranquillity. It is instantly recognisable as something Frida Kahlo would have created due to the unmistakably bright blue hue walls.
Taking inspiration from Kahlo's own home and museum in Mexico, Privet Drive has been given extended windows and a flat fronted structure. Where the garage previously protruded, this has been changed into a display of elements featured in Kahlo's paintings.
Creating a beautiful garden with touches of lush Mexican plants and flowers was an essential part of making this one true to Kahlo.
Roy Lichtenstein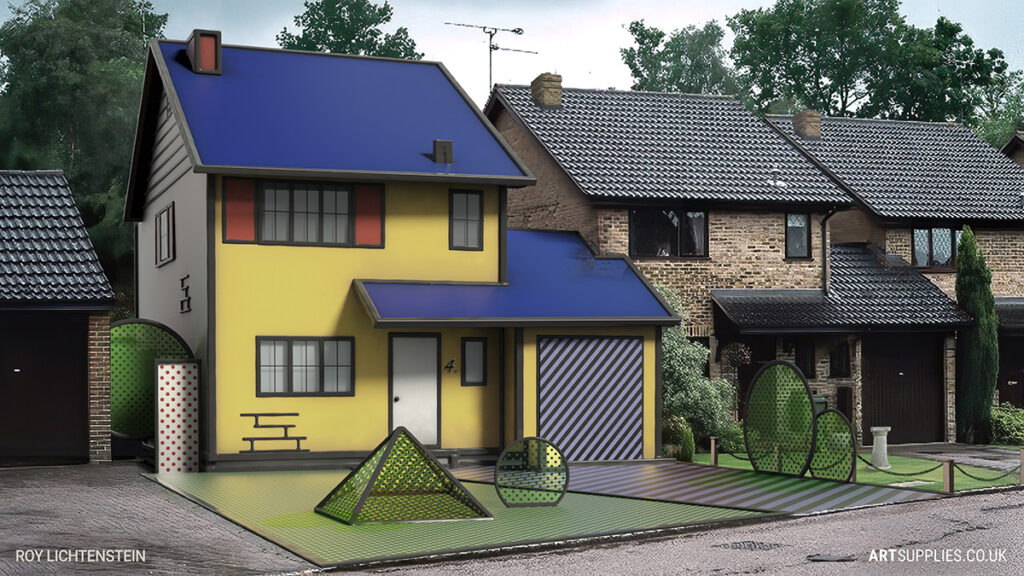 Seen through Lichtenstein's pop art lens, the Privet Drive house features glossy surfaces with instantly recognisable colour palette and patterns.
Taking inspiration from Lichtenstein's 1990's The House series which included three distinct works: House I, House II, and House III. We consider this House IV: Privet Drive.
The garden features a pyramid centre piece as a nod to Lichtenstein's pyramid artwork where he reduced the Great Pyramids of Giza to basic triangles using his favoured comic book style.
Katsushika Hokusai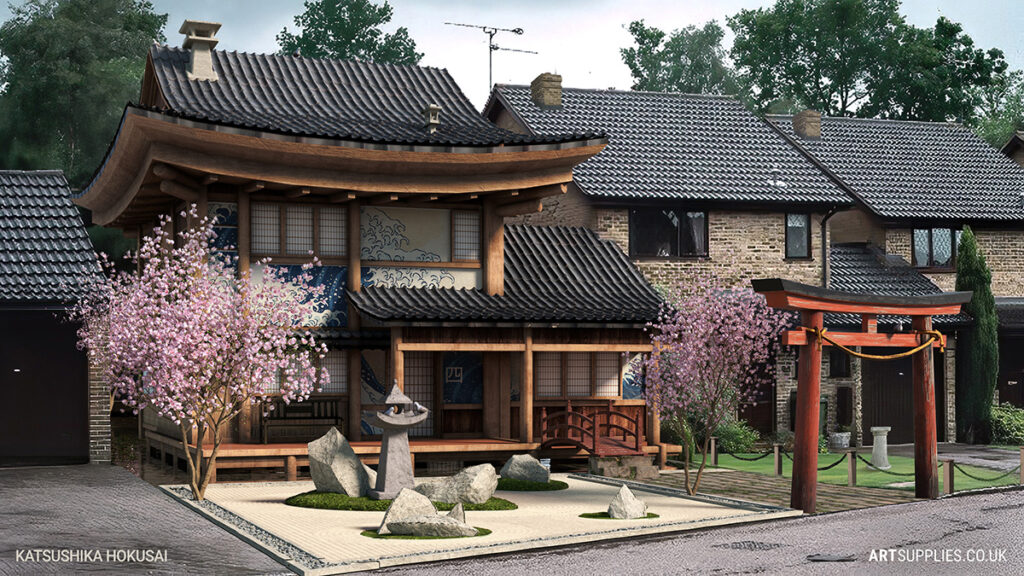 Hokusai was born in 1760 so a traditional Japanese style house was decided upon for this iteration. Complete with zen garden and cherry blossom trees, this version of the Privet Drive house is simply stunning.
One of Hokusai's most notable pieces The Wave is printed across the front of the house as a nod to Hokusai's woodblock print technique. The garage has been transformed into another room, perhaps this room could have been a safe space for Harry to escape the horror of the dreadful Dursley's.
David Hockney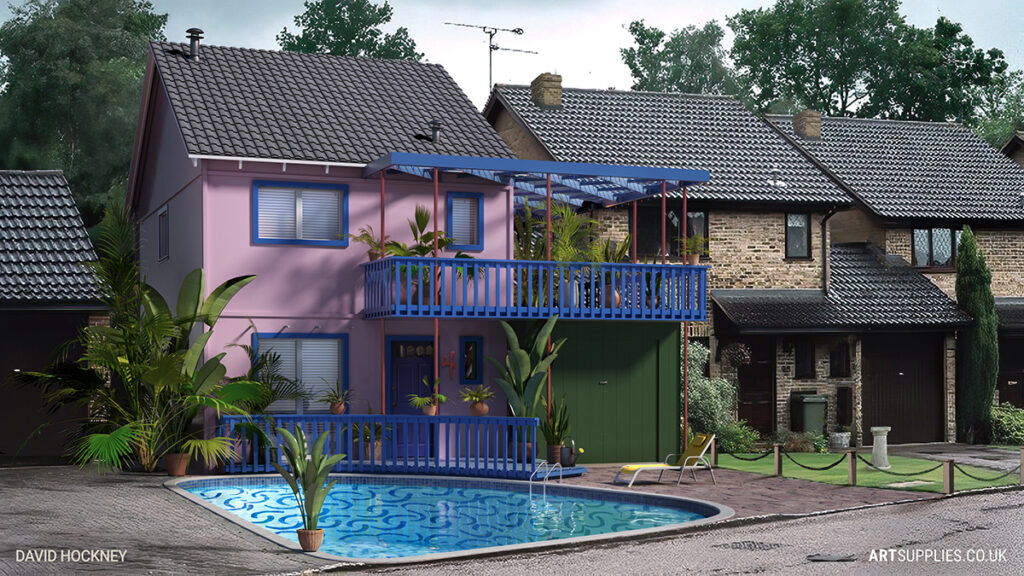 If English painter David Hockney were the architect, Privet Drive would have been transformed into a colourful West Coast ranch-style house, complete with a balcony above the garage.
A swimming pool in the front garden was an essential feature to include in this design, as swimming pools have featured in many of Hockney's paintings.
Antonio Gaudi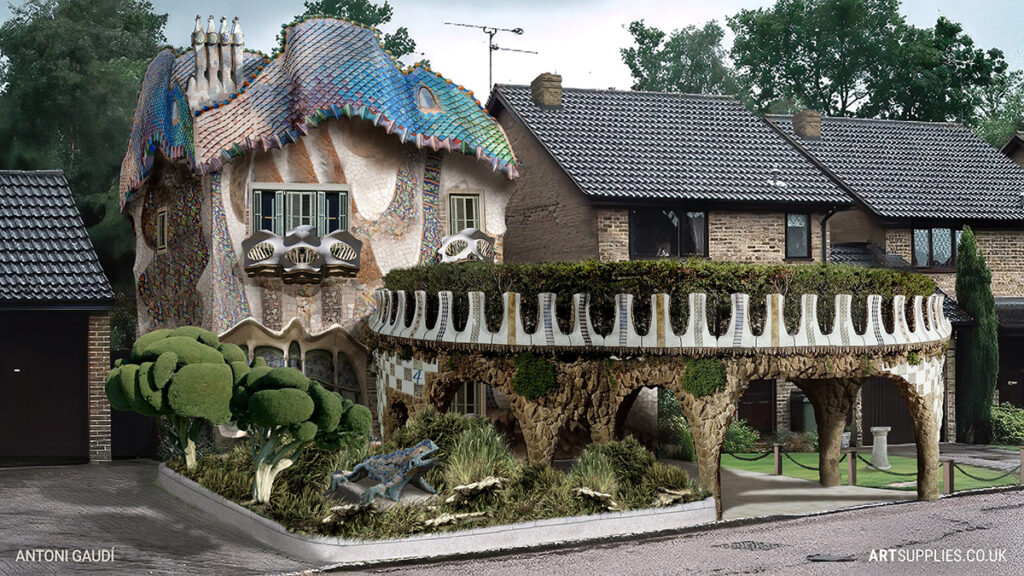 Gaudi's distinctive style and unique characteristics completely transform Privet Drive into a vibrant, colourful, fairy-tale property.
Taking inspiration from the iconic Park Guell and Casa Batllo, this Gaudi masterpiece would be impossible to ignore and would be the talk of the neighbourhood, just like his creations in Barcelona.
Salvador Dali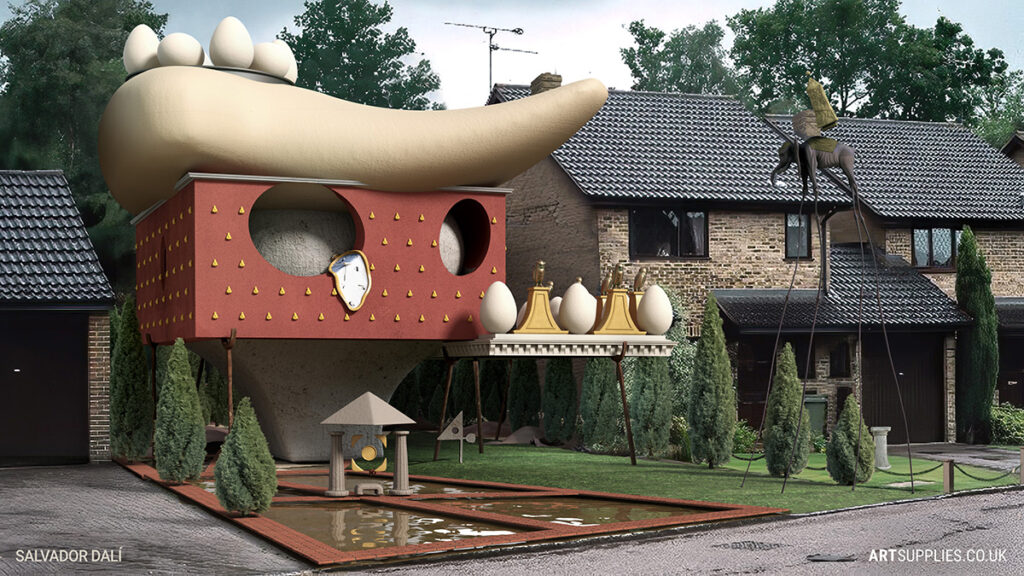 Dali's surrealist style creates a striking looking property, featuring a structure supported by several crutches as depicted in his Sleep painting from 1937.
The Dali house wouldn't be complete without a warped clock, an animal with extended legs or another Dali favourite, eggs.
The garden takes inspiration from the rooftop of Dali's home and museum in Cadaques, Spain.
Yayoi Kusama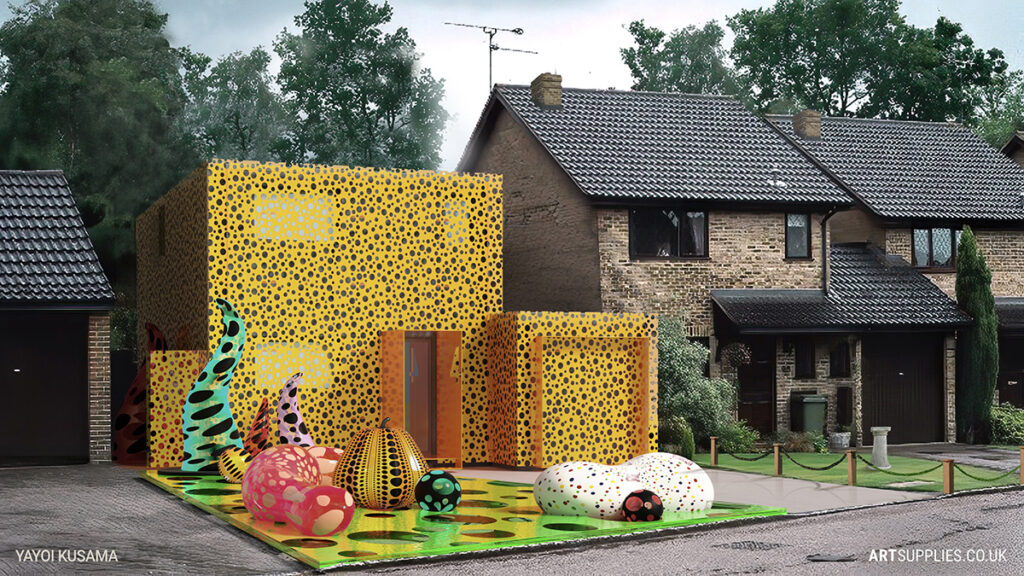 Inspired by Kusama's cubed infinity rooms, the shape of the house has been transformed into a flat roof cubical box. To show the illusion of the house being covered in dots, the house structure would be built as a concrete box with a steel dotted perforated sheet placed over the top of it.
Staying true to Kusama's avant-garde style, wacky and unusual random objects have been scattered around the garden. It wouldn't have been complete without the addition of Kusama's famous dotted pumpkin as the gardens centre piece.
Add these images to your website: