Reflecting the World of Yayoi Kusama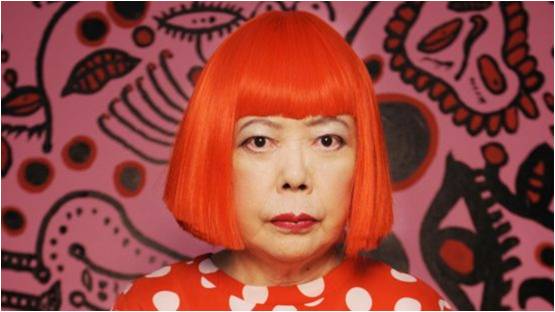 Where it all began
The childhood of Yayoi Kusama forever had an influence on her mental health and her art. Born in Matsumoto, Japan in 1929, she was the youngest of four children born into an unhappy, arranged marriage. They had an affluent lifestyle, thanks to her mother's family, but her father spent a lot of time away from home with other women. Her mother was abusive towards Kusama and often sent her to spy on her father. As a result, she suffered with poor mental health, leading to a fear of men and sex and instigating hallucinations. Art became an outlet for this trauma.
Early career
Some of the very first paintings of Kusama's career were made with jute sacking and other make-shift materials due to her mother's disapproval of her art. Her mother thought she should become a conventional housewife and would often tear up her paintings and refuse to buy art supplies. During the Pacific War, she, like other children in the area, was forced to work in a parachute factory, leaving her little time for painting. Despite this, there are a few sketches from this time in her life, mostly of peonies.
By her teens, Kusama had persuaded her parents to allow her to study in Kyoto, where she learnt the Nihonga style of painting. She had already begun exhibiting her work, but her first solo exhibitions were not until the 1950s.
Infinity Nets
The Infinity Nets were born in response to her move to New York in the 50s, giving Kusama a channel for her Obsessive-Compulsive Disorder, which she dealt with through art until 1973.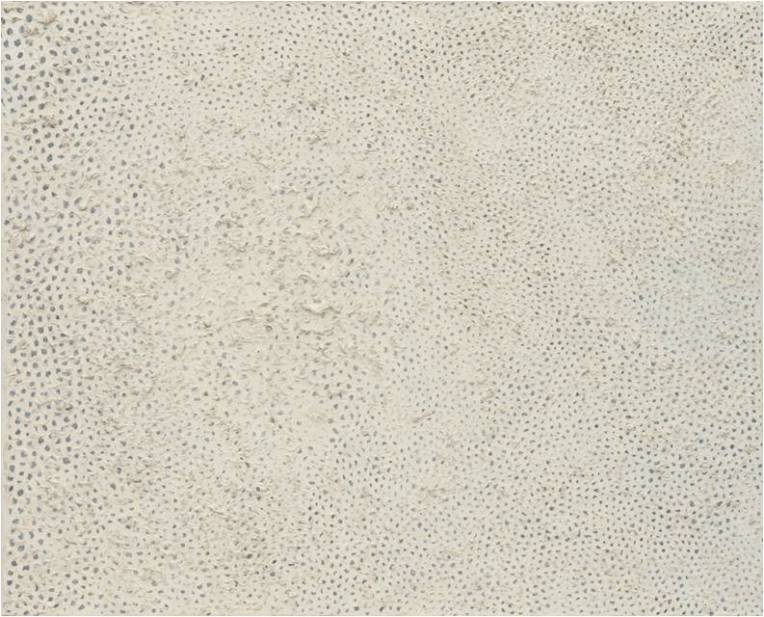 No F was one of the first nets, seemingly simple from far away, but actually displaying a high level of complexity as the viewer moves closer. There are many, many variations of Infinity Nets that Kusama has painted over the years. She combined both her obsession for infinite repetition and sexual repression in the photograph Sex Obsession Food Obsession Macaroni Infinity Nets & Kusama, in which she has been pictured lying naked across one of her Accumulations, surrounded by meticulously placed macaroni.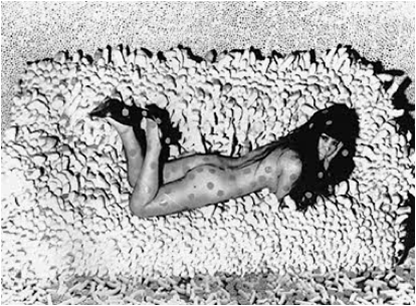 Mental Health
Kusama used art as a way to deal with her hallucinations, using the canvas to paint what she saw, helping her to process the emotions that they evoked. There is also a lot of sexual content in her works, as she attempted to creatively overcome her fear of men, as shown in paintings such as The Woman and her Accumulations series.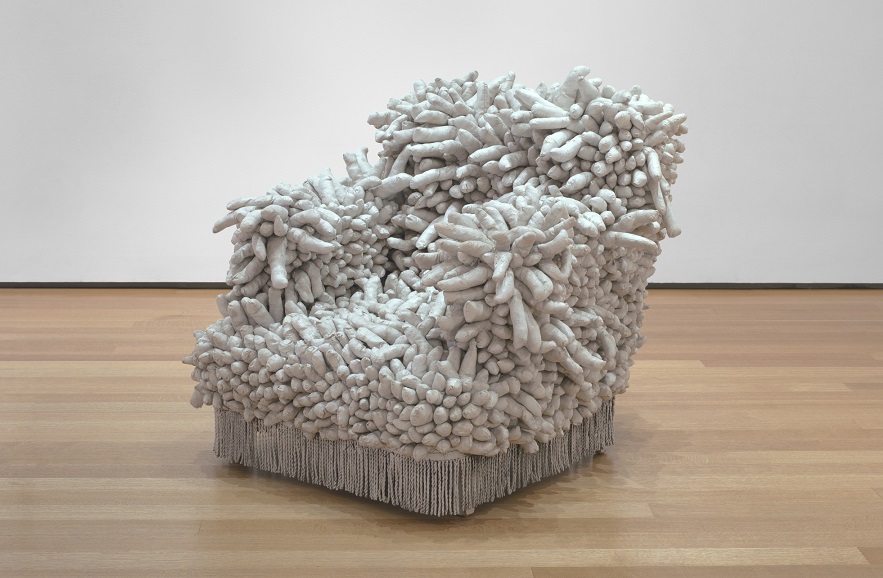 In 1973, Kusama was treated for her OCD, which helped her mentally but slowed down her creative process. Soon after, she voluntarily moved into a mental health hospital, where she still lives today.
Performance Art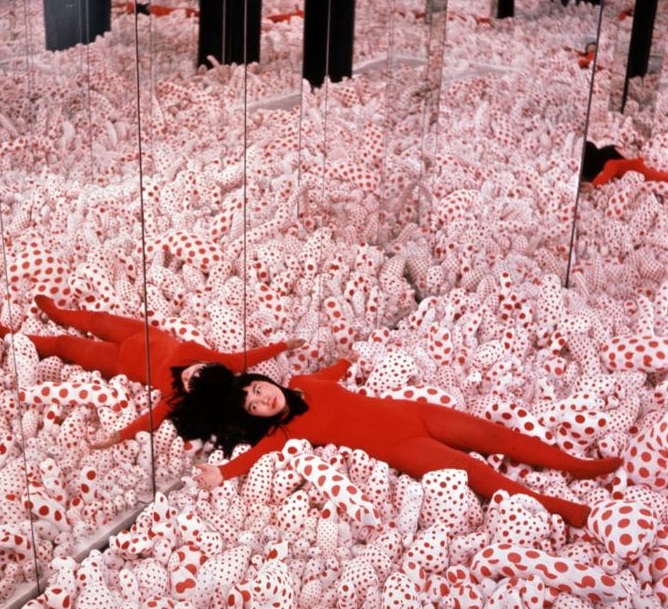 Kusama continues to create art to this day, but her focus is less on painting and more on performance art. One of her most notable installations was the first, where mirrors were strategically placed around the exhibition, filled with fabric phalluses. The viewer was encouraged to become a part of the exhibition, which stunned critics when it was created back in 1965.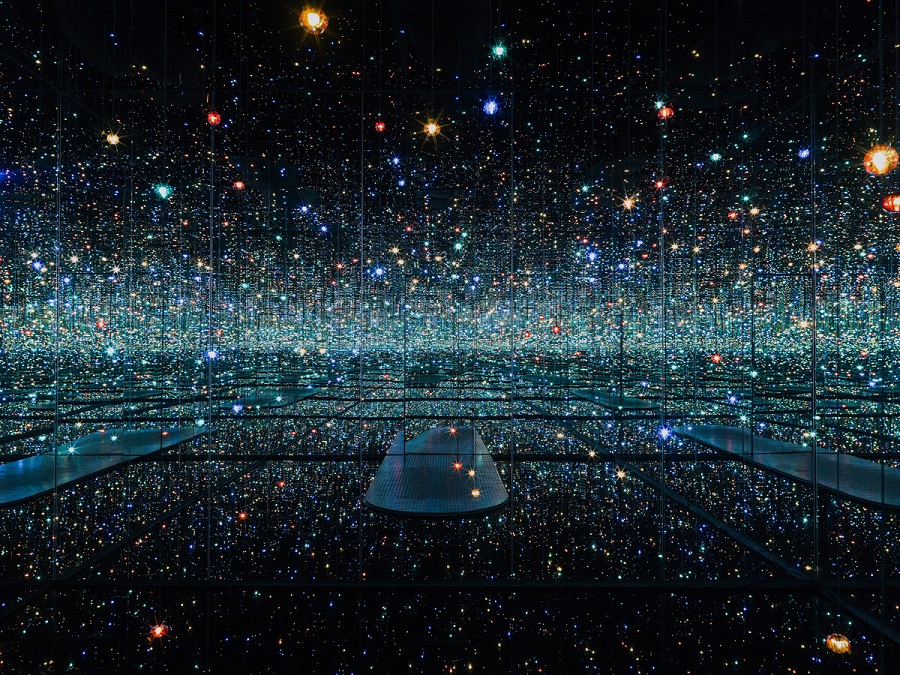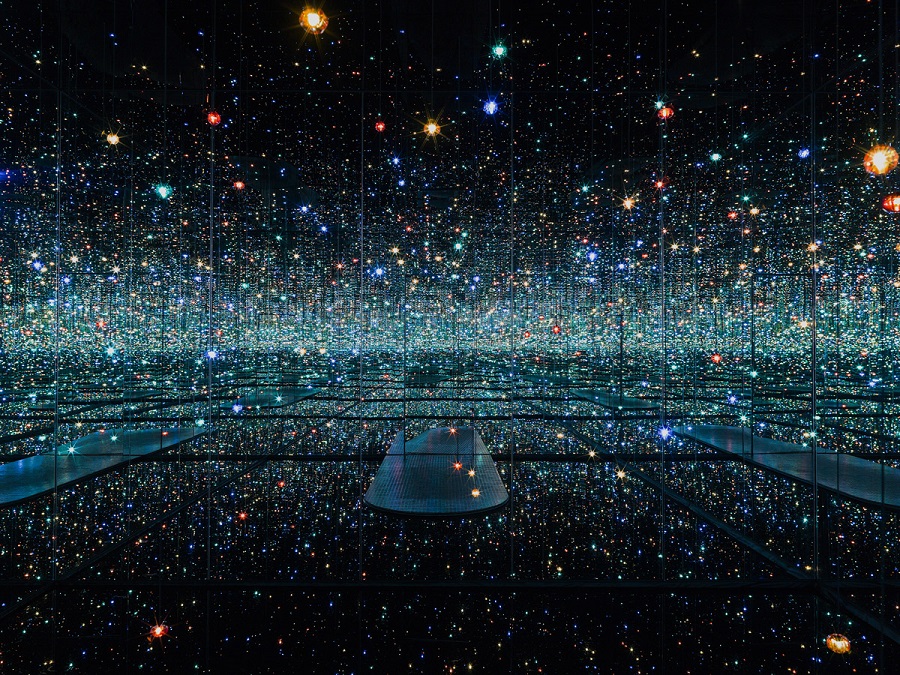 Now, you can find Mirror Room installations in Los Angeles, Denmark, Brisbane and London, to name just a few. The Souls of a Million Light Years Away is one of the works on display in LA, created in 2013, and requires the viewer to step into a small enclosed room lined with mirrors and with flashing LED lights. Like much of Kusama's work, the idea is simple, but the application is genius.
Sources: