Bringing Colour to the Life of Paul Klee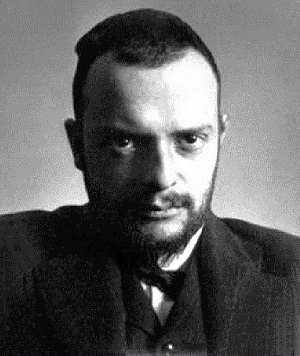 Where it all began
Son of a music teacher and a singer, Paul Klee was born in Switzerland in 1879. His creative focus started with music, naturally, and he learnt to play the violin at just seven years old. At 11 years old, he was invited to play with the prestigious Bern Music Association.
In music, however, he felt restricted in his creativity, despite his incredible affinity for the subject. In 1898 he began studying at the Academy of Fine Arts, Munich, where he received a degree in Fine Arts.
Early career
Klee spent a lot of time in Italy after he graduated, studying with friends he made at school and relishing in the beautiful colours of the city. However, his technique had not yet evolved to include colours within his work, and he grew increasingly frustrated with his lack of ability. His first exhibited pieces in 1903 were a set of drawings called 'Inventions'.

The Road to Abstract Art
In 1911, Klee became a part of the art journal 'Der Blaue Reiter' where he was encouraged to test his hand at painting again, using watercolours to create landscape pictures. With Wassily Kandinsky and Franz Marc as founders, he was exposed to more modern art techniques.
On a trip to Paris in 1912, Klee became inspired by the idea of Cubism and Abstract art and was all the more desperate to forge a relationship with colour. 'In the Quarry' and 'Houses Near the Gravel Pit' were two early pieces of expressionism that came about as a result of this desire.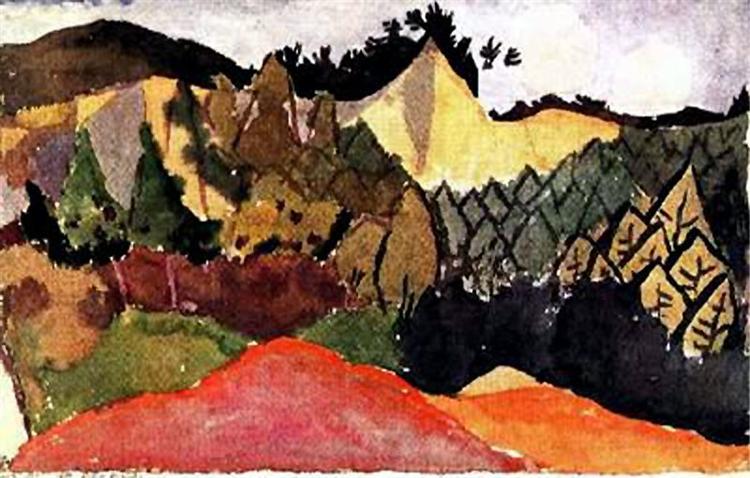 It wasn't until he visited Tunisia in 1914, however, that he truly began to feel comfortable working in an abstract way with colour. This trip resulted in a number of celebrated artworks, including 'In the Style of Kairouan', which is a painting made up of rectangles thought to represent musical notes. The whole composition is thought to correspond with song, with dissonant colours and harmonious shades to represent the same idea in music.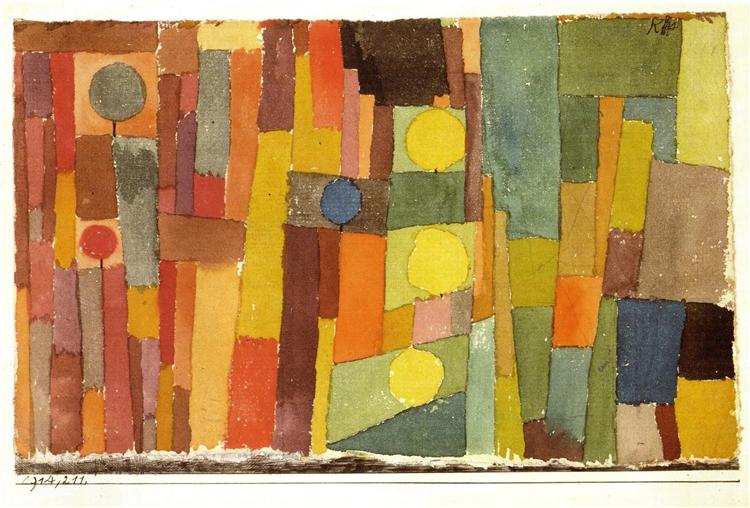 Painting Through the War
Klee was not drafted for the war effort immediately but lost two of his friends who were fighting for their country. When he was eventually called up in 1916, he managed to avoid the front line, instead helping to paint the aeroplanes.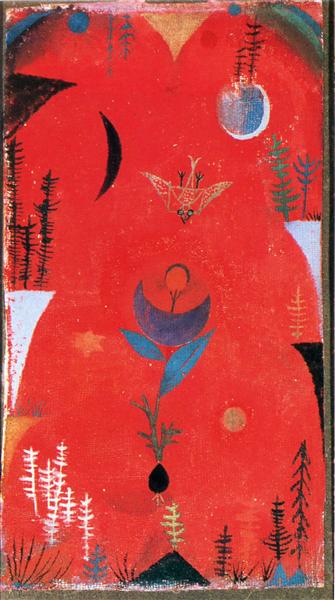 His artistic efforts were also amped up during this time, although few were considered masterpieces. The war meant that paper was no longer a readily available material, so Klee had to get creative with his mediums, regularly choosing linen as his canvas.
After the war, however, Klee's style had definitely evolved and some of his most famous pieces were created, including 'Flower Myth', 'Twittering Machine' and 'Ad Parnassum'.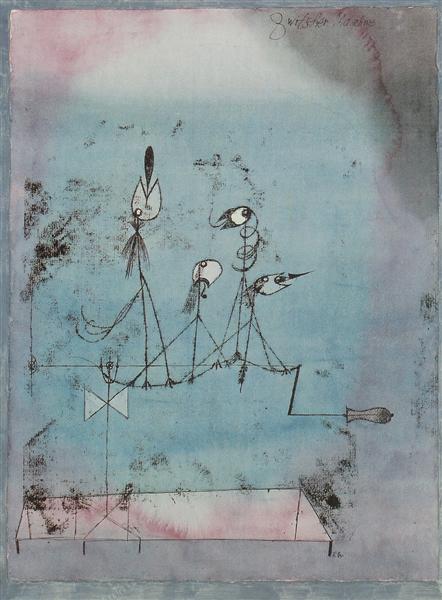 Later Works and After Death
In 1933, Klee began to feel unwell and swallowing became progressively harder for him. His artistic output matched his fluctuating health and mood, with fewer, more sombre paintings on the years that he felt most ill and more pictures in the years where his health picked up. In fact, in 1939, he painted over 1200 paintings, including 'Mask' and 'Monsters in Readiness'.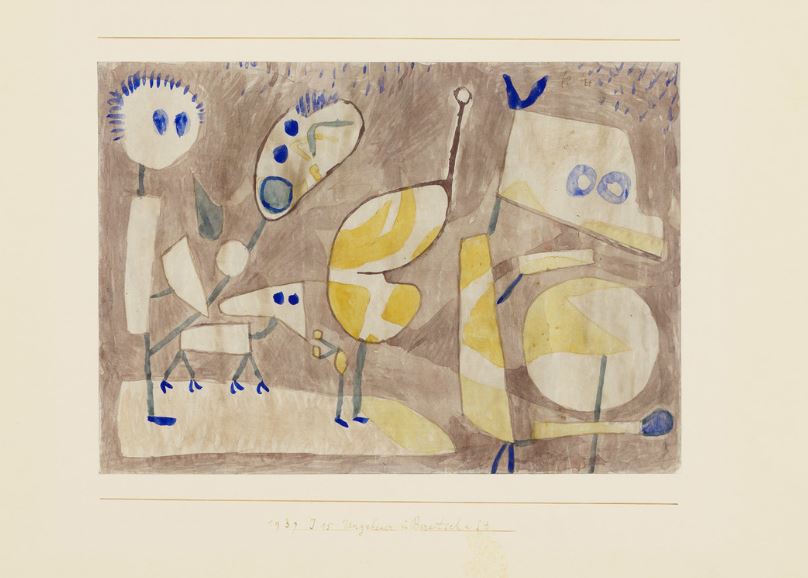 Klee died in 1940 after seven years of fighting against scleroderma, leaving behind his beloved son, Felix Klee. Six days after his death he was awarded Swiss citizenship, having never been accepted in the country despite it being his place of birth. He left behind over 9000 artworks, many of which are on display in the San Francisco Museum of Modern Art.
Sources: