Top Tips on Using Water-Mixable Oils
Water-mixable oils have been around for well over a decade. They have grown hugely in popularity and still gaining ground. Why? because artists are realising that water-mixable oil is real oil paint not a cheap or lesser medium. By adding an emulsifier along with the pigment and oil carrier enables the easy clean-up and use of water as a thinner. Such a straightforward principle to achieve so many benefits.
Benefits of water-mixable oils
No nasty odours in use – no need for toxic diluents such as white spirit or turps
Reduced risk to asthma, and migraine sufferers
Just water to thin in most circumstances
Convenience of cleaning – soap and water for brushes, palettes, clothes and hand washing
No loss of quality compared to traditional oils, stable, light fast
No price premium to pay
Widely available
Great choice of colours and brands
Range of mediums for glazing, enhancing flow, texture and bulking, quick drying
Application as traditional oils (no special methods)
Good base of users (plenty of feedback via user-groups and clubs)
Environmentally friendly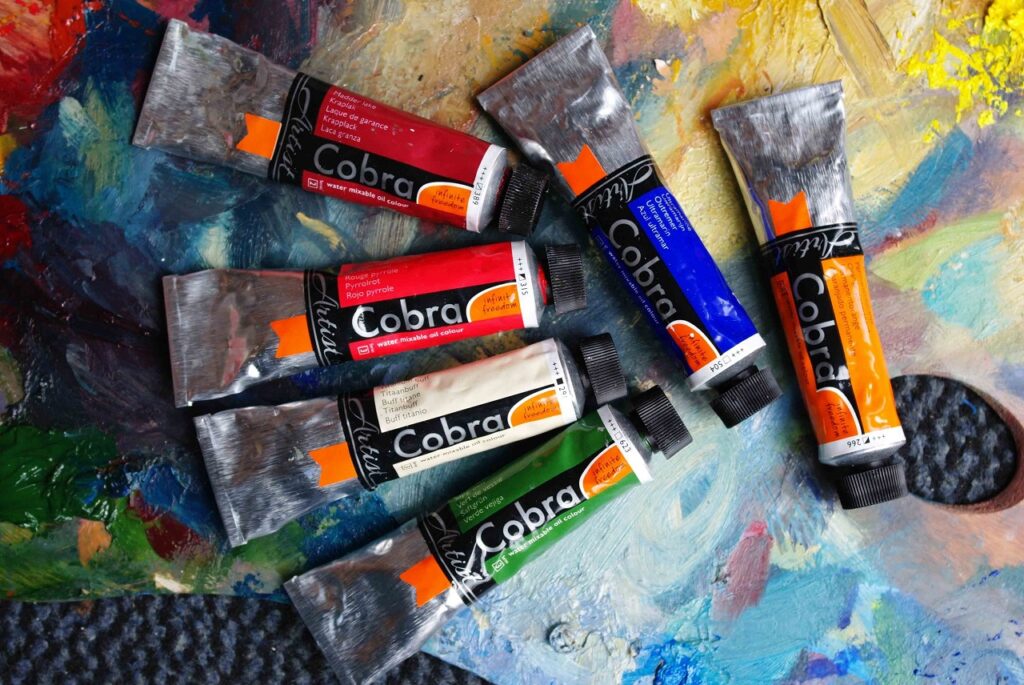 I have tried them all and have been painting with them for well over ten years. My choice is Cobra Water Mixable Oils by Royal Talens of the Netherlands. In my opinion these are closest to traditional oils and the quality and light-fastness cannot be beaten. That's not to say other makes are not good, just that this brand suits me. Water-mixable oils have been improved over the years, many suffering from a sticky feel on the palette but this slight drawback with modern formulas, has disappeared.
I suggest you try a few brands to see which you prefer. It may be that if you tried them longer ago than seven years, you'll be surprised how they've improved.
What colours should I buy?
Your palette make up is an extremely personal decision. It took me years to come up with a standard set of colours I could use in most conditions. If I test out paint from manufacturers I usually stick to the three primaries, plus white to see how they work in practice. It's the least expensive way of having enough paint colour to discover if they suit.
With Cobra I use eight colours as my basic set. Titanium white, Permanent yellow or Cadmium yellow light, Cadmium orange, Pyrrolle red, Madder lake, Sap green, Cobalt Blue, Ultramarine.
I mix all my own umbers using the three primaries; Yellow, Cobalt and Pyrrolle in various % to gain browns, umbers and subtle neutrals. I use white mixed with a little yellow to lighten rather than risk the colours going chalky. If I need a black or near black, try ultramarine, madder lake and a touch of sap green. If you need a warmer black add more red, a cooler one add a little yellow and white. Do go carefully, add just the tiniest amount may modify it enough.
I add other colours as I need them such as yellow ochre for painting flesh, it mixes well with white and red to produce a credible face colour. Cerulean blue, especially good for Mediterranean seas and is warm in tone. Try to avoid using too many colours and being confused by what they do. The fewer you have on your palette the more you will learn about colour mixing.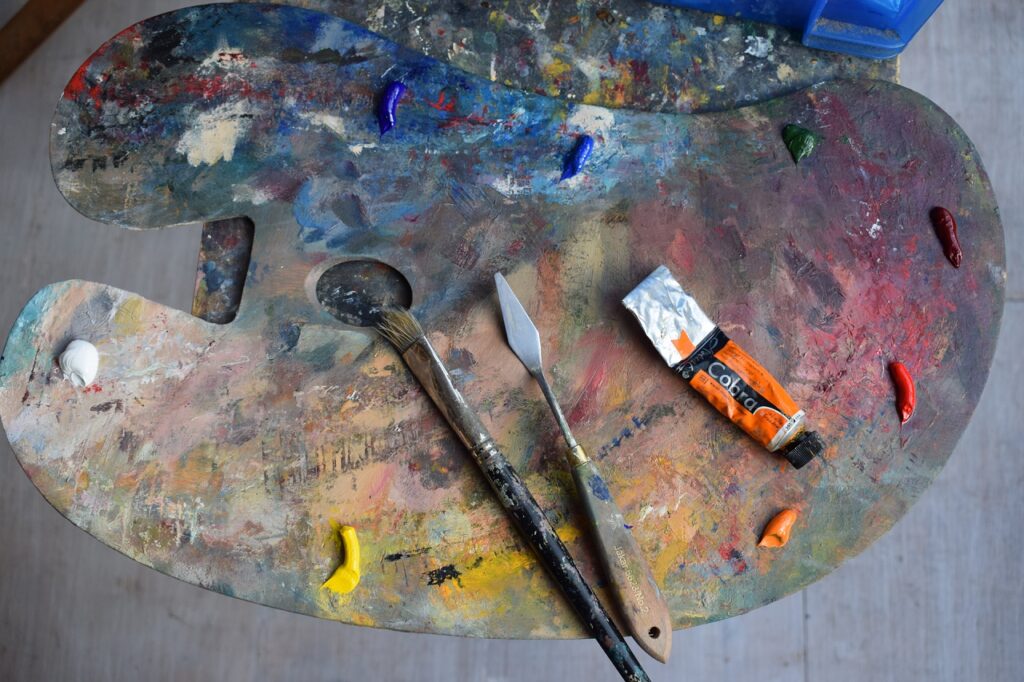 Top tips on using water-mixable oils
Don't use too much water – all you need is a damp brush. Don't think, as in watercolour you need to flood the paint or canvas with water. Think of just helping the paint along, there'll be plenty of moisture with the oil.
Lay out your palette in a chromatic way, from light to dark. Keep your reservoirs of paint to the edge of your preferably wooden palette if not plastic. This will leave you plenty of room to mix in the centre. Always lay out your palette in the same order as this will bring you more confidence as your brush won't have to search for the colour, it'll be there where it always is. This 'palette discipline' will also help to keep your paint clean and unsullied by others.
The drying time of water-mixable oils is very similar to traditional oils and is affected by how thickly it's applied. With clever application, it can take weeks rather than months.
Varnishing is always a great idea but wait six months after the painting was completed. Varnishing, whether using a brush or aerosol will protect your work and lift the contrast slightly. It is important not to rush this process as the paint must be bone dry otherwise it will trap any moisture and the painting will be ruined after a year or more as the oil can't oxidise to enable total hardening.
Additional learning
To continue in your discovery of these amazing paints, consider purchasing Max Hale's DVD 'First-steps in water mixable oils' which is available on our website. In the DVD, Max demonstrates four different paintings for over two hours. You can also see learn more about Max and his artwork through his website www.maxhaleart.co.uk
---