Q&A with Artist Jen Gash
Jen Gash is an artist, coach and occupational therapist based in Bristol, UK and became the winner of the Sky Arts Landscape Artist of the Year in 2018. We caught up with her for a Q&A session earlier this month.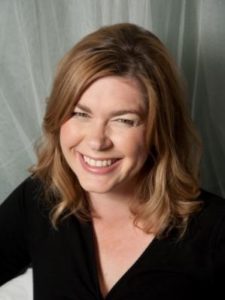 Tell us about which artists influenced your work and how you started as an artist.
I started painting at 15 years old so didn't have any knowledge of famous painters really or any specific influences, which was probably good as it was a very organic process. I just did what came naturally. I think once we start looking at others work, we can learn so much but there is a danger that we start painting like someone else.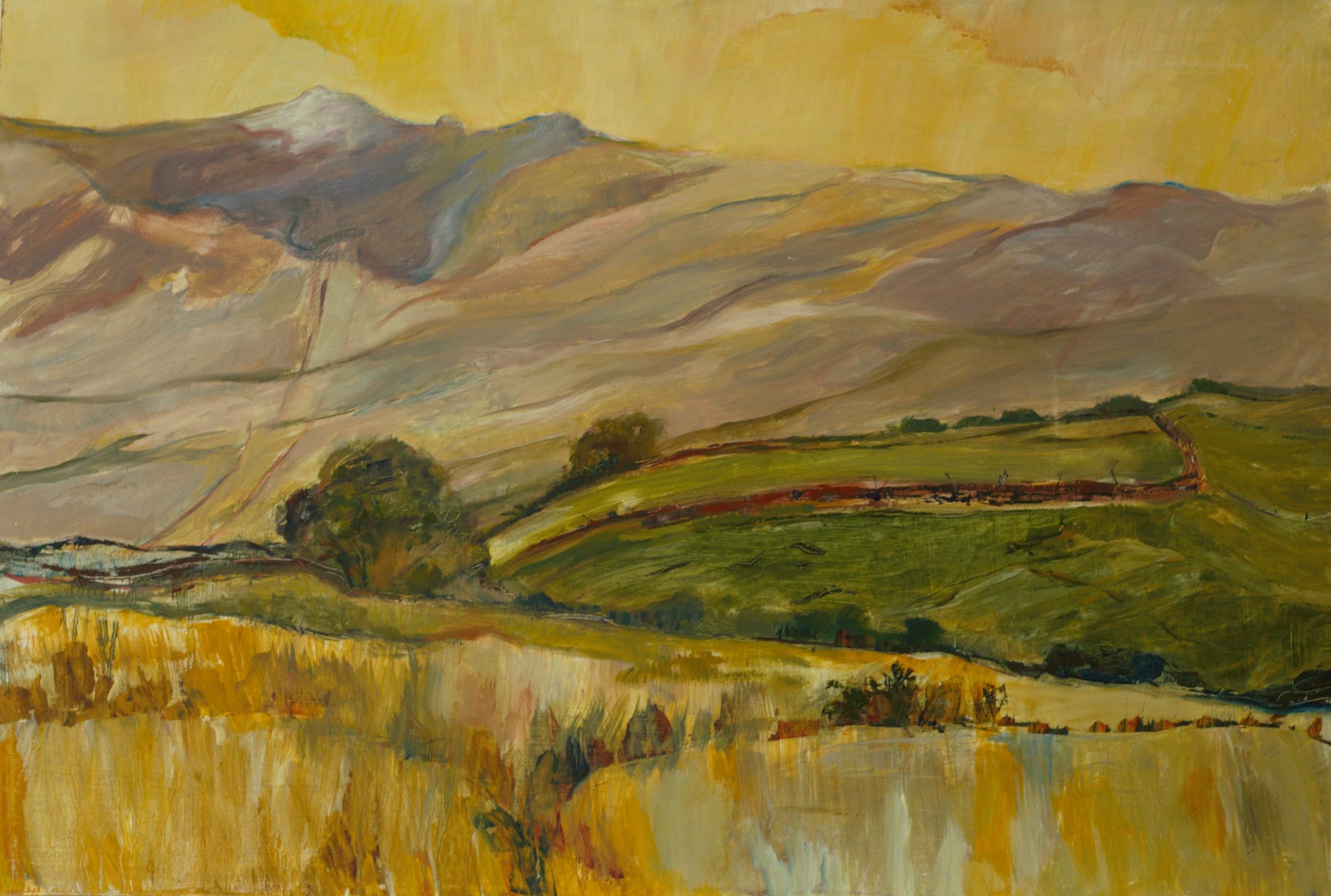 What is your favourite medium and why?
I love working with thin oil paint on sized canvas, with lots of turps. I love the freedom and ghostliness.  You can also move things around which I enjoy and you don't have to over commit from early on.
Which types of paints do you use and why?
I buy whatever oil paints are the best price at the time. I tend to buy large 200ml tubes so I am very excited if I can find them on sale!  I also use acrylics and tend to use Rowney System 3 and have done since school – it's unusual for me to be loyal to a brand in that way but I think that acrylics vary more.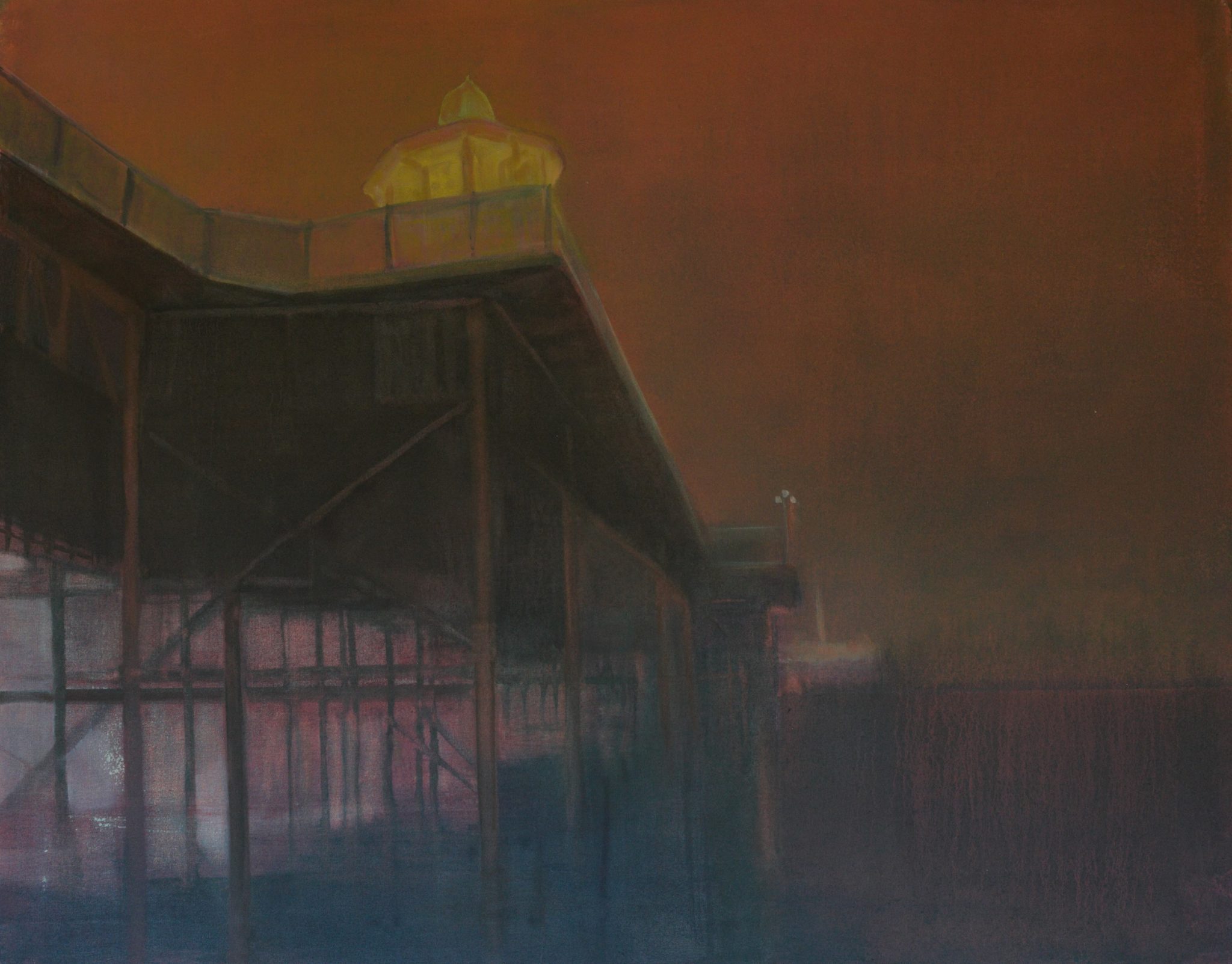 Do you have any advice or tips for artists who are trying to master landscape painting?
Landscape painting can cover so many different approaches and topics that it's difficult to say. You should decide why you want to paint landscape and figure out what interests you. Whilst painting from photos is ok sometimes, I do feel everyone should paint from life or at least get out and draw in the landscape as you see so much more. Just working from a photo can be very limiting unless you have a specific way of working that doesn't require much information.  I also feel that quite empty landscapes can be difficult to paint if you are learning as it becomes so much about the sky or the water or grass. I feel that fuller, complex views give you something to get your teeth into whilst you learn.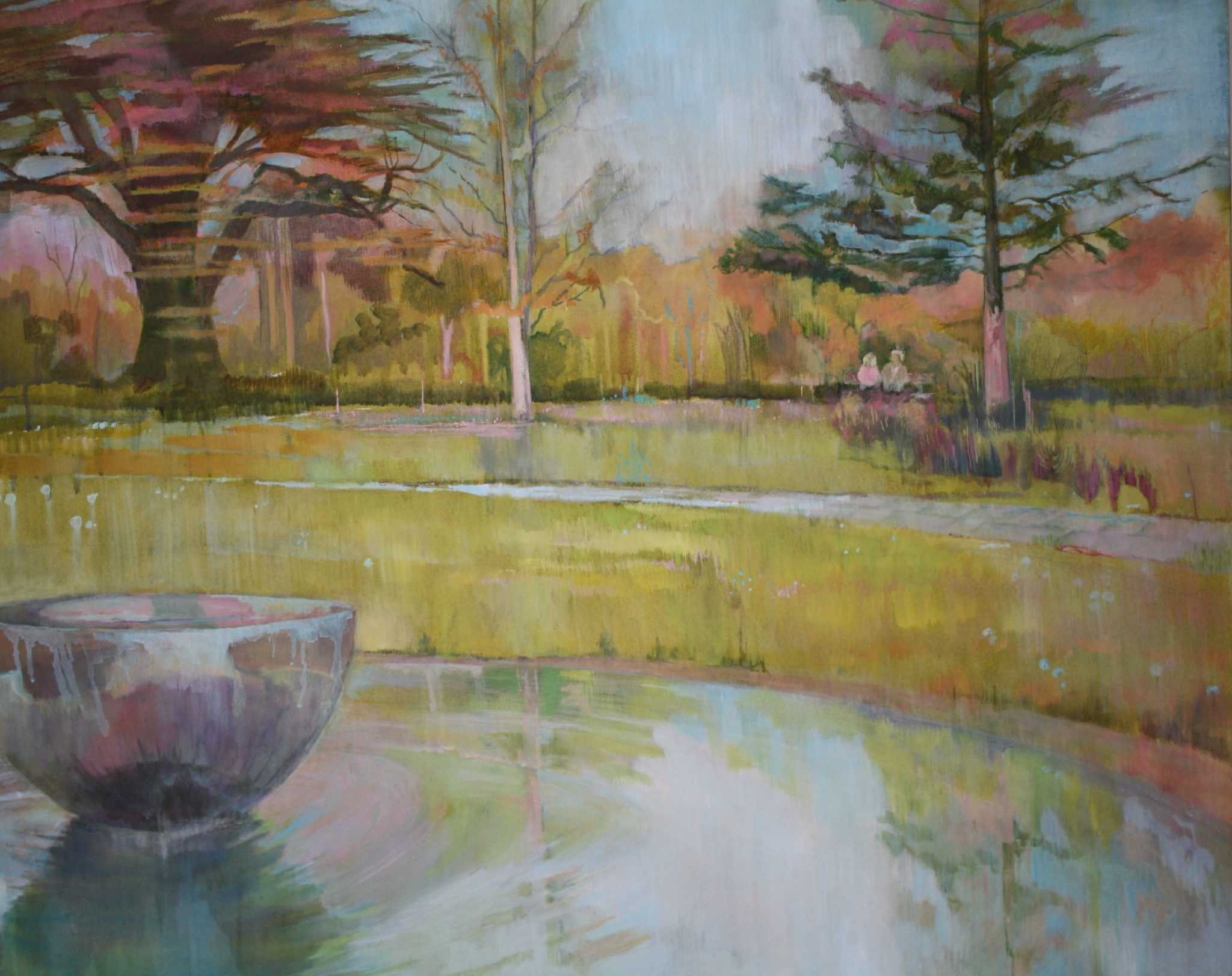 What is a day in the life of a professional artist like?
At the risk of banging on about how challenging it is for women with families to paint, I think being a professional artist is different for every one of us.  My days are often fragmented with giving teenagers lifts or supporting my elderly parents. I would dearly love to spend all day immersed in my work but there will always be other responsibilities and of course few artists survive solely on the income from painting sales.   It also depends on what type of artist you are and how you see the production and sale of work. Some go to art fairs every month and aim to sell 5, 6 or 10 paintings. Some see their work differently and hold one or two shows a year and are pleased to just have their work seen and critiqued.  This is a big question for discussion and I don't think we talk about this enough.
How do you begin your painting? Do you have a set method or does your technique vary from painting to painting?
There is a lot of variation but I do spend a lot of time sketching and making studies first. I sometimes cover the whole canvas in thin, washy paint, creating a surface to work back into. Sometimes I let the underpainting dry and then wipe certain sections off before working back in.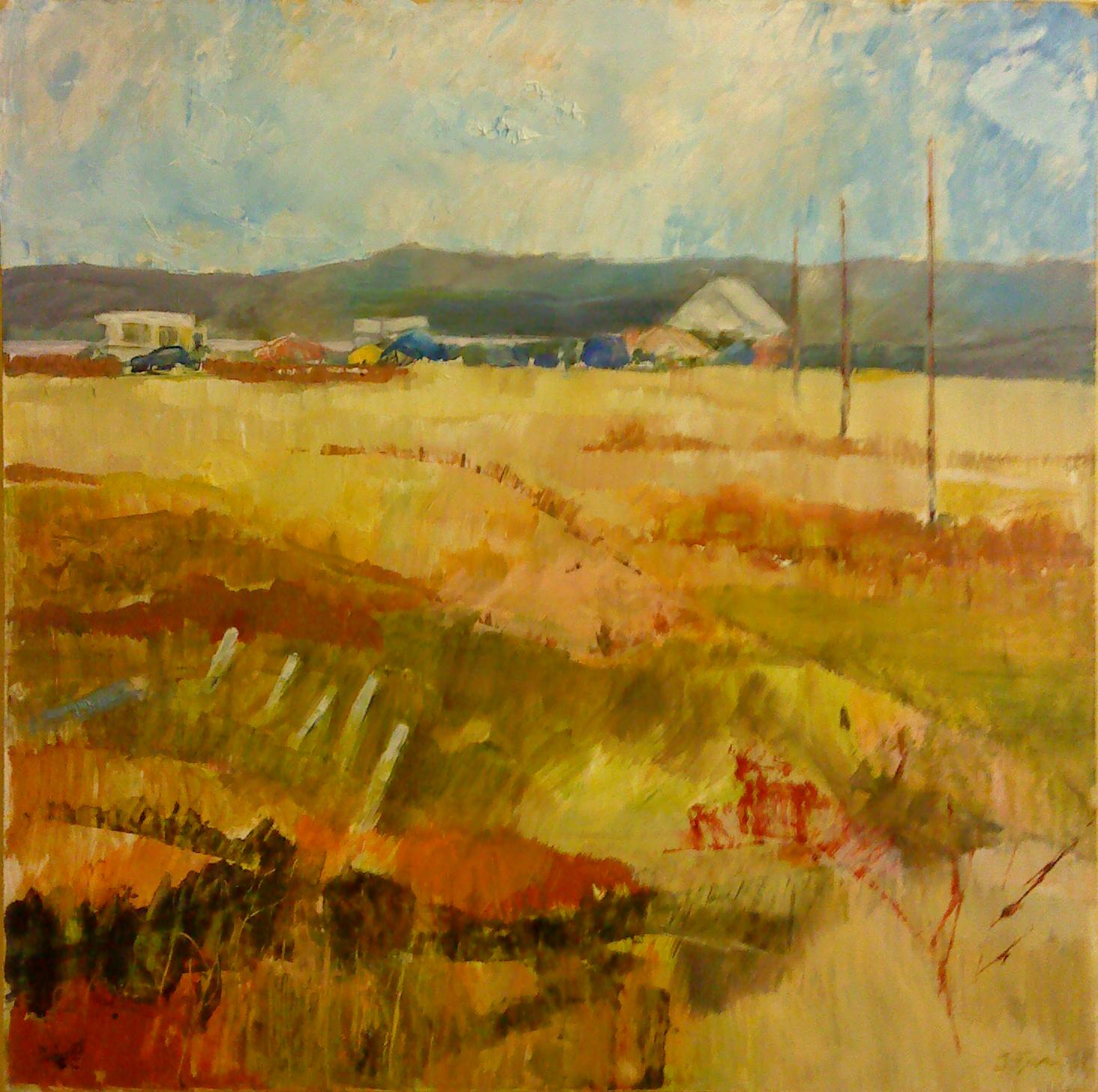 Do you have any formal training or are you self-taught?
I am mostly self-taught, outside of short courses and continuing education courses. I did have a place on the MA in Fine Art but have had to delay this due to family commitments.
Which painting of yours are you most proud of, or consider a particular favourite? / What achievement are you most proud of?
Of course winning Sky Arts Landscape Artist of the Year in 2018 was just such a fantastic achievement but I am most proud of my commission for the Imperial War Museum (see image below). I was fascinated by the story of the WW1 front in Macedonia and Stanley Spencers time there and feel I did the commission justice. The fact that Stanley Spencers daughter Shirin loved the painting was the greatest endorsement.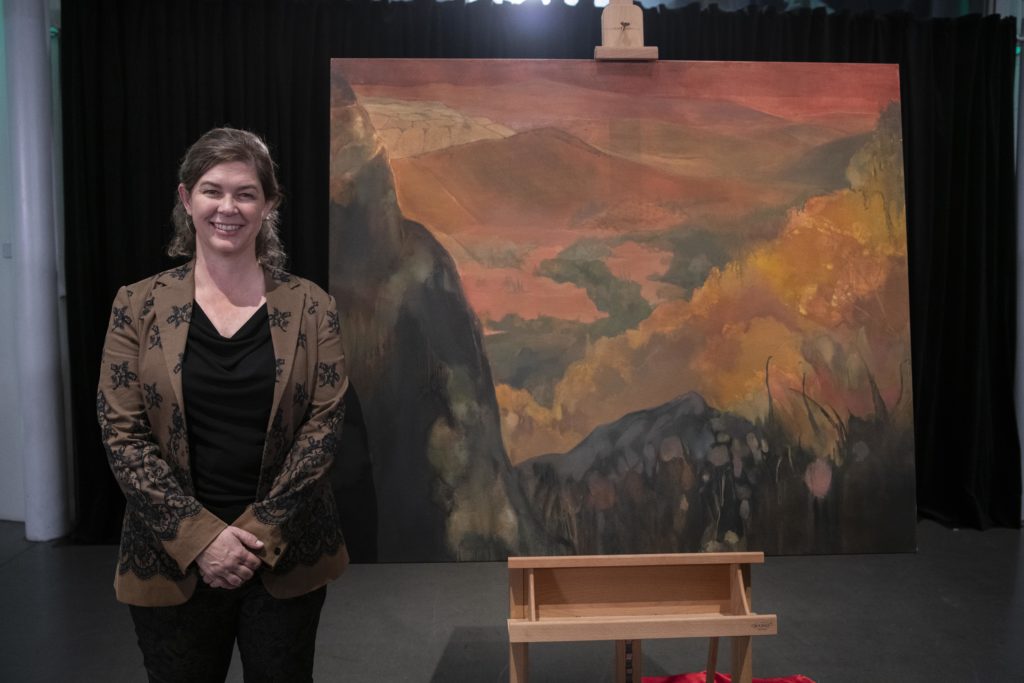 Can you talk us through your thought process or story behind one of your pieces of art?
There is a painting called "Walking Away from Paradise" with a figure walking away from a waterfall (see image below). This was one of a series of paintings developed around the time my daughter was quite poorly, mentally and was abandoning all sorts of things in her life – withdrawing as people often do with depression.  I had several images of her which seemed to reflect her internal state and I worked with them over several months. The waterfall looks like it is in the tropics but the original was actually in Wales, in a place we often visit as a family. The waterfall represented the metaphorical paradise that she seemed to be walking away from as she withdrew from her friends, family and life.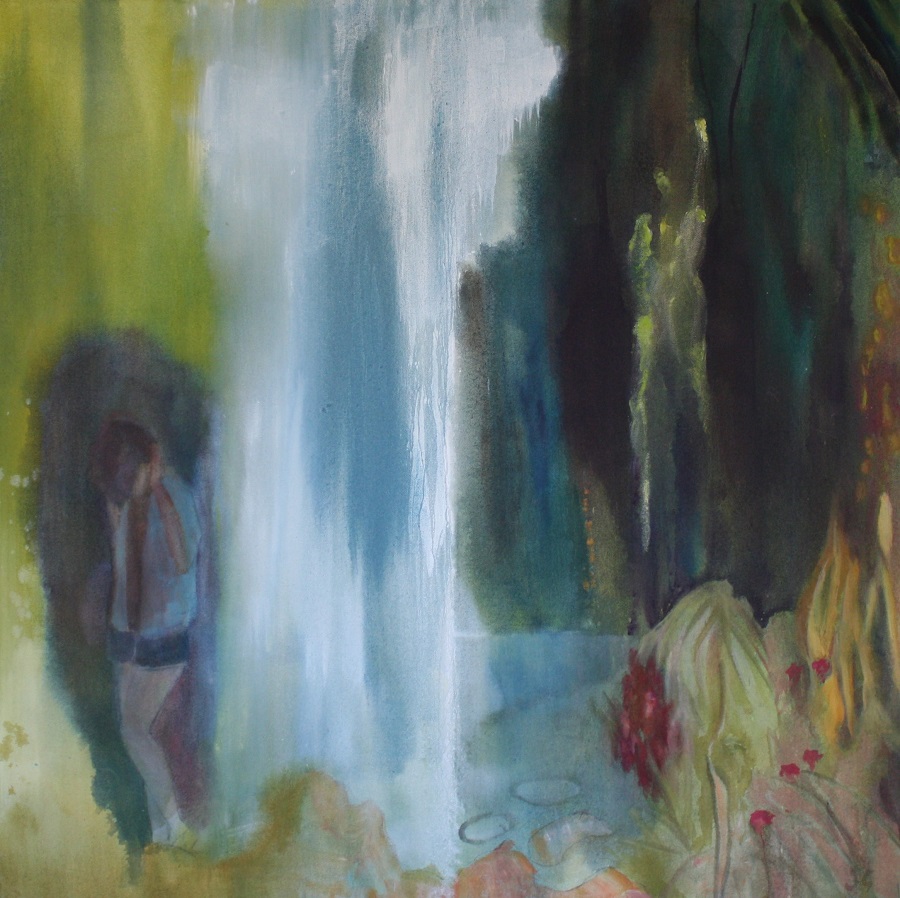 To see more of Jen Gash's work visit her website: www.jengash.co.uk