The New Ground: using 'on trend' Liquitex Black Gesso to create depth in a contemporary painting with Liquitex gouache.
Black Gesso is bang on trend. I predict it will be the next big thing in painting! I've certainly noticed a lot more of my students using it as a ground for some very dramatic paintings.
It gives the painting depth, adds drama, throws colours and creates contrast without much effort. As a ground (an arty word for back ground colour painted over the entire surface before you start the painting) I would say that, as well as giving you that obvious textured 'key', being Black it takes away that daunting 'blank piece of paper' feeling. By eliminating the scary starkness of the White surface the artist potentially becomes more daring in their approach to the painting, hence adding further to the drama that the dark background inspires.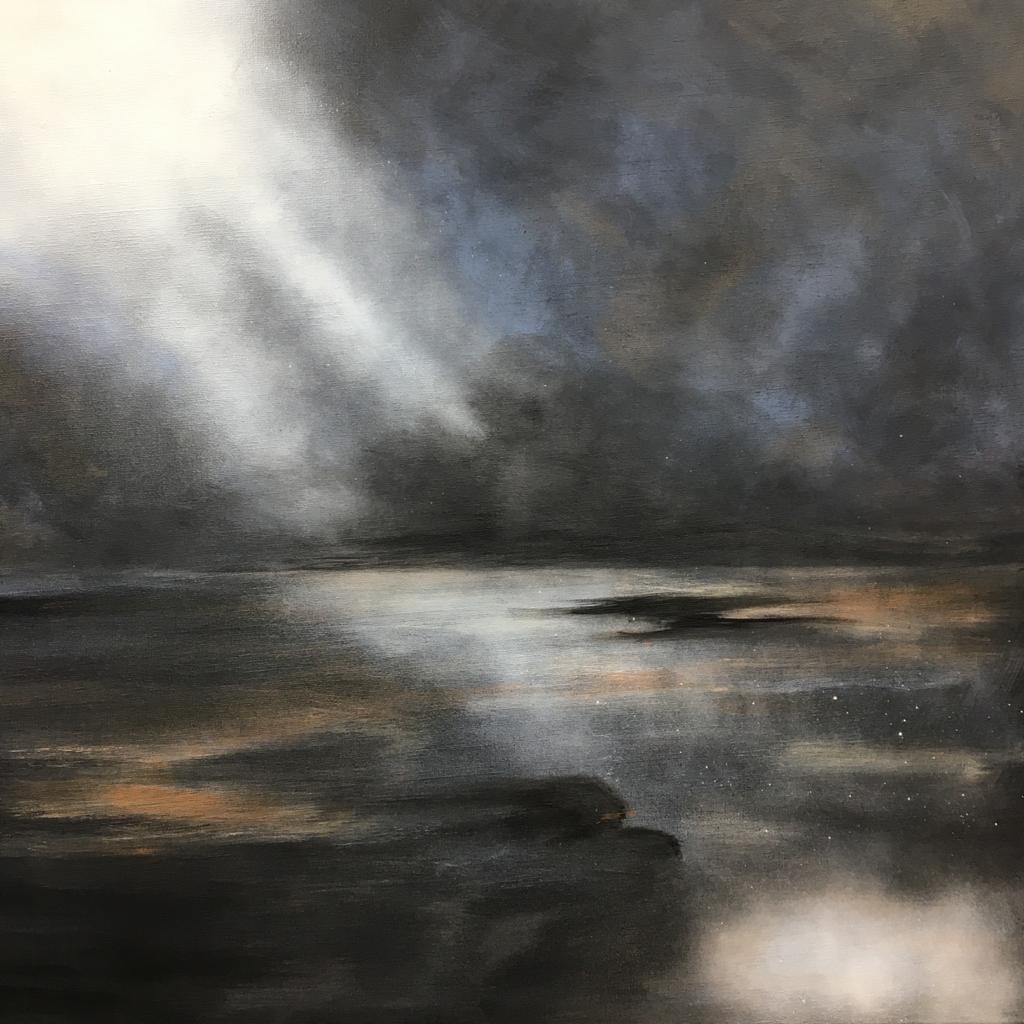 Because we are all more accustomed to painting on a White or lighter colour ground, being Black it makes you assess your colours more carefully and helps concentrate the mind on tonal values. You might just end up with a painting that has more contrast to your usual repertoire. I think the most obvious benefit for me would be the sense of drama you can get from Black, leaving some areas to show through your work and scraping back paint to reveal it underneath. Leaving areas blank on top of White Gesso can make work look unfinished, possibly not so much with Black. Often people can be nervous about using really dark darks in their work in case it's too much – I've noticed that a Black ground takes away that fear.
How to Apply Liquitex Black Gesso
Liquitex Black Gesso can be applied to a raw or pre-primed canvas – just add a little water to the first coat of Gesso on the raw canvas, as it's particularly absorbent. It can also used on hardboard, ply, paper, canvas board, wood and any other non-oily porous supports. I encourage my students and fellow artists to invest in a Liquitex Paddle Brush for the application of Gesso or any other ground. If you find the Gesso is going slightly scuffy on application it's fine to add a mixture of water and Flow Improver into the Gesso. These tips will help to mottle brush strokes and create an even surface. Of course, you can always introduce texture by thickly applying the Black Gesso, adding a Structure Gel or creating a textured surface with Modelling Paste, before applying further layers of Gesso. These techniques will create an impasto look to your painting. Lastly, when focusing on application make sure you apply at least two coats of Gesso and let it dry thoroughly between each coat for a better finish and to prevent cracking.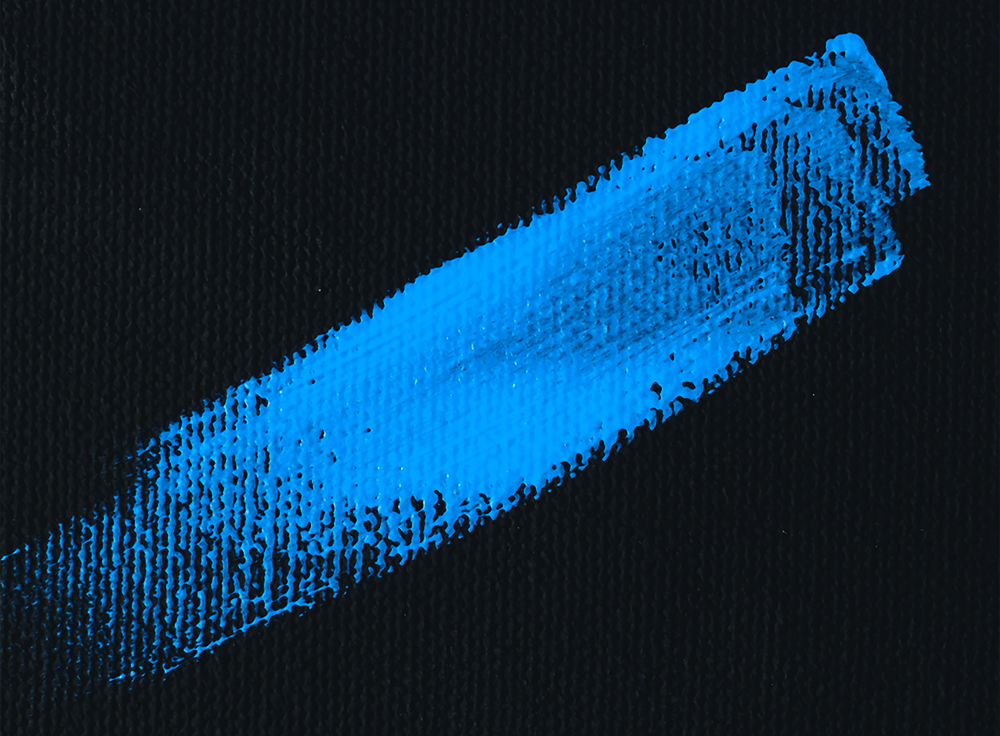 Effects sit well on top of the Black Gesso, they 'ping' more than they would on a lighter ground. For example, Liquitex Black Lava Gel glistens against the Black Gesso, as does Liquitex Glass Bead Gel.
If you want an opaque paint for good coverage over the Black Gesso look no further than Liquitex Acrylic Gouache. This is a relatively new product, which in fact isn't an actual Gouache but an Acrylic paint in the style of a Gouache. It will cover the Black Gesso ground in places where you don't want the Gesso to affect the colour nor to see any of the Gesso through the paint. Select your pigment carefully when painting on Black Gesso. Opaque Acrylic colour will cover almost as much as the Liquitex Acrylic Gouache, but transparent Acrylic colours will be affected by the Black Gesso. Transparent pigments and glazes will look subtler than they would on a lighter ground. So, remember to look at the tube and make a note of the opacity rating.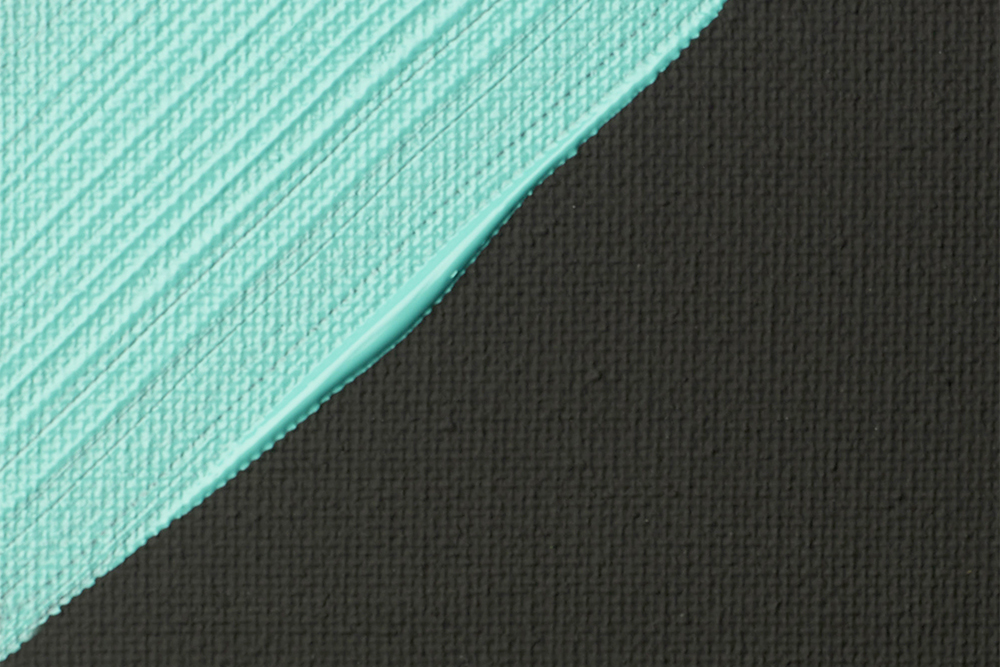 Whether you want to create a dramatic still life or a moody large-scale abstract, Black Gesso is set to be the next big trend. Why not dare to be different and try it with your next painting?
By Kim O'Neil artist, art lecturer and paint technologist, CSM BA Hons Fine Art