Q&A with Artist Hester Berry
Hester Berry has always been interested in landscapes since growing up in rural Devon. In 2015 she painted Waddesdon Manor as part of the Sky Arts Landscape Artist of the Year. We caught up with her for a Q&A session earlier this month.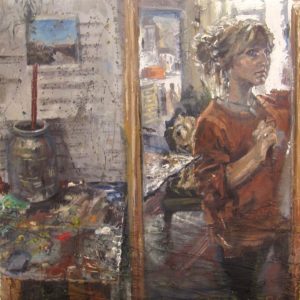 Tell us about which artists influenced your work and how you started as an artist.
I've always drawn, painted and made things, since I was tiny. At school I came across German Romantic landscape painters such as Caspar David Freidrich. I've since been influenced by painters such as Turner, Constable, the Impressionists and Macchiaioli, David Tress, Howard Hodgkin, Franz Klein and John Virtue.
What is your favourite medium and why?
My favourite medium is oil paint – I find it a perfect language to say what I want to say. It is very forgiving and allows me to use intuition and to develop a work as I go along. Although I am very comfortable with it, there are always new things I discover, new ways to use it.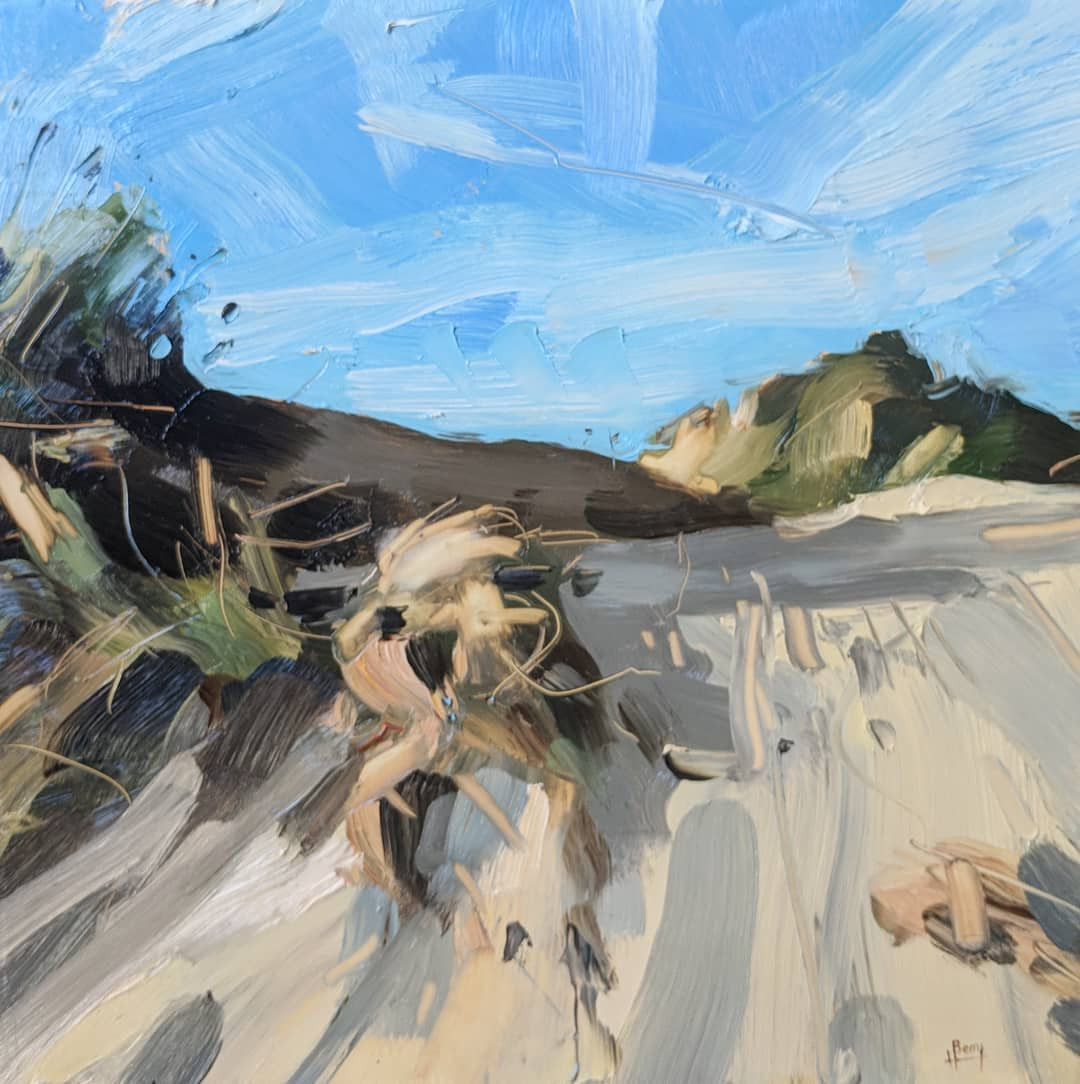 Do you have any advice or tips for artists who are trying to master landscape painting?
I always advise students to look very hard at tone. I find light to be the dominating force in any landscape, so special attention should be paid to it, in order to represent tonal relationships as accurately as possible. I find once this is done, other factors can be much looser and more artistic license can perhaps be taken.
What is a day in the life of a professional artist like?
Every day is different for me. Some days are full of emails and admin, but an ideal day would be spent up in my studio, possibly with a break for lunch. I always make sure I have a walk with my dog after being in my studio all day, for some fresh air and to reset my mind after being cooped up in concentration for hours. I spend a lot of time with my family, taking my small son out into the countryside, possibly doing some sketching, and as often as possible, going to visit galleries and concerts.
How do you begin your paintings? Do you have a set method or does your technique vary from painting to painting?
I always put a brown ground down on top of a primed wooden board. I let this dry, then I begin the image. I map out the structure with a dark colour. Then I begin with the largest, darkest shapes, and work towards lighter and brighter as the painting progresses. The last stage would be adjusting, adding highlights and any details or flourishes I think are needed.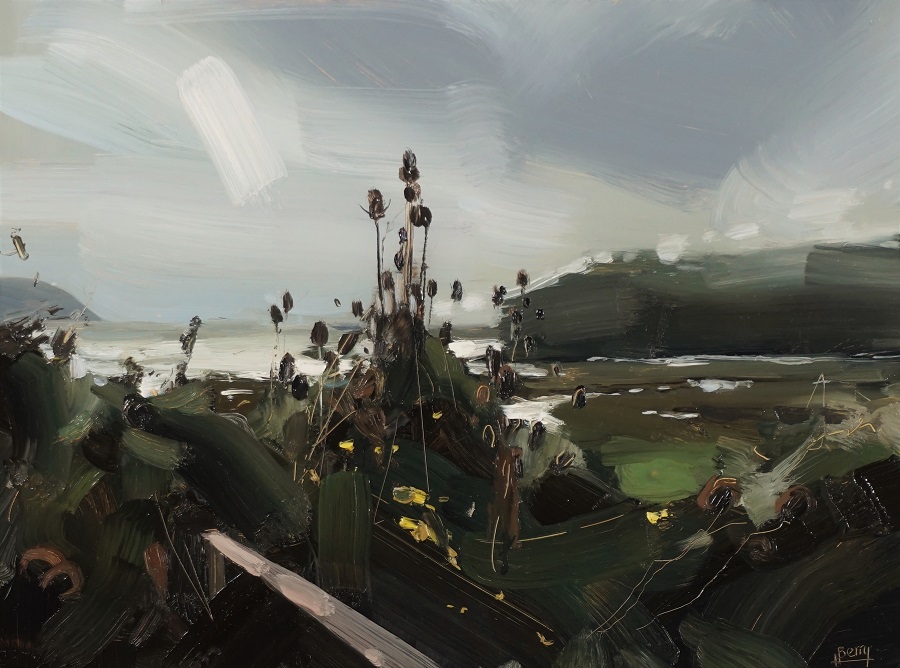 Do you have any formal training or are you self-taught?
I had very traditional and practically rigorous training on my degree at Aberystwyth University.  Then I did an MA at Wimbledon College of Art, which taught me a lot more about theory and concept. Both gave invaluable advise about professional practice. I feel I've learnt lots in the decade since leaving education, from teaching others, from limits imposed by life, from looking at the work of other artists and from experience and practice.
How long do you spend on an average landscape painting? / What is the longest that you have ever spent on a painting?
I work quite quickly. I prefer to finish a painting in one day, rather than leaving it overnight. This means I am in the same headspace for the duration, and I can hold on to any thoughts and ideas as I'm working. But very large paintings sometimes take two days. This time is quite intense and I spend a lot of time looking and thinking, making marks as economically as possible.
Which painting of yours are you most proud of?
I don't have a favourite painting, each one is an exercise in an ongoing learning curve. I hope that every new painting builds on the last. There are paintings that mark a change of direction or the discovery of a new technique or idea. These are works I tend to look back on more favourably.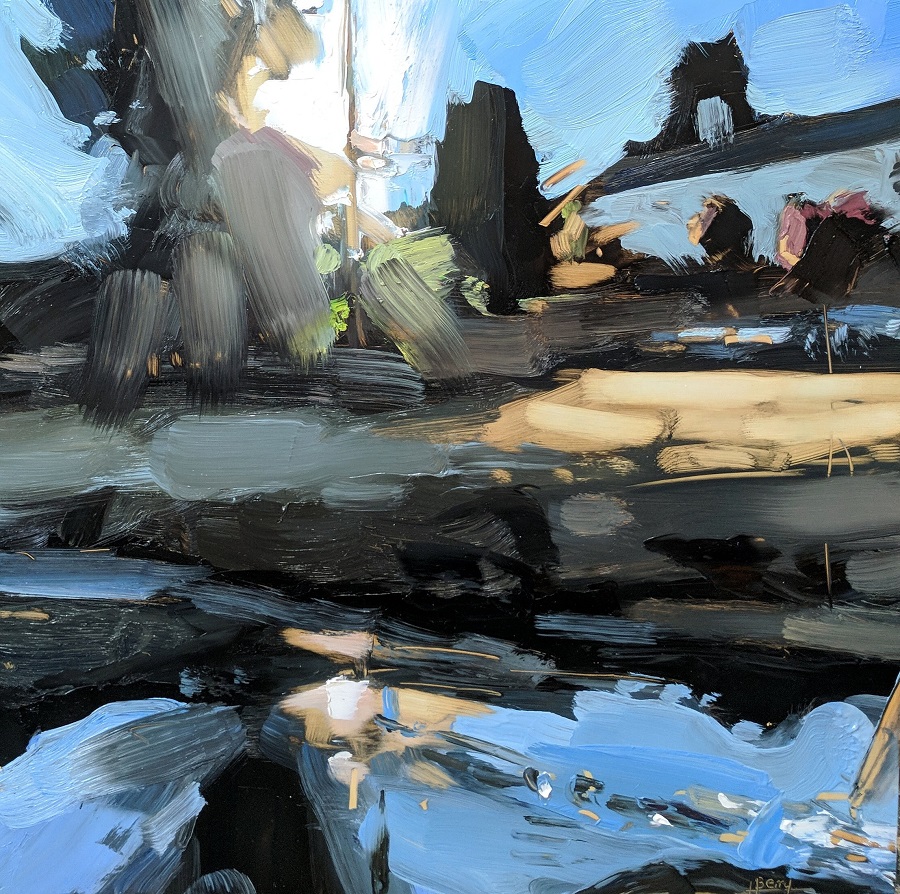 Who are your favourite contemporary and historical influences?
I have been influenced by early photography and the processes involved, as well as the intuitive and rhythmic paintings of American abstract expressionism. I love the sense of place achieved or integrated by artists such as Bomberg, Eric Ravillious, Tom Thomson, Paul Nash, Anthony Gormley and Kyffin Williams. I also appreciate the work of artists whose work or practice is very connected to nature, for example Kurt Jackson, David Nash, George Rowlett, Andy Goldsworthy and Richard Long.
Which elements of landscape painting do you find the most tricky? Are there any elements that you feel you have yet to master?
There are of course many things I am still to learn, but I never really know what they are until I come across them. They are often hard to describe, abstract and intangible, so I never know exactly what I should set out to research and practice. My approach is just to follow any interests even if they don't seem to directly impact on painting, everything in life feeds into it and informs my practice. I would say though that my ongoing effort is to economise, not to use anything in which isn't necessary, to discern what can be ommitted and to find an appropriate point at which to end a work.
When you are painting landscapes do you prefer to capture fine detail or work in a more abstract manner?
My work has been described as quite abstract but I say it is simplified and distilled rather than particularly abstracted, although one could argue that simplification is abstraction. Detail isn't something which interests me hugely at the moment, although using a range of different types of mark is important for me, so some isolated detail tends to appear in my work.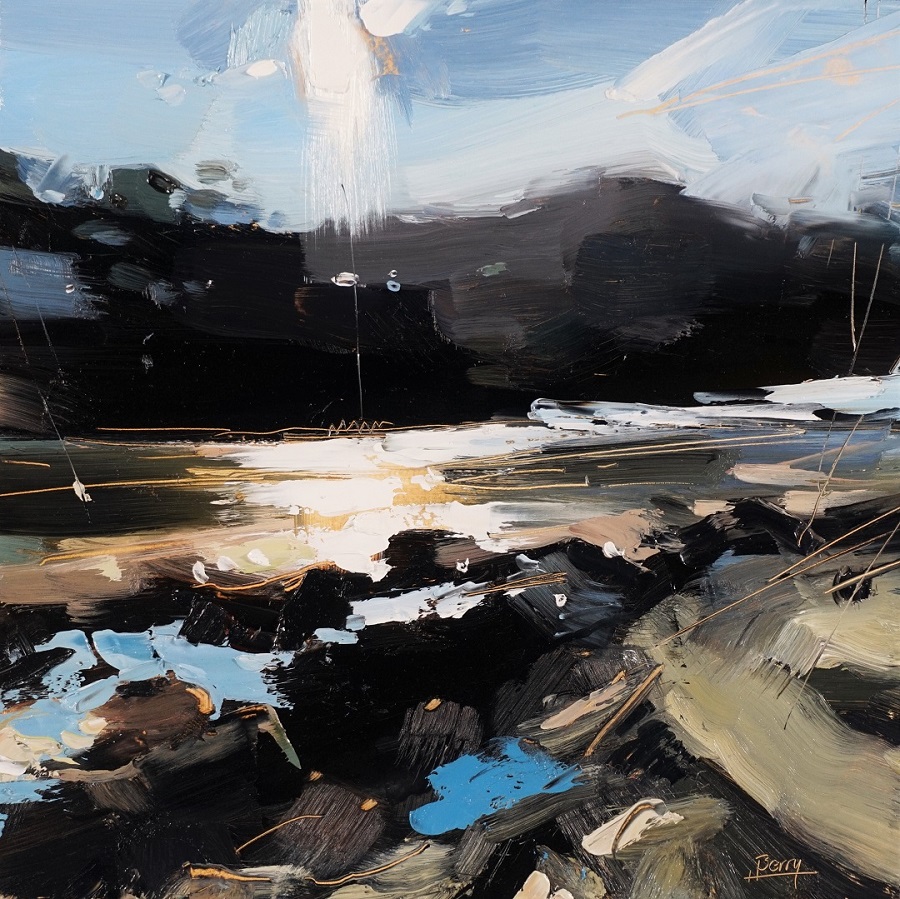 What location/landscape would you love to have the opportunity to paint? Why?
I would love to paint somewhere with dramatic light, like Australia, or somewhere within the Tropics, in order to experiment with a new set of tonal values and colour relationships. I also love looking at the sky and related phenomena of light – travelling somewhere relatively near such as the Alps affords a huge change in the appearance of the sky, so I think that anywhere would offer interest and variety.
To see more of Hester Berry's work visit her website: www.hesterberry.co.uk or follow her on Twitter.