9 Creations Inspired by Van Gogh's Starry Night
The Starry Night is an oil on canvas painting by Vincent Van Gogh. It was painted in June 1889 and is considered one of the most recognisable paintings in history.
From the mind blowing to the completely bizarre, we've taken a look at some of the many ways people have taken inspiration from The Starry Night to create a different version of this classic piece of art.
Starry Night 360-degree Video Experience
Motion Magic, a Chinese digital arts company turned The Starry Night into a 360-degree video walkthrough which can be experienced on YouTube. You can also immerse yourself into this creation with a VR headset.
Starry Night Digital Painting
Alex Ruiz's digital painting from 2011 allows viewers to imagine how the sky might have looked the night Van Gogh was inspired to paint The Starry Night.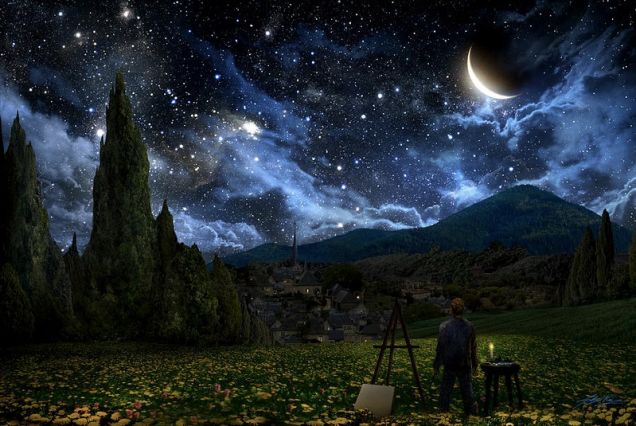 Source: Alex Ruiz Design
Starry Night Macaroons
Who would have thought macaroons could be such a great canvas for food colouring? Reddit user Mariozeats decided to make some Starry Night Macaroons. You can see the full process here.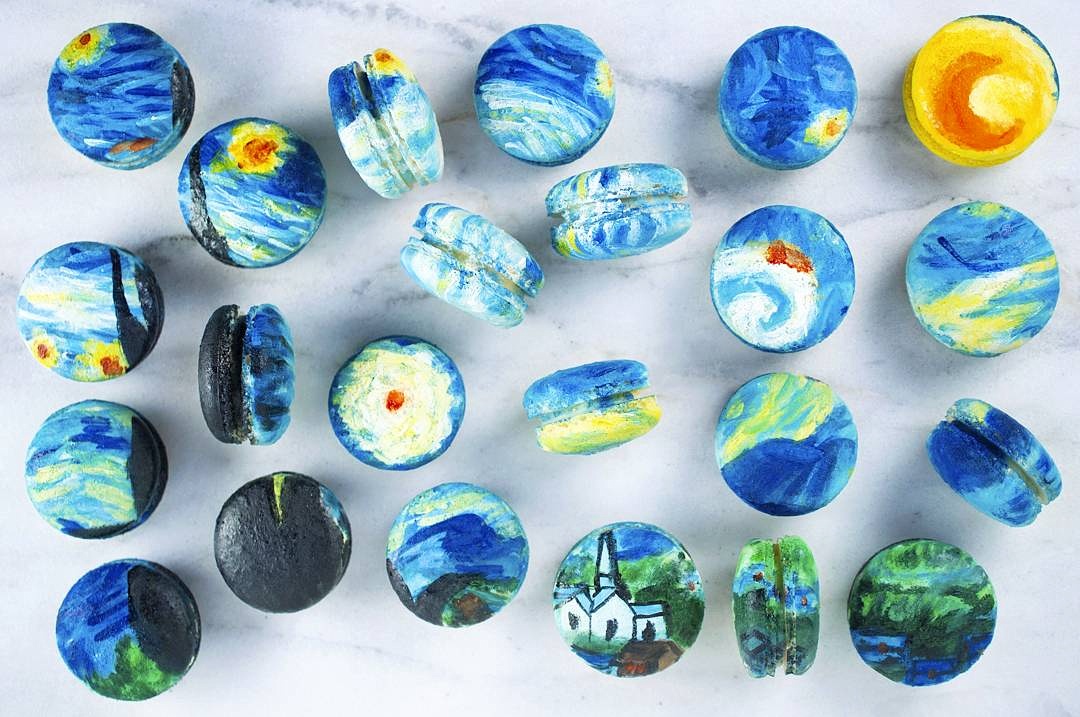 Source: Mariozeats
Starry Night Painted on Water
Turkish artist Garip Ay uses an ancient technique called Ebru or Paper Marbling to recreate Van Gogh's Starry Night. And it is simply mind blowing.
Plastic Starry Night
You have to look twice to appreciate the work that Jane Perkins put in to recreate this version of The Starry Night painting… Perkins used discarded plastics such as pens, buttons, keys, and beads to create this Starry Night mosaic.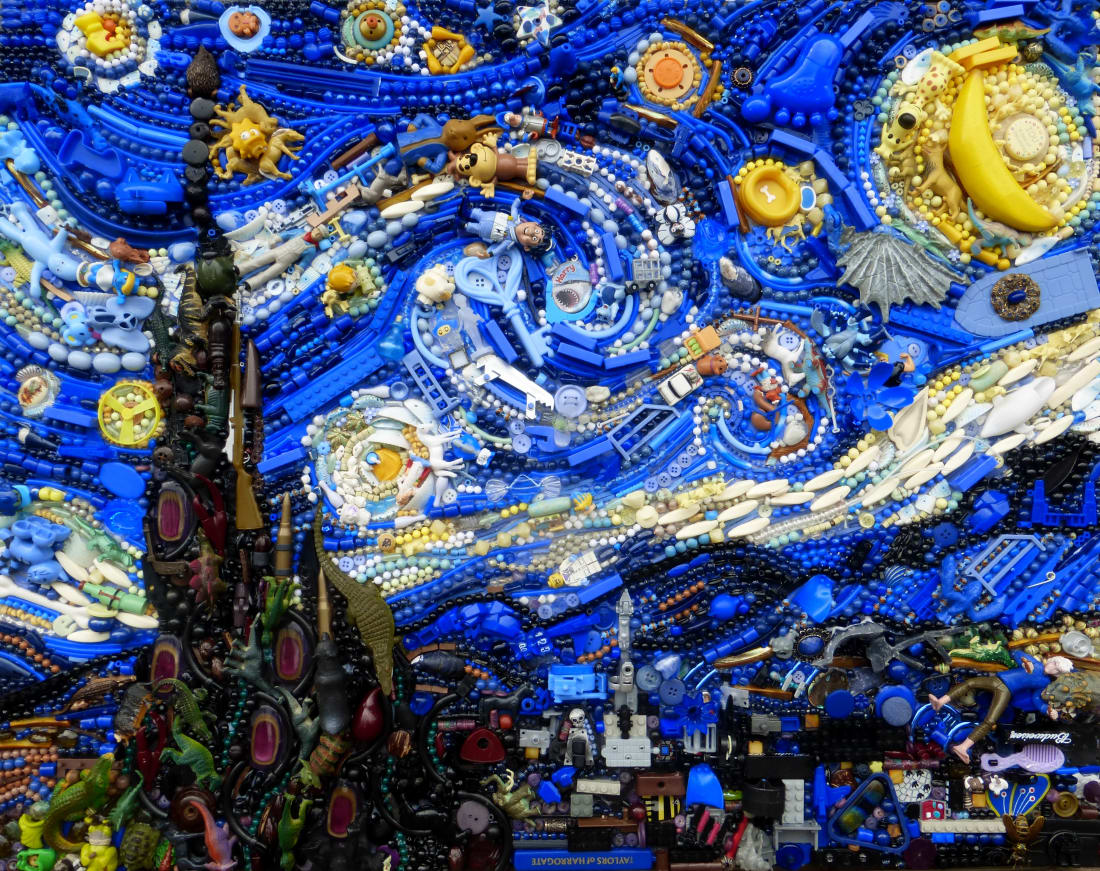 Source: http://www.bluebowerbird.co.uk
Starry Night in Second Life
Robbie Dingo's 'Watch the World' is a computerised version of The Starry Night which he made in Second Life (an online virtual world game).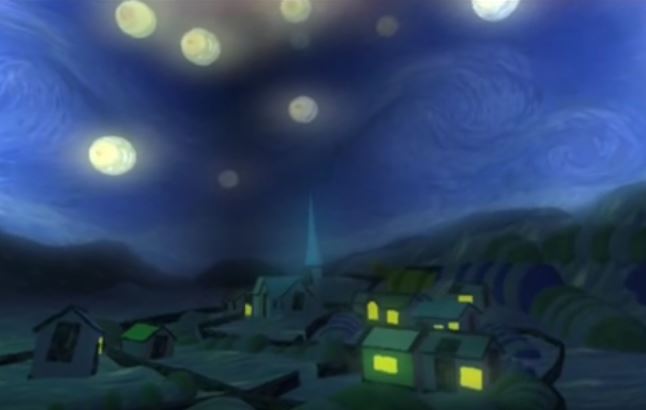 The video below shows the process of him building it.
Embroidered Starry Night
An embroidered version of Starry Night uploaded to Reddit from user Proteon.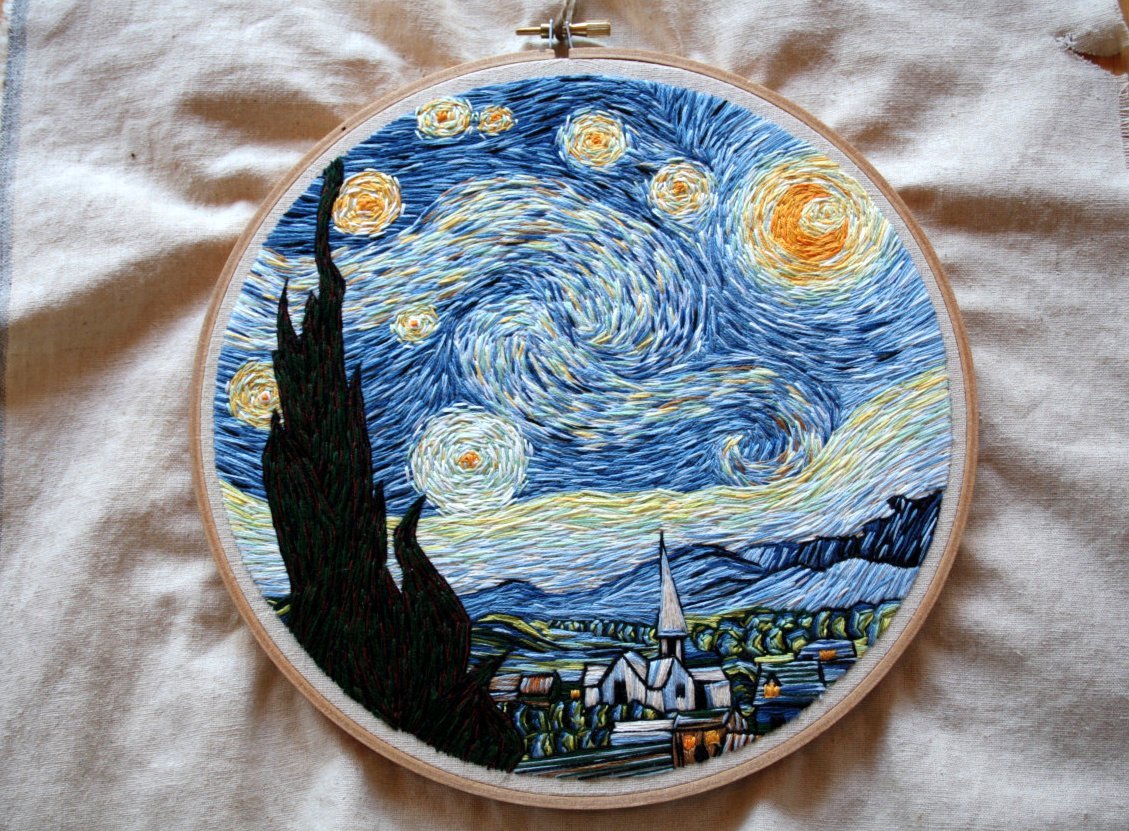 Source: https://www.reddit.com/r/pics/comments/4ow0vn/embroidered_starry_night/
Starry Night Birthday Cake
Reddit user the-moma_dance made a 'Starry Night' birthday cake for her 15 year old daughter who loves art.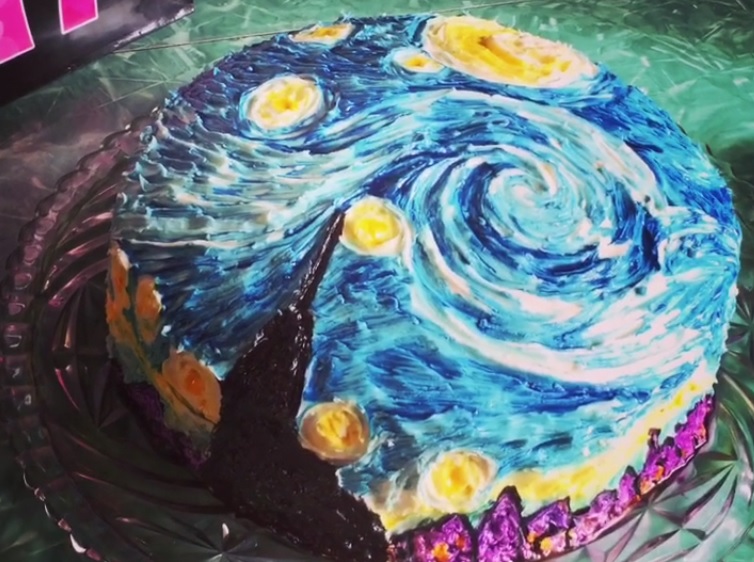 Source: https://www.reddit.com/r/Baking/comments/8q9pyg/my_daughter_whos_an_artist_wanted_a_starry_night/
Starry Night Dominoes
We think we might have saved the best for last. Prepare to be amazed! This is Vincent Van Gogh's Starry Night created out of 7,067 Dominoes. It took over 11 hours to build by YouTube user FlippyCat. Enjoy.
Still want more? Here are a couple of more we found:
Starry Night Jellybeans – https://www.reddit.com/r/pics/comments/txcip/starry_night_in_jellybeans/
Paper clip Starry Night – https://www.reddit.com/r/pics/comments/88ibl9/starry_night_clipart/
Riding through Amsterdam Starry Night Style Transfer – https://www.youtube.com/watch?v=UXx7j3j6b_o