Viviva Coloursheets – A Great Travel Companion
With the holiday season fast approaching we have added to our range a lightweight portable paint palette. Viviva Coloursheets are like dot cards but on a larger scale! Designed for a mess-free and stress-free painting experience. Super fun and easy to use, it's a must have travel companion.
---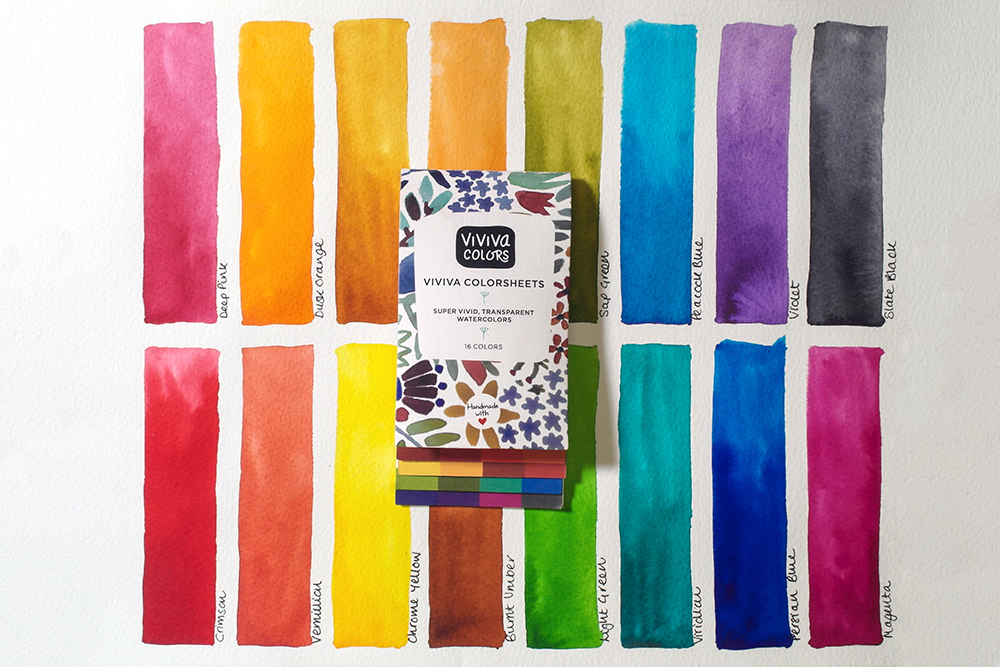 This little packet of joy contains sixteen highly pigmented mineral dye based colours. Viviva Coloursheets come in a small handmade booklet that can easily slide into your pocket. There is a colour index at the bottom of the booklet, making it easy for you to find the colour you want. There are sixteen mineral based dye colours inside, two to a page, with water resistant sheets separating the different colours so there is no contamination. The Viviva Coloursheets are available in three different colour ways; Original, Spring & Metallics.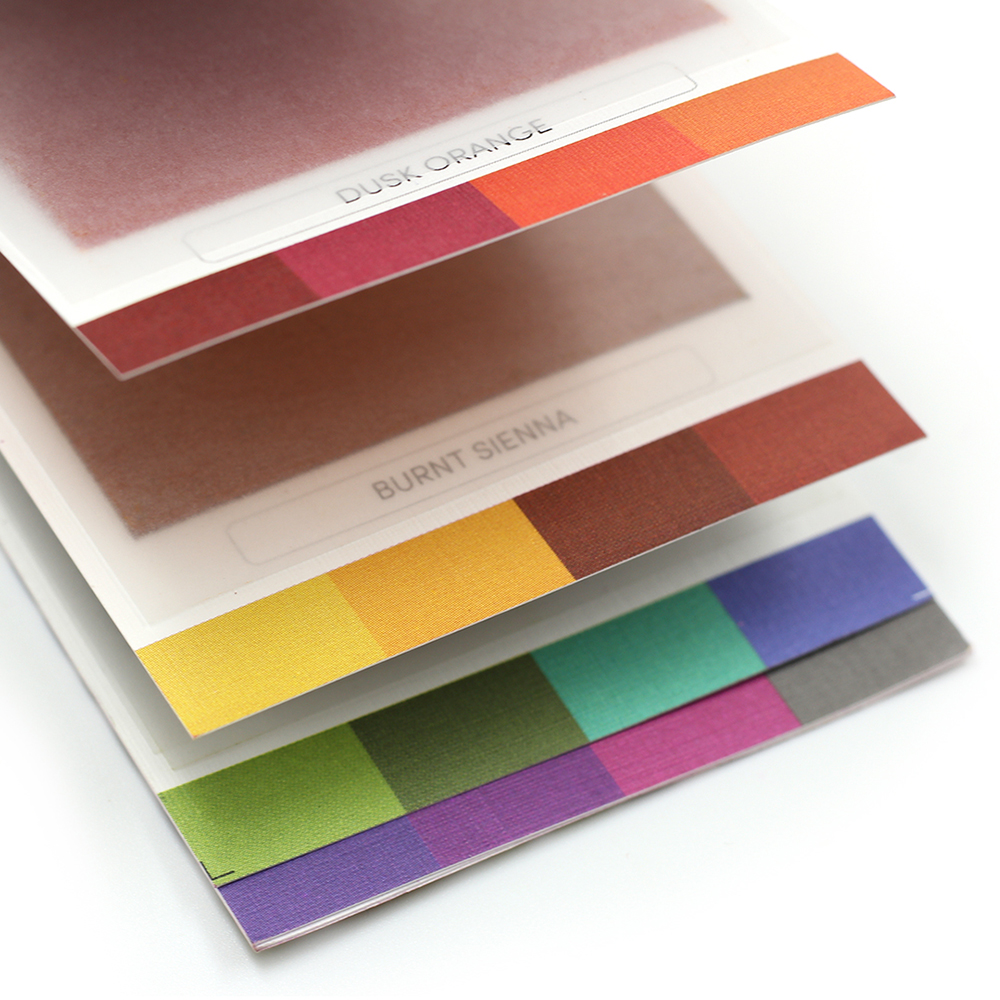 The chip colour does not reflect the true paint colour when wet, so make sure you swatch the chip into the space underneath so you can get a better idea of what the colour is actually like. Viviva Coloursheets come with a in-built mixing sheet so all you need is a small watercolour pad and a water brush.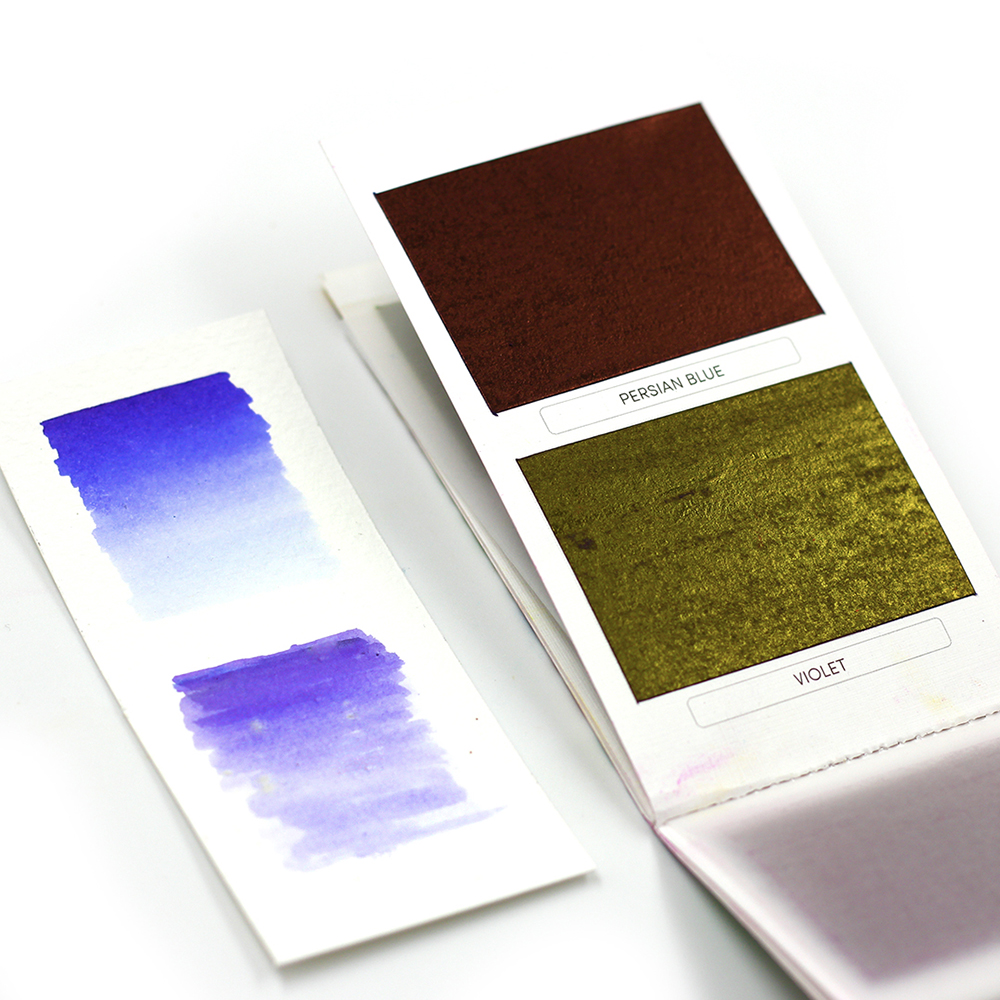 The handmade Viviva Sketchbooks come in two formats, a 7.5″ square and an A5 landscape version. The Cotton Sketchbooks contain 40 pages of 140lb totally cotton paper with a natural cold pressed finish. The Ivory Sketchbooks contain 64 pages of smooth 120lb environmentally kind paper from Swedish paper manufacturer Lessebo. The pads are only attached at the back so that the front cover can be completely flipped over and used to rest on. There is a pocket in the back of the pad for you to pop your coloursheets into. One great handy package!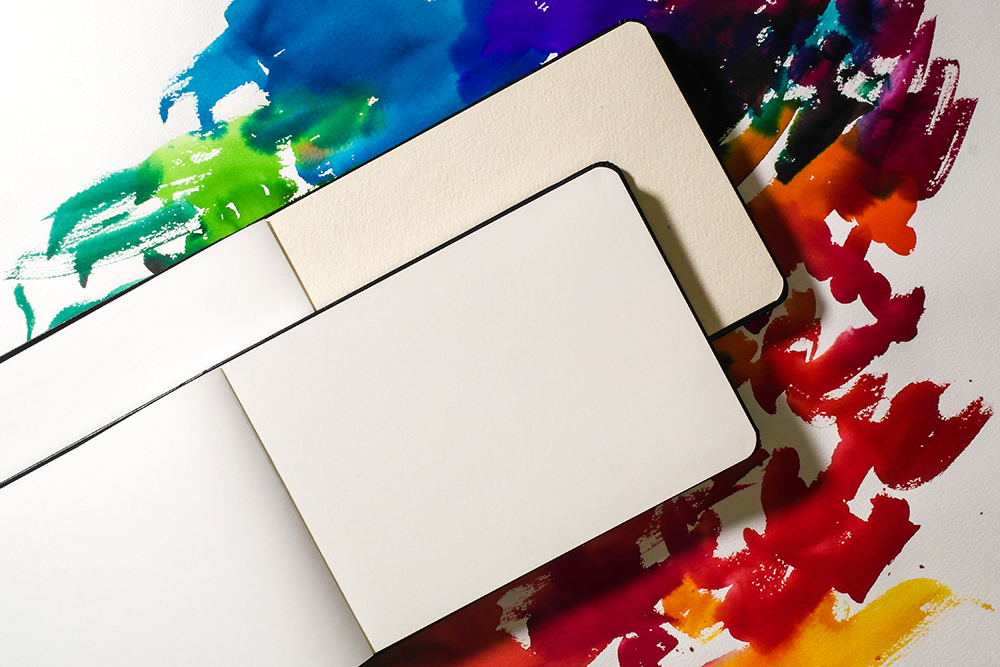 What's more Viviva Coloursheets are 100% bio-degradable and vegan making it the perfect choice for the environmentally conscious artist. Perfect for travel, urban sketching, line & wash, mindfulness, card making and scrapbooking, Viviva Coloursheets are small but pack a punch!
See our range of Viviva Coloursheets here.