The History of the Series 7 Brush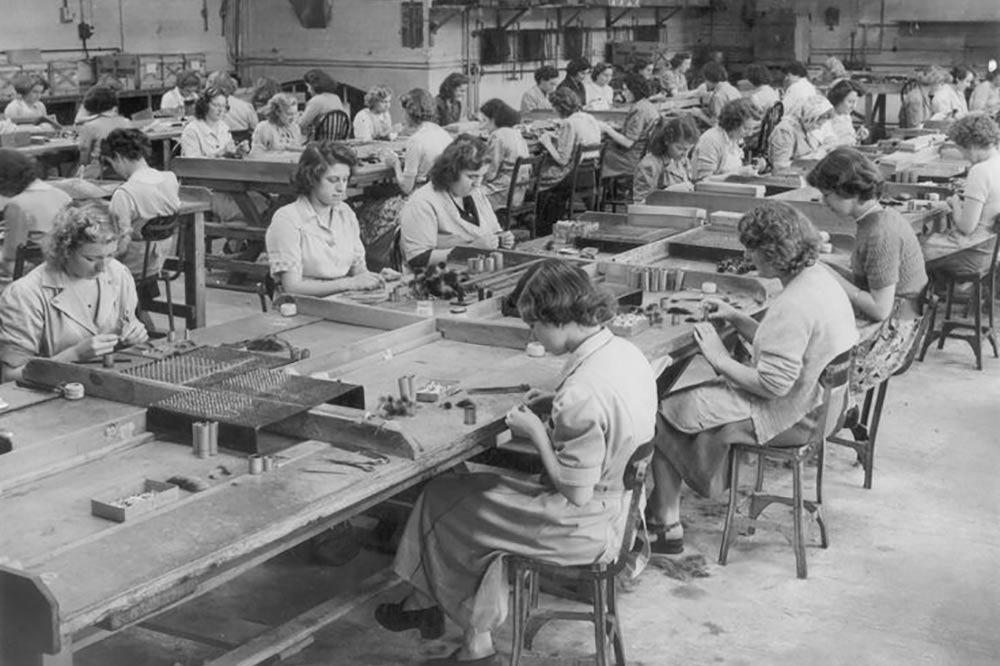 Brushes from the Winsor & Newton Series 7 Kolinsky Sable Watercolour Brush range are widely regarded to be the finest watercolour brushes available. Manufactured using time honoured brush masking traditions, these exquisite tools are still made by hand to ensure the highest possible quality.
An artists brush acts as an extension to the artists hand, enabling them to transfer their creative vision into reality. It is with this thought in mind that Winsor & Newton have devoted themselves to expertly crafting fine artists' brushes for over 150 years.
The quality of a Winsor & Newton materials was royally acknowledged in 1866, when Her Majesty Queen Victoria requested that – as holders of the royal warrant – they produce the finest water colour brush in her favourite size: the No 7. The result of this royal command was the Series 7 Kolinsky Watercolour Brush range. Since 1866, Winsor & Newton's dedication to quality has not wavered – although the brushes no longer have ivory handles and sterling silver ferrules that Her Majesty was accustomed to!
The Series 7 brush range from Winsor & Newton is made from 100% Kolinsky Sable and is widely considered to be the finest watercolour brush available. There are three defining qualities that set the Series 7 apart from its competition:
Each brush will come to a crisp point and will retain its point during use.
A Series 7 brush will snap cleanly back into shape and has the perfect amount of spring to allow complete control over your brush while still providing a degree of 'give and take'.
Paint will flow consistently and evenly from the brush to give superior control over your colour. The belly of the brush has an outstanding colour holding capacity so you can lay down long, flowing washes of colour.
The Series 7 still retains its title as the standard bearer of these three qualities by offering a rapier-like point, an excellent balance of spring, great colour holding capacity and consistent paint flow. Making a brush to these standards does not come easily or without cost, but for artists who put value on quality and longevity there really is no other brush like the Series 7! As in 1866, this brush is valued by those who see that the quality of their tools will be reflected in their work.
Maufacturing Background
Sable is a term that will appear a lot when you are searching for a watercolour brush – but not all sable brushes are created equally. Series 7 brushes are made from only the finest Kolinsky Sable Hair (from the mustela sibirica sibirica – a type of siberian weasel) sourced from the eastern regions of Siberia. Hair from animals native to this region is exceptionally robust and strong due to the weather conditions that they must endure. Only the strongest tail hair is used in the making of Series 7 brushes.
If you were to inspect each individual hair microscopically you would see that they have a surface full of interlocking scales. In nature, these scales keep the animal dry and warm during extreme weather conditions. For painting, these interlocking scales mean an increased surface area – in one brush head you can have millions of individual scales, each of which will draw up copious amounts of water. This property gives the Series 7 it's excellent colour carrying capacity.
Brush production takes place at a factory in Lowestoft, UK – a location that was carefully chosen as it has a long history as a fishing village. There may appear to be a disconnect between brush making and fishing on the surface, but the dexterity and skills required to fix fishing nets translate perfectly into fine brush making. Many who enter the brush making factory dedicate their entire working life to creating brushes – in the last 60 years the three head brush makers have had a combined experience of 134 years!
The Series 7 Range
Series 7 brush sizes are larger than conventional British brush sizes and their sizing differs to international brush numbering systems. In the standard Series 7 range there are 16 sizes in total, ranging from a 000 up to a size 14. Sizes between 11, 12 and 14 are made from especially long hair, which is more difficult to source than standard length hair – because of this these sizes are produced less frequently.
Series 7 Miniature Sable Watercolour Brushes are also available. These miniature brushes are made to the same exacting standards as the full size brushes – their only difference being that the hair is shorter out of the ferrule. This design means that the brush can be held in a more angled, pen-like position, which makes it easier to work on finely detailed pieces.
Did you know that a Series 7 brush was uncovered during the salvage operations on the Titanic? When recovered the lacquer and brush head still looked as though it had been bought yesterday!
Read our other articles about Series 7 Brushes: