Q&A with Artist Ann Blockley
This month we caught up with renowned watercolour and mixed-media artist Ann Blockley for a Q&A session. She is a member of both the Royal Institute of Painters in Watercolour (RI) and the Society of Women artists (SWA). We stock a number of her DVD's including the popular 'Experimental Landscapes in Watercolour with Ann Blockley'.
Tell us about which artists influenced your work and how you started as an artist.
I grew up in an artistic environment and painted as soon as I could hold a brush! I was always very independent and determined to make my own mark as an artist but the initial inspiration came from my father. John Blockley was a renowned artist who specialised in ground breaking watercolour and pastel techniques. I have recently curated a book about his influence in the art world – John Blockley – A Retrospective' (Batsford) .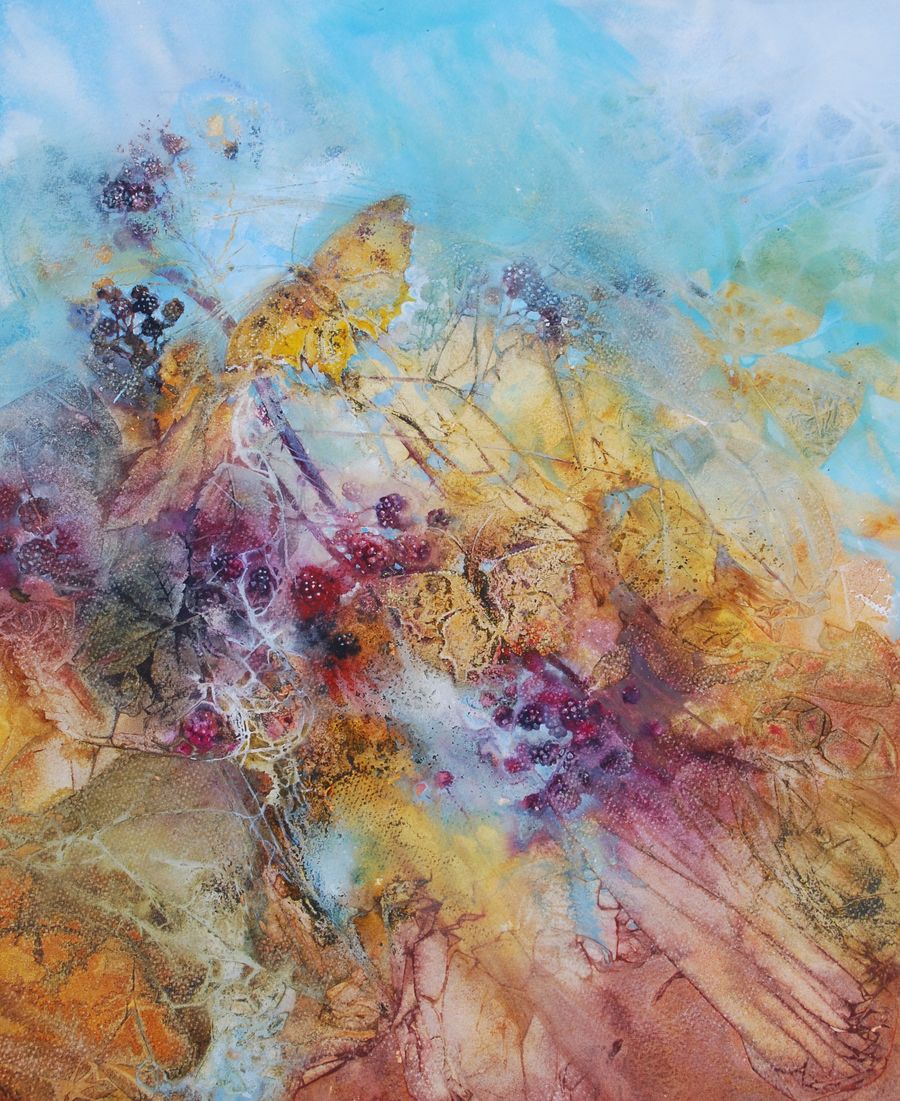 What is your favourite medium and why?
I have always painted in watercolour and I suppose this was because there were watercolours available to me from a very young age. I cannot remember ever making a decision about what medium to use- it simply happened.  However, I should really call it 'water- based mediums' on paper. I find traditional watercolour techniques too restricting and prefer the flexibility of combining it with gouache, inks or whatever I feel like! 
Which kinds of paints do you use and why?
I tend to mix and match these according to what colours or qualities suit the painting so am rather fickle about this. I always use tubes of watercolour because I squeeze out a lot of paint to create big washes and even pour the paint onto the surface sometimes. Pans of colour would not be suitable for this kind of work.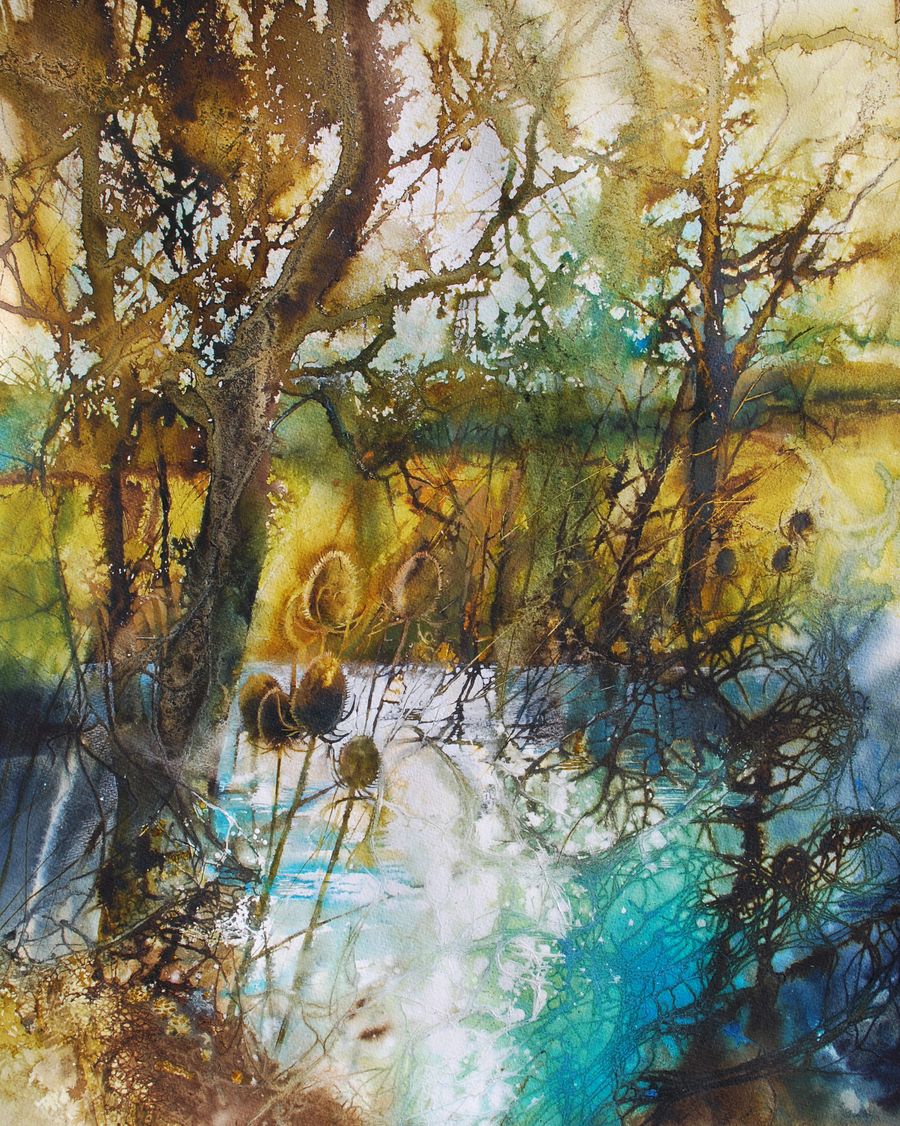 Do you have any advice or tips for artists who are trying to master painting with watercolours?
Be brave! Many students over the years have sought advice from me about how to loosen up their watercolours. To do so you need to let go of the need to stay firmly in control over this temperamental and fluid paint. Let it flow and allow 'accidents' to happen.  Enjoy the marks you make and regard them as experiments. That way you start to experience why and how the paint works. You learn more when you loosen up your thinking.  
What is a day in the life of a professional artist like?
Until a few years ago I was obsessive about painting and working long hours. I was never satisfied with anything I painted and felt that I could only achieve what I needed by constantly pushing myself. I am beginning to learn that my painting flows better and satisfies me more when I spend less time doing it! I have realised how important it is for me both as an artist and person to get out of my studio, live a life, immerse myself in nature, walk, garden and gather the very ideas that feed my creativity. Therefore, I don't have a typical working day – but somehow the work gets done!
How do you begin your paintings? Do you have a set method or does your technique vary from painting to painting?
I am totally random in the way I work. When I find a 'set method' that seems to work in a formulaic way I become bored with it and start looking for something fresh to explore.
Do you have any formal training or are you self-taught?
I did a BA hons degree in illustration at Brighton with tutors such as Raymond Briggs of 'The Snowman'. However, the work I subsequently did as an illustrator bears no resemblance to what I do now. I suppose I could say that most of my fine art painting has been self-taught
How long do you spend on an average painting? What is the longest that you have ever spent on a painting?
It varies tremendously. Sometimes, a small spontaneous watercolour might take half an hour. Alternatively if I am creating a base layer of mono-printing with water-based mediums it might take days to dry followed by days or even weeks of decision making on how to proceed. 
Which painting of yours are you most proud of, or consider a particular favourite? What achievement are you most proud of?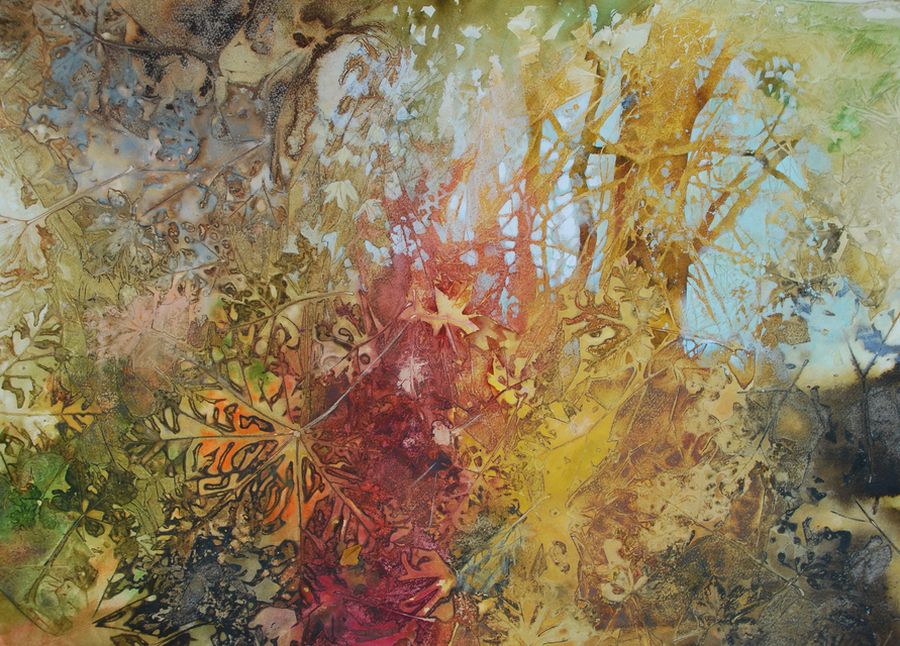 I am really proud of my books. The wonderful comments I have received from other artists saying how much they have helped and inspired them gives me a lot of pleasure.  In terms of a specific paintings it is hard to pick a favourite. However, I did submit a set of watercolours, as a candidate for membership to the Royal Institute of Watercolour Painters (RI) this year, with a hedgerow theme. I am still over the moon to be able to say that I was voted in and made a member of the RI.   I am also a member of the SWA and Arborealist group.   
Can you talk us through your thought process or story behind one of your pieces of art?
It varies a lot as each subject carries a different set of demands. Sometimes the work is quite carefully planned towards a particular aim but at other times I develop a painting out of an abstract beginning. I'll talk you through the second idea, based on the image shown here: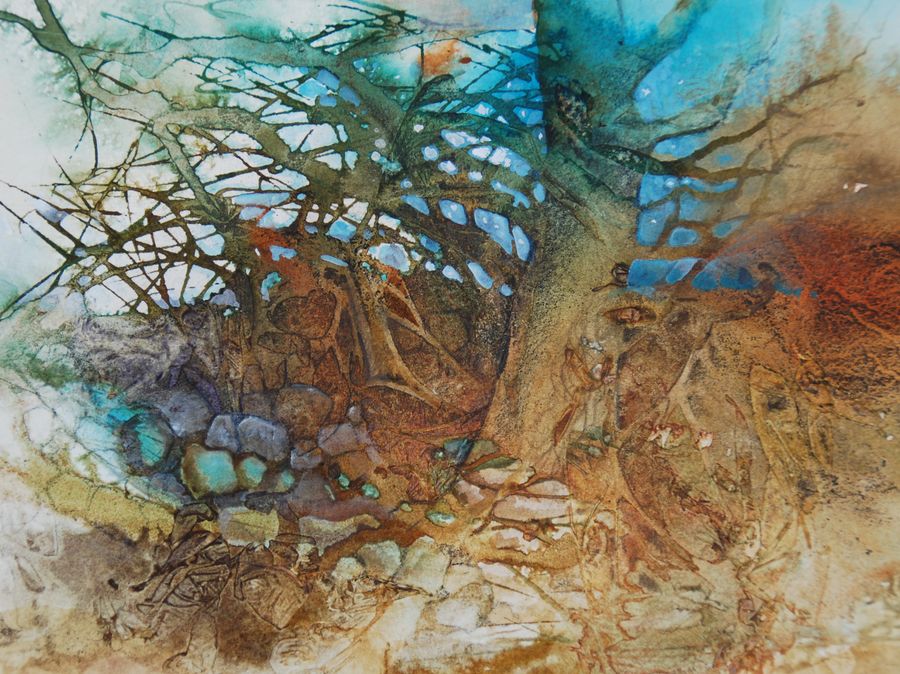 I made marks and washes with the aim of simply exploring the liquid watercolour in a subconscious way, without being aware of any specific plan. The mark making began with a wet into wash of varied colours leaving patches of white. Using a sharp point I dragged some of the colour into a crisscross of lines towards one corner. I made broken shapes by laying cling film into the damp wash.  When this was dry I took time to examine the abstract marks and discover subjects or usable textures. I looked at it from all angles and did not attempt to rush into anything. Eventually I saw that it could be developed into the kind of earthy hedgerow / wall that you find in the West Country. By working into this beginning I changed the patterns into meaningful shapes. By adding, subtracting and modifying the paint, my linear marks eventually metamorphosed into branches and the cling film textures had become the basis for a stone wall.
Which elements of painting do you find the most tricky? Are there any elements that you feel you have yet to master?
 I confess that I still find the whole thing a bit tricky but enjoy the challenge. Sometimes I feel like a complete beginner as if I have never put paint to paper before. Maybe this is what keeps me going. I suppose as we grow older our ideas change and unfold and new aspects of painting become the latest challenge. Currently I feel I need to simplify my work.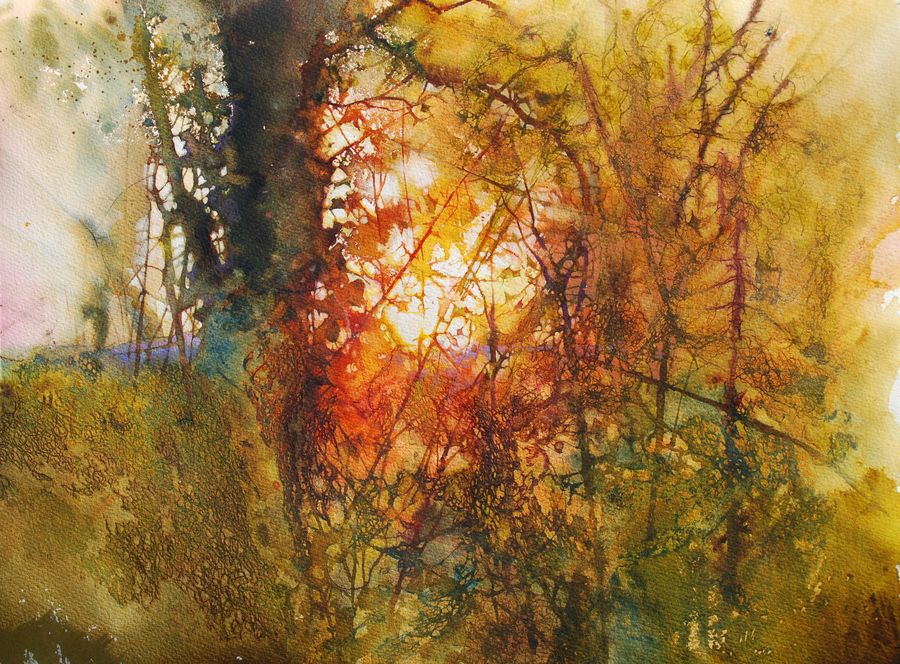 When you are painting, do you prefer to capture fine detail or work in a more abstract manner?
Capturing something about the atmosphere and magic within a subject is more important to me than the reality of it.  I try to achieve this using the abstract qualities of light, colour or texture although the finished result is usually recognisable. The overall effect may appear to be detailed due to the intricacy of some of the textures but it is not 'fine detail' in the usual sense.   I tend to call my style 'Towards abstraction ' and the final chapter of my book 'Ann Blockley's Watercolour Workshop' (Batsford) is based on this idea.
What's your favourite place or person that you have painted? Why?
 I have never painted a person although I have a secret feeling that maybe that is something I would like to try.  I love anywhere that has trees-preferably wild, twisted, hedgerow varieties that lend opportunities for tangled, painterly textures. I especially love the wilder places around UK such as Dartmoor and Exmoor with their variety of landscape, woodland and streams.
What location/landscape/portrait would you love to have the opportunity to paint? Why?
I have travelled so much in recent years and will continue to do so but I am also looking forward to a quieter more contemplative time where I concentrate on the simpler subjects that surround my home and studio and explore them in more depth.  My passion is nature and I have that on my doorstep. 
To see more of Ann Blockley's work visit her website: annblockley.com