Q&A with Artist Jamie Hageman
Jamie Hageman is a self-taught mountain landscape painter from Scotland and has had his work featured in national publications such as Trail Magazine, BMC Summit Magazine and Art of England. He was also a finalist in the 2015 Sky Arts' Landscape Artist of the Year. We caught up with him for a Q&A session earlier this month.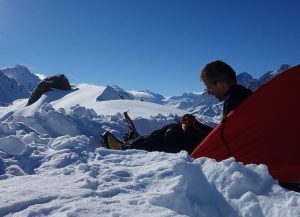 Tell us about which artists influenced your work and how you started as an artist.
I grew up in Lincolnshire, but my Father introduced me to mountains and climbing in North Wales from the age of eleven. Ever since then, I've painted and drawn the mountains I love, initially as a way of reliving past climbs and imagining being there when I was at home, and later to capture the emotions that my photographs weren't yielding. I've been influenced more by mountain climbers and photographers than by artists, so I see mountaineers Chris Bonington and Doug Scott as being my childhood heroes.  Their Himalayan expedition books of the 1970s and '80s were thrilling to me.

What is your favourite medium and why?
My chosen medium is acrylic painting – I've got used to their characteristics over the years, particularly the fast drying time and the need to blend colours quickly.
Do you have any advice or tips for artists who are trying to master landscape painting?
Hints and tips for mountain landscape painting – composition is everything – get the absolute best out of a view by researching and sketching and visualising. Spend time mixing colours to get them just right, and try to account for the darkening of acrylics that occurs when they dry.  Get to know your subject intimately – I often camp out to see the mountains from high viewpoints in all weathers and conditions.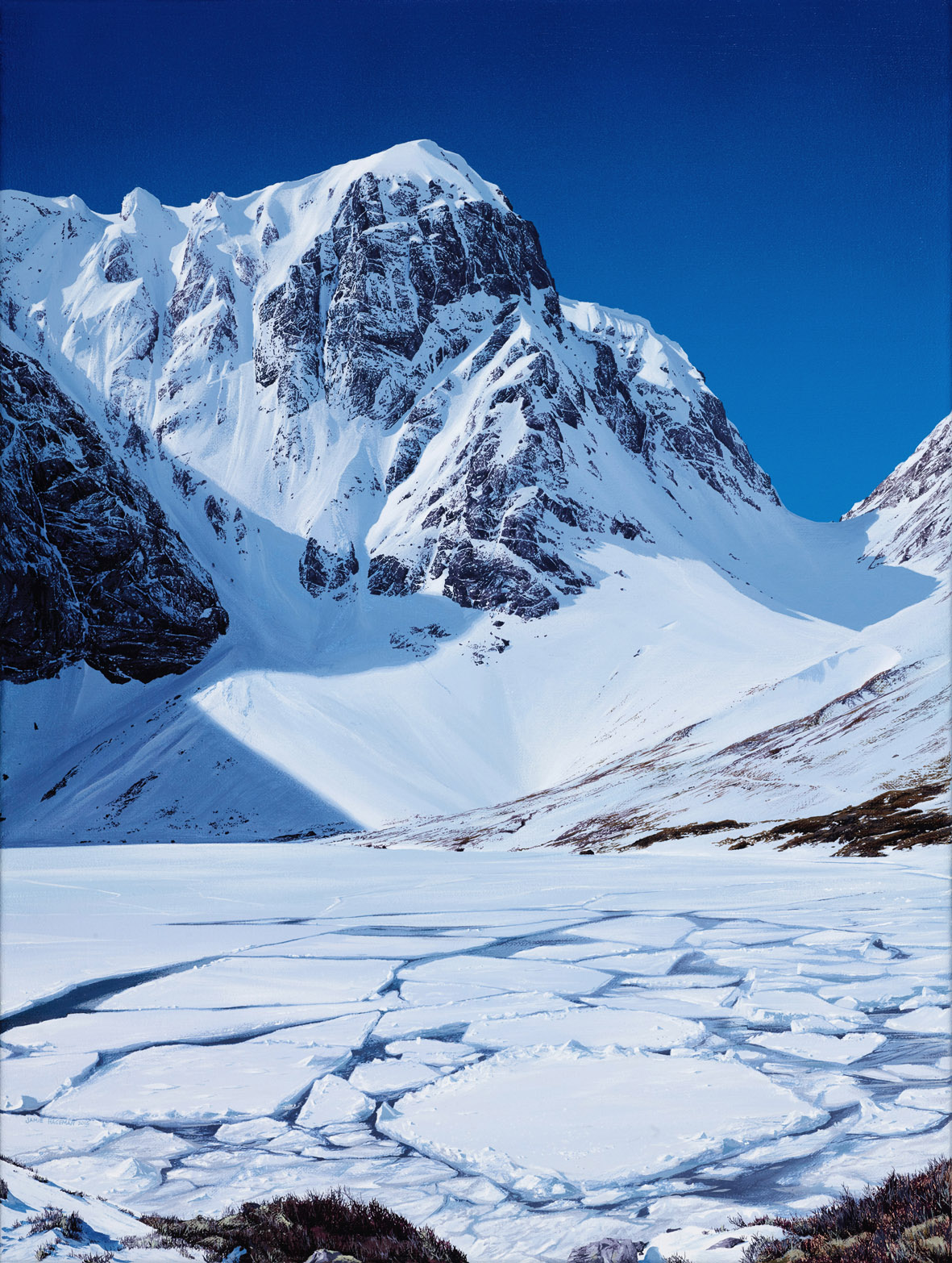 What is a day in the life of a professional artist like?
I have a young Daughter so get up very early to sketch or paint before she wakes up! When I'm totally immersed in a painting, I will paint for weeks on end with complete concentration.  Often after I finish a big painting, I need some time to clear my head and reset before beginning to think about what I will be painting next.  I spend a lot of time in the mountains, always looking around me and exploring possible viewpoints and new painting ideas.
How do you begin your paintings? Do you have a set method or does your technique vary from painting to painting?
My paintings begin with an idea usually stemming from a trip in the mountains where I've seen something special, or a glance at a map that reveals the possibility of a fantastic viewpoint. I will then travel back to the viewpoint, sometimes with my tent to sketch and take photos, all the time visualising what the painting might look like.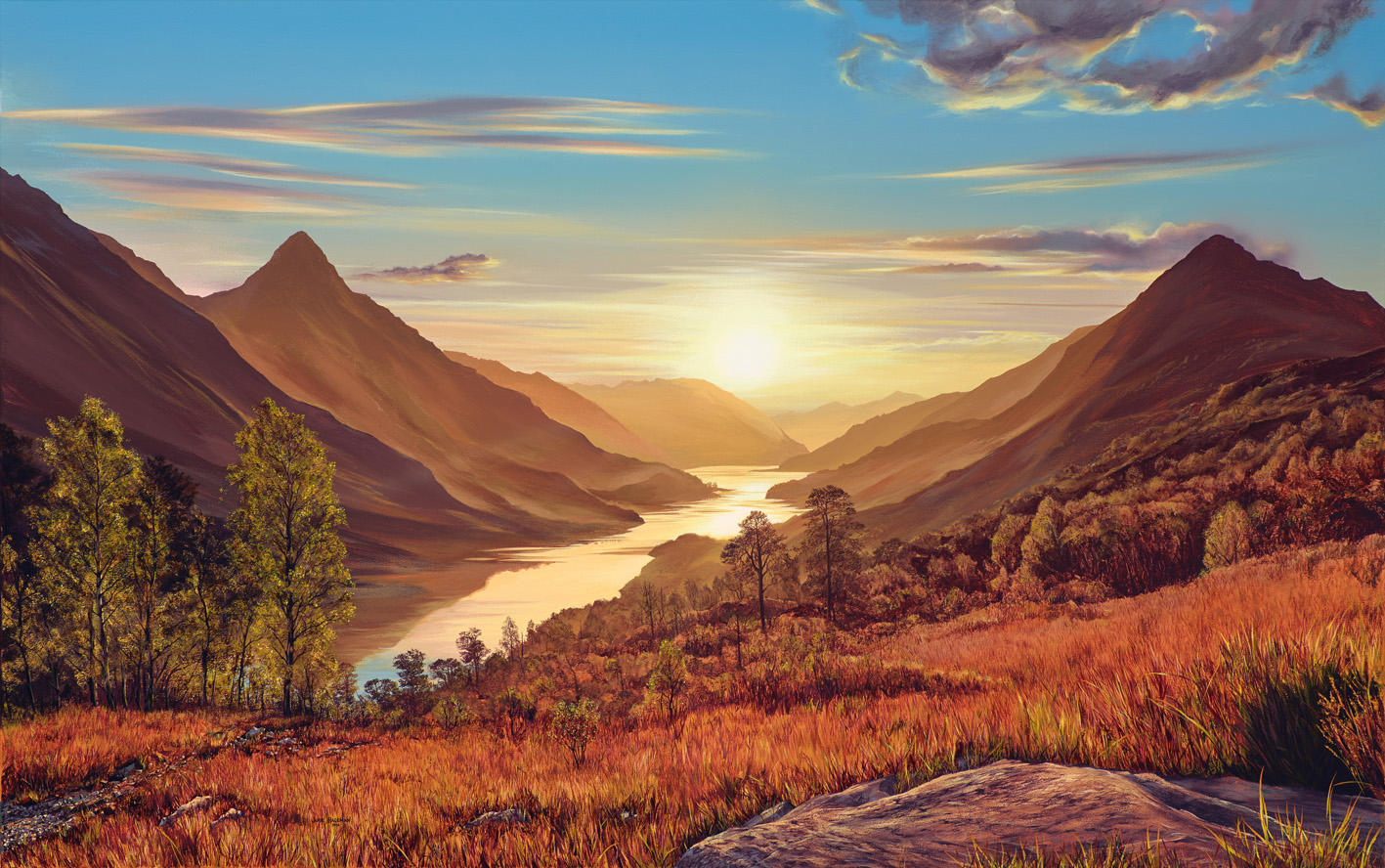 Do you have any formal training or are you self-taught?
I'm self-taught but have a degree in Vehicle Design from Coventry University, so enjoy doodling the odd car now and then!
How long do you spend on an average landscape painting?/What is the longest that you have ever spent on a painting?
I can paint my miniatures in five days, but my biggest canvas – a 2.5m wide Ben Nevis painting I did last year – took me four months of solid work.

Which painting of yours are you most proud of, or consider a particular favourite?
I still think of my painting of Liathach a few years ago as my favourite – everything came together perfectly, including the unlikely viewpoint and reflection.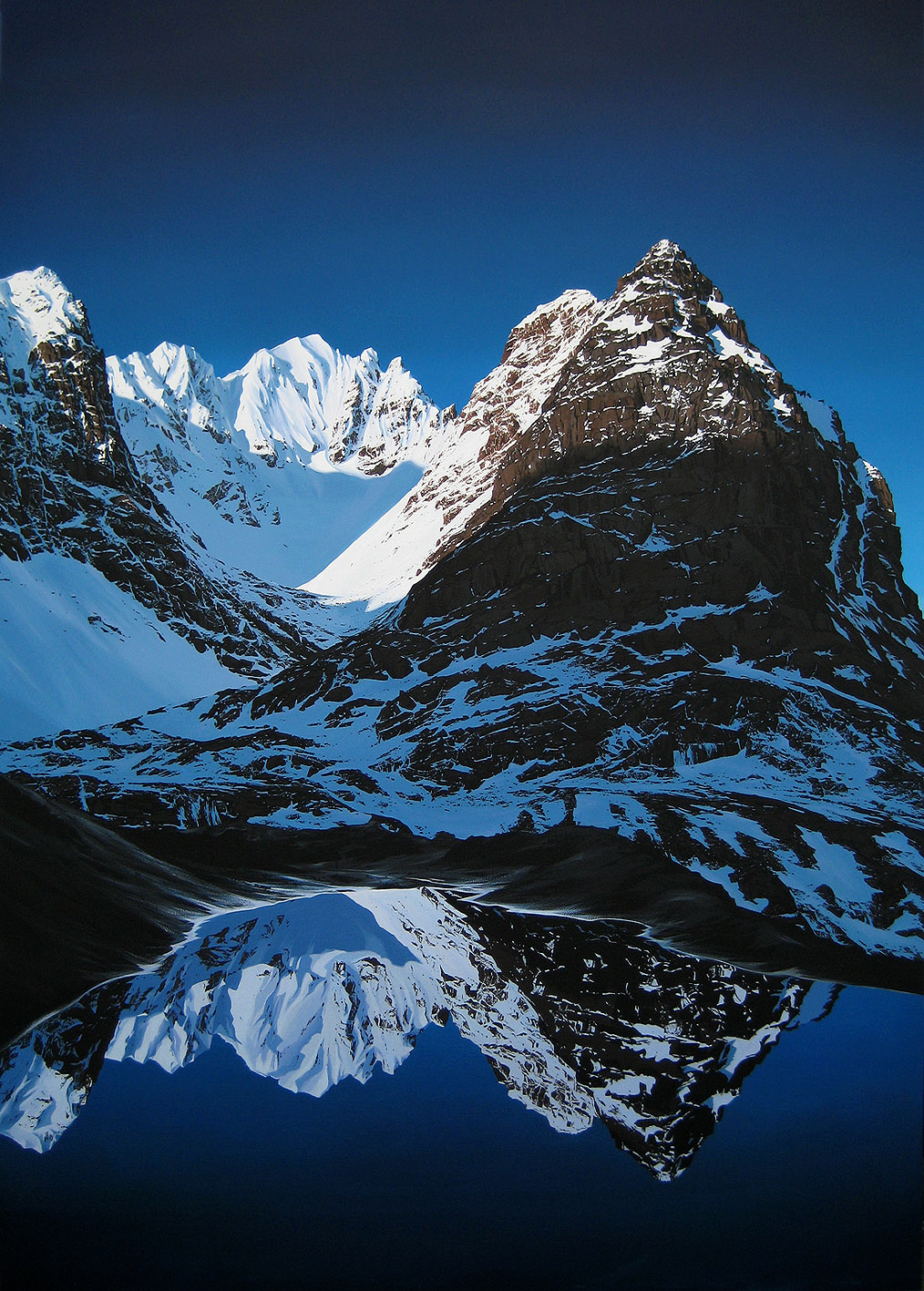 Who are your favourite contemporary and historical influences?
I like to see drama and atmosphere in the mountains and consequently in landscape paintings. I see aspects of contemporary and historical work that I admire, and they can influence details like a particular colour that I use or a compositional idea that I hadn't considered.  Mostly though, I work with my own imagination and draw on all my experience as a mountaineer and artist to forge my own path.
Are there any elements of painting that you feel you have yet to master?
Having never been taught painting, I have had to discover techniques myself. I am still learning and expect to do so for as long as I paint.
When you are painting landscapes do you prefer to capture fine detail or work in a more abstract manner?
The fine detail in snow and rock is wonderful to paint. Contrast that with big blended skies or dark mists – that's what I enjoy most in my work.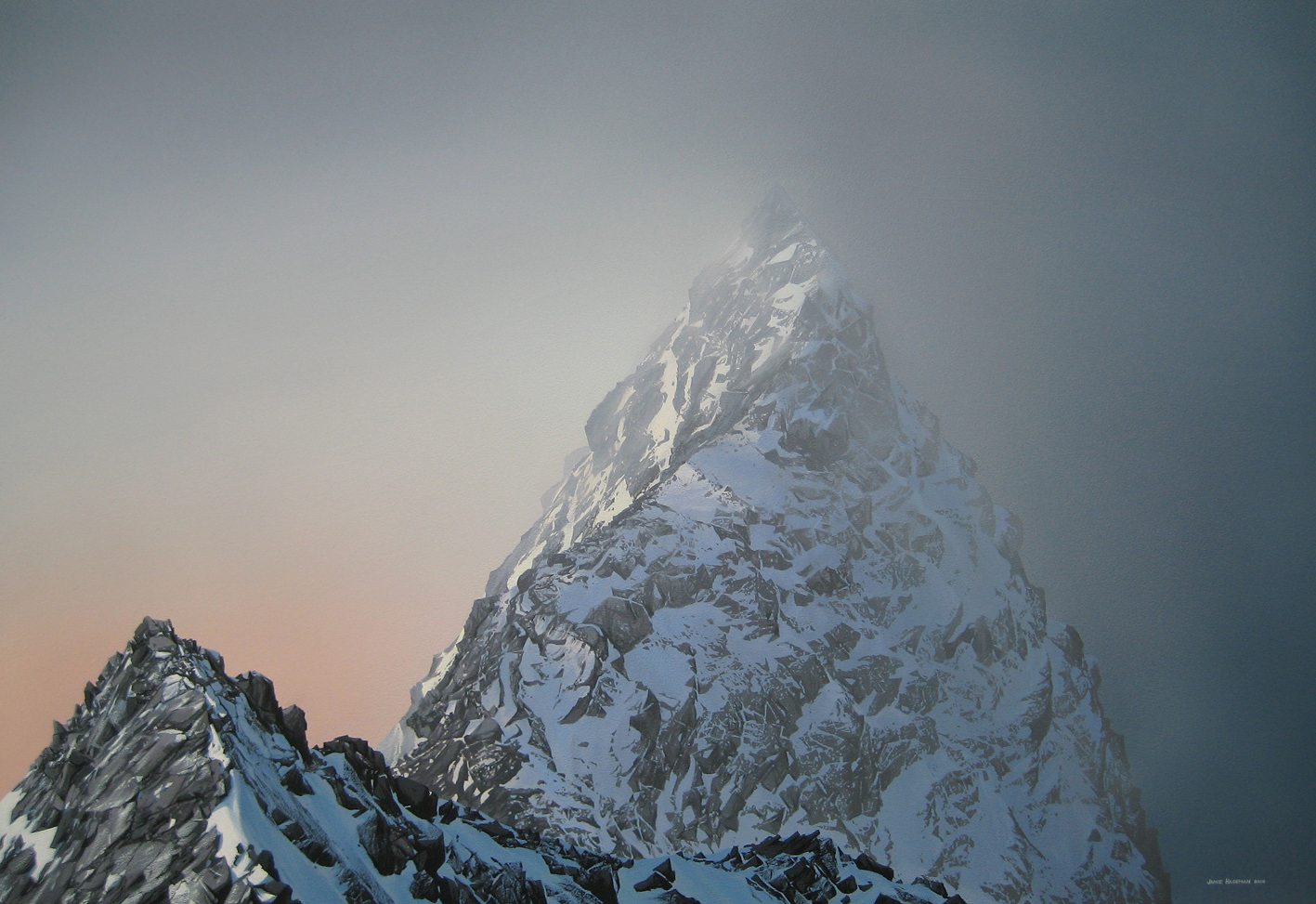 What's your favourite place that you have painted? Why?
My favourite place is probably the great Northeast Buttress on Ben Nevis – a mountain close to where I live, an exciting view I discovered many years ago and something I've painted variations of over the years. I will continue to go back there as each time I see something different, and it's always a thrilling place to spend time with a sketchbook.  As with many mountains in Scotland, Ben Nevis rewards exploration with impressive hidden facets that belie its relatively low altitude.
What location/landscape would you love to have the opportunity to paint? Why?
I've painted big mountains before – New Zealand Alps, European Alps, Pyrenees – but I have a strong desire to see the giants of the Himalaya and the Andes up close. I often dream about what I would make of them, how I would react and what sort of paintings I might produce.  I study maps of those regions so that when I eventually do go, I know where I want to be and what I want to paint.  My ultimate goal is to arrange an expedition to climb a 7000m un-named peak inline with the Northeast Ridge of Everest – giving what I would hope to be an unusual and tremendous view along the entire length of the ridge, right up to the summit.
To see more of Jamie Hageman's work visit his website: www.jamiehageman.com