Q&A with Artist Samira Addo
Samira Addo is a self-taught portrait artist and became the winner of the Sky Arts Portrait Artist of the Year in 2018. We caught up with her for a Q&A session earlier this month.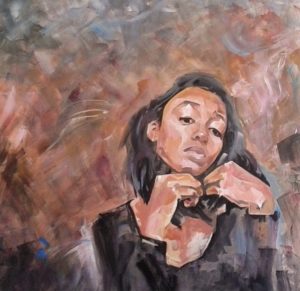 1. Tell us about which artists influenced your work and how you started as an artist.
Artist's such as Edgar Degas, and more recently discovered artist's on Instagram like Ryan Hewett, Jerome Lagarrigue and Kevin Moore have largely influenced my work. I started taking art seriously in 2016 when I decided to rent an art studio, but have always been interested in art at school. The Sky Arts Portrait Artist of the Year has now propelled me into the world of being a full time artist.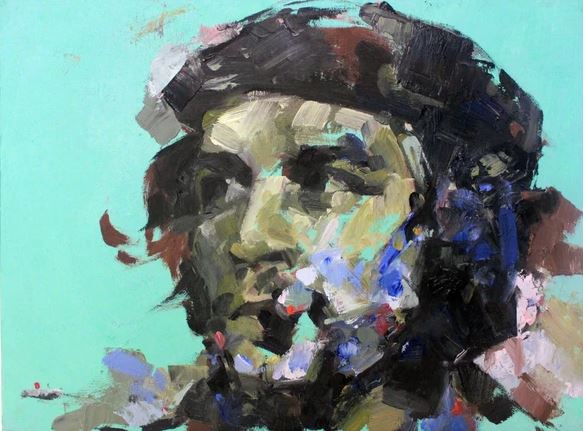 2. What is your favourite medium and why?
Oil paint, as I feel like it has more scope for manipulation – I feel I can experiment more in comparison to acrylic and build texture.
3. Which types of paints do you use and why?
Oil, Winsor and Newton as it's what I started off with and I'm used to.
4. Do you have any advice or tips for artists who are trying to master portrait painting?
This advice is specific to how I approach a portrait painting – it'd be to see a face as shapes and contrasts rather than for the features specifically. Try and get a good sense of what the expression is whilst painting.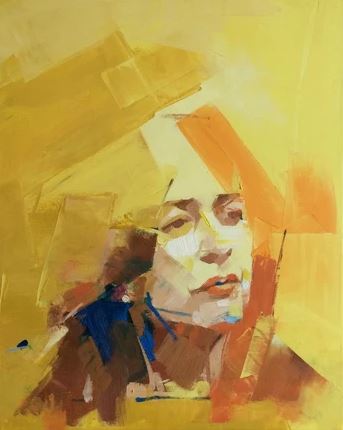 5. What drives you to create a piece of art?
Sometimes it's the need to want to try something new – a new approach or 'effect' and other times it could be related to a personal experience, a country travelled or an expression in a photo.
6. How do you begin your painting? Do you have a set method or does your technique vary from painting to painting?
I tend to start off with painting the background and then sketching the face out with a thin brush. I mark out the darkest areas and then begin layering up to cover what I deem as the important aspects of the face. The colours however are always a work in progress so the colour palette evolves as the painting does.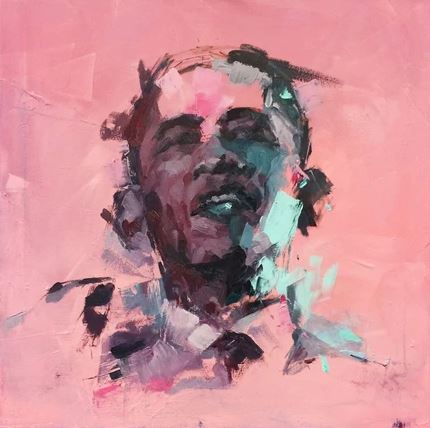 7. Do you have any formal training or are you self-taught?
I am self-taught and have attended a couple of painting masterclasses at The Art Academy in London for some additional training.
8. How long do you spend on an average painting?/What is the longest that you have ever spent on a painting?
Generally a painting could take me 40 to 50 hours depending on how smoothly the process is going. I think the longest could be up to 60 hours.
9. Which painting of yours are you most proud of, or consider a particular favourite? What achievement are you most proud of?
I have quite a lot that I am proud of, but I guess a significant painting to me is the self-portrait which I submitted for the Sky Arts Portrait Artist of the Year. Winning that competition in 2018 also happens to be the achievement I'm most proud of to date.
10. Can you talk us through your thought process or story behind one of your pieces of art?
One of my most recent works is of a lovely Jordanian woman who I'd met when my friends and I were on the beach in Aqaba. I wanted to present her as subtly confident, warm and open but with a quirky edge – as this is how I feel she came across. I thought about how all of these characteristics could be represented through paint application and also what the image itself was telling me.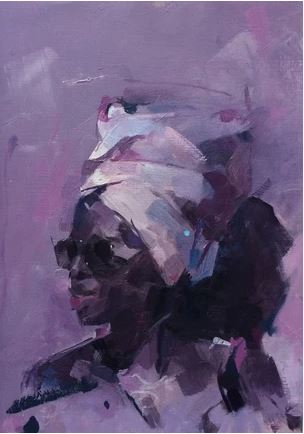 11. Which elements of portrait painting do you find the most difficult? Are there any elements that you feel you have yet to master?
I feel the mouth area is particularly challenging and tends to require more of my energy to get right. Everything is still a work in progress and I'd like to get more efficient with my own process.
12. Whose portrait would you love to have the opportunity to paint? Why?
There are so many, but I'd love to do a portrait of an artist who has inspired me and for them to have it.
To see more of Samira Addo's work visit her website: www.samiraaddo.com