This book is part of the innovative 'Paint Pad Artist' series, and was written by professional artist and tutor Grahame Booth. These books are great for both beginners and more experienced artists as they help guide you through completing a painting step by step; you will be amazed at how quickly you will develop the skills needed to produce a beautiful painting!
The Paint Pad Artist - Watercolour Landscapes book comes complete with six pre-printed linework drawings on artists quality watercolour paper, so you can get painting right away. This book will help you create six scenic paintings and is packed full of useful hints and tips. It will help teach you all the skills you need to be an accomplished watercolour artist.
This painting guide starts with notes on how to achieve the best results on the pre-printed watercolour paper, and how to duplicate the drawings should you wish to use them again. This is followed by a materials section that will help you gather all the paints, brushes and other basic equipment that you will need to start painting. Guidance is also provided that will help you learn general techniques such as holding your brush, colour mixing and framing tips for the final piece.
Each subsequent painting project increases in difficulty, so by the end of the book you will have worked through a variety of new techniques using the hints and tips given along the way.
108 page Hardback with wire-o binding + 6 watercolour paper sheets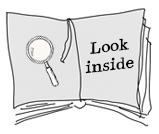 Show more
Painting exclusively in watercolour, Grahame Booth tutors workshops and holiday courses in Ireland and abroad. He is a popular demonstrator for art clubs and his success is reflected in many national and international awards. His work is featured in books, videos and art magazines, including Artist and Illustrators. Grahame is a member of the SAA and is based in Belfast, Northern Ireland. His work is represented in private and public collections including Belfast City Council, Ulster Independent Clinic and the Office of the Mayor of Annapolis, Maryland. He is Past President of the Ulster Watercolour Society.
Grahame works in a relatively loose, traditional style. His subject range is international, and his use of colour, light and shadow are particularly impressive. He is the author of Ready to Paint in 30 Minutes: Street Scenes (Search Press, 2017), and he is a contributing author to Artist's Painting Techniques (DK, 2016).
Show more