This book is packed with 100 brilliant watercolour tips from popular watercolour artist Terry Harrison. These quick, clever tips are easy to follow and are very effective
This pocket book will help you discover Terry Harrison's top tips that will help take the mystery out of watercolour painting! This book covers easy tips for buying and using materials, mixing colours, creating texture and correcting mistakes, as well as for painting skies, fields, trees, water, roofs, winter scenes and much more. Terry demystifies the painting process, reveals his secrets and shows how to produce perfect pictures every time. All these hints & tips are packed into one slim, notebook sized book that will fit perfectly into your kit bag, so it can be easil transported if you're painting on the go. Previously published as 'Terry's Top Tips for Watercolour Artists'.
96 page paperback.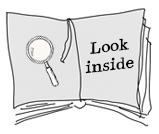 Show more
Terry Harrison grew up in Norfolk, UK. His early art education was basic and he never dreamed that he would one day become an artist. At fifteen, Terry moved to Hampshire and, inspired by his brilliant art teacher, won a place at Farnham Art School at the age of sixteen. After graduating he became a graphic artist but continued to paint in his spare time. In 1984 Terry gave up his job to paint full time and never looked back, teaching and demonstrating his watercolour techniques throughout the world, developing his own range of brushes and paints and writing over 20 best-selling books that have been translated into many languages. Sadly, Terry passed away in 2017 but his legacy lives on. His gift for explaining his methods in an easy and accessible way has encouraged countless people to take up painting, and his beautiful works of art, inspired by the English countryside that he loved, will continue to be enjoyed by people all over the world.
Show more