by Wendy Jelbert
Previously published as the hugely successful Leisure Arts, these Art Handbooks are being reissued in a handy format with beautiful new covers and the same high quality content.
Wendy Jelbert has written a comprehensive, easy-to-follow guide to creating beautiful pictures in acrylics, covering all the basic techniques and more.
Acrylics are versatile and can be used in many different ways; they also have unique qualities and can be painted on to canvas, paper, wood or board. Using a sequence of inspirational pictures and specially commissioned step-by-step photographs, Wendy Jelbert shows how to use this medium to create pure acrylic, scumbling and impasto effects, blended washes, glazes of colour and more.
She takes you through all the stages of creating a painting, from the basic brushwork to final details, illustrating how to capture light and shade, tone and form. Whatever your skill level, you will be able to develop your own style and techniques with this invaluable guide.
Acrylics is a popular medium, especially with beginners
A good basic introduction to acrylics covering all the techniques
Wendy Jelbert has a high profile in this area and is an excellent self-publicist.
48 page paperback.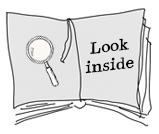 Show more
Wendy Jelbert is a teacher and professional artist who works in pastels, oils, acrylics, inks and watercolours. She enjoys experimenting with different ways of using mixed media and texture and her sometimes unconventional methods often produce surprising and original results.Wendy is a tutor at West Dean College, West Sussex.
Show more
Craft Focus
Feb/Mar 13
Art Handbooks: Painting with Oils; Painting with Pastels; Painting with Watercolours; Painting with Acrylics
Previously published as the hugely successful Leisure Arts, these handbooks have been re-issued in this handy new format with beautiful covers and the same high quality content. All have easy to follow guides to creating beautiful pictures in oils, pastels, watercolours and acrylics with step-by-step photographs. Readers will be painting skies, landscapes, flowers and animals in no time at all. Learn about all the materials you need, how to start, and techniques for handling all four types of paint.
---
Karen Platt Yarnsandfabrics.co.uk/crafts
Oct 12
This is part of a new series from this publisher of Art Handbooks. The books are small and only 48 pages but they pack in plenty of useful information. Wendy shows techniques, step by step paintings and examples of finished work. This is a good introduction to acrylic painting that does not cost the earth.
Show more