by Vic Bearcroft
Vic Bearcroft has been named Winner of the Endangered Species category in the BBC WILDLIFE ARTIST OF THE YEAR 2012 competition for his painting of 'Makaku' which is featured in this book.
Vic shares his love of drawing and painting wild animals, showing how to capture the personality and distinctive features of a variety of creatures.
Using simple steps and plenty of detail, this book shows you how to create beautiful artworks, from drawing the basic shapes through to realising your favourite animals in your preferred medium.
Expert advice on drawing and painting eyes, noses, paws, fur, hooves and horns.
Six step-by-step projects, from tigers to timberwolves, and pandas to chimpanzees.
In-depth instruction in pastels, acrylics, coloured pencils, watercolour, charcoal and more.
Dozens of inspirational pictures.
The author is extremely well-informed on animals; and imparts subtle but vital information on portraying them effectively.
Multiple media makes it accessible to all artists.
Drawing titles are popular.
Animals are a perennial favourite.
128 page paperback.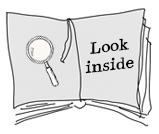 Show more
Vic Bearcroft is a self-taught professional wildlife and pet portrait artist, who specialises in pastel on velour, but also works in pencil, watercolour, coloured pencil, charcoal and acrylic media. Having spent part of his childhood in Kenya, Vic has been drawing animals since he could hold a pencil. Being passionate about wildlife in general, and particularly in wolves, Vic works with a large number of animal welfare and conservation organisations worldwide, donating prints, merchandise and funds.He says: While I consider myself to be a wildlife artist, I prefer to paint close-up intimate portraits of animals as individuals, rather than in landscape settings. My aim is to capture not only the likeness of the subject in my painting, but also the life and soul in its eyes.
REVIEWS
The Artist
Aug 12
Most books about animal painting tend to fall short when it comes to the practicalities of anatomy, texture and mark-making. Vic Bearcroft is sure-footed on these and covers details such as eyes and paws thoroughly. He is also particularly sound (and useful) on how to give skin and fur exactly the right texture. The main topics are cats, ungulates, bears, pachyderms and apes, as good a division as any and one which separates out quite different builds that have different requirements and approaches, to which Vic gives proper attention. You'll probably notice, though, that the author is better at animals than he is at backgrounds, which tend to be a trifle flat.
Show more