by Jim Scullion
Renowned sports artist, Jim Scullion shares his expertise in this practical and inspiring guide to drawing and painting sports figures.
There is advice on basic drawing and painting techniques, using colour and finding inspiration, then Jim gives the reader the warm-up training he uses in his hugely successful art workshops.
The media covered are acrylics, acrylic inks and watercolour, as well as mixed media including soft pastels with acrylics, pastel pencils and coloured pencils, all used with a variety of techniques.
Jim's excellent drawings and paintings bring to life the expert instruction on anatomy, male and female figures, movement, clothing, sports equipment and skin tones. There is advice on capturing expressions and emotion, and on perspective, composition and atmosphere.
Then there are five beautiful step by step demonstrations so that readers can learn for themselves how to capture the passion, excitement and emotion of sports figures in action.
No other book in the market shows how to draw and paint sports figures.
As the world turns its attention to sport in Olympic year, this high profile artist shares his expertise, covering all the basics of drawing, painting and depicting sports heroes and anonymous figures in sporting action.
There are five stunning step by step demonstrations that readers will be able to recreate.
128 page paperback.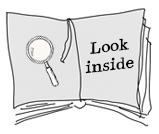 Show more