Invest your portraiture with character and ease with this complete guide to drawing and painting portraits in watercolour, pencil and charcoal, which includes five step-by-step projects and numerous practical techniques.
Portraiture is one of the most rewarding painting disciplines. In this book, experienced portrait artist David Thomas shows that it need not be intimidating. Learn to use watercolour, pencil and charcoal to produce fresh and approachable portraits invested with life and character.
*5 projects (2 charcoal, 3 watercolour)
Popular medium with little competition in this discipline
Approachable and achievable
128 page paperback.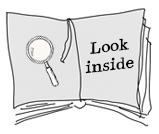 Show more
Karen Platt- yarnsandfabrics.co.uk
If I were to describe this book in one word, it would be fantastic. I love all of it. Portrait painting requires great skill and insight. At some point all artists have a dab at portraits, but it is not easy to master portraying character and quirks of a personality. This book shows you how to paint portraits using different mediums watercolour, pencil and charcoal. It shows clearly how to build your sketches and how to capture character in your artwork. More than that it teaches proportion, backgrounds, pose and much more. There are five step-by-step portrait demonstrations. Youll also find useful information on design, composition and lighting. Special attention is paid to eyes, hands and hair. The front cover says it all really and this book should improve your technique immensely. The book is amply illustrated with Davids admirable work. He shows many individual and group portraits. I am also fascinated by Davids own easel design highly innovative and useful. I am surprised the publisher did not make this a hardback book, it is an absolute classic. If I wanted to master portraiture, I would ask David to teach me. This book is a fine manual of portrait painting. Fabulous. Highly recommended, in fact I cannot recommend it highly enough. Its without doubt the best painting book I have seen for some time.
Show more