This book is packed with 100 brilliant watercolour tips from popular watercolour artist Charles Evans. These quick, clever tips are easy to follow and are very effective
This pocket book will help you discover Charles Evans' top tips that will help take the mystery out of watercolour painting! His tips cover everything from creating depth and introducing harmony to dealing with light and shade and how to create mood and atmosphere. All these hints & tips are packed into one slim, notebook sized book that will fit perfectly into your kit bag, so it can be easil transported if you're painting on the go. Previously published as 'Charlie's Top Tips for Watercolour Artists'.
95 page paperback.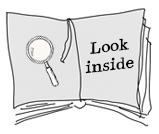 Show more
Charles Evans is one of Britain's leading painters, well-known from his long-running TV series and for his art classes, which are held all over the UK. His exuberant and informal personality is reflected in his paintings, which have a lightness and simplicity that many artists aspire to. Charles lives in Morpeth, Northumberland.
Show more