Beginners Guide to Screen Printing by Erin Lacy contains twelve easy to follow screen coastal and botanical themed printing projects. Lacy's instruction makes screen printing easily accessible to artists of all abilities with projects that demonstrate how to create simple yet beautiful designs. The book includes templates and inspiration on how to design your own screen print motifs.
Screen Printing refers to the process of forcing ink through a screen made of fine material in order to create an image or pattern. The technique has existed for many years, but until recently was accessible to professional artists due to the cost of the materials. As the materials have become more affordable, screen printing has found its way into the mainstream and is now accessible to artists everywhere.
In this book Lacy demonstrates how to create your own screen from an embroidery hoop and sild fabric, and shows how to print on to surfaces like wood, cork and fabric.
122 page Paperback (204x260 mm)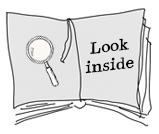 Show more
Erin Lacy traded in her urban roots for walking boots when she moved to open up a print studio in the creative Cornish seaside town of St. Ives (UK) where she currently lives.
Erin trained at, and graduated from, the London College of Fashion, always surrounding herself with the textile world through work and leisure. Erin decided to set up a business to promote printing as a craft, from demonstrating print techniques from her studio to popping up at shows and providing workshops.
From this Erin also found a gap in the market to start producing her own paint range of ready to go hand-mixed printing paints. Pick Pretty Paints evolved purely from having not being able to find a paint medium for all print methods to use around a table or on the go.
Erin has been selected for a number of features to promote print as craft, alongside Kirstie Allsopp's team at Handmade Shows and Fairs across the UK and demonstrating Christmas printing gift wrap ideas on Kirstie's Handmade Christmas TV programme.
Erin aims to show how easy and accessible print can be with the basic tools and techniques to hand. Her Beginner's Guide to Screenprinting will inspire readers to print wherever they may find themselves, and will take a fresh different approach to screen printing to spark new ideas and inspire crafting fun.
Show more
Simply Sewing
Erin Lacy demystifies the art of screen printing, with inspiring photography, beautiful projects and easy-to-follow techniques. You'll learn how to make a screen using an embroidery hoop and silk fabric, print onto different surfaces such as wood, cork and fabric, and create 12 coastal and botanical-themed projects with your printed designs.
Show more