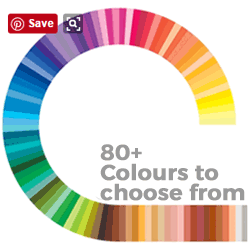 Introducing the new Winsor & Newton Pigment Marker™ – a pen so revolutionary it will change the way you work forever. Using only the highest grade, lightfast, fine art pigments, there are over 80 beautiful colours including 19 shades of grey across four scales to choose from. There's also a unique White Blender that places a limitless palette of tones and hues at your fingertips. This is no ordinary marker. This is creativity without limits.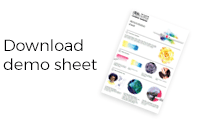 ERGONOMIC DESIGN. AN EXTENSION OF YOU
Sleek. Comfortable. Precise. The new Winsor & Newton Pigment Marker™ performs and feels like no other. With fine and chiselled nibs and an amazingly comfortable, ultra slim profile, you can create with total control.
THE WHITE BLENDER. A NEW WORLD OF POSSIBILITIES

An infinite colour palette, right at your fingertips. Introducing the first-ever White Blender, specifically designed for the Winsor & Newton Pigment Marker™ system. Using white titanium dioxide pigments, this remarkable new pen lets you build, blend and soften colours like never before. Mix tones fluidly and intuitively, creating myriad colours and subtle effects – even on black paper. The possibilities are limitless.
LIGHTFAST COLOURS LASTING 100 YEARS

Your creativity shouldn't fade over time. The Winsor & Newton Pigment Marker™ uses non-fade, fine art pigments instead of dyes, keeping your work fresh and vibrant for a lifetime.
The Winsor & Newton Pigment Marker™ offers up to 100 years of lightfastness under normal gallery conditions.

Traditional dye-based markers fade 50 times faster.
PAPER MADE FOR BLENDING
Winsor & Newton Pigment Marker™ Paper has been specially formulated to provide maximum colour vibrancy and perfect colour mixing. Thanks to the paper's unique coating, colour floats across the surface, giving you unrivalled control without bleeding and the ability to mix and layer.