In the example below, the Voucher code is GIFT. Enter the voucher code in the box as shown in the following image, and then click the Activate Voucher button.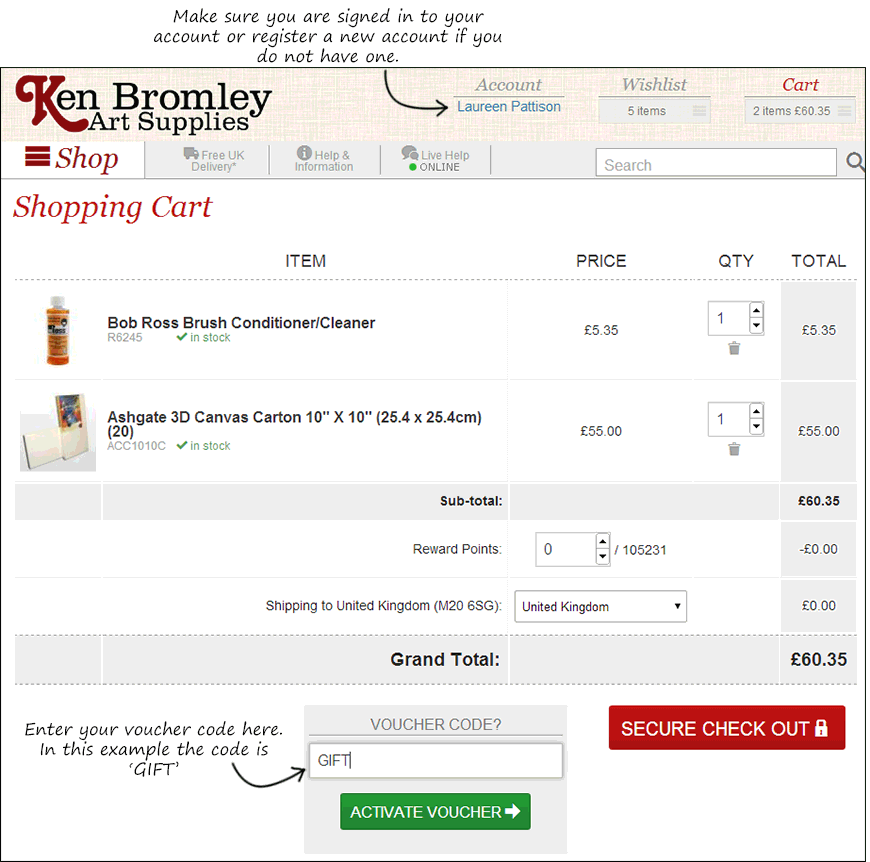 Note that certain voucher codes require that you are logged in to your account. If you do not yet have an account you can create one here.
When the code is activated it will show the active vouchers as shown below. Also, once the conditions of the voucher are met the discount or offer will show at the bottom of your order.
In the example below the voucher entitles the customer to a free gift of a DVD. The free gift is shown at the bottom of the shopping cart.
Please note: When ordering from abroad, shipping is calculated by size and weight of your order. Sometimes a free gift can add extra weight to your order meaning that the shipping cost is more expensive. If you would rather not have the free gift, please untick the box next to it and it will be removed from your order.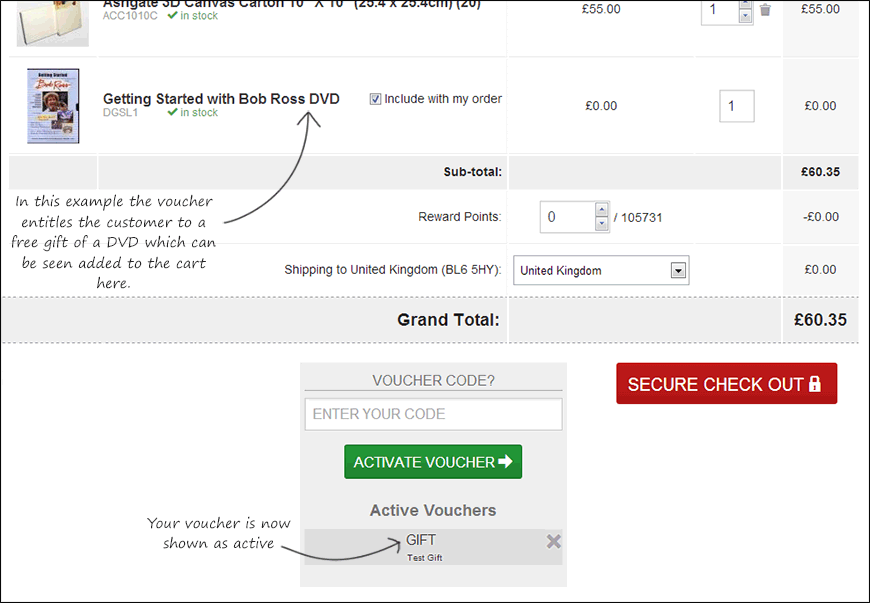 For information on using a Gift Voucher or a voucher which credits your account with points, please see Using Gift Vouchers