When you place your first order, an account will automatically be created for you. In future visits to this site, you will be able to log in using your email address and the password you chose when placing your order. You can also create an account without placing an order, by clicking the "create an account" button under "New to this site" section in "My Account".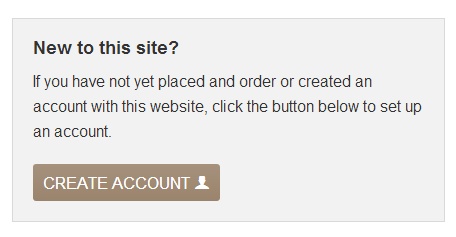 Here you can fill out your name, email address and password of your choice. You can also let us know how you heard about us. You must fill out all the fields.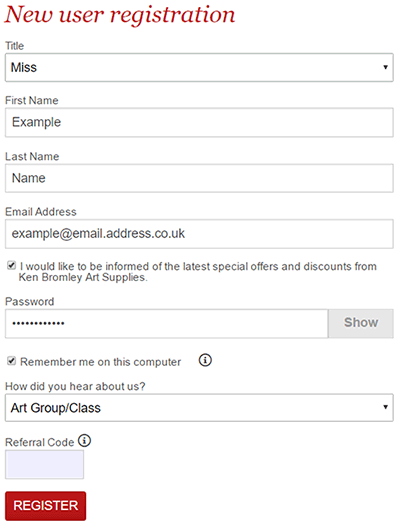 Make sure you choose a password that you will not easily forget, yet which is not easily guessed by someone else. Ideally, your password should be at least 6 characters long, and include a mixture of lower- and uppercase letters and numbers.
If you have been referred by someone they may have given you a code so you can both earn some reward points. If you have a code you can enter it here.
Once you press 'Register' an account will be created for you. From here you can either go to your account area or go to the online store to continue shopping. You can either go to My Account > Edit My Details to fill out your address details, or just fill them out as you go through the checkout when you place your first order.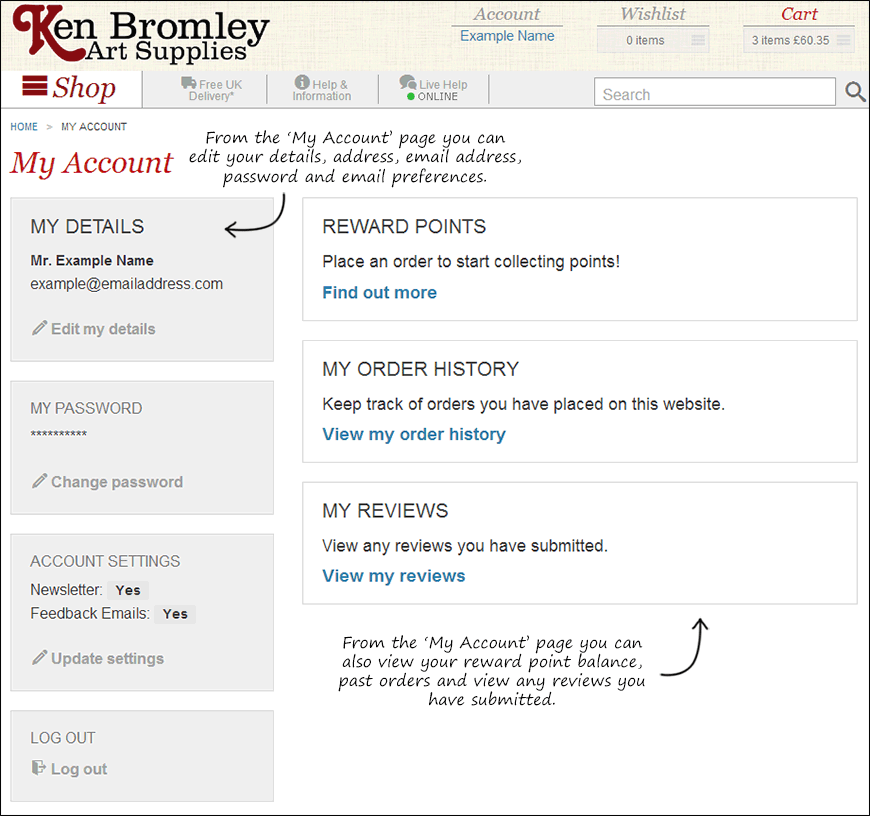 Once your account has been created, your personal details will be automatically filled out for you the next time you shop with us, saving you time and effort (for security reasons, we do not store your payment details). You will also be able to take advantage of great features like Order History, Wishlist and Reward Points (see seperate topics for more info).
When logging in, you can select "Remember me on this computer". Doing so means that you will automatically be logged in everytime you visit this site from that particular computer. If you are browsing from your home personal computer, then it is recommended that you use this option.
When you are logged in, you can change your personal details and password at any time from the "My Account" area.