Procolour pencils are the latest addition to Derwent's professional range, and offer coloured pencil artist the perfect combination of a strong point and smooth laydown. The unique formulation within each Procolour pencil promises a clean finish every time.
Combining the best of the Artists' and Coloursoft ranges, these highly pigmented pencils have a texture that applies smoothly like an oil-based pencil but with the covering power of wax. Their durable, sharp point allows for drawing even the finest of detail with lasting precision, while minimal dusting means that your work will remain clean and smudge-free.
> Shop for Derwent Procolour Coloured Pencils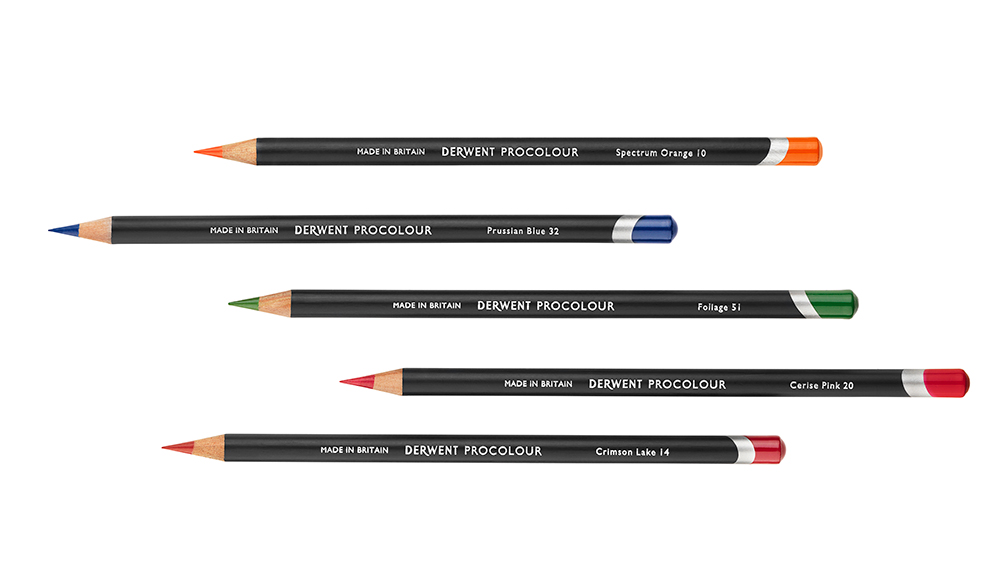 Procolour pencils have been praised by professionals for their vibrant and smooth colours, strong point, layering abilities and bright tones on a wide range of artists' papers. These pencils can also achieve beautiful blended results with a range of accessories and mediums, including Derwent Blender Pens and Derwent Paper Stumps.
Now available individually in 72 colours our in assorted tin sets, wooden sets or in a Pencil Wrap Set of 24 Pencils. All colours from the range are vegan friendly. For further information on lightfastness view the colour chart below or click the following link to download a copy of the Derwent Procolour Pencil Colour Chart.