EXTRA-FINE DRY PASTELS IN A CONVENIENT WOODEN CASING
The creation of the Caran d'Ache Pastel Pencil has been informed by the exclusive practice of pastel painters to provide the wide range of effects to meet the most demanding standards. The pastel painters area of experise, reserved only for those initated into it's circle, was the subject of intense research by the Maison Caran d'Ache colour workshops. The fruit of this research was the introduction of an extremely wide range of 84 stunning colours presented in both a stick and pencil format, that provide exceptional blending and coverage.
Pastel Demonstration by Mary Herbert
Caran d'Ache were keen to perfect this precious medium and so followed the advice of its masters to provide a pastel with the optimum working properties. In following this advice they have created an extra-fine, highly concentrated pigment with wonderful luminosity and excellent covering power along with exceptional lightfastness.
Each pastel pencil has a large 4.7mm wide lead which deposits colour smoothly in precise lines, and is resistant to smudging. The rounded hexagonal barrel of the pencil makes it very comfortable to hold, and guarantees ease of use when laying down large swathes of colour and adding precise details. The delicate lead of the pastel pencils requires the use of cutter.
Available in tinned sets of 12, 20 and 40 pencils and a wooden box set of all 84 colours. A full colour chart can be downloaded here.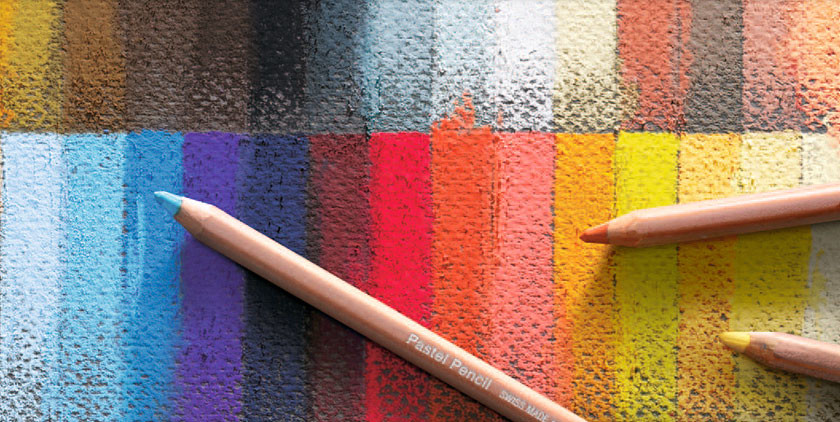 Specifications:
84 colours available in a number of sets.
Generous shading, high pigment concentration for rich and vibrant colours, powerful coverage.
Type: Dry pastel pencils, rounded hexagonal barrel, matt casing matches the colour of the lead, colour number indicated
Lead: Large lead. Diameter : 4.7 mm. Resistant tip. Rich texture adheres to the medium, smooth to apply and generous blending.
Exceptional light resistance (Standard Blue Wool Scale – between *** and *****)
Premium FSC certified cedar wood
ASTM D4236 compliant
Long matt cap with exactly the same colour as the pastel lead.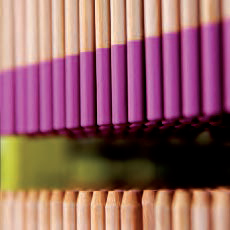 Pure colours, ultra-fine pigments.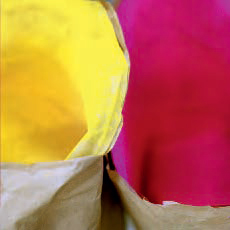 Large (Ø 4.7 mm) resistant lead, best sharpened with sharp blade.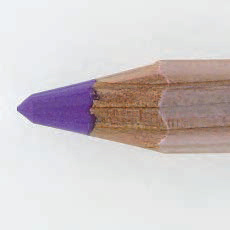 SWISS MADE
The Pastel Pencils + Cubes range is designed and manufactured in the Geneva workshops of Caran d'Ache, in line with eco-friendly standards and certifications and according to the Swiss Made quality label.