After extensive research & development, we are proud to introduce our new collection: Derwent Lightfast pencils. Derwent's first oil-based coloured pencil, 100% lightfast and with a smooth texture that is a real joy to work with. Try them for yourself: it's the best Derwent pencil range yet!
Derwent Lightfast Coloured Pencils are a 100% oil-based pencil. This product was created after much research and development, and provides pencil artists with a lightfast drawing and colouring tool with a smooth texture. The pencils' core is thick and gives dense colour application, resulting in the most vibrant colour. Their smooth and creamy texture allows for effortless colour laydown, and they can even be used with oil mediums like turpentine to give a painterly effect when dissolved.
The revolutionary colour core of these pencils is manufactured from ingredients that resist colour change, so your work will remain as bright as ever and will not fade for up to 100 years under museum conditions. All colours comply with international lightfast testing standard, ASTM D-6901, and tested in Arizona, US.
> Shop for Derwent Lightfast Coloured Pencils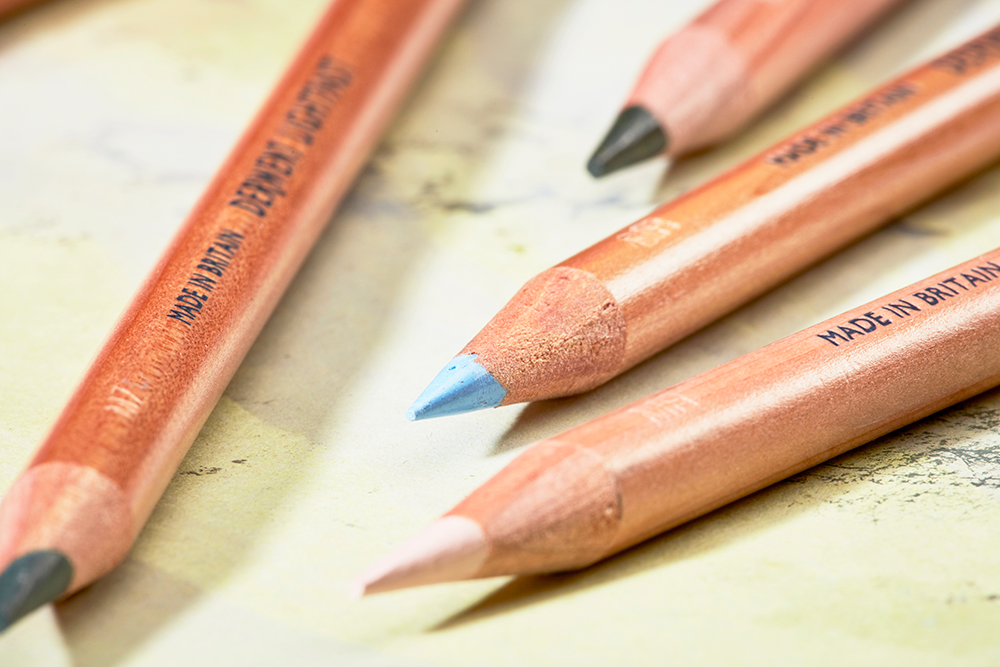 Product Features
100% lightfast, complying with ASTM D-6901 and Blue Wool Scale ISO 105
Oil-based coloured pencils
Compatible with oil mediums
Strong point for detailed drawing
Available in 36 vivid and opaque colours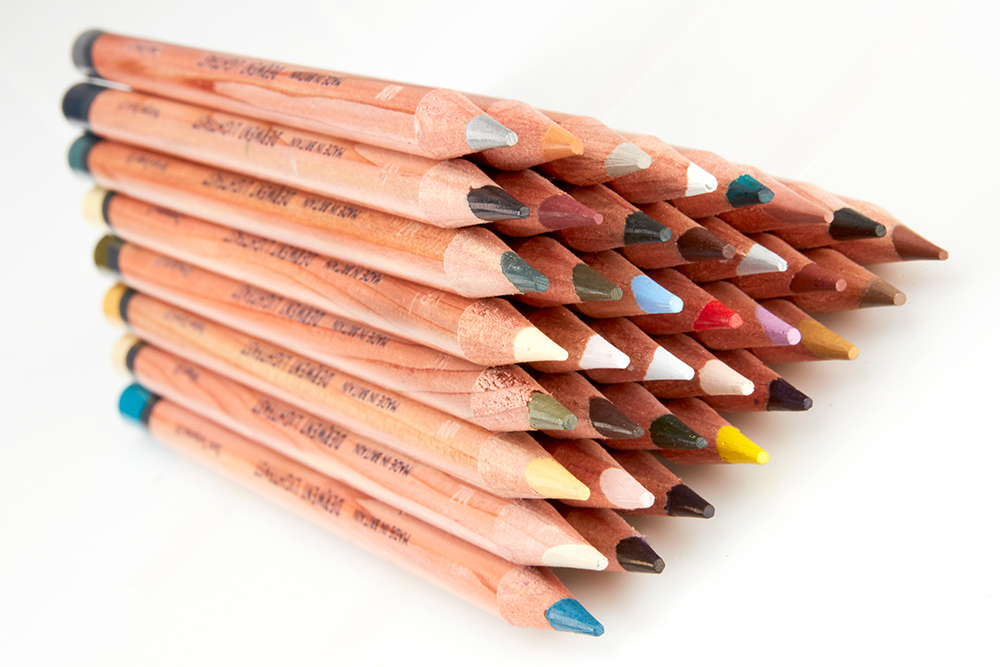 Now available in tins of 12 and 24. You can see the colours included in both of the sets by viewing the colour chart below or you can download a pdf copy of the Derwent Lightfast Pencil Colour Chart by clicking the underlined link.