Highlighting Parts of the Spectrum
Professional Water Colour offers a wide and unique range of 96 colours. Within this, every artist forms their own personal palette to suit their needs. However, there are a number of common techniques of interest to many artists. Thanks to the advancements in Professional Water Colour we are now able to offer a full spectrum of colours to suit each of the following techniques:
Transparency
Artists can now enjoy a full spectrum of completely transparent, bright, lightfastcolours which can be used in multiple glazes. These are listed below:
Transparent Colours: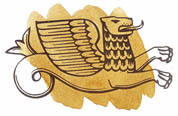 Winsor Lemon
Winsor Yellow
Aureolin
Transparent Yellow
New Gamboge
Winsor Yellow Deep
Indian Yellow
Scarlet Lake
Winsor Red
Rose Doré
Quinacridone Red
Permanent Alizarin
Crimson
Alizarin Crimson
Permanent Carmine
Permanent Rose
Rose Madder Genuine
Opera Rose
Quinacridone Magenta
Permanent Magenta
Cobalt Violet
Permanent Mauve
Ultramarine Violet
Winsor Violet (Dioxazine)
Indanthrene Blue
Cobalt Blue Deep
French Ultramarine
Ultramarine (Green Shade)

Cobalt Blue
Winsor Blue (Red Shade)
Antwerp Blue
Prussian Blue
Winsor Blue (Green Shade)
Phthalo Turquoise
Winsor Green (Blue Shade)
Viridian
Winsor Green (Yellow Shade)
Terre Verte
Perylene Green
Hooker's Greeen
Permanent Sap Green
Olive Green
Terre Verte (Yellow Shade)
Green Gold
Raw Sienna
Gold Ochre
Quinacridone Gold
Brown Ochre
Burnt Sienna
Brown Madder
Perylene Maroon
Perylene Violet
Raw Umber
Burnt Umber
Vandyke Brown
Opacity
A full spectrum of opaque colours are also available which cover well and can changethe tone of a picture. These are listed below:
Opaque Colours:
Lemon Yellow (Nickle Titanate)
Bismuth Yellow
Cadmium Lemon
Lemon Yellow Deep
Cadmium Yellow Pale
Turner's Yellow
Cadmium Yellow
Cadmium Yellow Deep
Cadmium Orange
Winsor Orange
Winsor Orange (Red Shade)
Cadmium Scarlet
Cadmium Red
Cadmium Red Deep
Winsor Red Deep
Cerulean Blue (Red Shade)
Cerulean Blue
Manganese Blue Hue
Cobalt Turquoise Light
Cobalt Turquoise
Cobalt Green

Oxide of Chromium
Naples Yellow
Naples Yellow Deep
Yellow Ochre Light
Yellow Ochre
Magnesium Brown
Light Red
Venetian Red
Indian Red
Potter's Pink
Caput Mortuum Violet
Sepia
Indigo
Payne's Gray
Neutral Tint
Ivory Black
Lamp Black
Mars Black
Davy's Gray
Chinese White
Titanium White (Opaque White)
Granulation
Granulation brings visual texture to paintings and the range of granulating colourslisted below has never been larger.
Granulating Colours:
Lemon Yellow (Nickle Titanate)
Lemon Yellow Deep
Cadmium Red
Cadmium Red Deep
Rose Madder Genuine Cobalt Violet
Permanent Mauve
Ultramarine Violet
Cobalt Blue Deep
French Utramarine
Cobalt Blue
Cerulean Blue (Red Shade)
Cerulean Blue
Manganese Blue Hue

Cobalt Turquoise Light
Cobalt Green
Viridian
Oxide of Chromium
Terre Verte
Terre Verte (Yellow Shade)
Raw Sienna
Brown Ochre
Magnesium Brown
Potter's Pink
Caput Mortuum Violet
Raw Umber
Ivory Black
Mars Black
Davy's Gray
Colour Bias
The relative value of colour bias within your palette affects the mixtures you can achieve and artists have often requested "warm" palettes. These are listed below:
Warm Colours:
Cadmium Yellow Pale
Turner's Yellow
New Gamboge
Cadmium Yellow
Winsor Yellow Deep
Indian Yellow
Cadmium Yellow Deep
Cadmium Orange
Winsor Orange
Winsor Orange (Red Shade)
Cadmium Scarlet
Scarlet Lake
Cadmium Red
Winsor Red
Rose Doré
Quinacridone Red
Opera Rose
Quinacridone Magenta
Permanent Magenta
Cobalt Violet
Permanent Mauve
Winsor Violet (Dioxazine) Cobalt Blue Deep
French Ultramarine

Ultramarine (Green Shade)
Winsor Blue (Red Shade)
Cerulean Blue (Red Shade)
Winsor Green (Yellow Shade)
Oxide of Chromium
Yellow Ochre Light
Yellow Ochre
Gold Ochre
Quinacridone Gold
Brown Ochre
Magnesium Brown
Burnt Sienna
Light Red
Venetian Red
Brown Madder
Potter's Pink
Perylene Maroon
Perylene Violet
Caput Mortuum Violet
Burnt Umber
Vandyke Brown
Sepia
Titanium White (Opaque White)
Cool Colours:
Lemon Yellow (Nickel Titanate)
Bismuth Yellow
Cadmium Lemon
Winsor Lemon
Lemon Yellow Deep
Transparent Yellow
Winsor Red Deep
Permanent Alizarin
Crimson
Alizarin Crimson
Permanent Carmine
Permanent Rose
Rose Madder Genuine
Indanthrene Blue
Cobalt Blue
Antwerp Blue
Prussian Blue
Winsor Blue (Green Shade)
Cerulean Blue

Phthalo Turquoise
Winsor Green (Blue Shade)
Terre Verte
Perylene Green
Permanent Sap Green
Olive Green
Terre Verte (Yellow Shade)
Green Gold
Raw Sienna
Indian Red
Raw Umber
Indigo
Payne's Gray
Neutral Tint
Ivory Black
Lamp Black
Mars Black
Davy's Gray
Chinese White