NEW Liquitex Acrylic Gouache - Achieve the most intense colours in a flat, matte effect. No brush strokes. No cracks. No need to dilute. Superb fluidity and application. All with a permanent, water-resistant finish when dry...
Introducing Liquitex Acrylic Gouache. Perfect for fine art, design and illustration, layering, solid colour blocking and mixed media, in a spectrum of 50 intermixable colours.
Liquitex have used their innovation to reimagine traditional gouache, to bring you a brand new gouache paint with the added benefits of acrylic.
Read more about Liquitex Acrylic Gouache on our blog.
FULLY INTERMIXABLE WITH ALL LIQUITEX PRODUCTS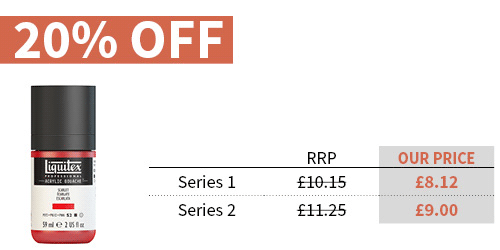 Show more