Soft Body Artist Colour, previously referred to as Medium Viscosity, was the original Liquitex acrylic formulation first made in 1956. The creamy smooth, pre-filtered consistency ensures good coverage, even-leveling and superb results in a variety of applications and techniques.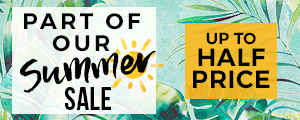 SOFT BODY TUBES ARE NOW DISCONTINUED. A NEW EXTENDED RANGE OF 100 COLOURS IS NOW AVAILABLE IN 59ML BOTLES HERE
Show more
• Extremely versatile formulation for most fine art and decorative art techniques
• Retains little or no brush marks
• Ideal for flat, large area coverage and fine line detail
Soft Body Titanium White and Ivory Black are also available in larger 237ml jars.
Show more