The Magic of Michelangelo
Where it all began
Considered by many to be the greatest artist of all time, the great Michelangelo di Lodovico Buonarroti Simoni was born on March 6th, 1475 in a town just outside Florence. The family moved into the city shortly after Michelangelo was born and his mother died when he was just six-years old. Since art was considered to be beneath the family's social status, it took Michelangelo a long time to convince his father to let him paint.
Commissioned to Domenico Ghirlandaio, the city's most prolific painter, when he was 13 years old, the young artist only completed one year of his three-year tenure, believing he had learnt all he needed in that time. Shortly after, he became friends with the ruler of Florence, who inspired the boy with his collection of ancient roman sculptures.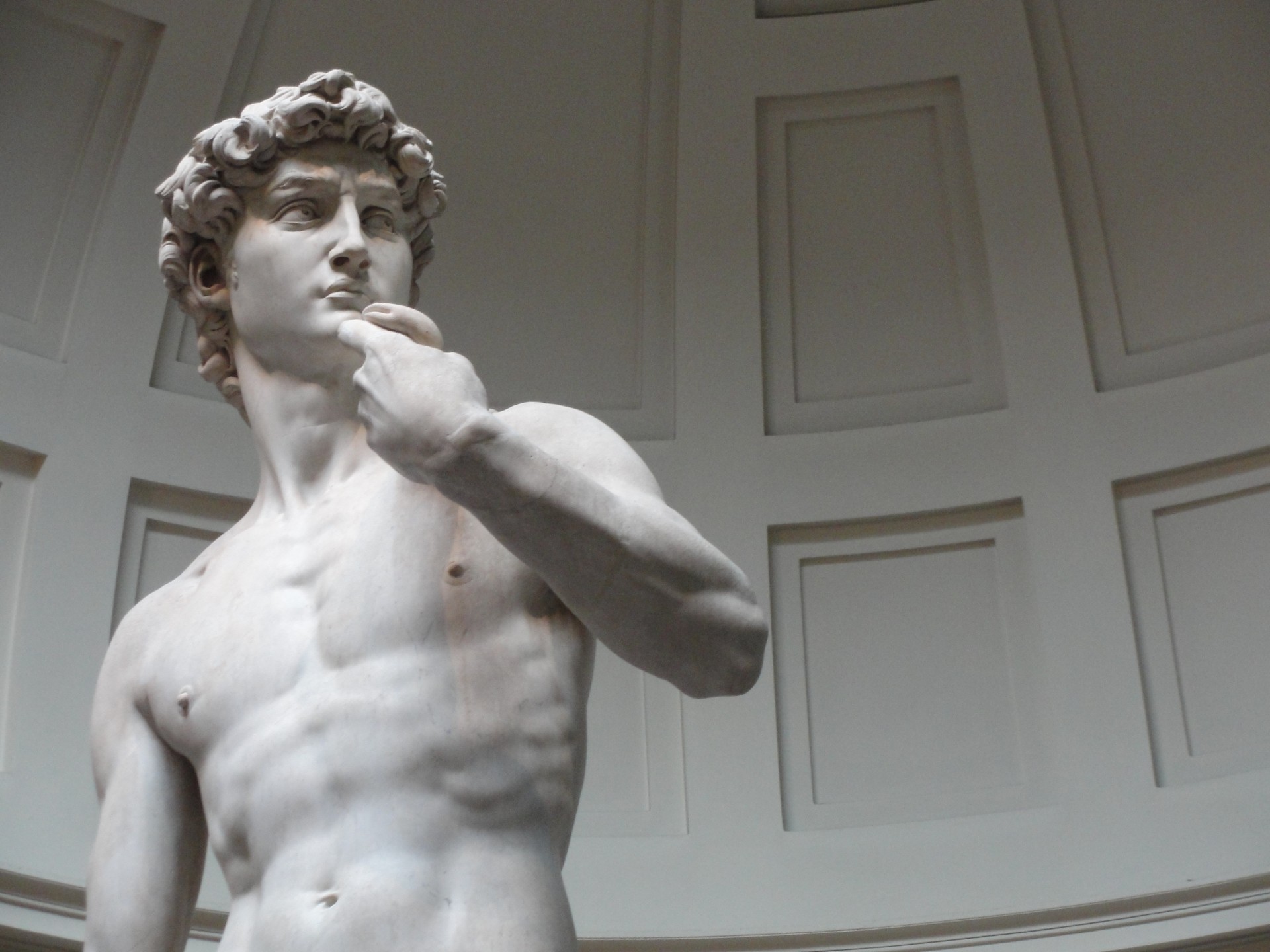 Early career
Michelangelo is often credited for his work as a sculptor, and indeed, this made up a large portion of his career, particularly in the early stages with creations such as Pieta and David. But he was also a distinguished painter, although many of his pieces were left unfinished as he flitted between Italian cities and projects. The pieces he did finish have now become some of the most famous masterpieces in the world.
The Sistine Chapel
Commissioned by Pope Julius II to decorate the ceiling of the Sistine Chapel in 1508, this incredible work of art took four years to complete and remains one of the most impressive tourist attractions in Italy today.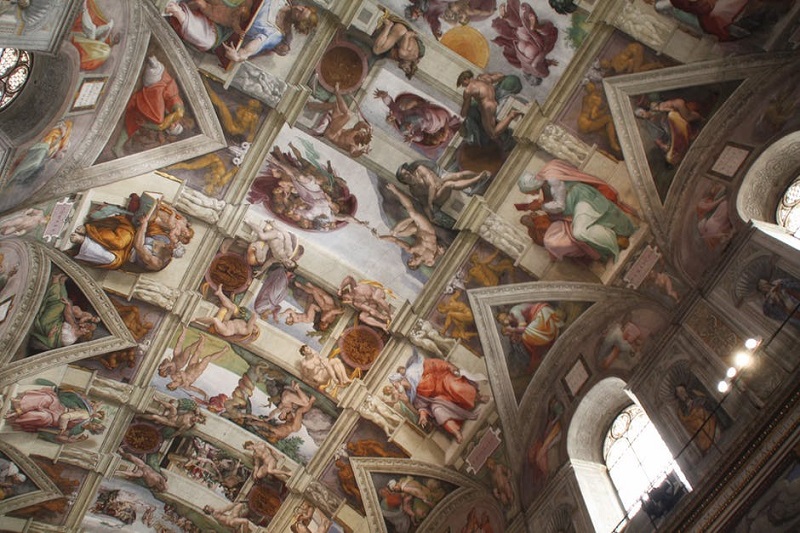 The Sistine Chapel is arguably the most important building in the Catholic faith, based in Vatican City and being the base for the Pope, as well as the place where the cardinals gather to elect a new pope when the time comes. It was just as important then and Michelangelo's commission came after a string of other artists had decorated the walls with Christian frescos.
When he was hired, he was not known for his work as a painter, but he rose to the challenge, adorning the ceiling with a number of biblical scenes. He started out with the help of various assistants but fired them all and started again on his own, after being disappointed with their work.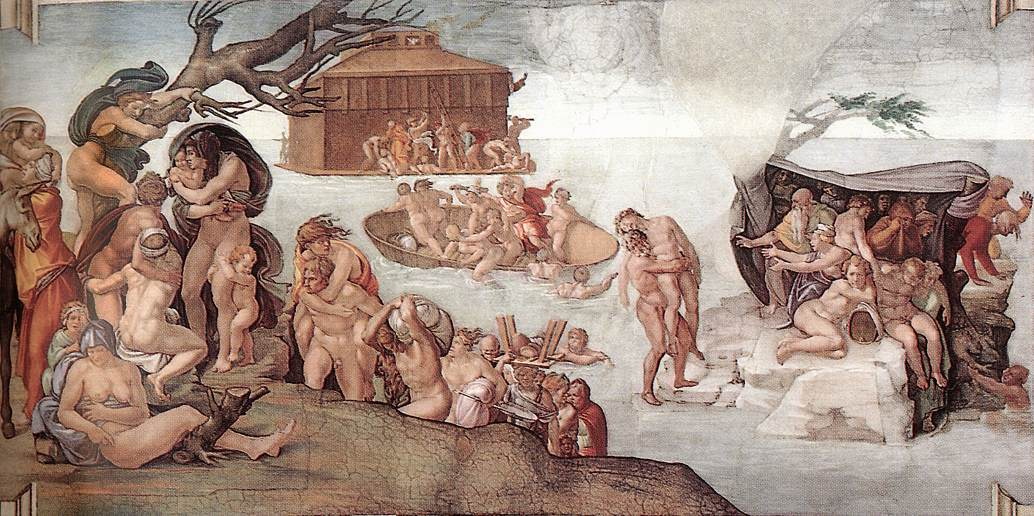 He started with the image of Noah and the Flood, but upon completion, he realised that the characters within the fresco were too small for a ceiling image. Visitors to the chapel will notice that the characters in the following scenes are slightly larger to make it easier to view.
Michelangelo framed each image by painting architectural pillars and statues in a greyish colour, making it look as though there are actual concrete fixtures around the pictures. The impressive undertaking took its toll on the artist, who, at 37 years old, was emotionally and physically drained by the huge project.
Last Judgement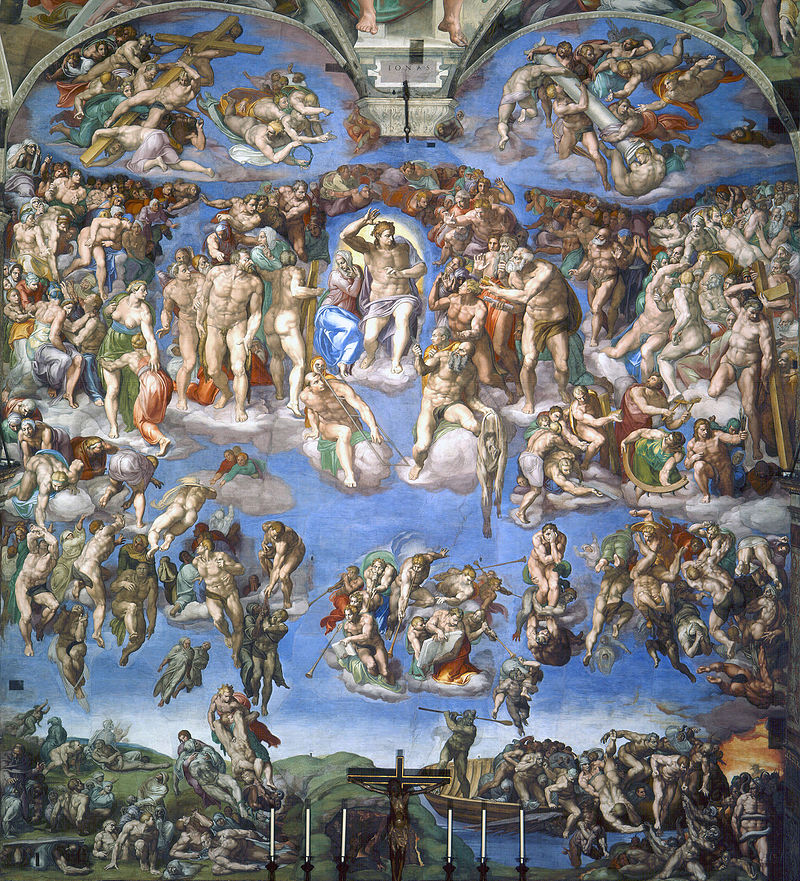 Despite this, Michelangelo agreed to return to the Sistine Chapel in 1536 to paint a new fresco on the wall. Having moved backwards and forwards between Rome and Florence throughout his life, this was when he finally settled in Rome.
The Last Judgement design was not immediately adored in the same way as the ceiling, since many felt that the nude images were inappropriate for the religious setting.
The painting, which featured Christ directing angels to send people to either heaven or hell, was adjusted to portray himself as St Bartholomew being flayed by one of his critics, depicted as the devil.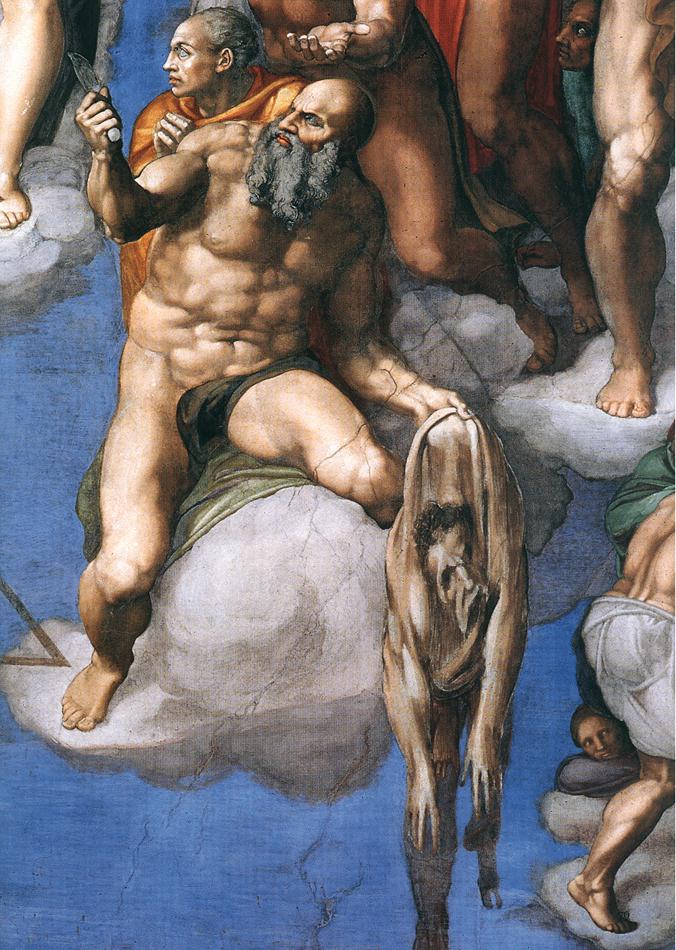 Some recent art historians believe that the fresco was inspired by Michelangelo's visits to bathhouses and gay brothels, with many believing that he was homosexual himself, since he seemed to have a fascination with the male body.
Indeed, he had few meaningful relationships with women and never married. As a devout Catholic, especially in later life, to act on homosexual thoughts would have been considered a sin.
Michelangelo Relationships
Michelangelo spent much of his time as a recluse, but he did form relationships with two notable people. The first was the Marchioness of Pescara, Vittoria Colonna – the only woman who he was ever associated with. It is thought that the two had a lot in common and would share passionate debates about the subjects that mattered to them, but that the relationship never evolved into anything romantic.
Many believe that Michelangelo was actually in love with Tommaso Cavalieri, a young nobleman and the subject of many of the sonnets that he had written, who he met after the death of Colonna. Of course, the artist always denied any amorous intentions, insisting that he simply admired the gentleman's form.
After Death
Michelangelo was 89 years old when he died in Rome after being ill for a short time in 1564. His body was returned to Florence and he was buried at Basilica di Santa Croce as per his request.
He was lucky enough to enjoy fame and appreciation for his work during his lifetime and upon death he was named 'father and master of all arts'. Many of his works are still in place around Florence and Rome, where his legacy lives on.
---
Sources