The Colourful Career of Salvador Dali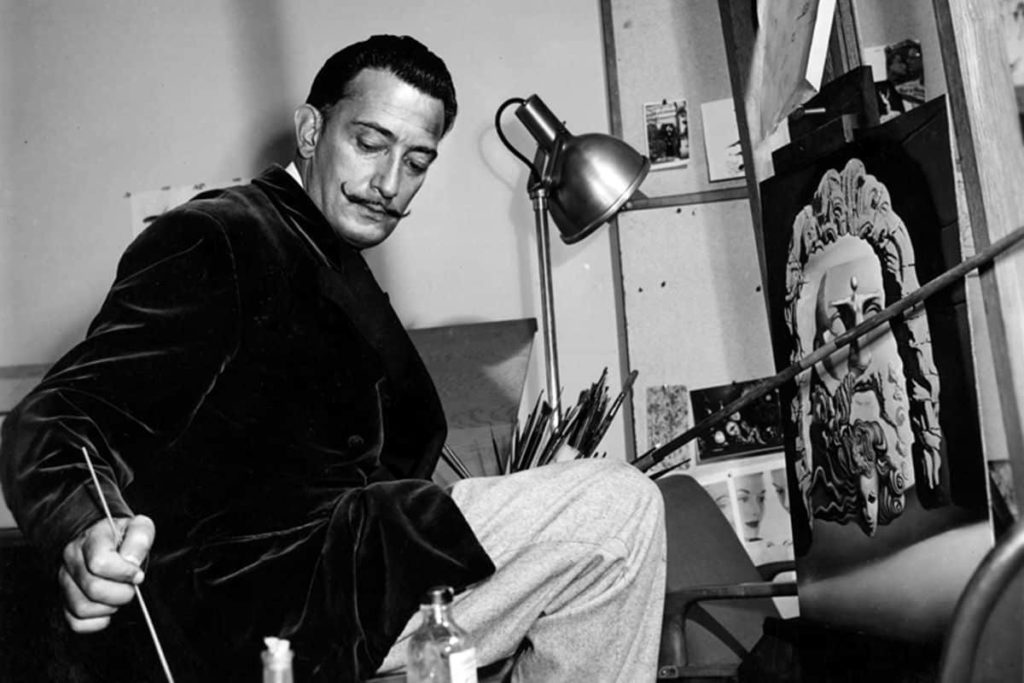 Where it all began
The exuberant Salvador Felipe Jacinto Dalí y Domenech, or Salvador Dali, was born in Figueres, Spain, in 1904. His parents, Salvador Dalí y Cusi and Felipa Domenech Ferres indulged his artistic talent, since he showed a gift for drawing at a very young age. At 10 years old, he was given drawing lessons and later he attended the Madrid School of Fine Arts. However, he found childhood difficult and was prone to violent outbursts that greatly angered his father and classmates. They would often hit back, so that he had few allies in life, apart from his mother.
He had an older brother who died shortly after birth from gastro-enteritis, so Dali never knew him. They used to tell Dali that he was the reincarnation of their older son, which would have been likely to have confused the young boy.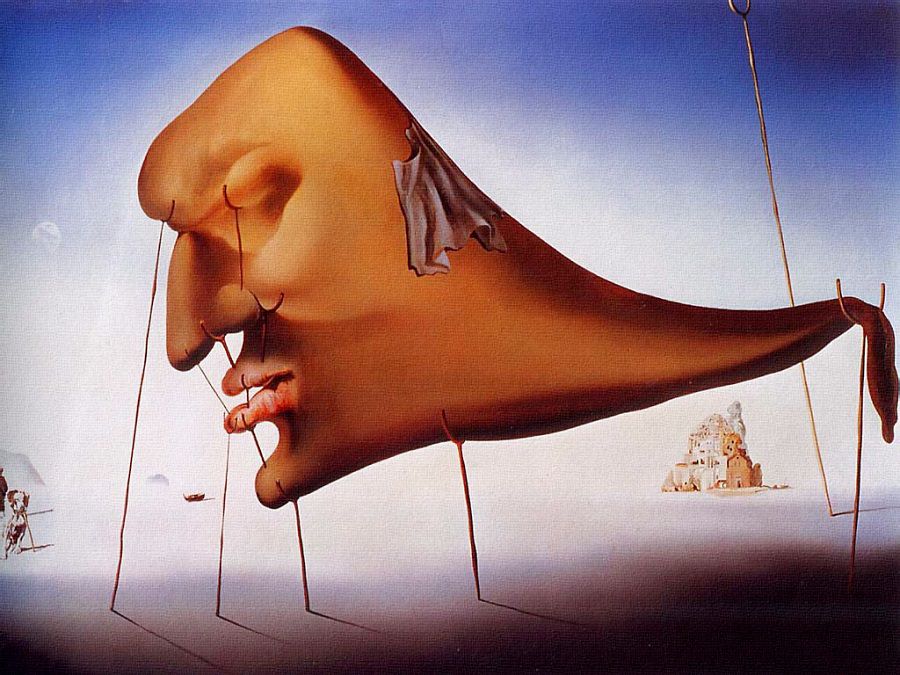 Early career
Dali experimented with many styles of painting at the beginning of his career. He was expelled from the Special Painting, Sculpture and Engraving School of San Fernando in Madrid for insulting his professor and took a trip to Paris where he met Pablo Picasso. At the same time, he became inspired by Freud, taking his analysis of the human mind and using it to create imagery from his subconscious. He was fascinated by cubism, surrealism and metaphysical painters. His work became intent on altering perceptions and offering a new viewpoint on reality.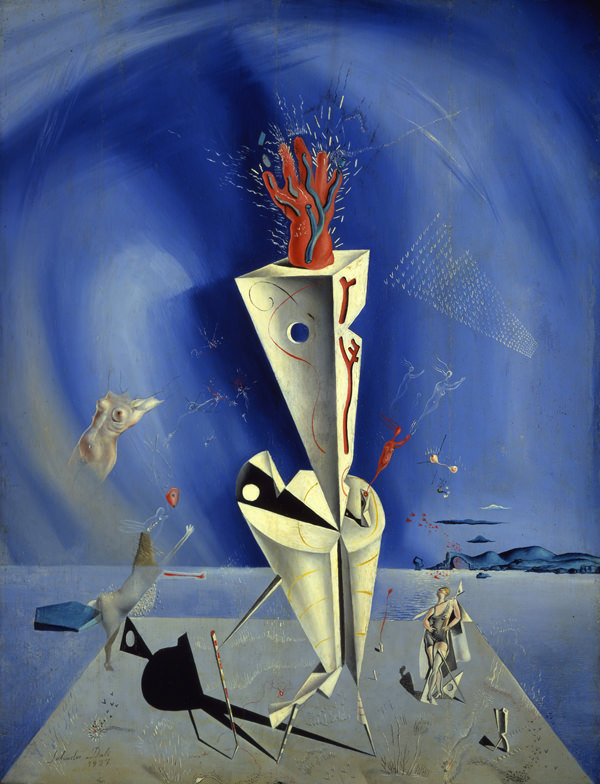 One of his first paintings of significance was Apparatus and Hand, completed in 1927. The ambiguous scene features geometric shapes, likely to have been adopted from surrealists such as Joan Miro and Rene Magritte, who he had become friends with. The dreamlike ideas and symbolic imagery are linked to his Freudian views.
Paranoiac Critical
His obsession with Freud encouraged him to test a number of mind tricks on himself, in order to fool his brain into a hallucinogenic state. He called this process 'paranoiac critical' and many of his surrealist paintings are committed to canvas based on the images that came up from his subconscious.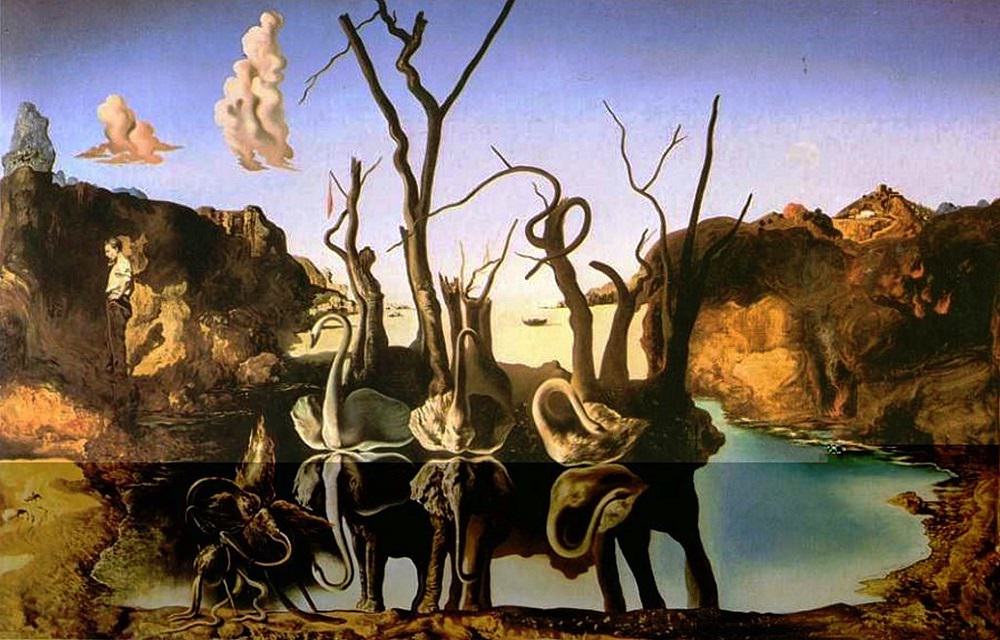 Dali's particular interest in paranoia was with how the brain was able to make links between objects that were not traditionally linked. He would use his active mind to visualise images on the canvas to create something that was seemingly obscure but actually had a hidden symbolic meaning. His paintings were more than just a pretty scene, in fact, they were the complete opposite – they were puzzling features, intended to make the viewer think and reassess a situation.
Eccentric Style
Dali's artistic nature often spilled out into his appearance. He was a fan of long hair, sideburns and a long, thin, curled moustache that he grew after seeing one of his favourite classical painters, Diego Velázquez, with one. He emulated the dress sense of a British aristocrat, particularly preferring knee-length britches, capes and walking sticks. This style reflected his flamboyant, eccentric personality.
Surrealism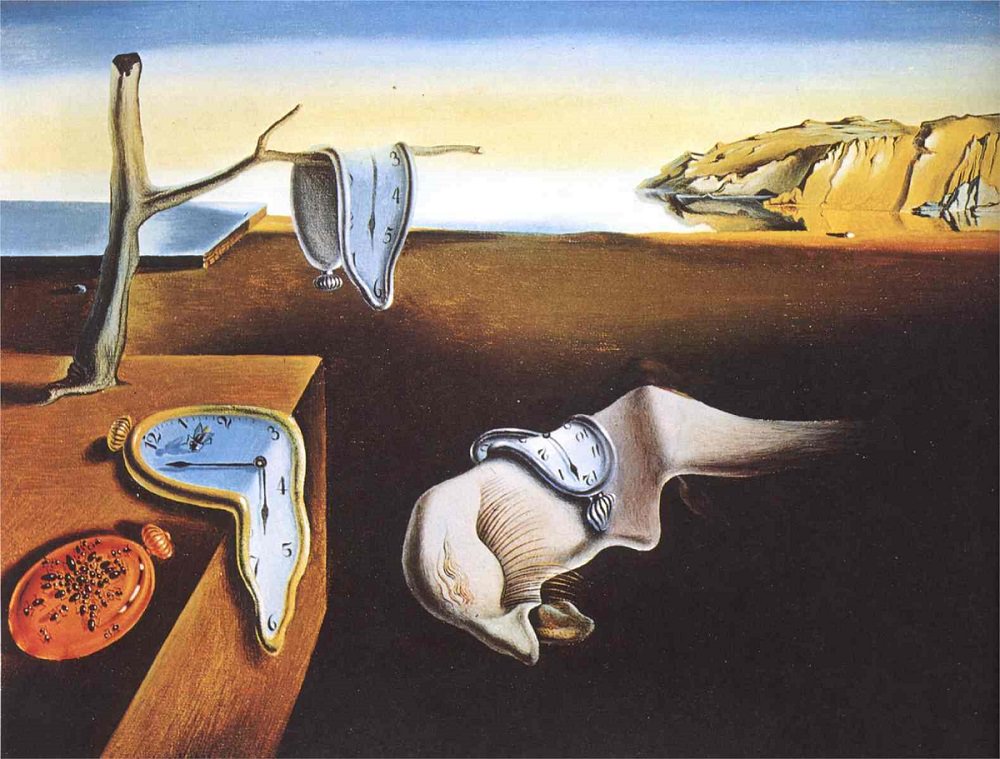 Some of Dali's best-known pieces were produced during his time as part of the surrealist movement. The Persistence of Memory featured several melting pocket watches and explored the fluidity of time. It was his most successful piece, taking him from poverty, after being disowned by his father, to almost overnight wealth.
It came at a difficult time for Dali. His apolitical nature tended to irritate his contemporaries. Other surrealists had decided to take a stand against Francisco Franco, a Spanish militant, which he refused to do. That, along with his current fascination with American culture and his crazy public antics, led to his expulsion from the surrealist group. They were also extremely unhappy with his painting, The Enigma of William Tell, which seemed to demonise Lenin, the leader of the Russian revolution, who they had all been very supportive of.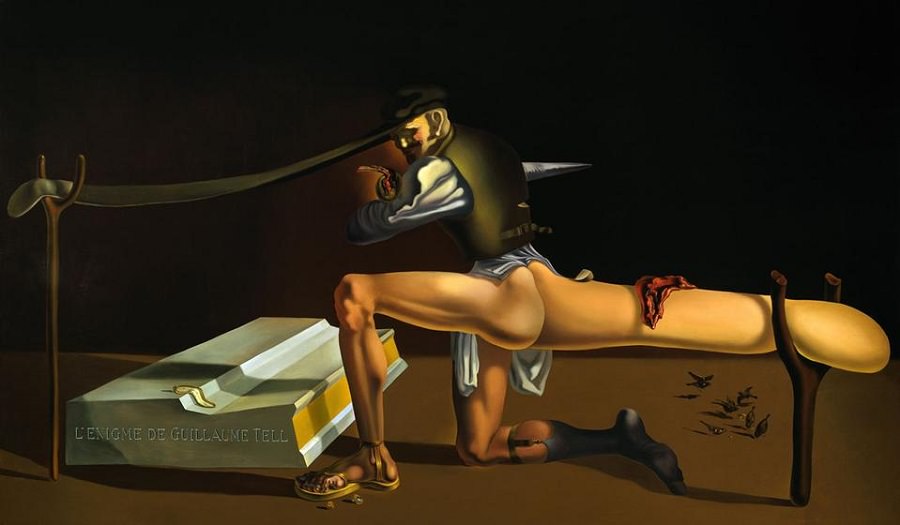 So, Dali and his wife travelled to New York with the painting, where his reputation had proceeded him. He had his own exhibition in The Metropolitan Museum of Modern Art and he was given the opportunity to write his autobiography. They stayed in the US until 1948, when they moved back to Spain.
Later Works and After Death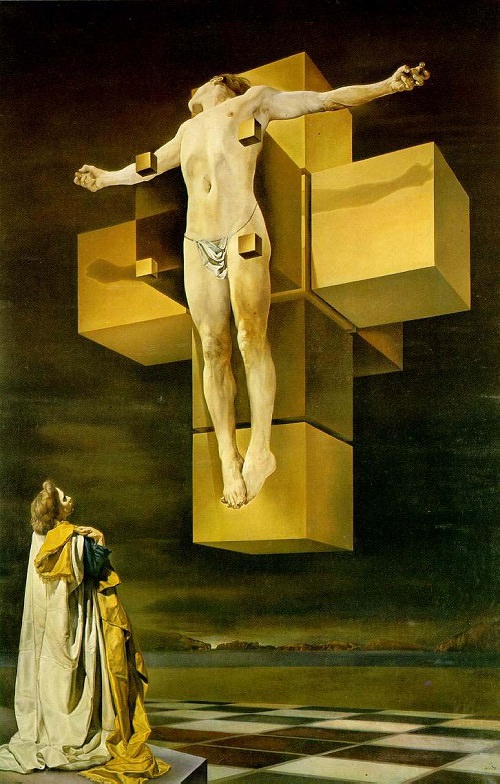 Dali returned to his classical roots in later life, despite not enjoying them as a student in his younger years. He took a closer interest in religion, as seen in his painting, Crucifixion. He maintained his surrealist style, using geometric shapes to reflect his interest in maths and science. Another religious painting, Christ of St John of the Cross is considered to be one of the most important paintings of the time.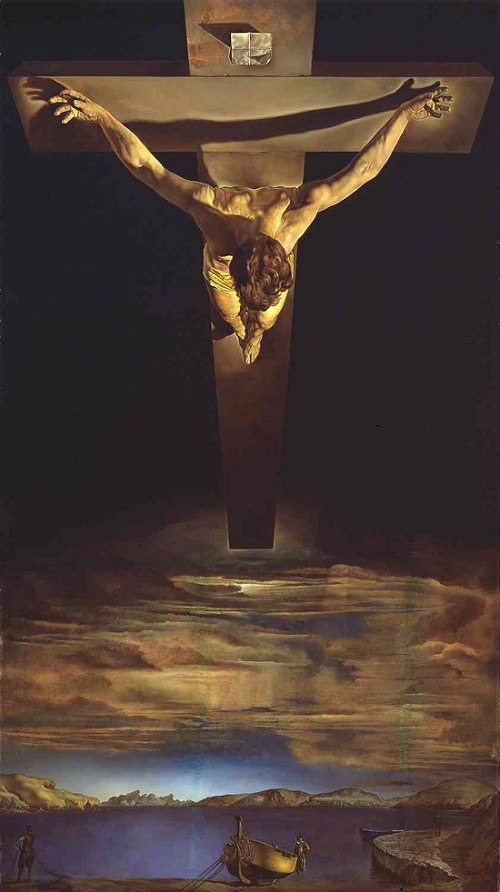 As he aged, Dali suffered with motor disorders that eventually meant he could no longer hold a paintbrush. He fell into depression that worsened when his wife died. He died, seven years later, on 23rd January 1989, of heart failure.
Before his illness, he set up the Teatro-Museo Dalí, a museum dedicated to his works, with many paintings created specifically for display within. Based in his home town of Figueres in Spain, the building itself is the largest display of surrealism art in the world. It is still open today for visitors to view his work.
Sources: