Self-isolating Russians re-enact famous paintings to combat boredom
Some people are finding lockdown absolutely no fun whatsoever. But art lovers over in Russia are kicking boredom by re-enacting famous paintings in the confines of their own home, using only household objects (and a few pets).
A Facebook group called Изоизоляция, or "Isolation" was setup on March 30th dedicated to the viral trend.
Famous pieces of work by the likes of Frida Kahlo, Grant Wood and Johannes Vermeer have all been recreated, as well as work from famous Russian artists, all without anyone ever lifting a paintbrush.
The recreations have clearly had a lot of thought put into them, and the effort has been rewarded as they have gone down a storm on the internet amassing thousands of likes and shares.
So without further ado, here are some of our favourites. And if you fancy giving it a go, please feel free to share your recreations with us on social media.
Zinaida Serebrâkovoj. "Sleeping goddaughter"
Frida Kahlo. "Self-portrait with Monkey"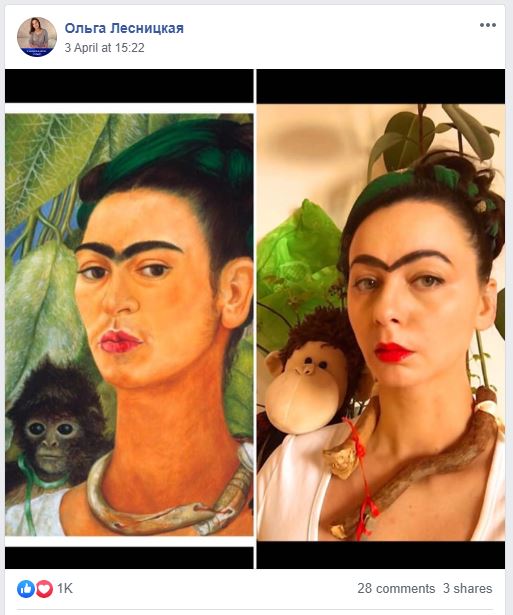 Johannes Vermeer. "Girl with a Pearl Earring"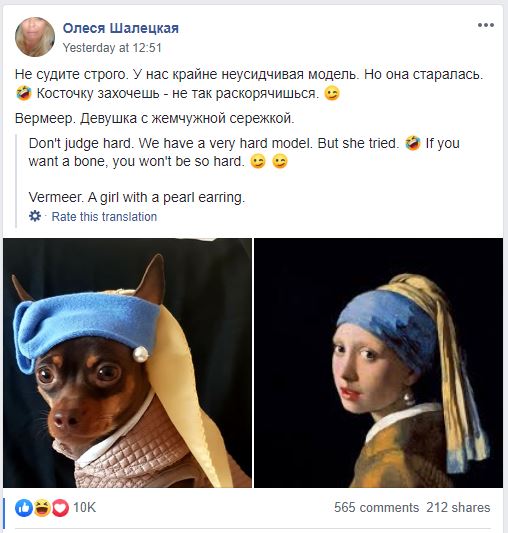 Jean Baptiste Grez. "The"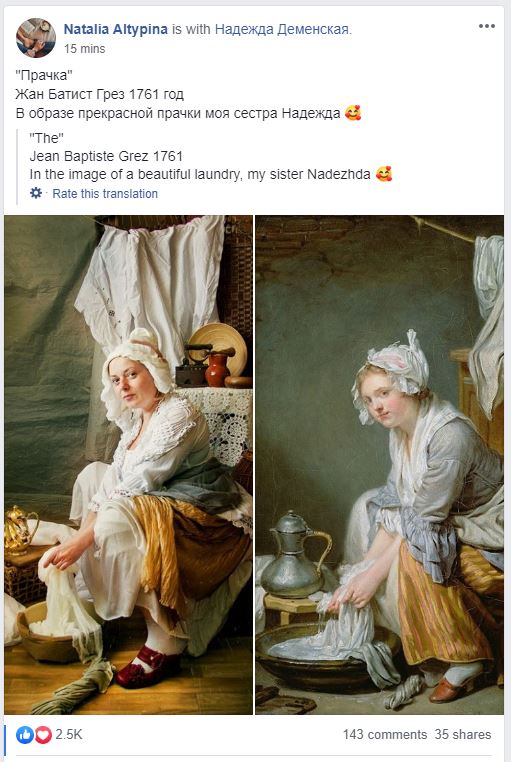 Lucian Michael Freud,​ "Benefits Supervisor Sleeping"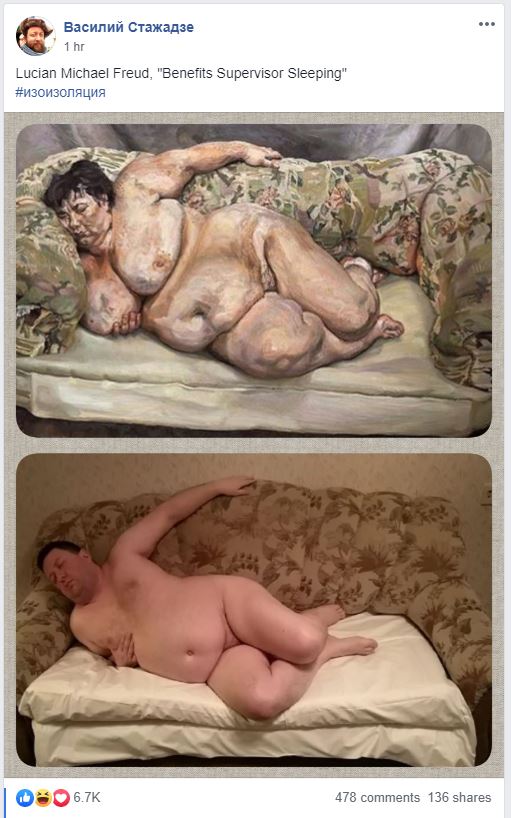 Grant Wood. "American Gothic"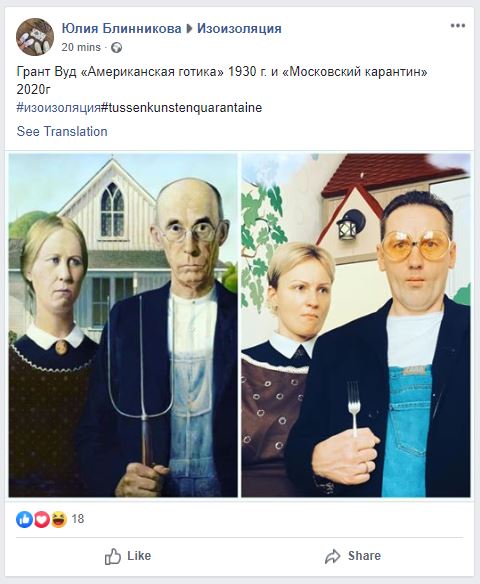 Eve Bonnier. "Old Grandma".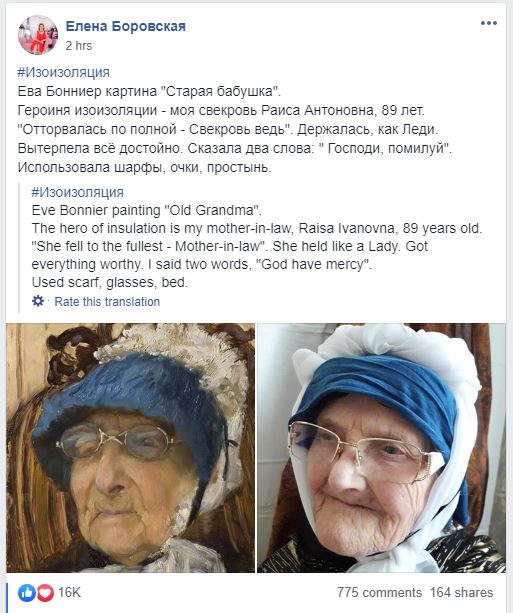 Valentin Serov. "Portrait of Felix Ûsupova".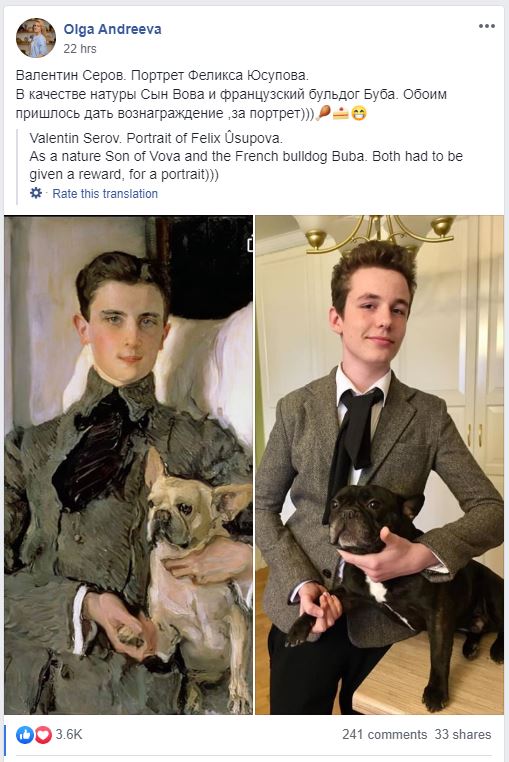 К.А.Сомов. "Portrait of Cecile de Volanges"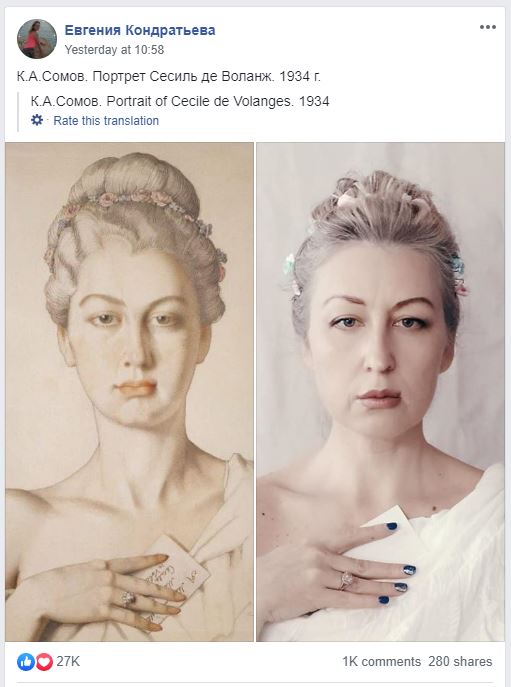 Marc Chagall. "Over the town"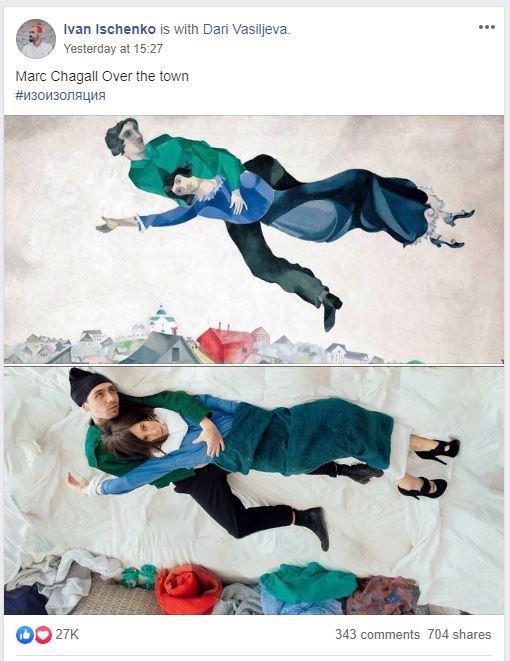 Anastasia Nilʹskaâ. "Woman wearing her"