Q&A with Artist Richard Allen
Earlier this month we caught up with the winner of the 2016 Sky Arts Landscape Artist of the Year Richard Allen for a Q&A.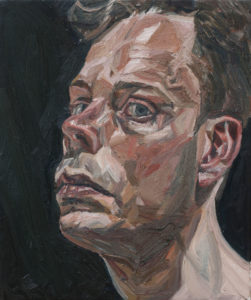 1. Tell us about which artists influenced your work and how you started as an artist.
Titian, Velasquez, Egon Schiele, Van Gogh, Caravaggio, Stanley Spencer, Durer, Rembrandt, Chaim Soutine, de Kooning, Freud, Auerbach, Gerhard Richter – a broad range of figurative influences: Seeing the intensity that some of these artists brought to the discipline encouraged me to try my hand at oil painting when I was about 14. Beyond that, what makes anyone follow a vocation?
2. What is your favourite medium and why?
Oil paint, for its viscous, sculptural qualities. I'm a little addicted to the smell of linseed oil too.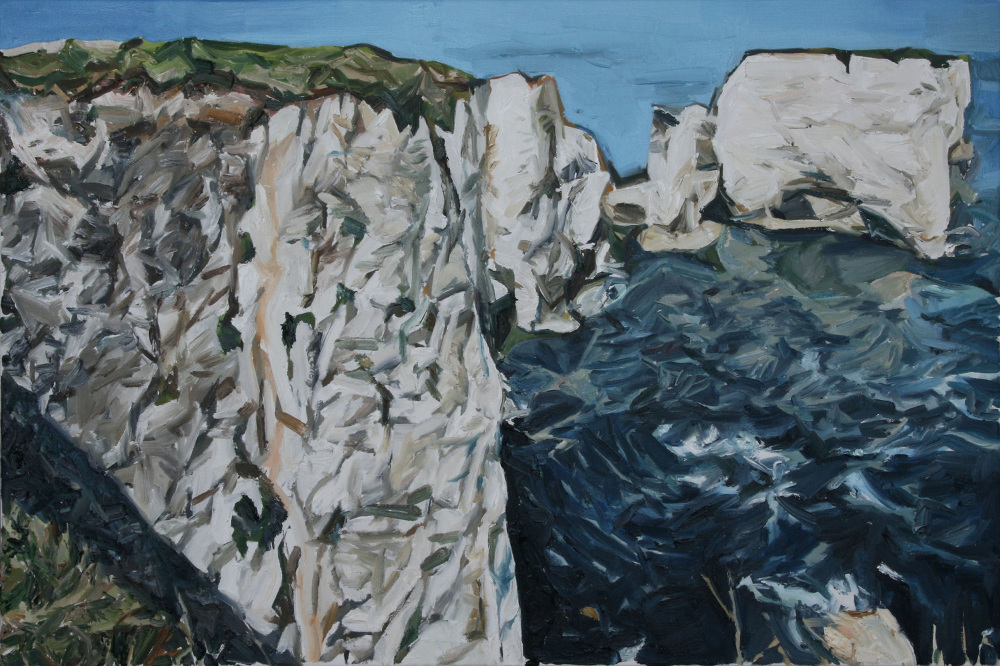 3. Do you have any advice or tips for artists who are trying to master portrait painting?
Scrutinise the subject, describe the forms, the facets, the play of light; gain a mastery of mark-making and how your medium behaves, avoid being glib.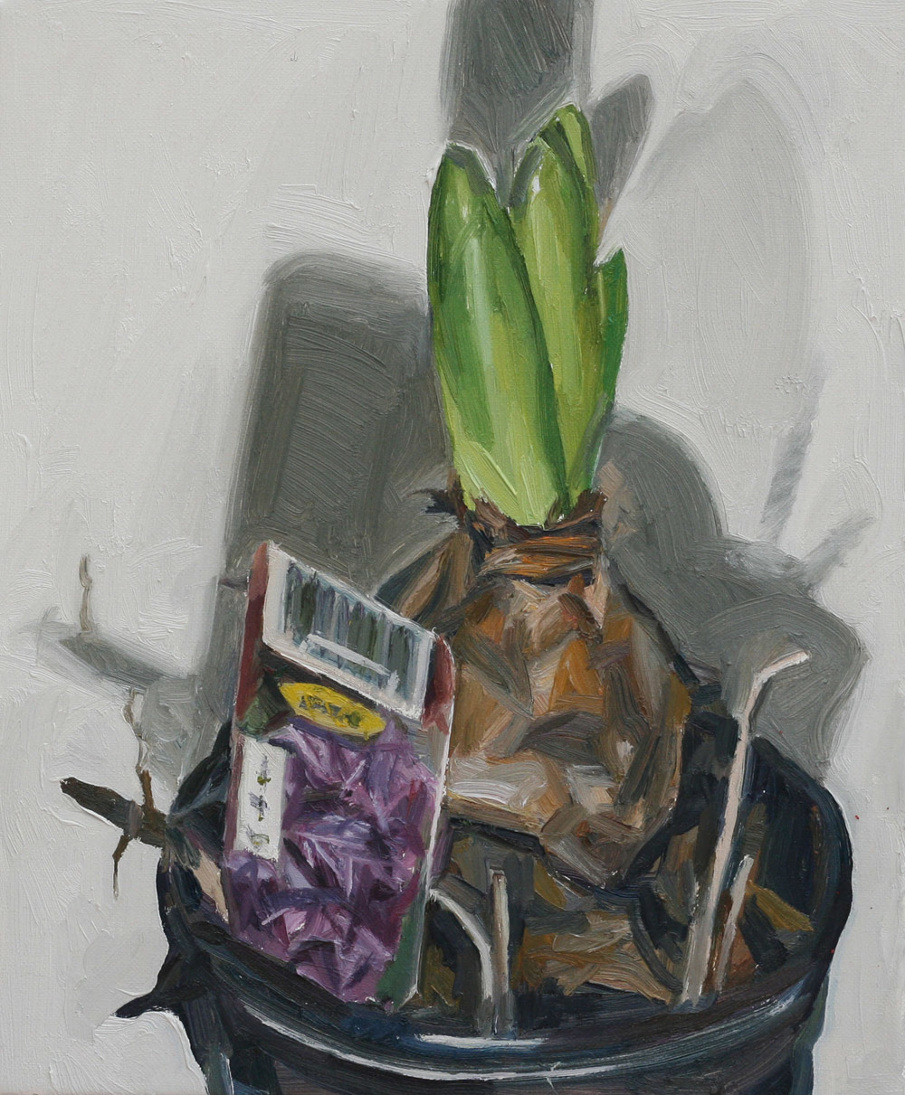 4. What is a day in the life of a professional artist like?
I don't really have a typical day! I flit between painting, illustration and lecturing, absorbed in each.
5. How do you bring out the personality of the sitter? Does their personality affect your painting technique or the medium that you choose to paint with?
The act of painting, documenting presence and actuality are the primary concerns (of course likeness is a key aim too); notions of capturing personality seem vague to me. I draw (etch, occasionally) or paint in oils so my techniques are limited and dictated only by the subject's patience.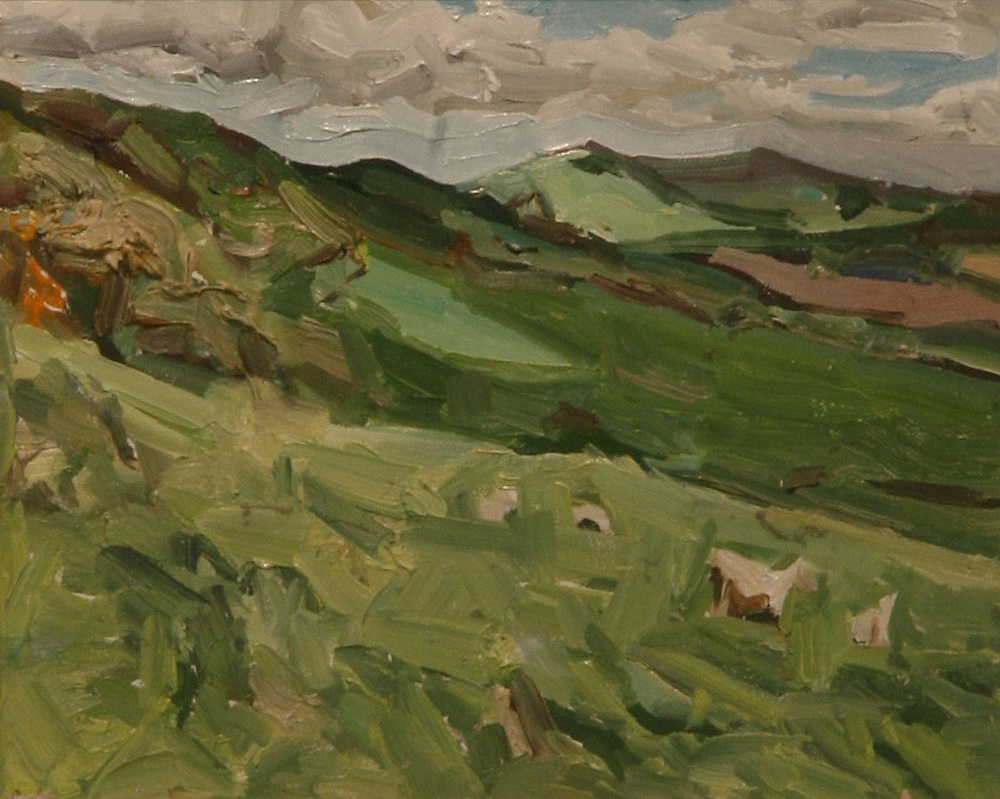 6. How do you begin your paintings?
Do you have a set method or does your technique vary from painting to painting/sitter to sitter? My technical approach is fairly rigid: Charcoal under-sketching, working on primed cotton or linen, gradually moving across the canvas in paint, wet-in-wet.
7. Do you have any formal portraiture training or are you self-taught?
I attended Central St Martins Art College in London as a Fine Art (Painting) undergraduate although technical instruction during the degree course was minimal
8. How long do you spend on an average painting?/What is the longest that you have ever spent on a painting?
Tens of hours. Some recent, large landscapes will probably notch up several months each. I marvel at the Zen-like patience of Antonio Lopez Garcia who can spend decades on a single work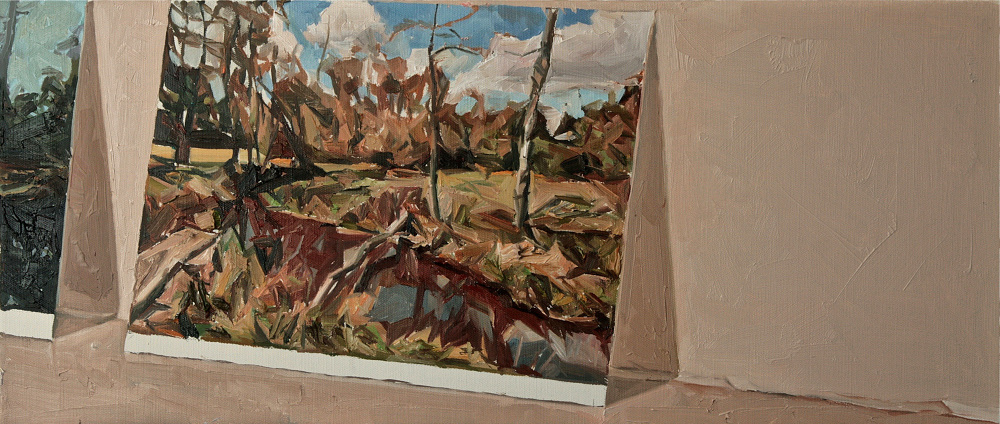 9. Who are your favourite contemporary and historical influences?
See above. Many more non-figurative artists and non-painters inform my aesthetic.
10. Which elements of painting do you find the most tricky?
Are there any elements that you feel you have yet to master? Every new work is a challenge. There are always passages in a painting that are repetitive or complicated or where forms are difficult to convey faithfully. Pushing oneself and not falling into cosy predictability is essential (whilst delivering the goods, naturally)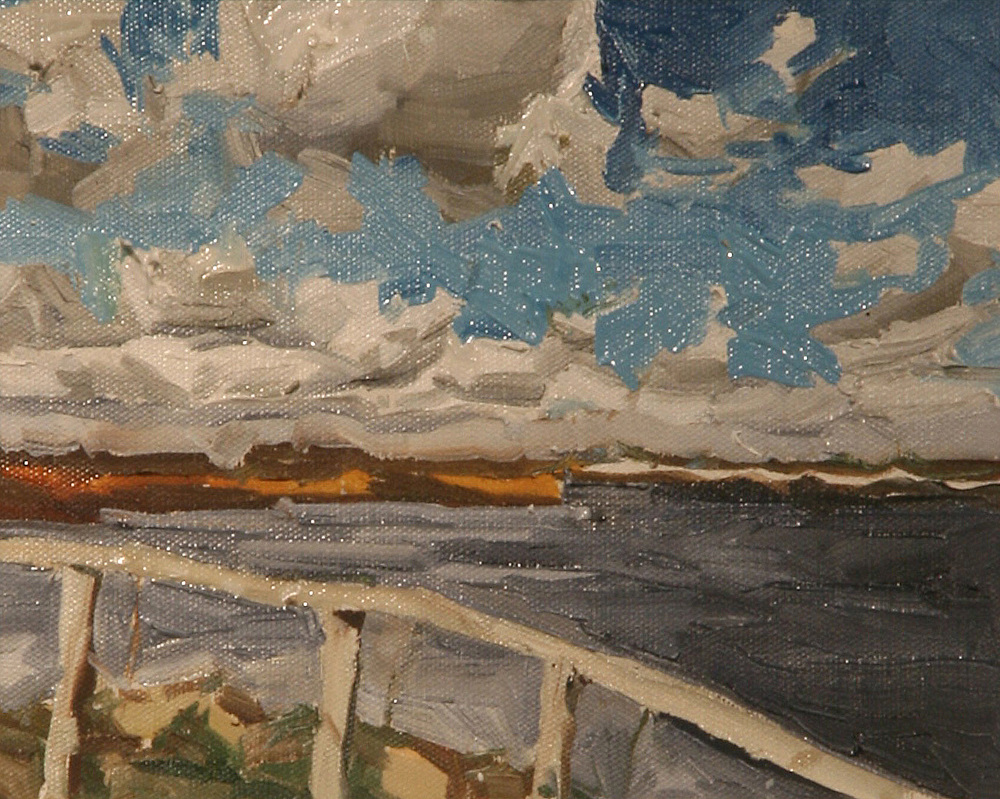 11. When you are painting do you prefer to capture fine detail or work in a more abstract manner?
I'm not concerned with finnicky details; broad, gestural painting is what I tend to do, although achieving that fluidity can be a painstaking process.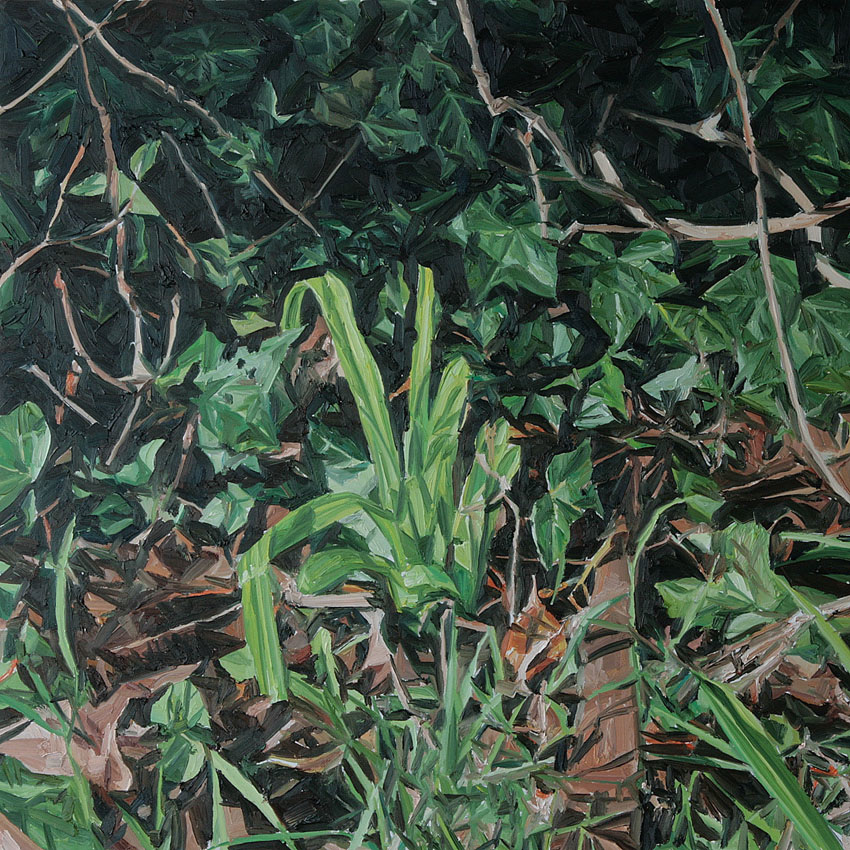 12. Who would you love to have the opportunity to paint?/If you could choose anyone to sit for one of your paintings who would it be? Why?
A tough question! Prosaically, I would love to have the opportunity to paint my good friend, Roman Milišić, who's not a huge celebrity; he has a wonderful face and would be good company. Since he lives in New York, for the moment distance prevents this!
To see more of Richard Allen's work visit his website: richard-allen.com